I love me some black and orange this time of year. Black and orange and I are joined at the hip. We go together like peas and carrots.
Yessiree Bob, I like that color combo.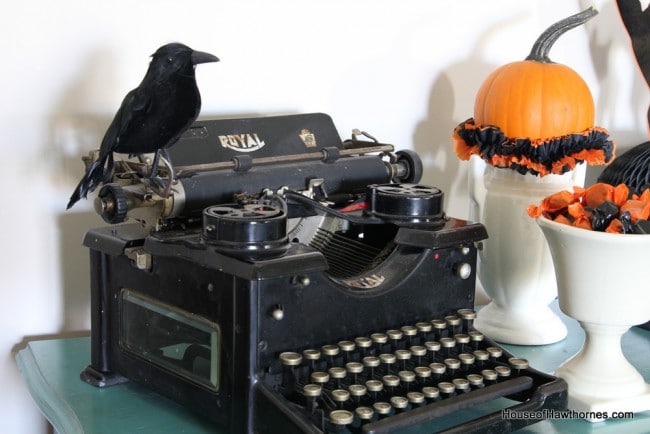 Notice how I said this time of year though?
After October 31st, I am pretty much ready to barf at the very sight of any shade of orange and I will ban the color from my house until next October.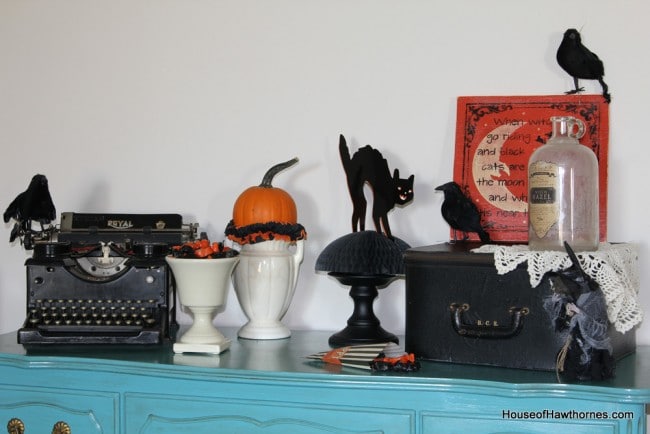 Isn't it weird how we love something so much and can't get enough of it and then we kick it to the curb like a used Snickers wrapper.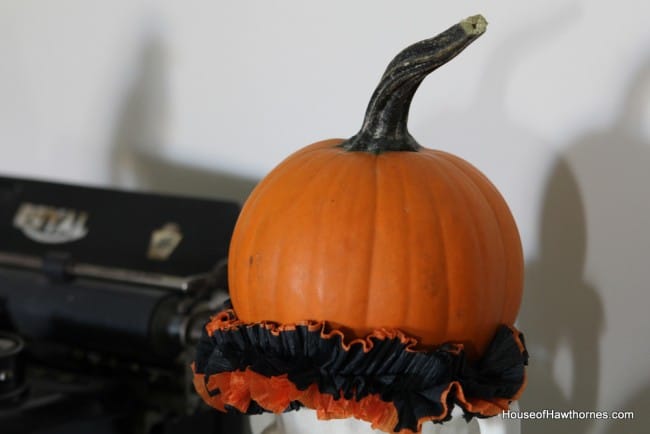 I blame it on marketing.
Halloween decor has been in stores since August. It has been shown on blogs since July (you know, that month that has the 4th of July in it).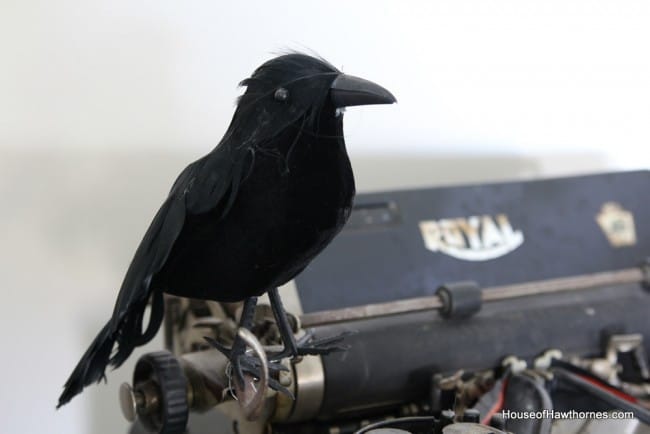 Why can't we just enjoy the holiday seasons when they are upon us? Why are we rushing into a new season before this one is even close to being done?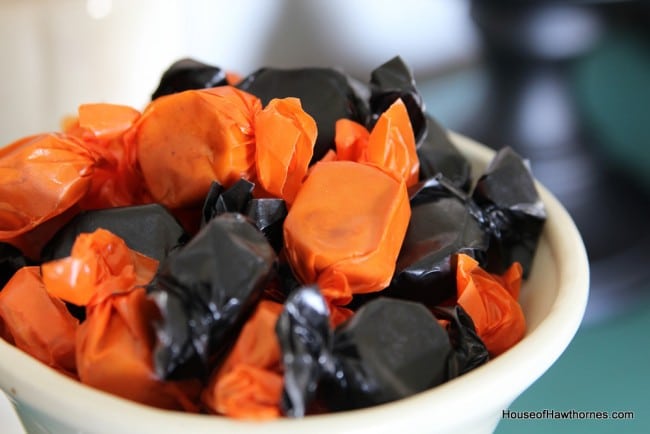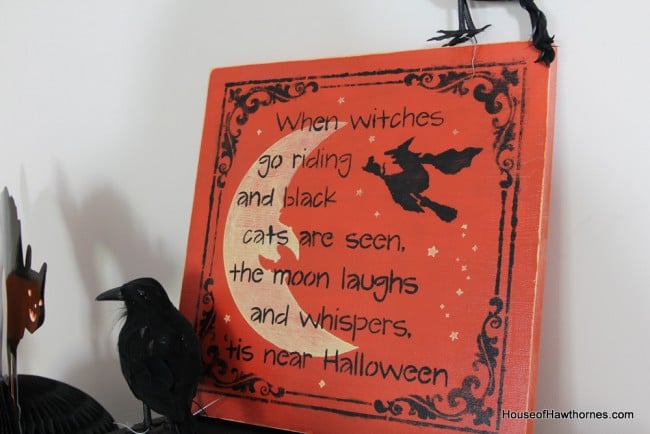 (Very cool witch sign that my sister in Oregon made for me)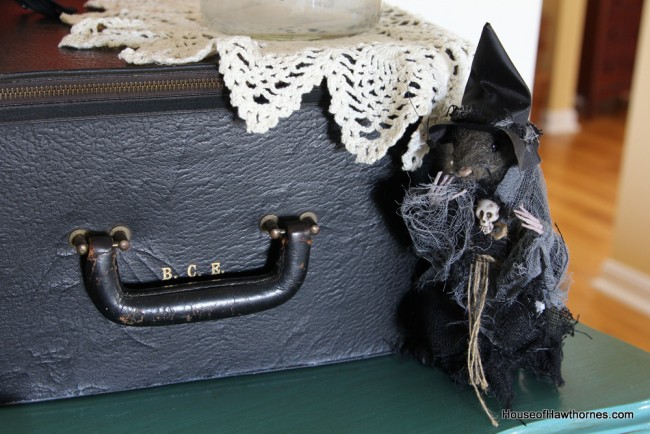 I've seen blogs highlighting Christmas decorating ideas already (you know who you are, don't duck your heads). I wonder if these people will be sick to death of red and green long before Thanksgiving even gets here.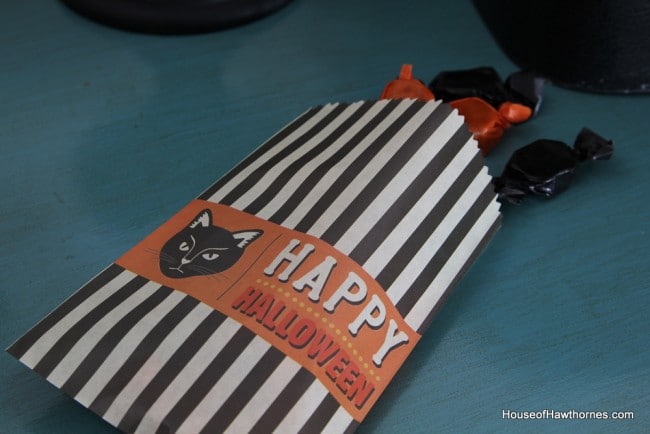 I sort of have a dusting rule. If your Christmas wreath is going to be up long enough to be dusted, you might be rushing the season.
Just to be fair, I did show a ceramic Christmas tree last week.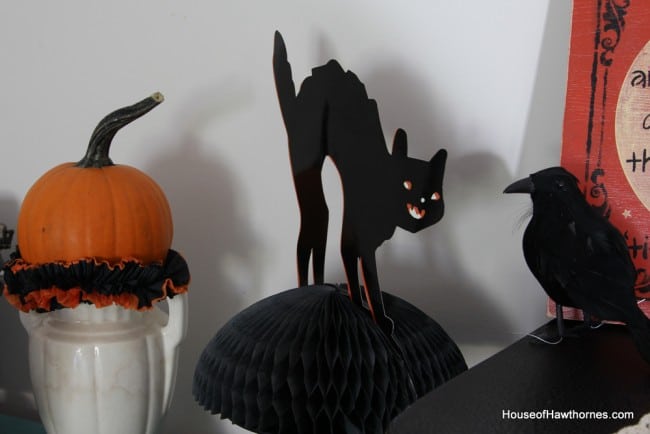 To each their own. I am certainly not the blog police.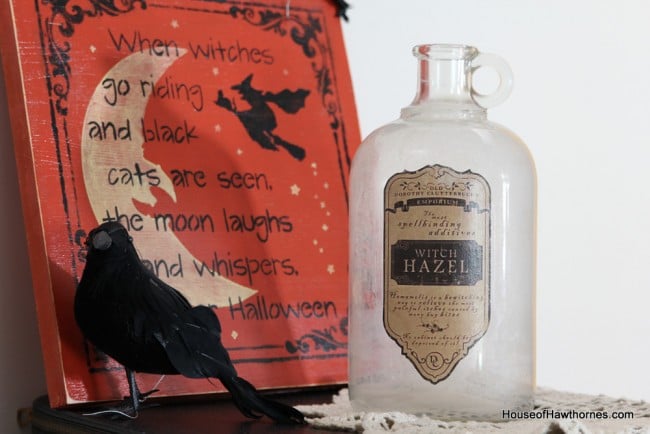 But why not try enjoying the holiday season you are in? Stop and smell the roses. Live in the present.
OK, I'm all out of stupid cliches now, but you get the idea.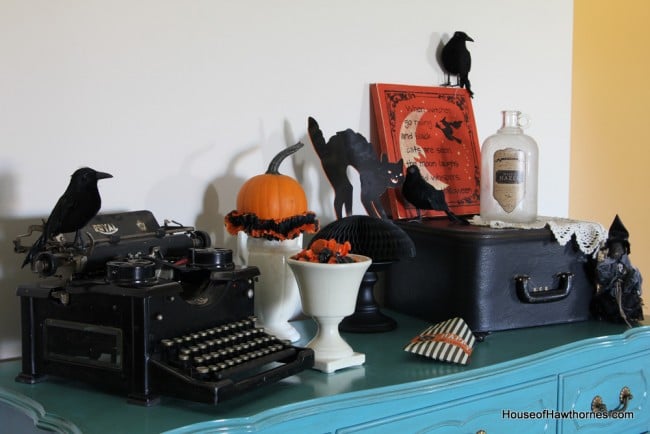 Anywho, I need to get off the computer and go enjoy my orange and black, before I start work on my Easter baskets tonight.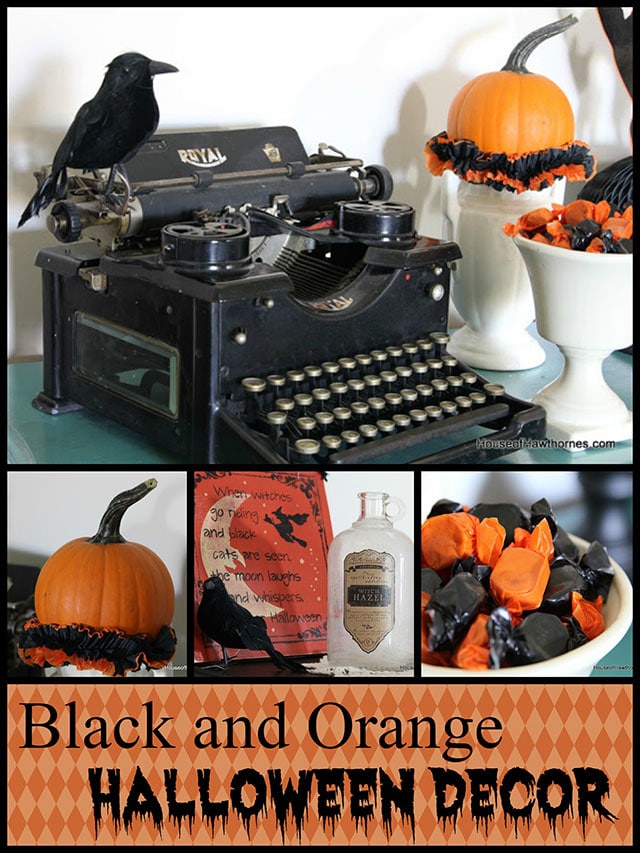 (This post contains some affiliate links for your convenience. You can read my full disclosure policy here.)