This easy to make chenille pipe cleaner Christmas craft includes free vintage style printable faces. Use as Christmas tree ornaments or package ties.
When I was a kid I always got excited to hang this ornament on our Christmas tree. It was my grandmother's I think.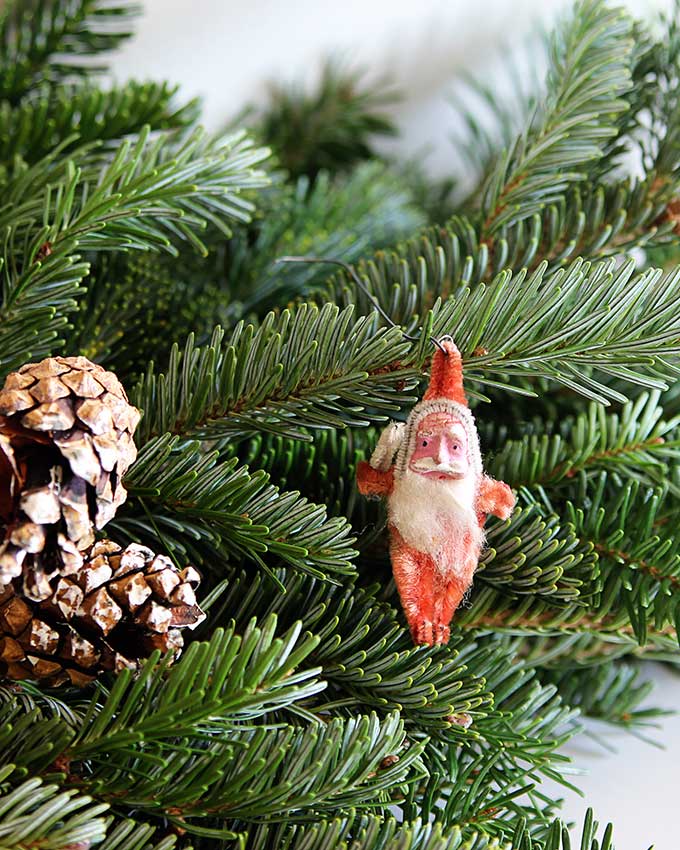 OK, so it's a little worse for wear and Santa may be wielding a club in one of his hands.
Things were rough at the North Pole back at the turn of the century.
But flaws and all, he meant CHRISTMAS to me as a child.
I got to thinking, everyone should have their own club wielding Santa for their tree!
So this is my version of how to make a pipe cleaner Santa (and snowman and reindeer and dog and cat while we're at it). Oh, and thanks to my lawyer I left the club out of the tutorial. Something about liability.
(This post contains some affiliate links for your convenience. You can read my full disclosure policy here.)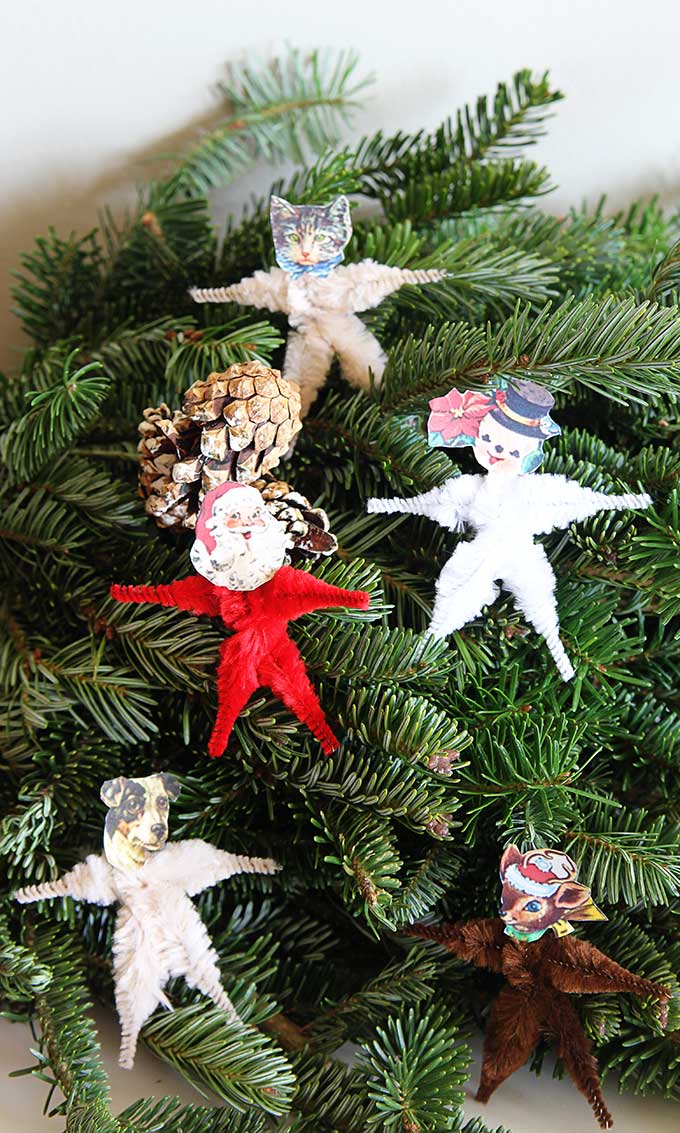 Chenille Pipe Cleaner Christmas Craft
Supplies
Faces (I have you covered - there's a link down below where you can get the faces for FREE)
White school glue or craft adhesive
Scissors
Clothespins (optional)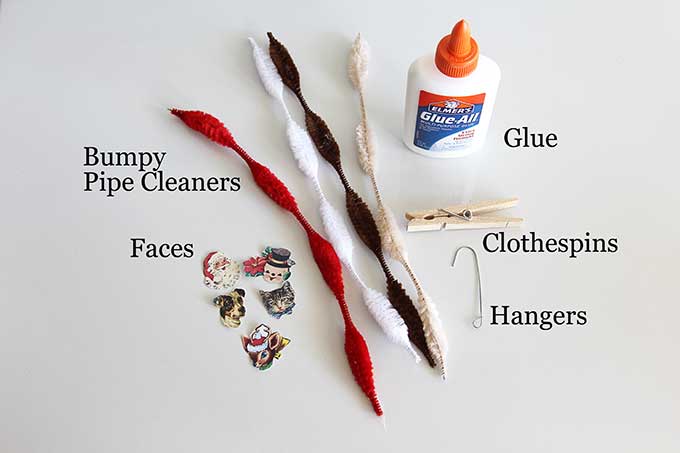 Instructions
Step 1
Print off your faces and cut them out (link is below).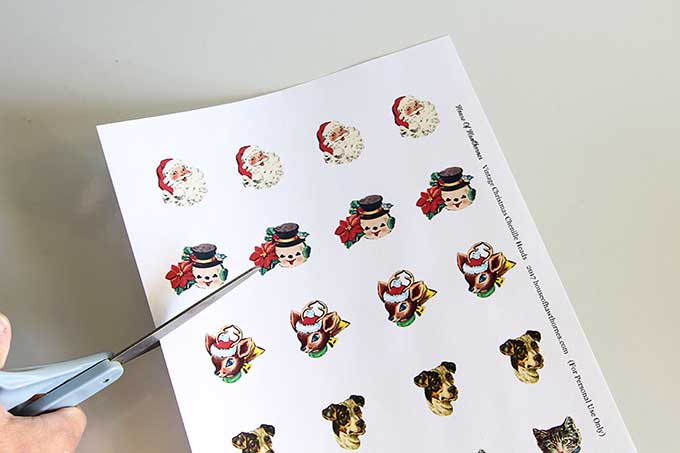 Step 2
Cut chenille pipe cleaners. One piece with 1 bump and one piece with 2 bumps.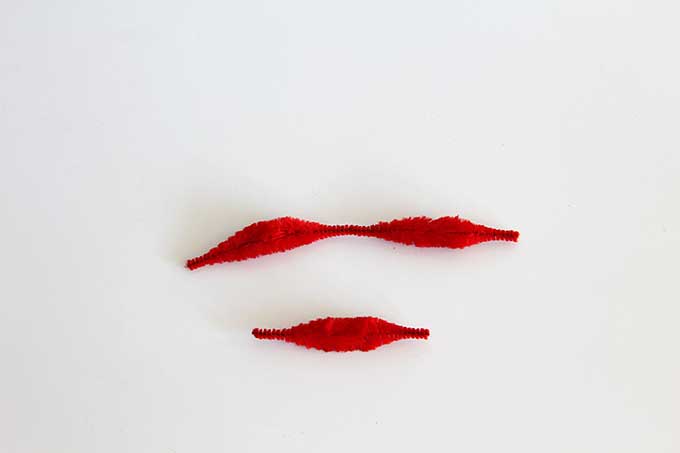 Step 3
Bend larger pipe cleaner in half and insert small pipe cleaner between the "legs".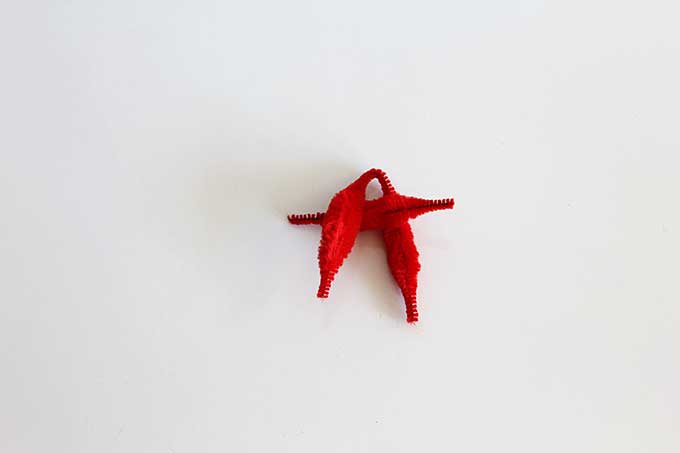 Step 4
Twist the neck and twist the waist area around the small pipe cleaner (the "arms" don't move, the "neck" and the "waist" are what gets twisted).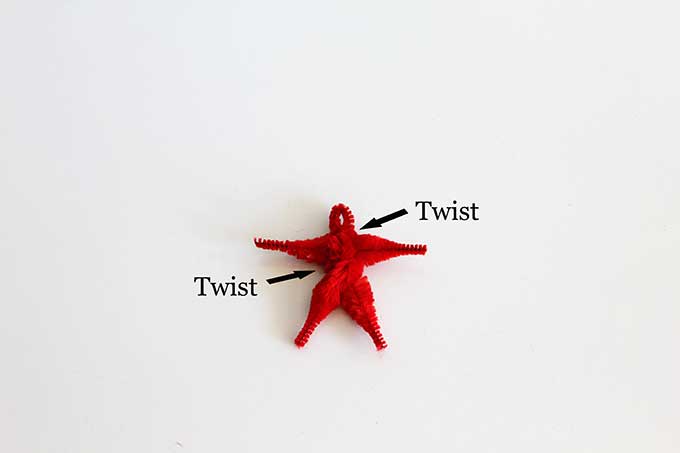 Step 5
Glue head on neck area.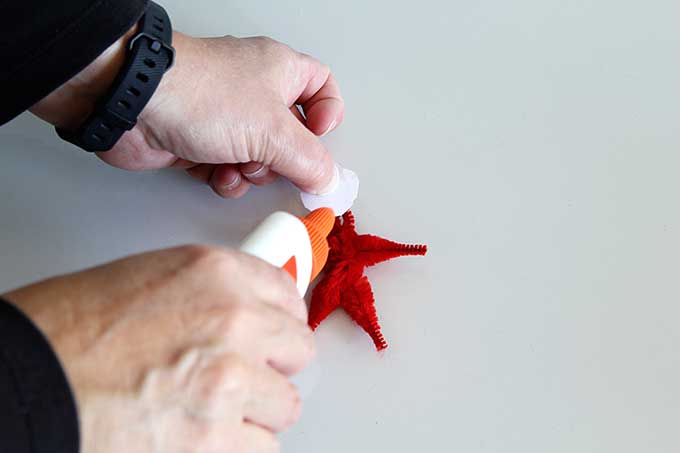 Yes, that's my FitBit. No, I use it mainly as a watch.
You can use a clothespin to hold it while the glue sets up.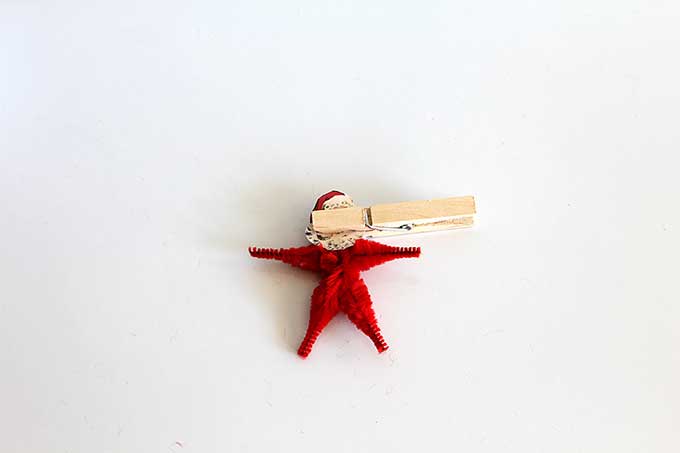 Step 6
You can attach a hanger through the neck hole or use as package ties.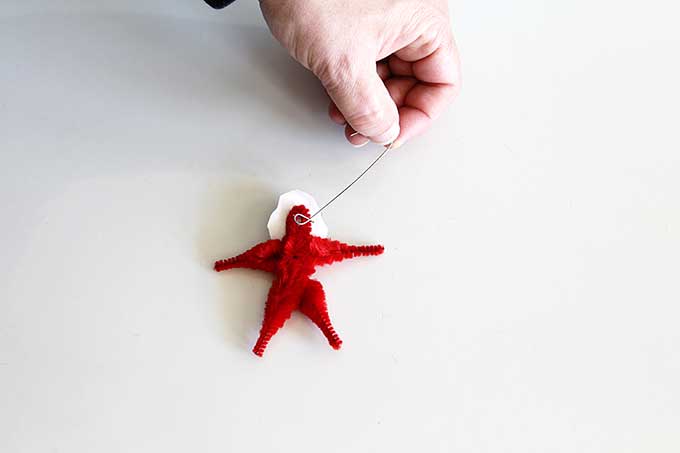 And you're done! Hang up your fantastically cute and ridiculously easy Christmas creations.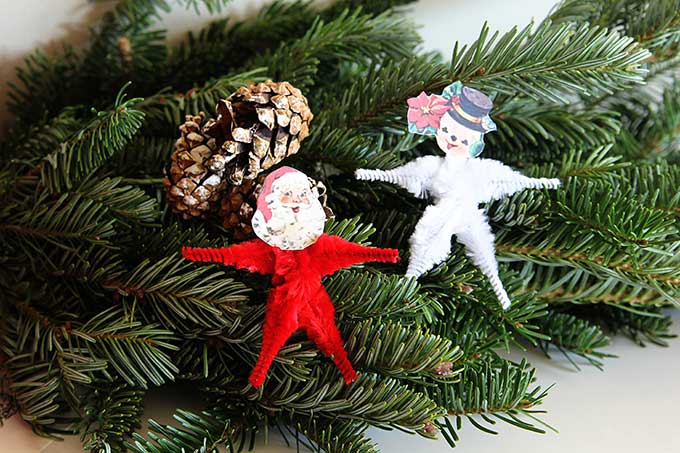 And as promised, here are the free faces.
Don't you wish we could all just print out a new face. Maybe Photoshop some wrinkles away while we're at it?
Free Christmas Faces Printable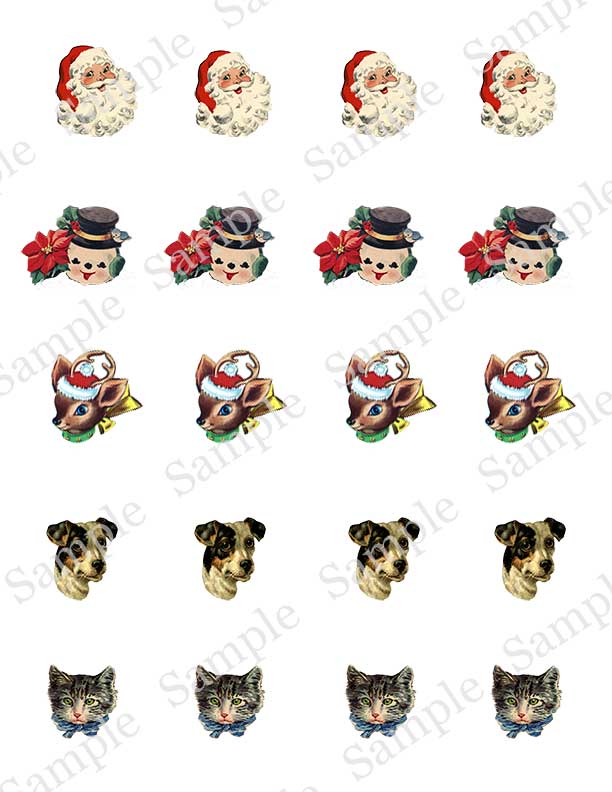 Get the Chenille Pipe Cleaner Christmas Faces HERE (without "sample")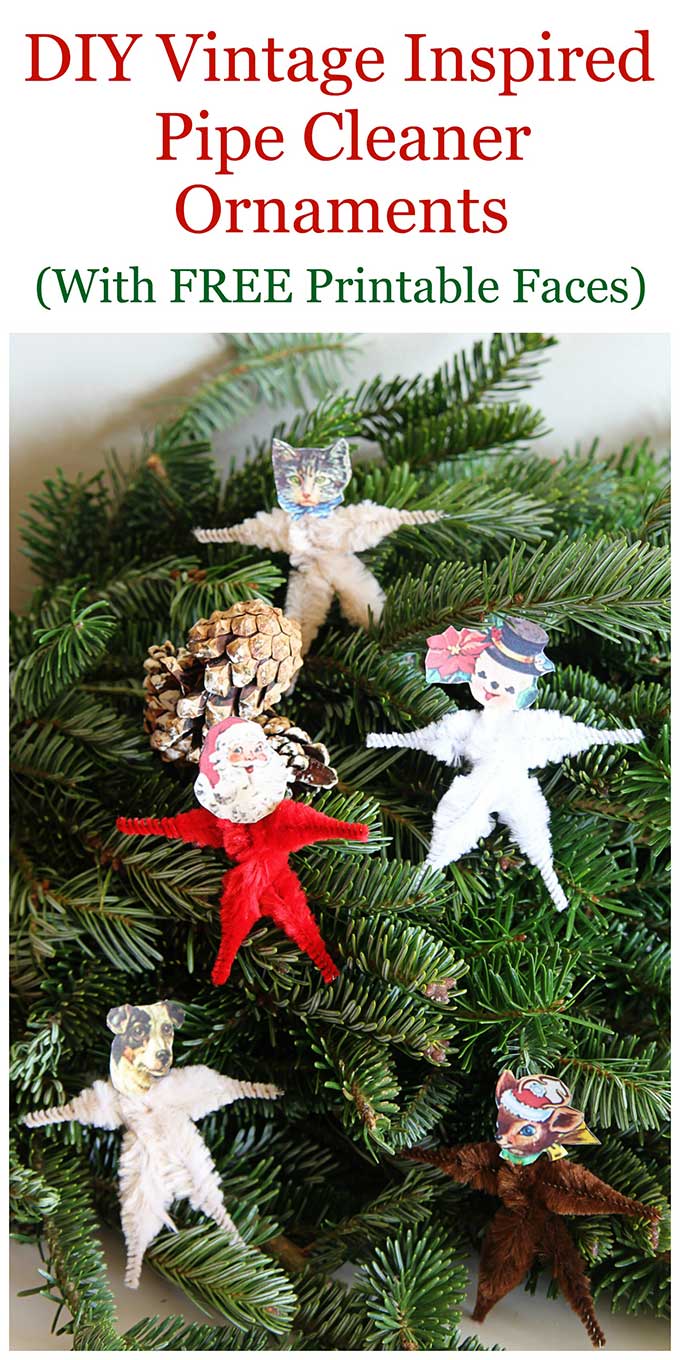 Check out the web story version of this article HERE.
Today I'm joining up with: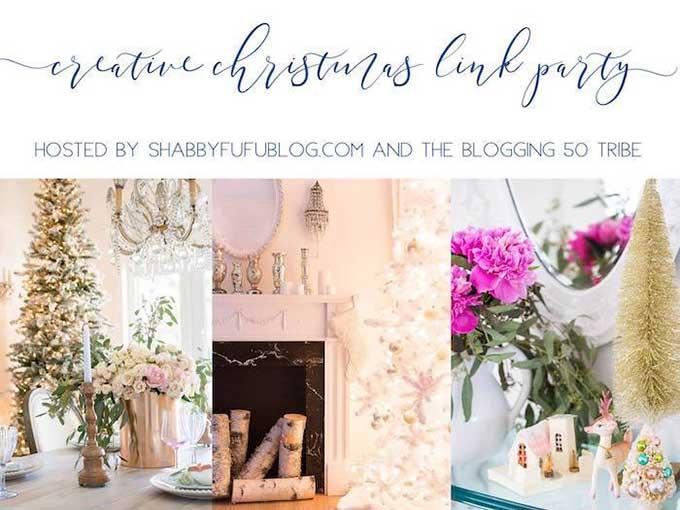 The Creative Christmas Link Party is hosted by Janet of
Shabbyfufu
and the the bloggers of Blogging 50.
Please visit all of the talented bloggers below!