Learn how to make these beautiful outdoor Christmas planters made with Birch branches and Winterberry. A quick and easy accent for your holiday porch decor.
Last year I made winter porch pots as part of my holiday porch decor and they were such a hit, that I just had to make them again this year.
But of course I wanted them a little bit different than last year. This year I decided Birch branches and bright red Winterberry were calling my name.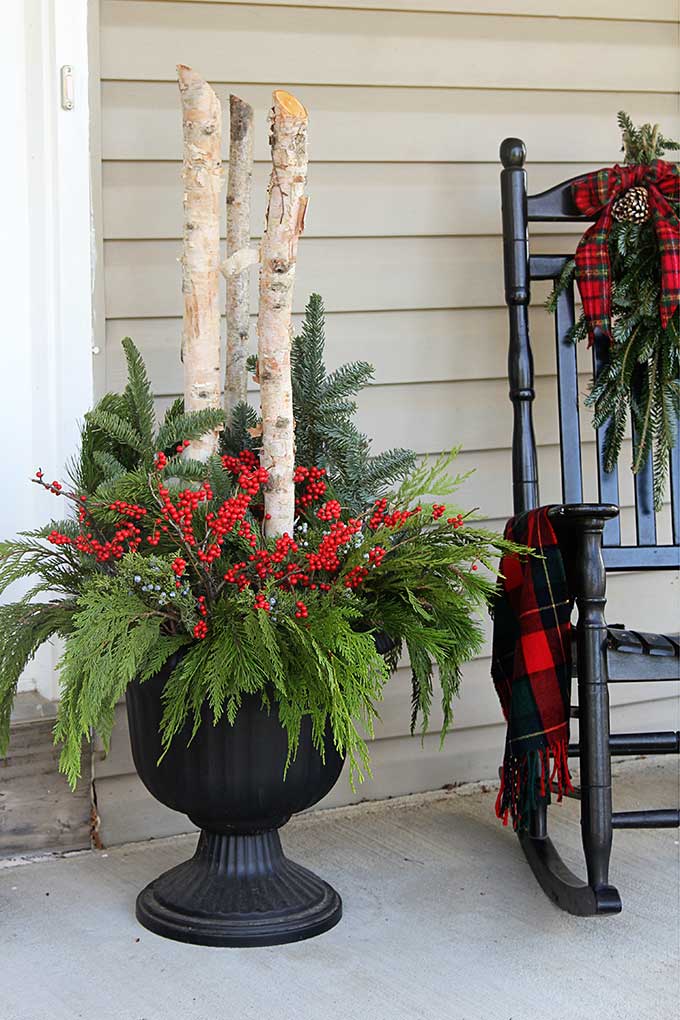 You can click below to see the tutorial on the big screen (as us movie producers like to say), or see detailed instructions below the video.
If you prefer, you can watch an
ad-free version of this tutorial on my YouTube Channel HERE
.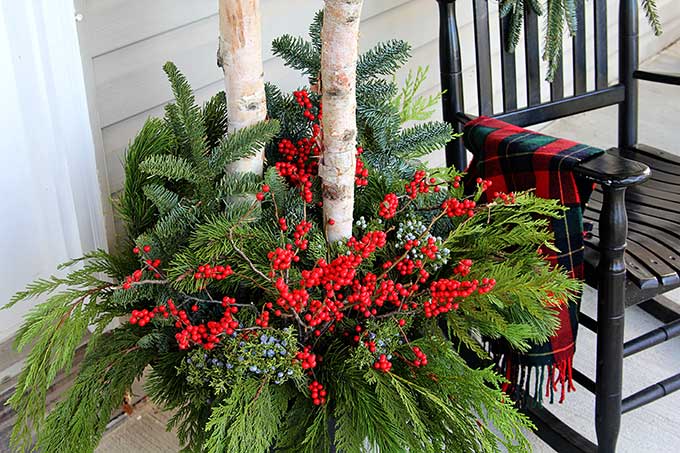 How To Make Outdoor Christmas Planters
Gather your supplies:
Pot Of Dirt
3 Birch Branches
Noble Fir
Pine
Cedar
Juniper
Winterberry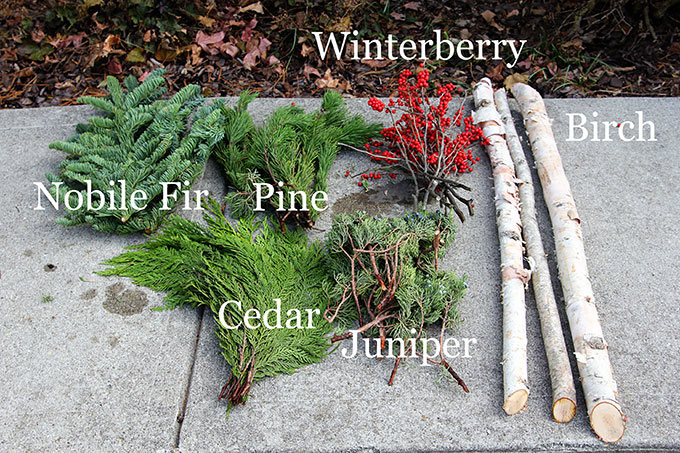 The urn I am using was on my summer and fall front porches with a Kimberly Queen Fern in it.
Last year when I made my pots, I just cut down the mums that had been in my pots to soil level and used that to anchor my materials. Nature's own little flower frog.
I tried to do that with the fern, but unless I used my cordless drill to make holes in it (drilling and gardening rarely go together), it was going to be just too dense to stick anything into.
Ferns have a ridiculously tight root structure. It was sort of like trying to jam things into cement.
So I opted to dump the fern out, filled the urn with potting soil and compacted it as firmly as I could. The Birch branches are sort of heavy, so if you are using fresh dirt like I did, compacting it is ESSENTIAL.
So anyhow, let's start with your container.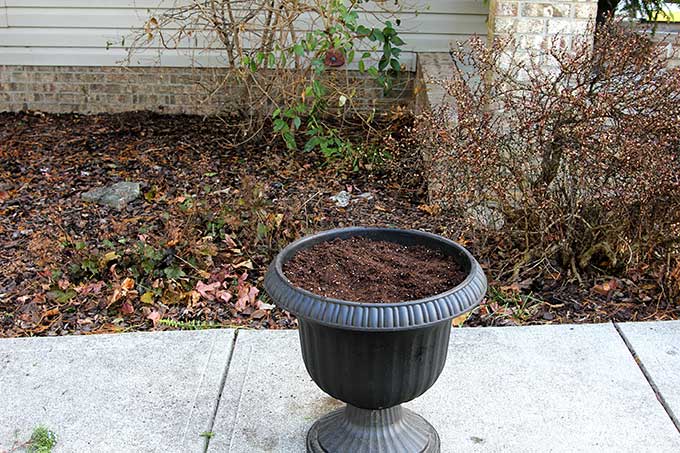 Poke your Birch branches into the soil as far as they will go.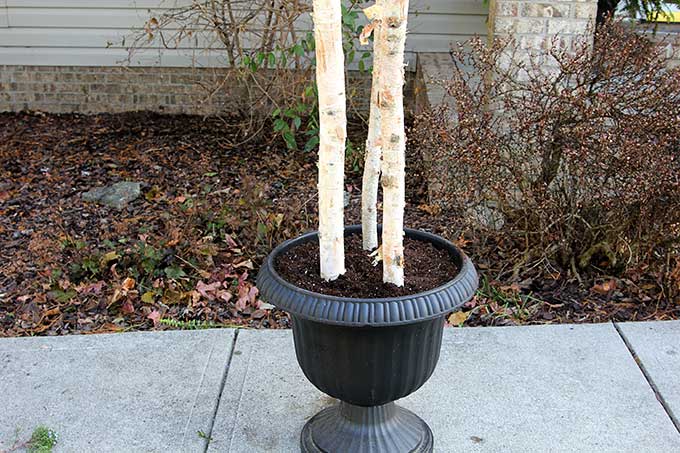 Take a few Noble Fir branches and stick them in around the Birch branches.
Distribute your Pine branches throughout the pot. They look similar to the Noble Fir, just a little floppier and good for filler.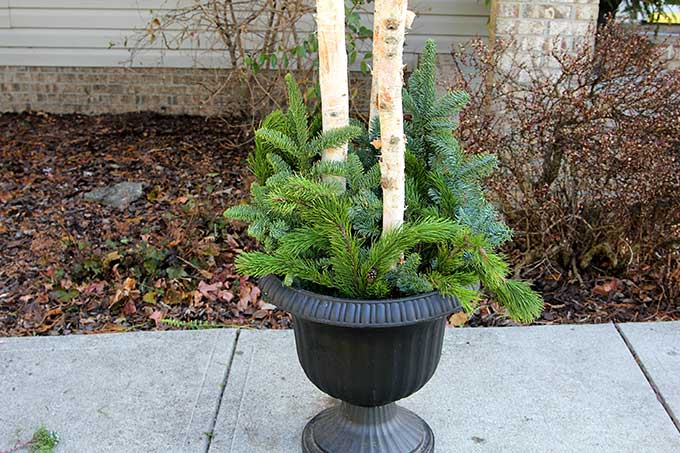 Insert and drape your Cedar branches along the rim. Make sure you cascade some over the edge.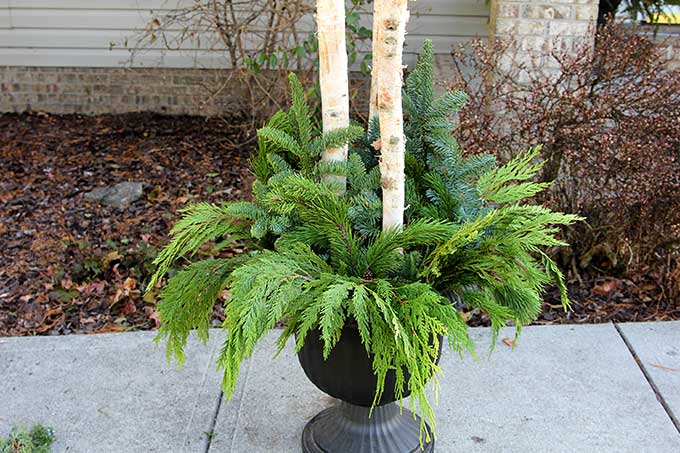 Insert Juniper in clusters along the front so you can see the pretty blue berries.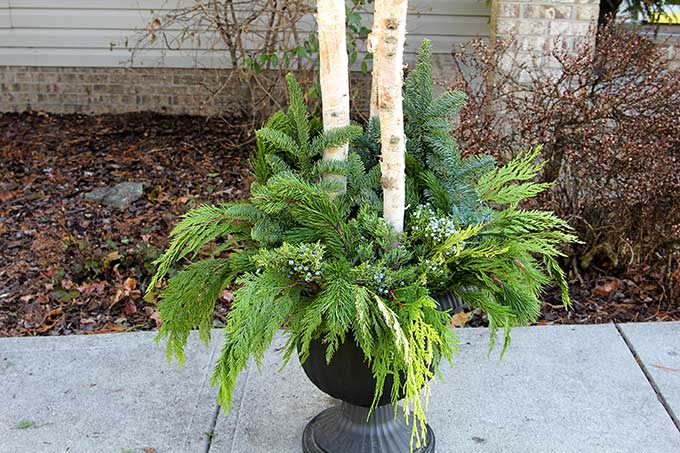 Top it off with the bright red, Christmas spirit inspiring Winterberry stems. Group toward the front of the container so you can enjoy them in all their glory!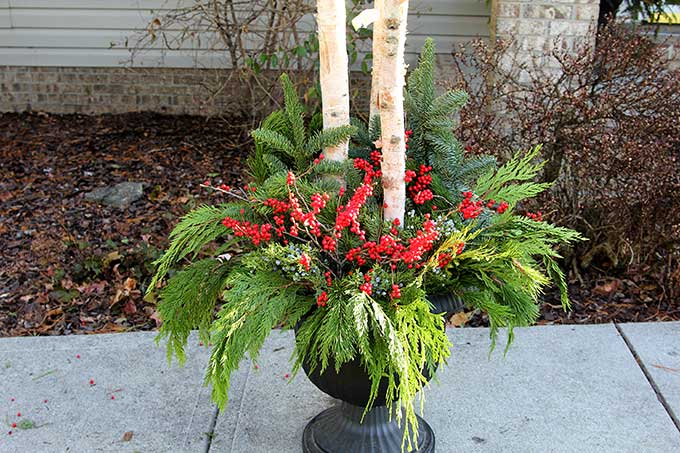 That's it.
This whole pot took maybe 10 minutes to make. Just about the quickest way to add Christmas cheer without being illegal.
(This post contains some affiliate links for your convenience. You can read my full disclosure policy here.)
BTW, I am showing off my full porch decor on Monday's post with a few of my porch obsessed friends. I may have something pretty darn special lined up for it. See you then!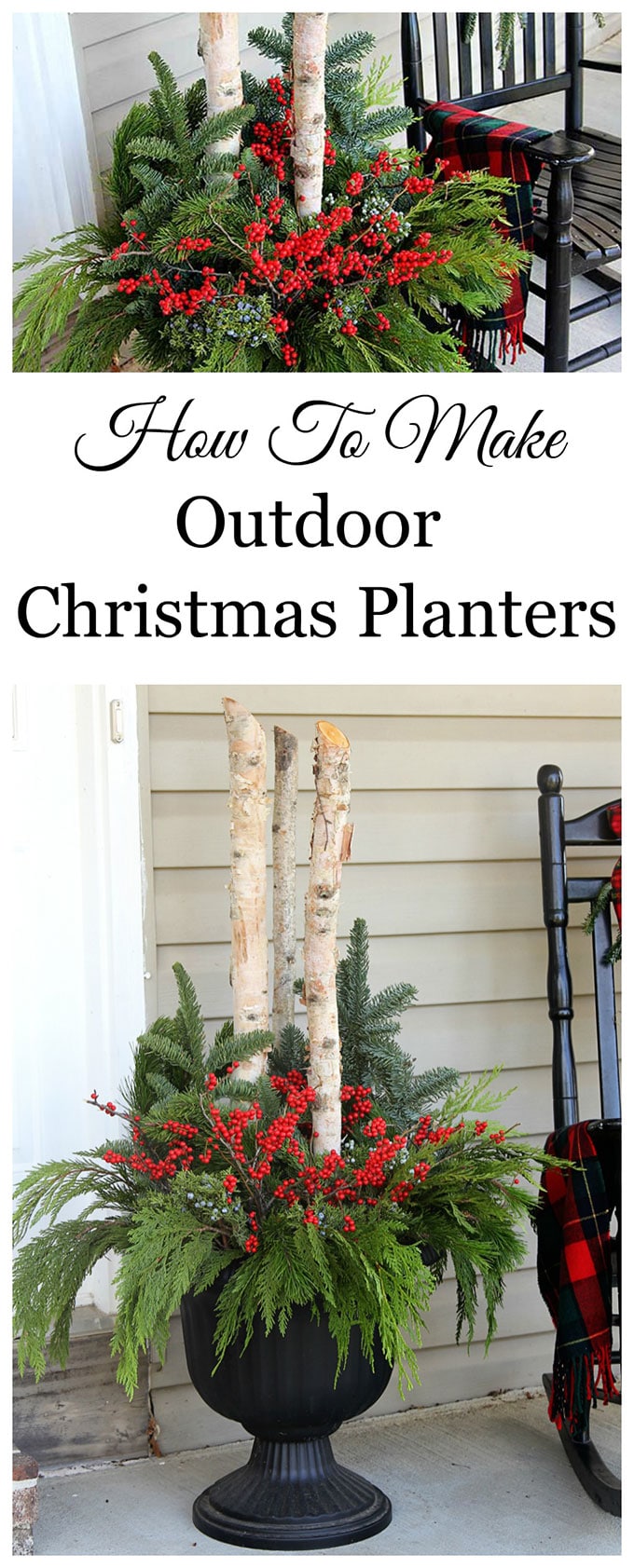 View the web story version of this article HERE.
Other posts you may enjoy:
20 Beautiful Winter Planter Ideas
Last year's Winter Porch Pots
Last year's Christmas Porch Decorations