Remake nostalgic 50's Christmas decorations with this quick & easy Christmas ornament tutorial for retro Christmas diorama ornaments.
I am so excited to be participating in Smart Fun DIY's 7th Annual Handmade Holidays Blog Hop and today's topic is Holiday Decor Ideas!!!
The holidays are coming whether you are ready or not, so it's the perfect time to pull out your bottles of glitter and dust off your glue gun. Let's get to work on some new decor and ornaments!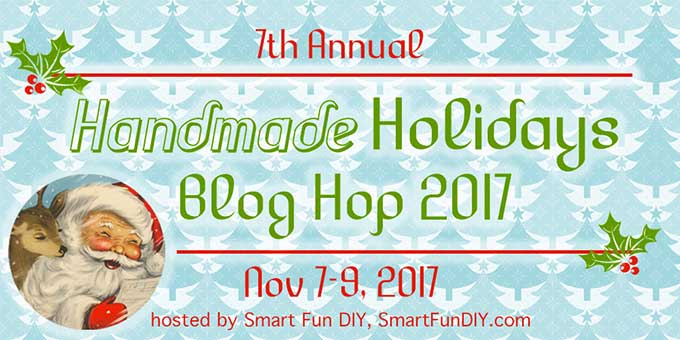 And of course, go visit the other participant's posts so you can get some GREAT ideas for craft projects you will want to make for the upcoming holidays.
As for me, I knew I wanted to do something retro looking for my part of the tour, so I decided to try to recreate the old diorama ornaments. These vintage Shiny Brite dioramas were my inspiration.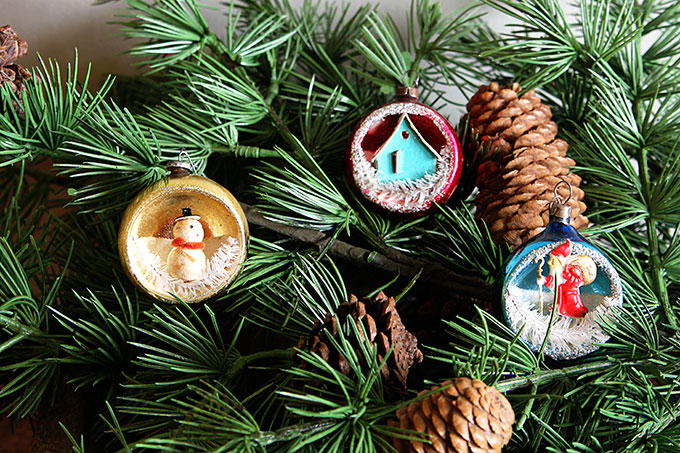 The originals were extremely breakable (I may know this from first hand experience), so I decided to make mine with the more forgiving paper mache balls instead.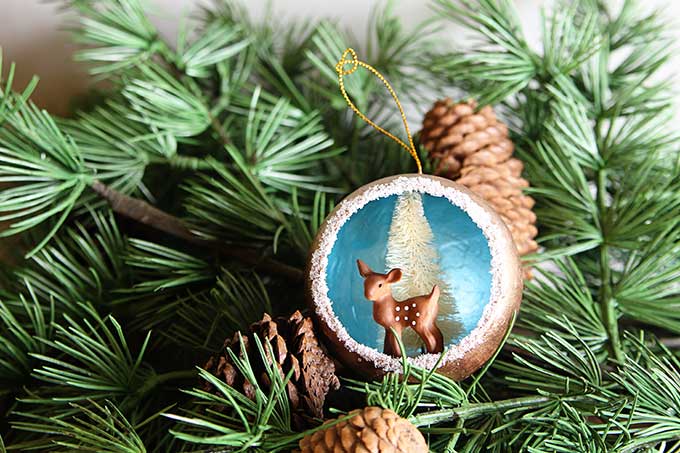 (This post contains some affiliate links for your convenience. You can read my full disclosure policy here.)
Retro Handmade Christmas Diorama Ornaments
If you prefer, you can watch an
ad-free version of this tutorial on my YouTube Channel HERE
.
Supplies
Small Plastic Deer or Other Christmas Items (I found mine in the fairy garden aisle at the craft store)
White school glue
White glitter
Faux Dimensional Snow that comes in a little jar in the craft paint aisle (it's a thick paste consistency)
Liquid adhesive
Popsickle stick or knife to spread snow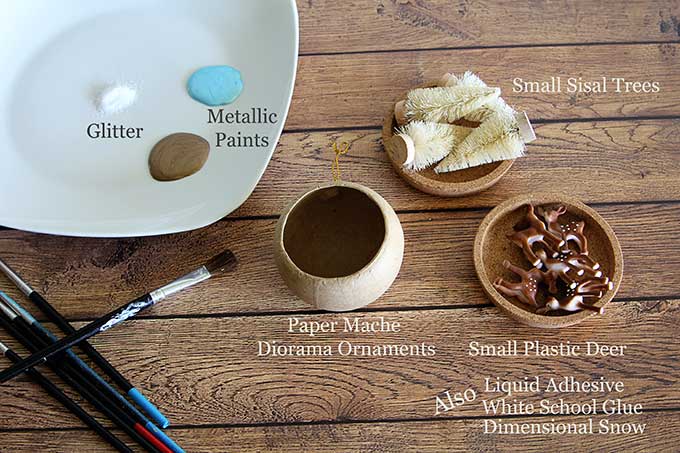 Instructions
Step 1
Paint the outside of the ball with the bronze or copper colored metallic paint (I'm using an old juice glass to hold the ball for me). Let dry.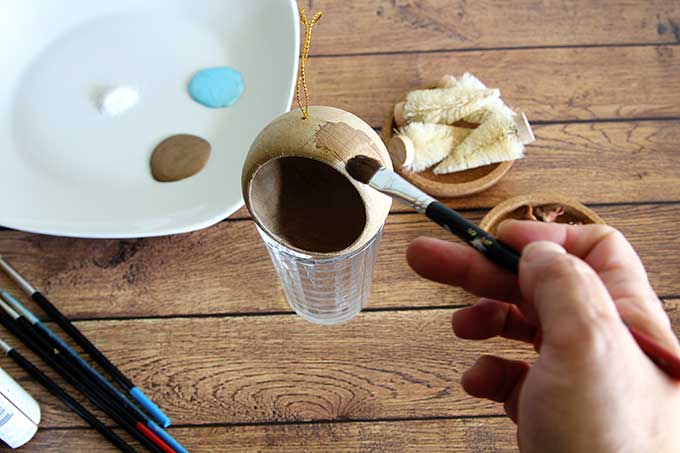 Step 2
Paint the inside with the light blue metallic paint (it's supposed to look like a cold winter sky). Let dry.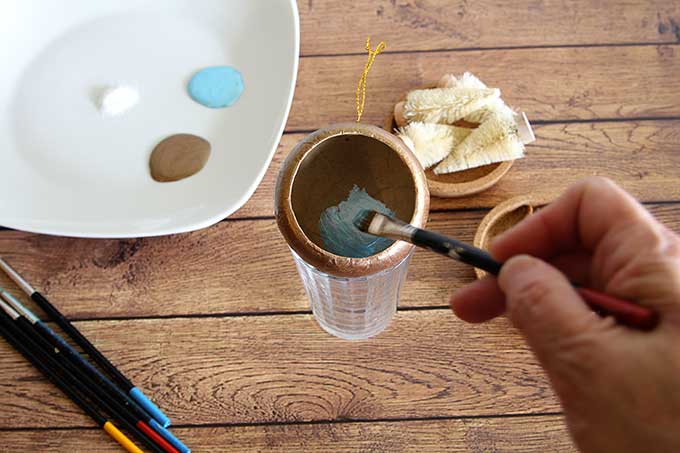 Step 3
Paint a small circle of craft glue around the rim of the opening.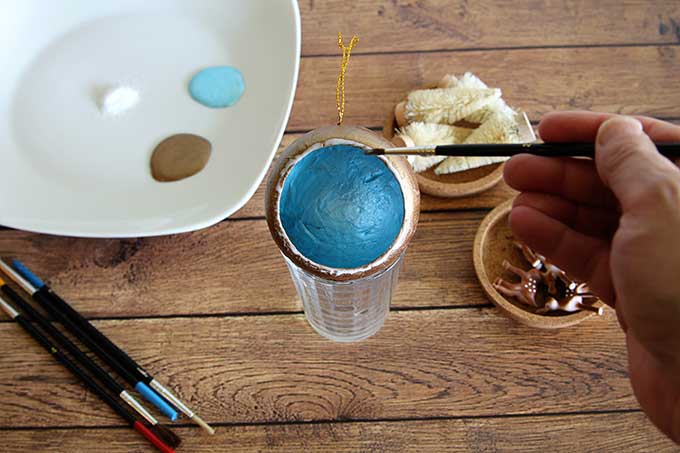 Step 4
And dip the glued area in glitter. Let dry.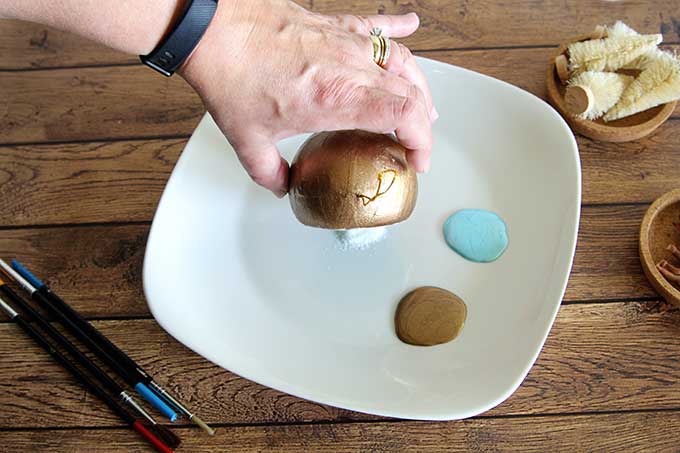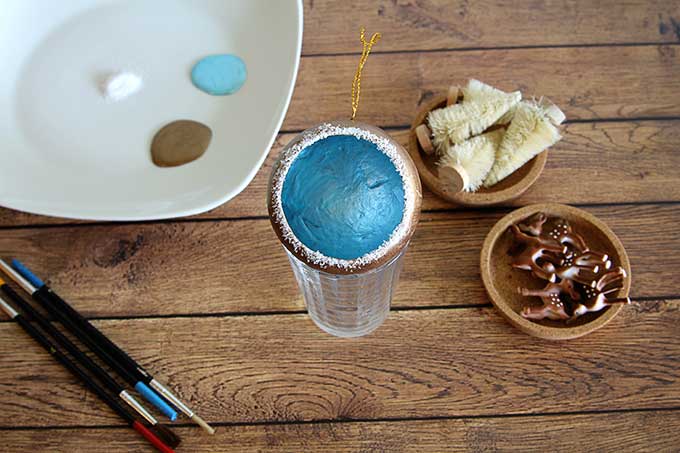 Step 5
Spread a little bit of the faux dimensional snow on the bottom of the inside of the ornament (you maybe don't want to use your good silverware though, a popsicle stick would be a better choice).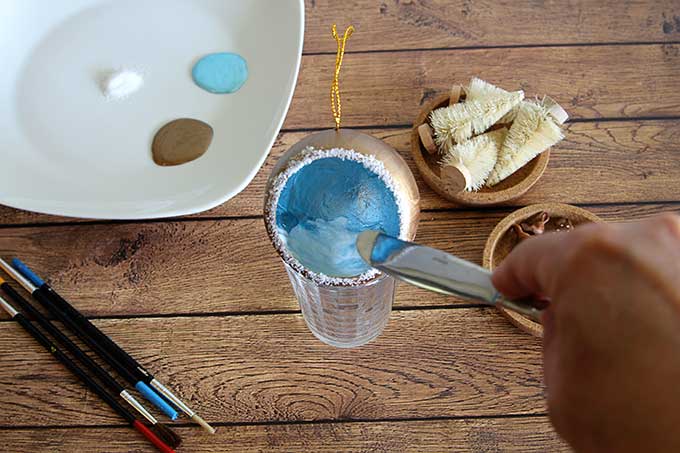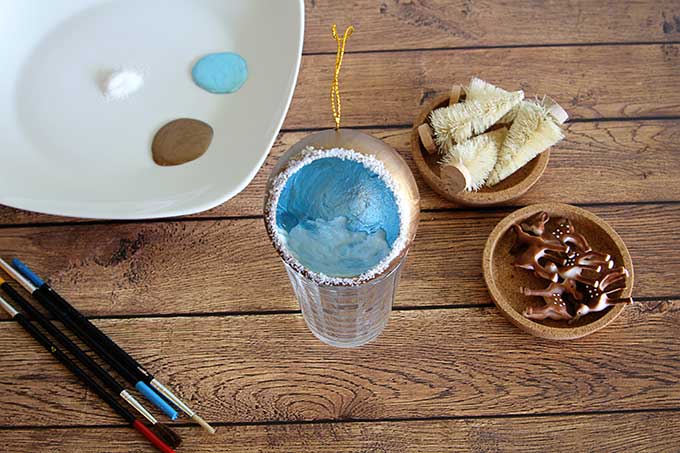 Step 6
Add a little bit of hot glue on the bottom of the tree and place in the snow.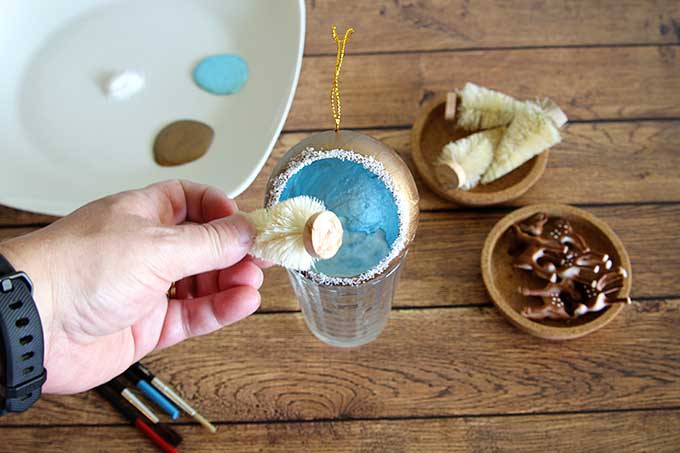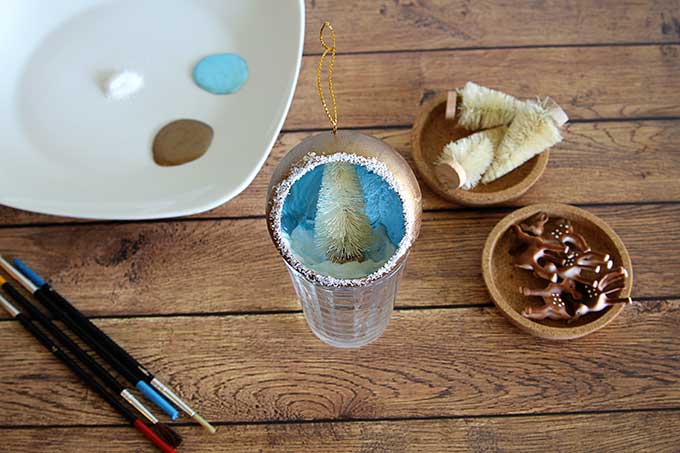 Step 7
Add a little bit of hot glue to the feet of the deer (ouch) and place in the snow in front of the tree.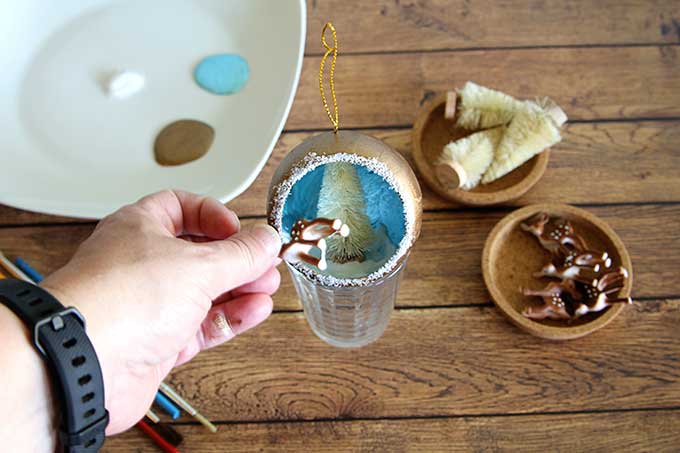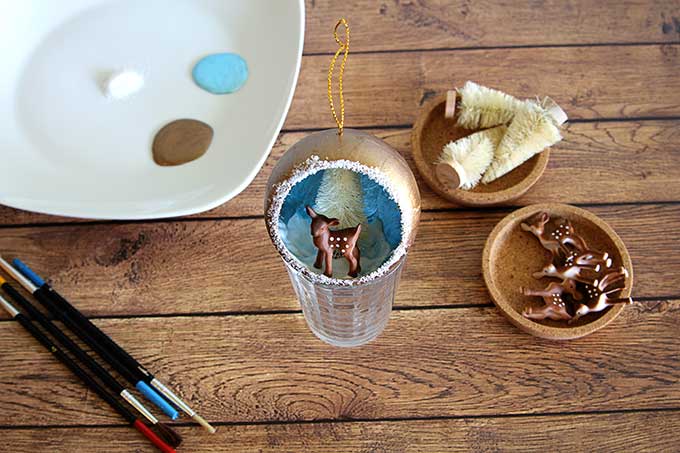 Let the whole thing set to dry. And then hang on your tree!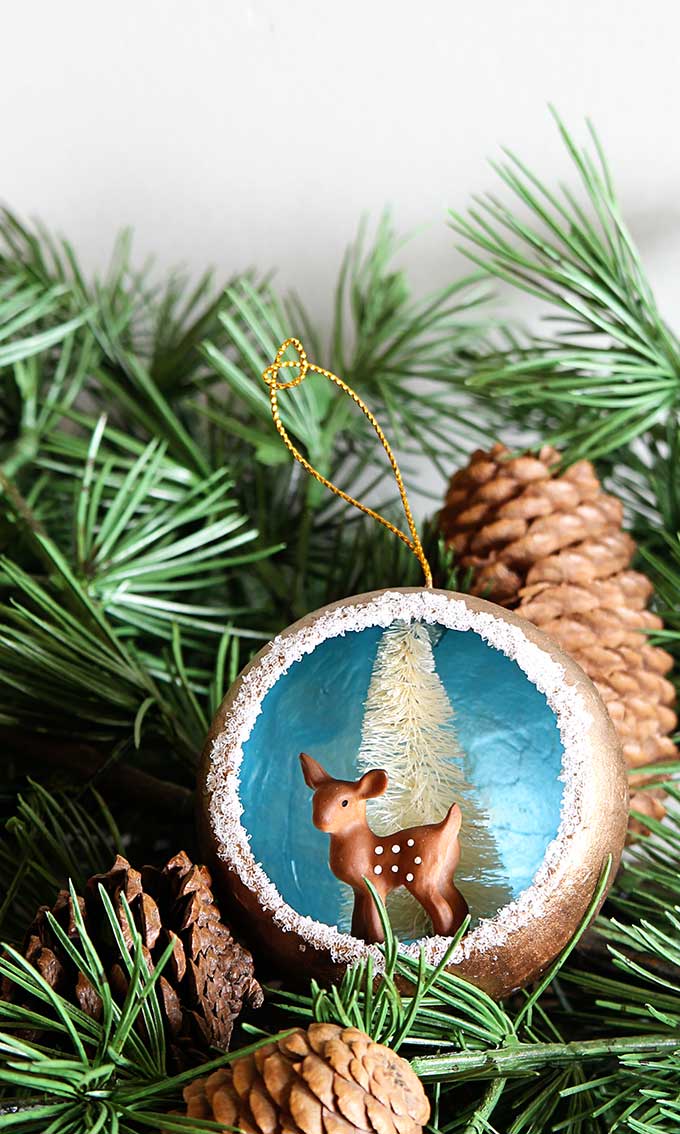 Now let's get the party started.
Visit my crafty friends for some more ideas for handmade holiday decor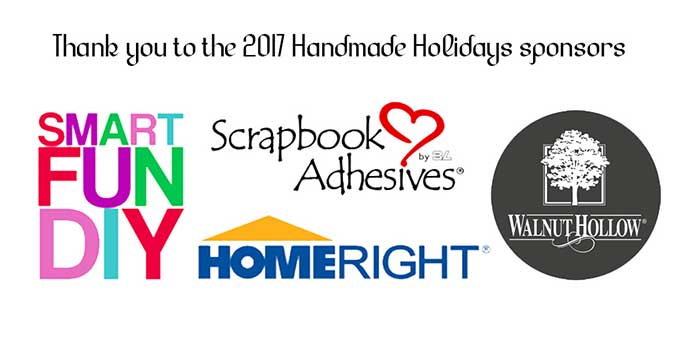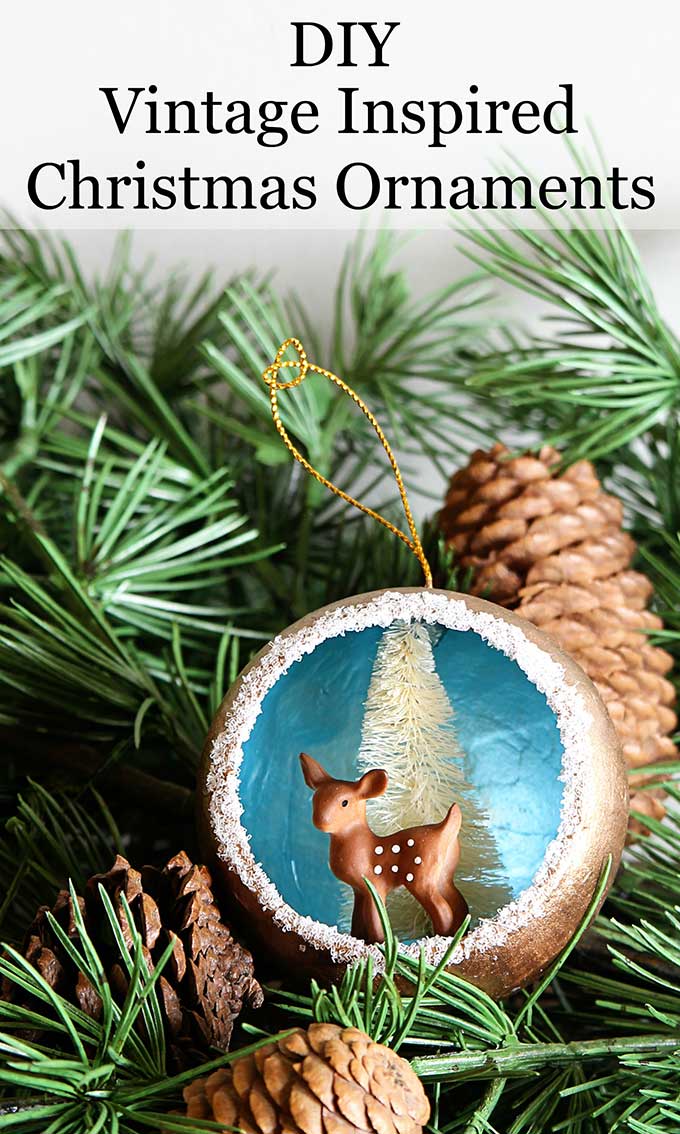 Check out the web story version of this article HERE.
Other posts you may enjoy:
How To Make Winter Porch Pots
DIY Pipe Cleaner Candy Canes
DIY Reusable Bowl Cover & Food Wrap