Do you love the smell and look of those cloved orange pomander balls?
Do you love those cute and tasty little clementine oranges?
Well, if the two loves of your life got together and made sweet sweet love, their baby would be cloved clementines!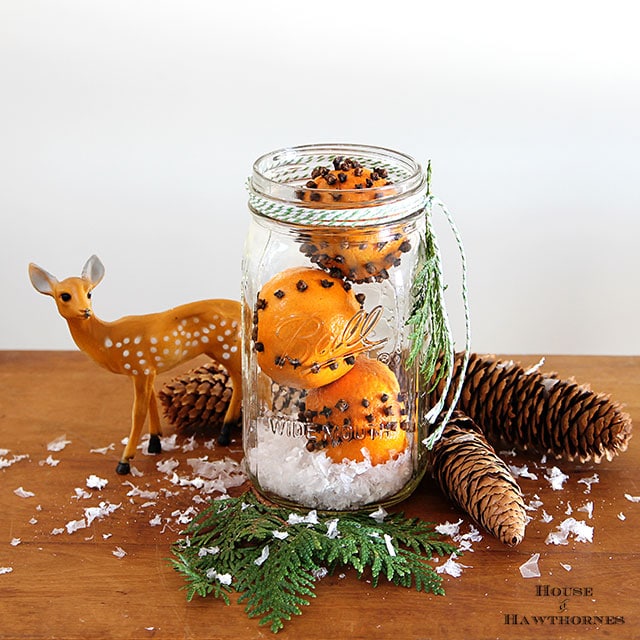 If you aren't familiar with clementines they are those teeny tiny little oranges that are easy to peel (yay!!!), have no seeds (yay!!!) and are a hybrid between a mandarin and an orange (yay???).
Throw some cloves in them and toss them in a mason jar and you have an aromatic holiday hostess or teacher gift!
If you're not sure how to jab cloves into your clementines, you can see detailed instructions on my cloved oranges post.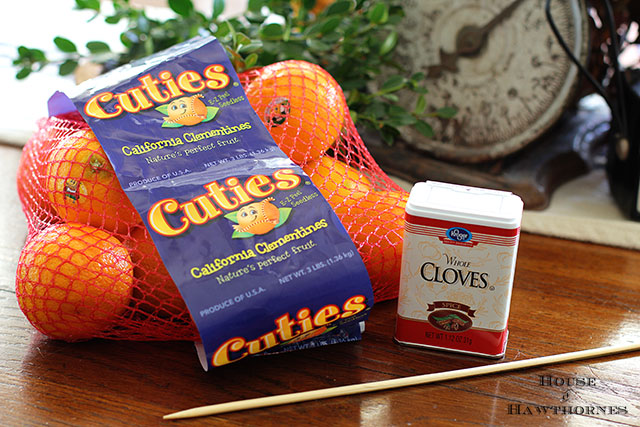 The only difference is that you use clementines instead of oranges.
Items I used for my jar o' cloved clementines:
Bag of clementines
Can of whole cloves from the spice aisle
Skewer to poke holes in the oranges (any pointy object will do)
Wide mouth mason jar
Ribbon or baker's twine if you want to get festive
Fake snow if you want to get even more festive (optional)
Plastic deer if you want to get ridiculously festive (totally optional and may make wrapping a pain in the you know what)
After I cloved them, I placed 3 of them in the wide mouth mason jar on top of some fake snow from the craft store.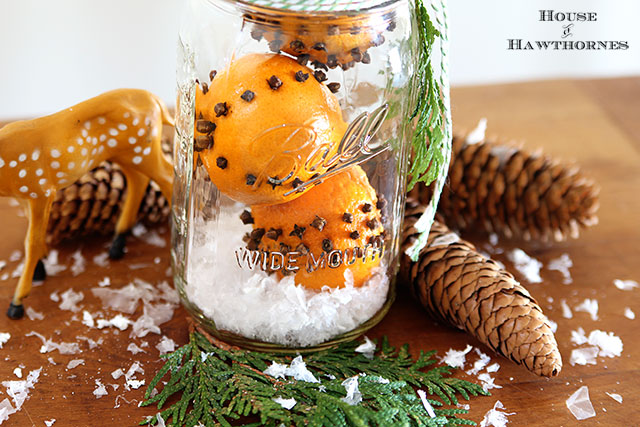 I tried to cram them in the regular-sized mouth jars, but that just turned into a juicy mess. So trust me, these fit better in the wide mouth jars.
Then I tied a little bit of baker's twine around the top and topped it off with a sprig of evergreen I cut off a tree in my yard.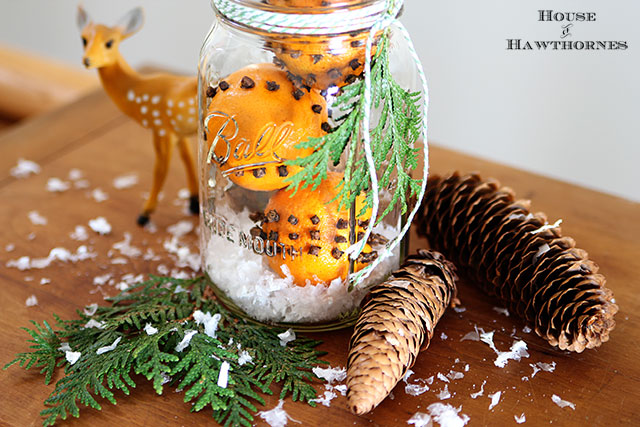 And five minutes later you have a cute teacher or hostess gift. Or forget about the teachers and hostesses (the ham was dry anyhow) and make them for yourself to just set around and make your house smell like the holidays.
I made two of these jars and then the rest of the cloved clementines ended up in a bowl with some more sprigs of evergreen. My trees may be naked soon if I don't quite "borrowing" their branches.
Deer are so hard to work with. She kept trying to upstage my clementines.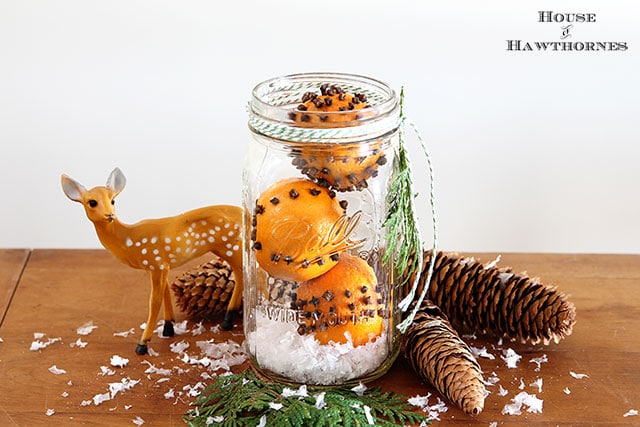 I've never before in my entire life ever thought, even for a second, about decorating for Christmas before Thanksgiving has come and gone. But there's a first time for everything.
It's been so snowy and cold here the last few days that I've been playing Christmas music around the house and having visions of sugar plums dancing in my head.
Please feel free to chastise me if I start moaning about all the freakin' Christmas decor sometime around December 18th.