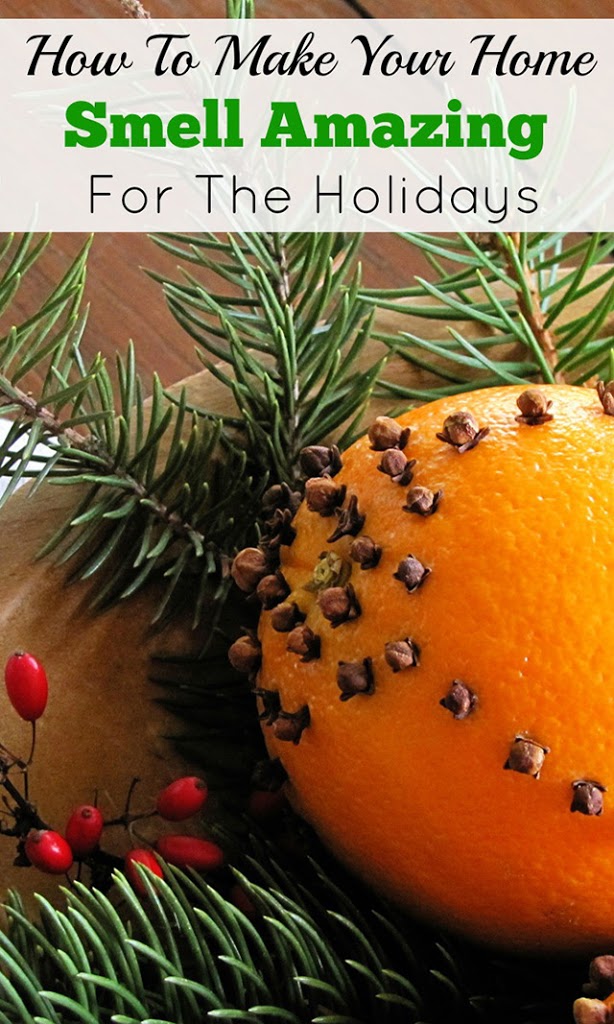 When was the last time you made cloved oranges?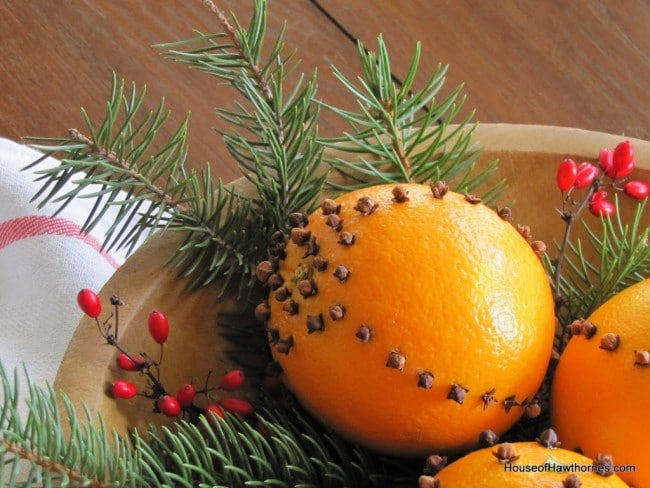 For me it was when I was in Brownies. So, maybe ten years ago? Or more 🙂
They are SUPER simple to make.
How To Make Cloved Oranges
All you need is a can of cloves (found in the spice aisle of the grocery store),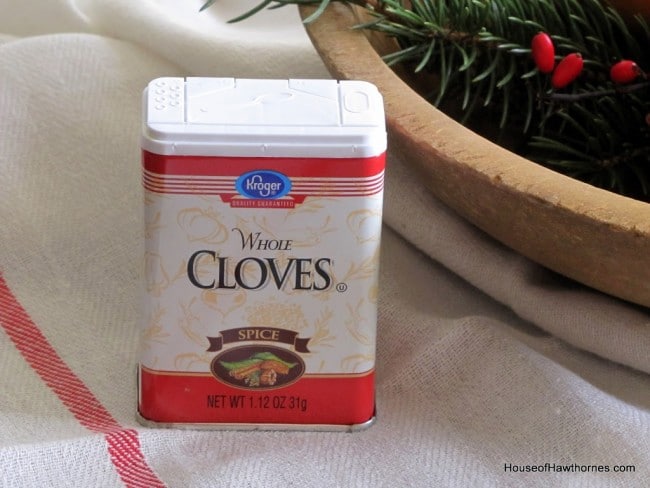 some oranges and a wooden skewer.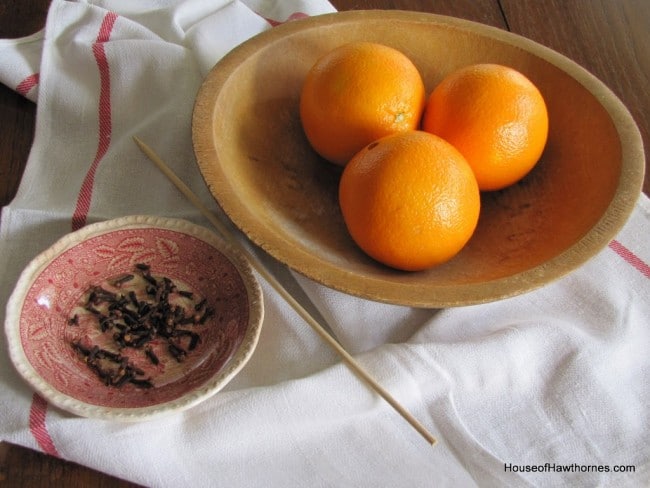 I planned out an elaborate design for each orange, and then realized that oranges are round and it's hard to make straight lines on a round item. So I opted for more simple designs.
Really, you should have seen my depiction of The Last Supper that I was going to make on the oranges.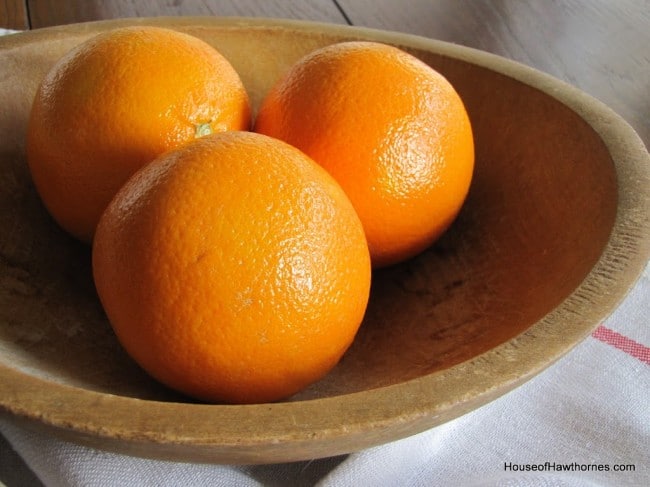 Just poke a hole in the orange and then push in a clove.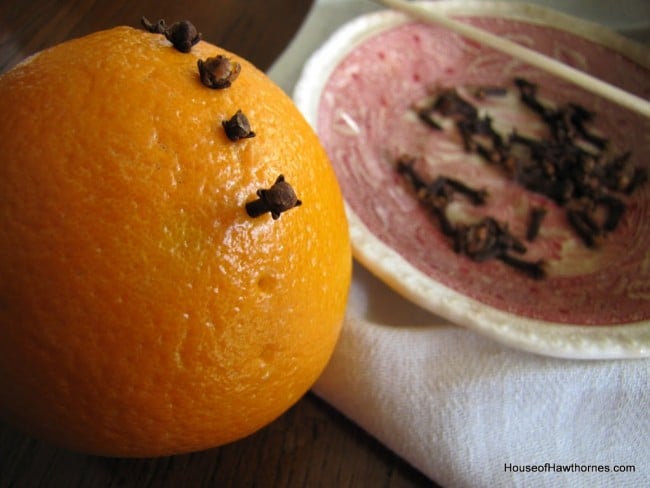 Cloves are pointy by nature, so you wouldn't have to use a skewer to make a hole, it just saves you a little time to poke a hole first.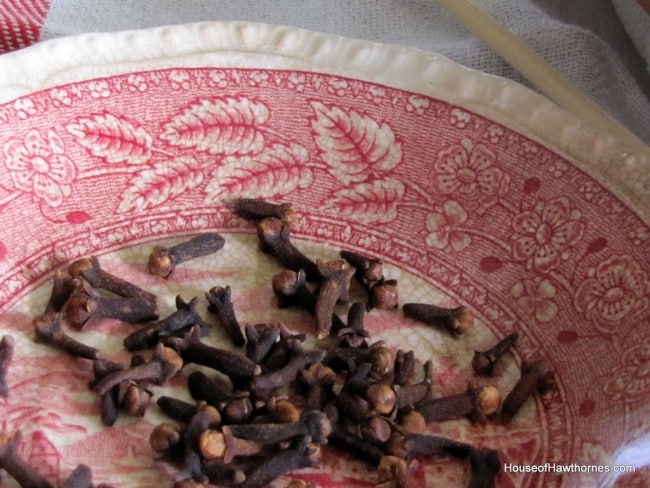 The smell of the clove mixed with the juice of the orange is heavenly.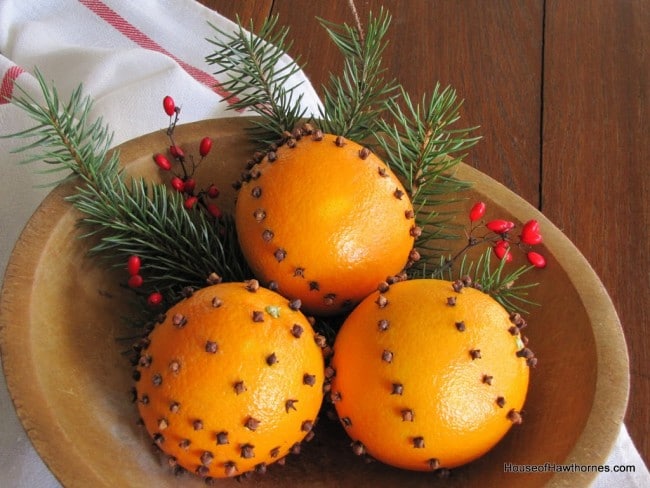 Cloved oranges only take about five minutes each to make and the cost of three oranges and a can of cloves is around $5.00.
Those Brownies know something about making easy and classic crafts.

Edited To Add - I was wondering why cloved oranges don't mold or attract gnats or anything like that, because I swear my mom used to keep hers for years. It appears the cloves help preserve the orange as it dries and acts as an anti-microbial. Cloves are one of the spices the Egyptians used for embalming, so I guess it makes total sense now.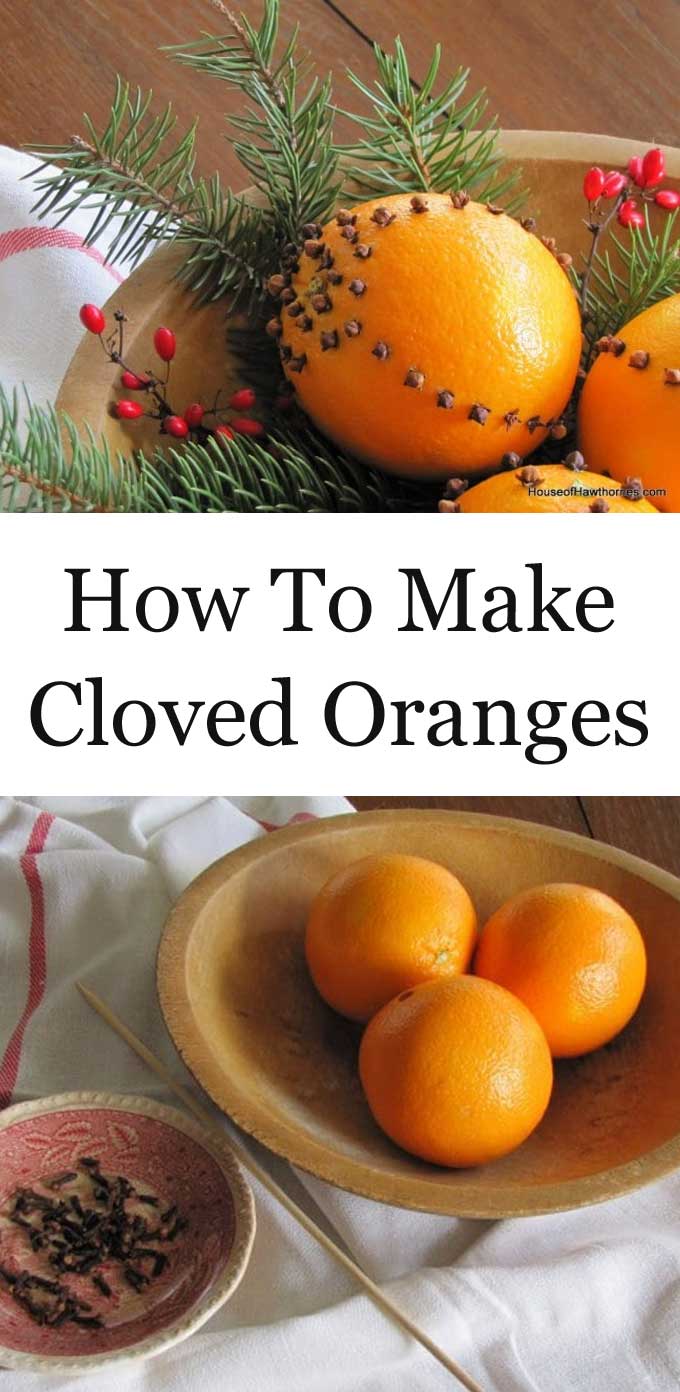 Looking for more winter and Christmas ideas? Some of my favorite holiday ideas:
Retro Styled Handmade Christmas Ornaments