Less dangerous than an estate sale. Cleaner than a thrift store. Welcome to my Holiday Gift Guide For The Retro Christmas Lover.
Normally I'm all about what you can find at the thrift stores and estate sales, but I thought maybe some of you want an easier way to get the look.
So I've compiled a list of just a few things that I found online that can kitsch up your crib. They aren't authentic retro Christmas items, but they come pretty darn close and will get you the nostalgic Christmas look you're after!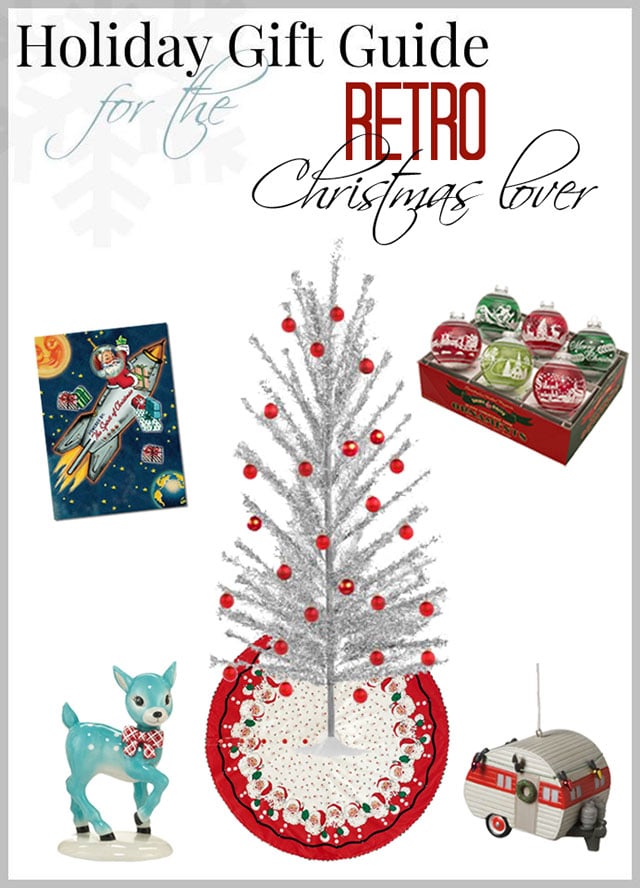 Buy for yourself. Buy as gifts. Or just enjoy the pretty pictures and inspiration!
(This post contains some affiliate links for your convenience. You can read my full disclosure policy here.)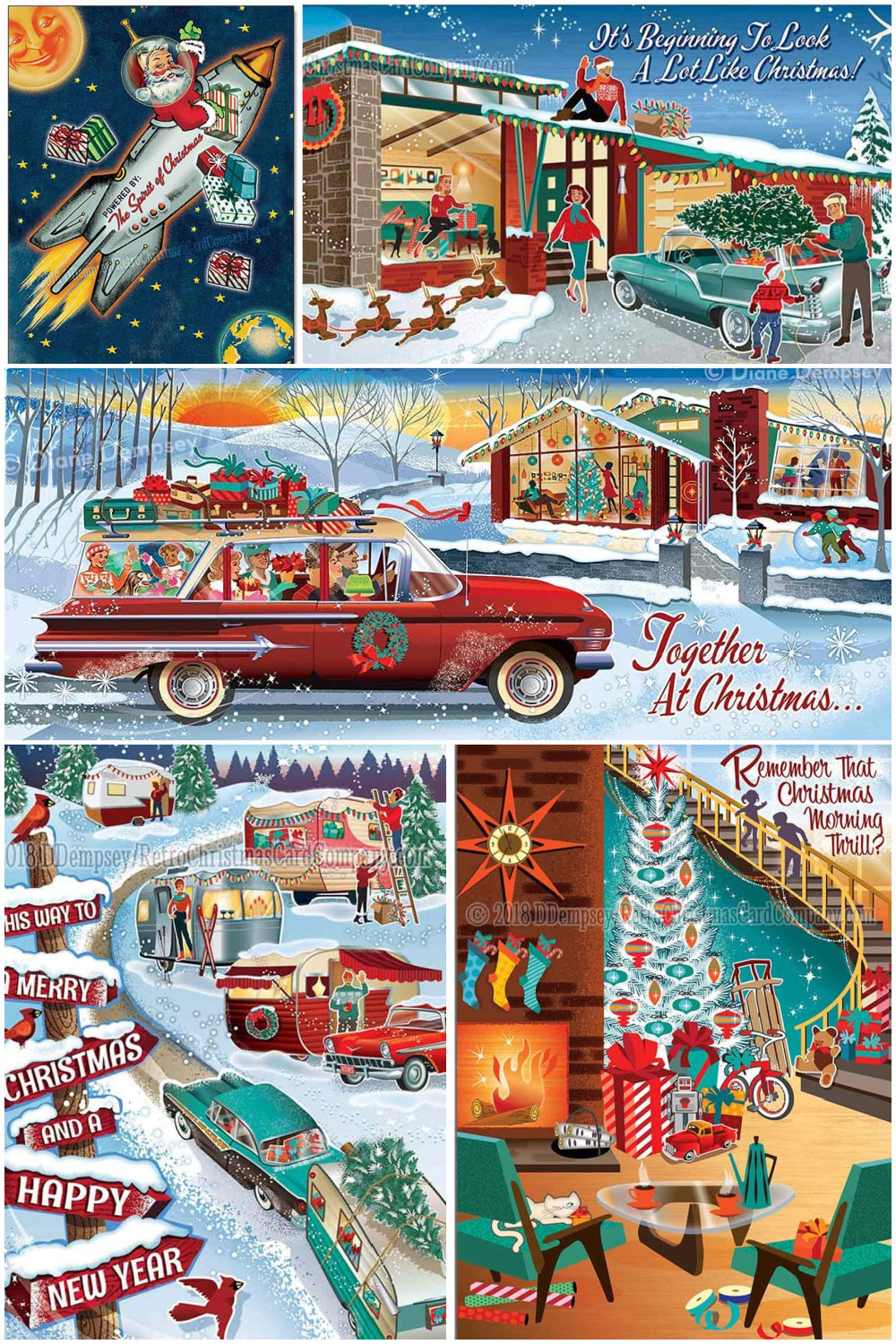 I found this company called The Retro Christmas Card Company and lo and behold they sell retro Christmas cards.
Well, they're retro-looking at least and pretty fabulously mid-century modern!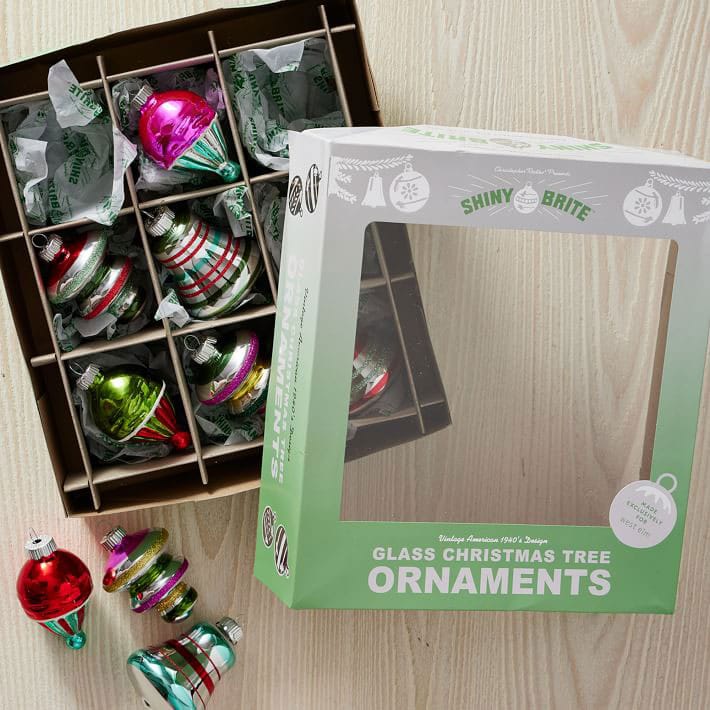 You gotta have Shiny Brites in your life. These vintage-styled Shiny Brite Ornaments are from West Elm and look amazingly like the ones I have from my mother.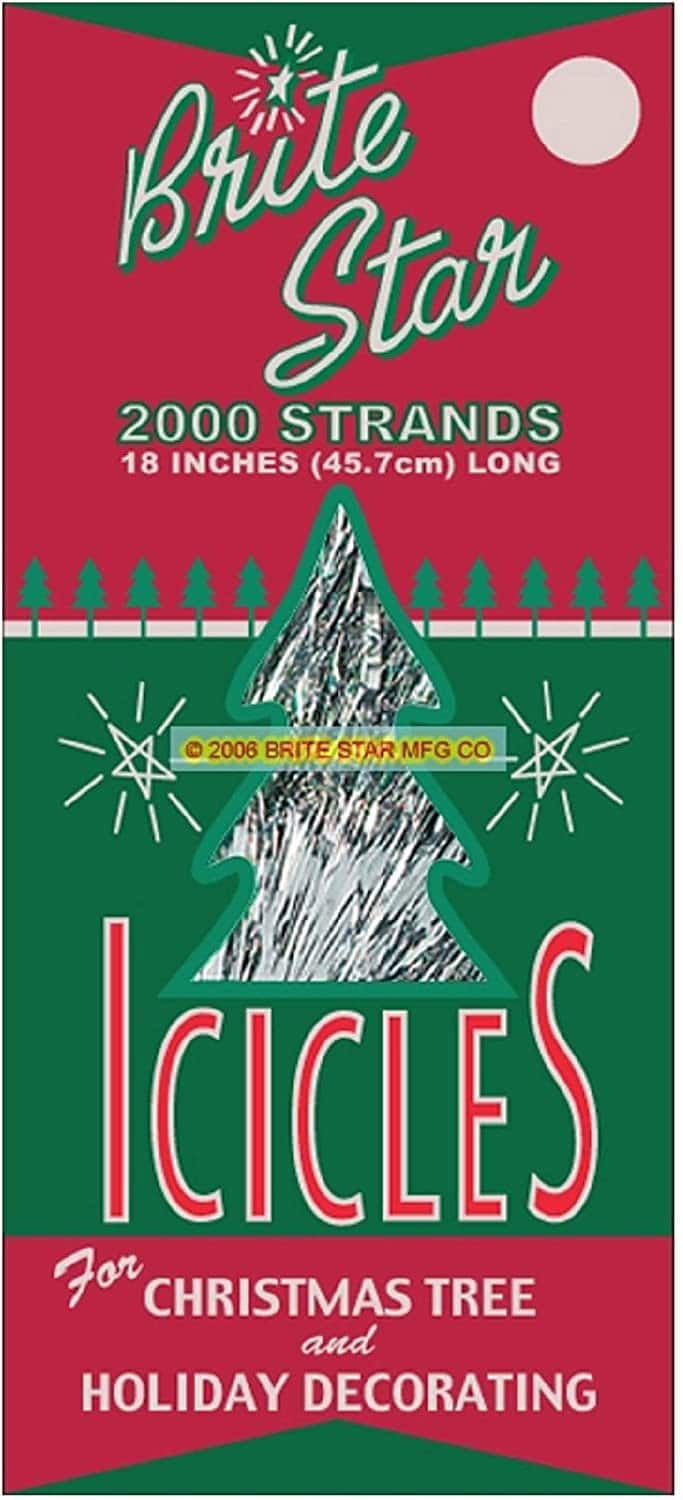 I used to love to put this Christmas tree tinsel on the tree each year. Of course, my mom wanted it put on strand by strand, but I usually just threw whole wads of it on at a time.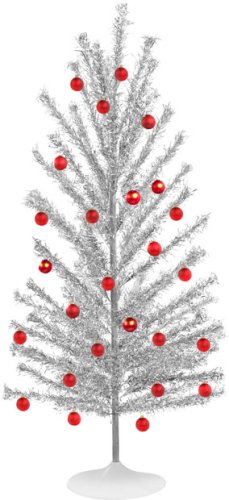 What about an Aluminum Christmas Tree? You can't get more retro than that!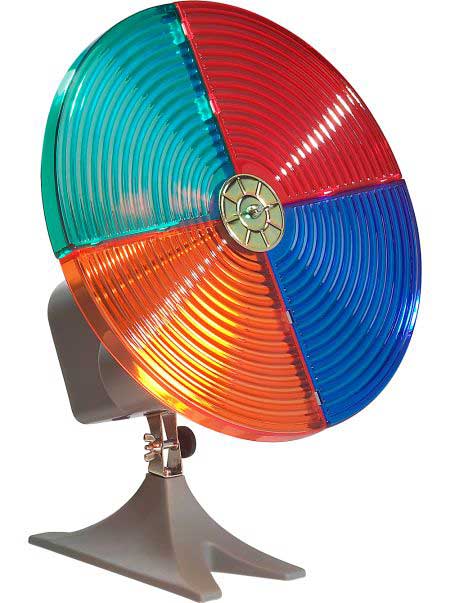 And if you have a retro tree, you might as well get this AMAZING Christmas tree color wheel to go with it!!!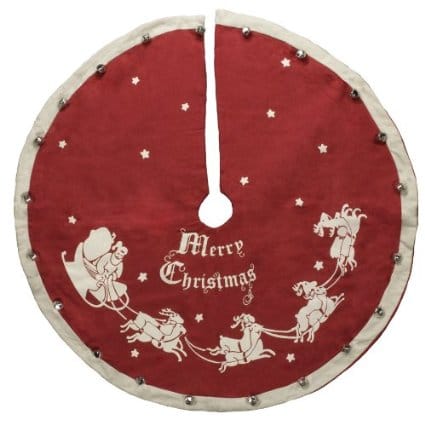 This Santa Claus tree skirt is almost identical to an honest-to-goodness vintage Christmas tablecloth I have.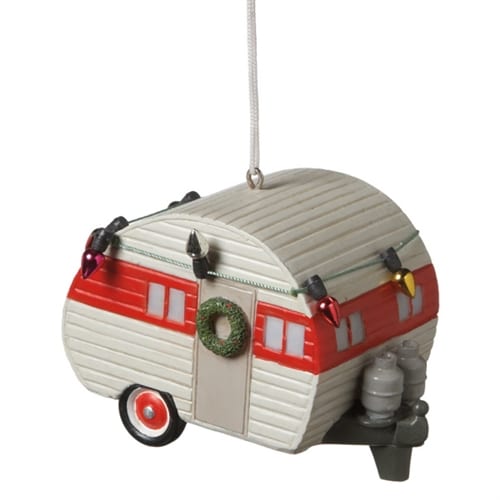 I still have my vintage trailer love thing going, so I included a trailer Christmas ornament.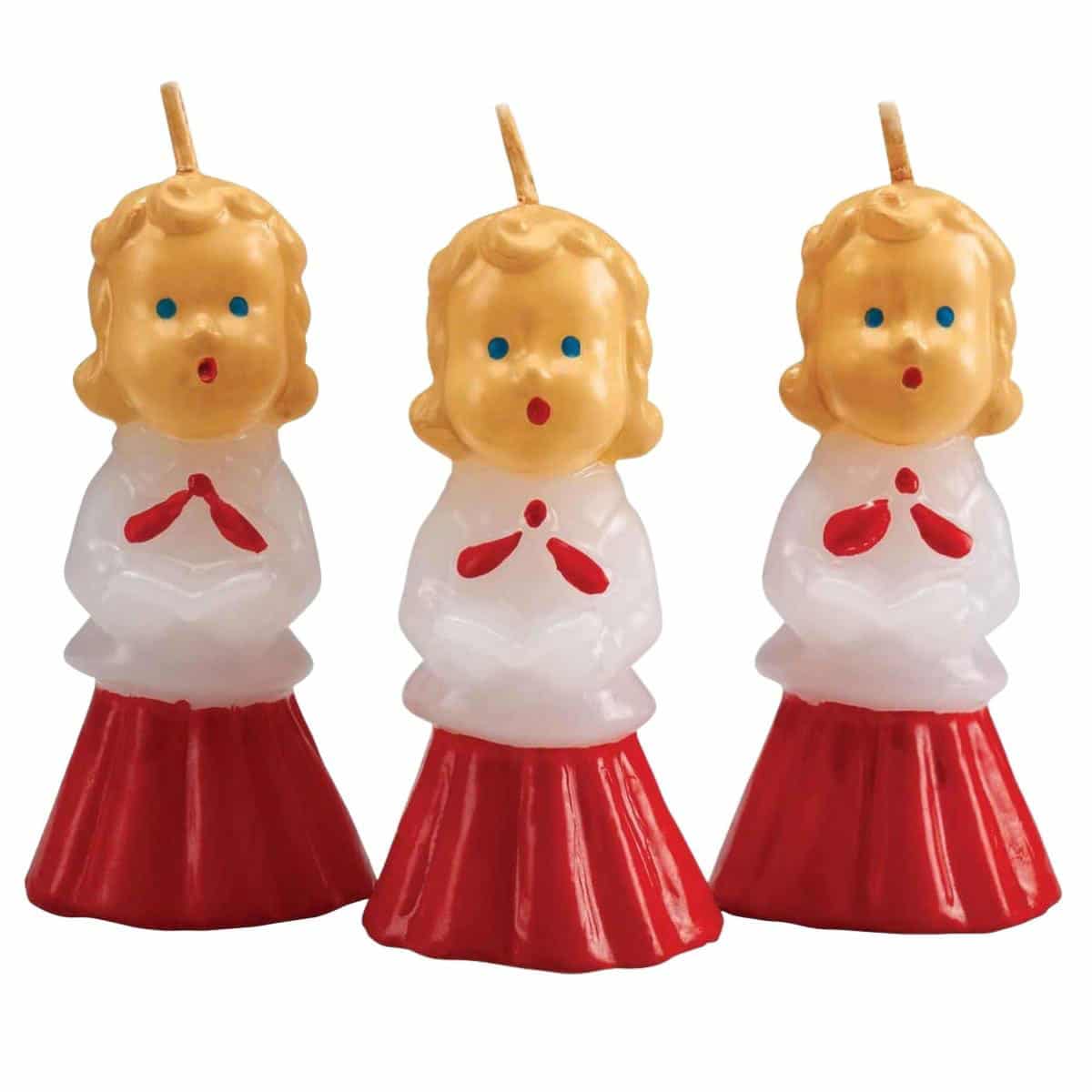 Who doesn't love some reproduction Gurley caroler candles! This type of figural candle was very popular back in the 60's and early 70's.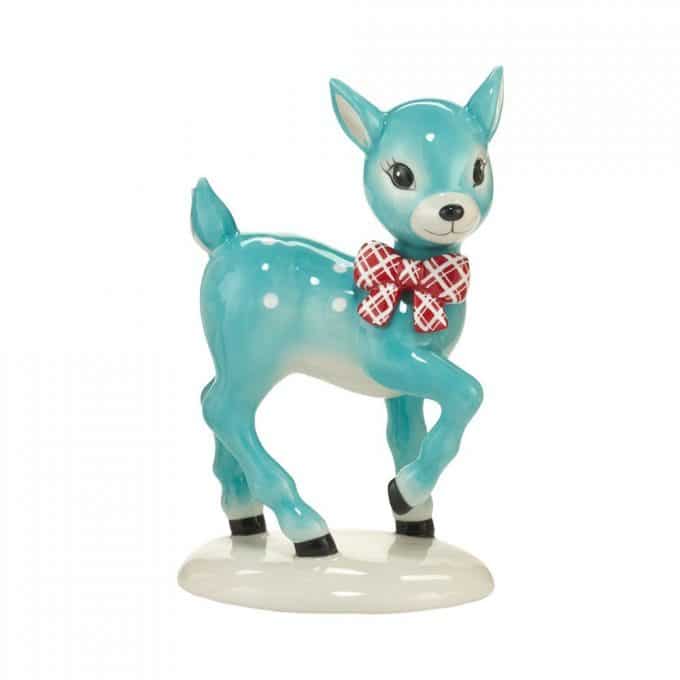 This cute little turquoise deer by Department 56 is going to find its way into my Christmas stocking. Santa are you listening? (Right now it appears that this turquoise deer is out of stock. Hopefully they get it back in stock soon!)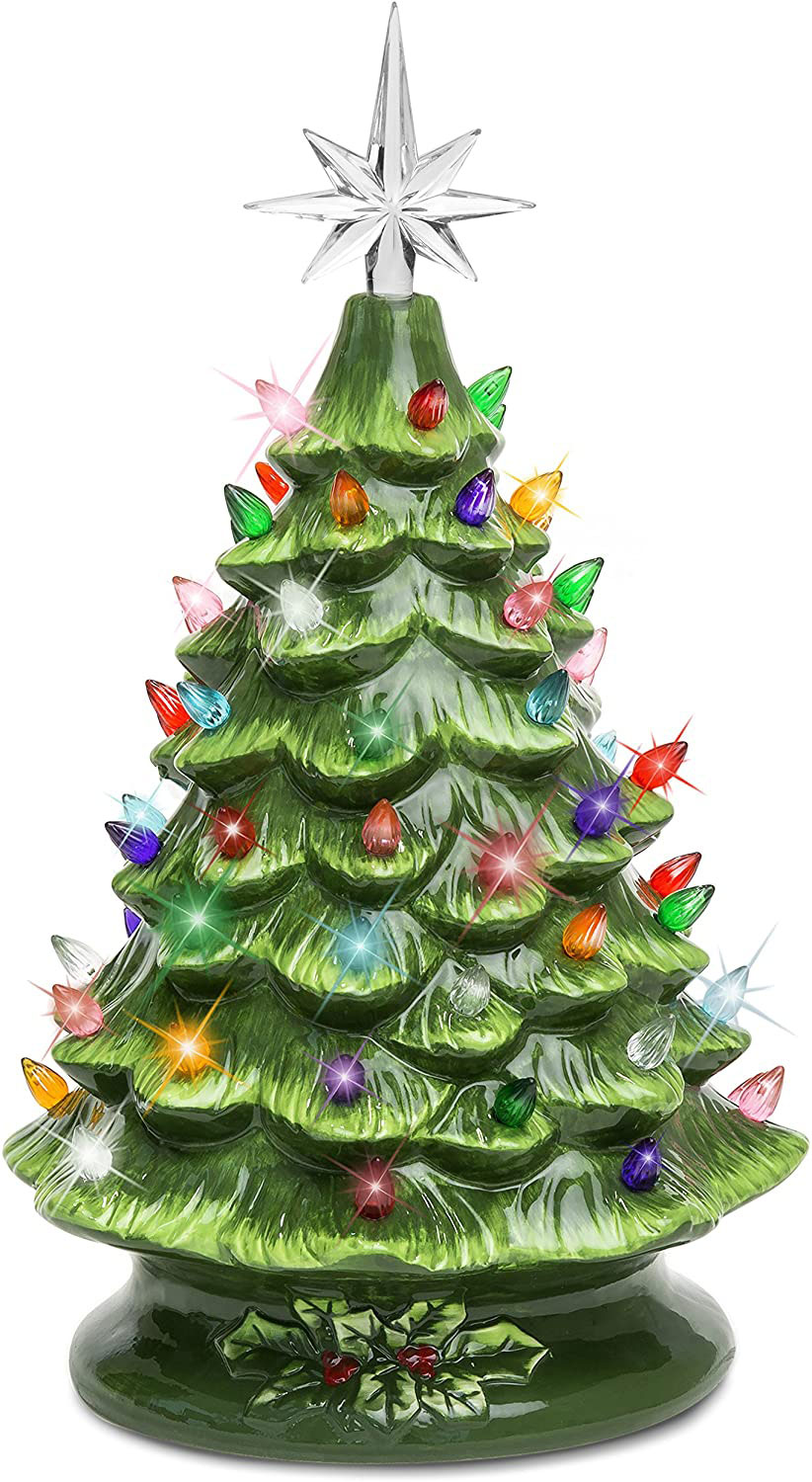 And who didn't have one of these retro ceramic Christmas trees in their house growing up. OK, maybe I'm aging myself here.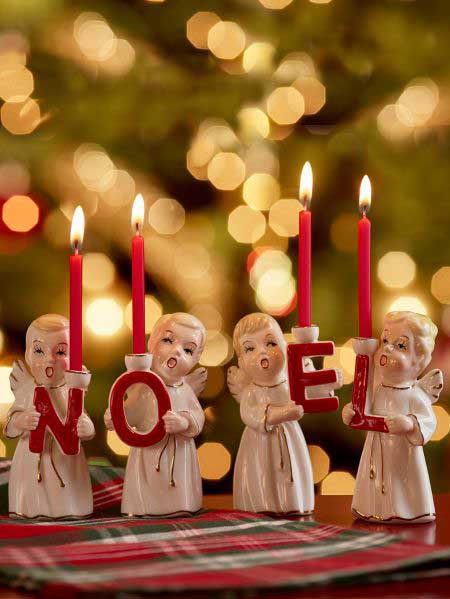 Let's just say that no retro Christmas home is complete without some choir vintage inspired choir NOEL candle holders.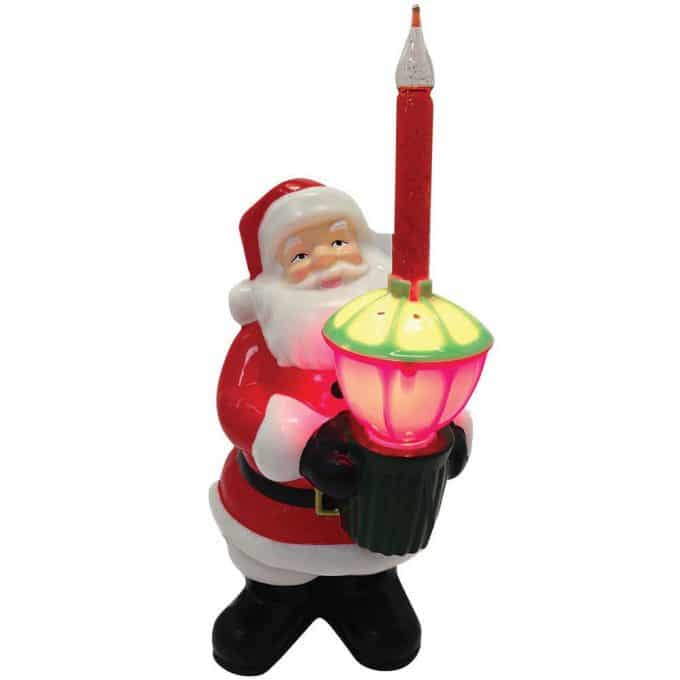 Wouldn't this 7" Santa holding a bubble light look adorable setting next to your aluminum tree!

There's always a A Very Vintage Christmas Book to bring back some Christmas nostalgia into your life.
Most of these items are from Amazon, so of course you can always sign up for Amazon Prime's 30-day Free Trial while you're there and take advantage of their FREE two day shipping on most items (it's $99 for a full year if you decide to keep it after the FREE trial). My son loves it for the online videos, I love it for the shipping.
If you prefer to buy authentic out-of-a-dead-person's-basement vintage, I have some etsy shop suggestions - Etsy Christmas Shopping Guide.
And because I haven't linked to 4 billion things in this post so far, come by and check out the Merry Kitschmas - Vintage Holiday Decor Pinterest board a few of my vintage/kitschy/crazy friends and I have put together.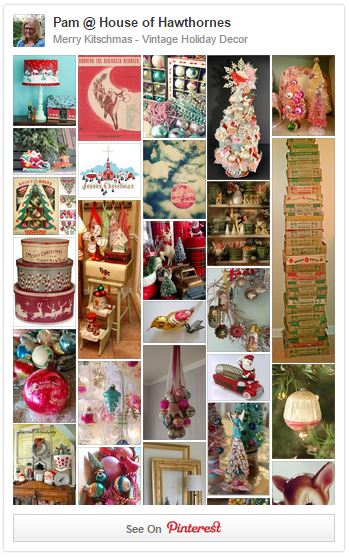 Knee huggers - we have them . . . Shiny Brites - oh boy, do we have them . . . Dresses made from vintage tablecloths - you betcha.
For more vintage Christmas goodness, check out Buying Vintage Christmas Decor At The Stores