My simple Thanksgiving table decor is so incredibly simple this year there's not even a dining room table involved.
Because really, I still can't figure out what side of the paper plate the plastic knife goes on. Or where to place the Garfield coffee mugs. So I went ahead and set up my centerpiece on my coffee table instead.
I started off with a piece of slate that used to be on someones roof.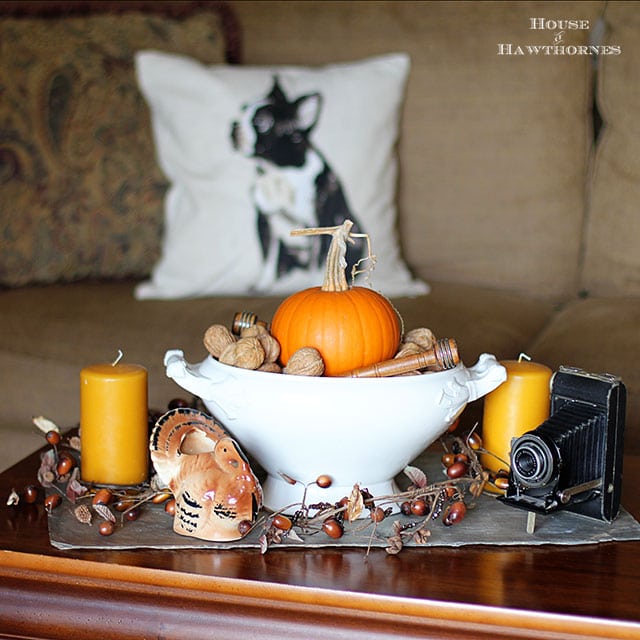 Roof . . . table . . . same difference.
I took an ironstone soup tureen and filled it with walnuts, then set a pumpkin on top.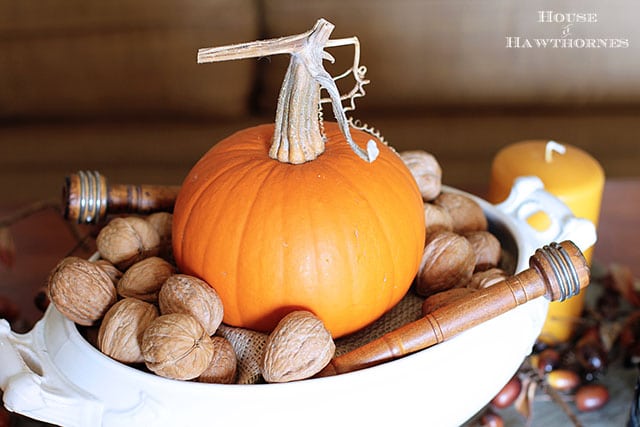 And then I just put some wooden doodads in there as an accent.
Thrifty Tip - I put a plastic Tupperware bowl in the tureen to take up some space, so I didn't have to use four pounds of walnuts (since when did walnuts get so expensive?) and it also gives the pumpkin a solid place to set.
The acorn garland is something I bought at Michael's years ago on clearance and it always ends up somewhere in my house for fall. Best $1.49 I ever spent.
Of course I had to add a vintage camera.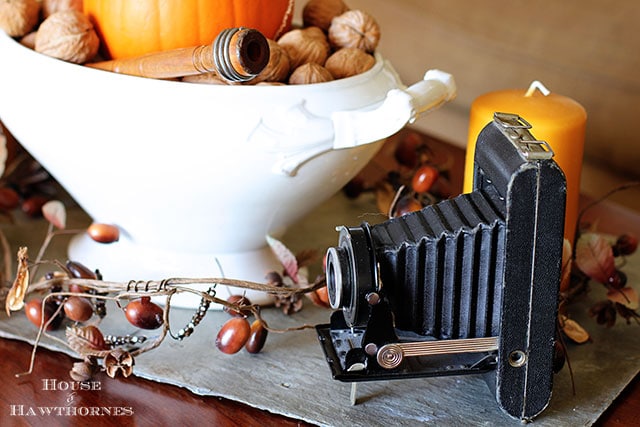 There's no thermos at least. My TCA (Thermos Collectors Anonymous) sponsor told me that was step #1 to recovery.
The turkey planter was bought at a garage sale last year for 50 cents.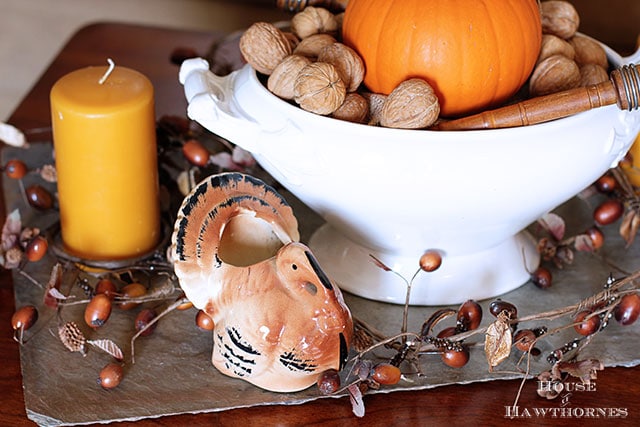 I actually had a festive plume of feathers in its back earlier, but when I turned around to pick up my camera one of the dogs pulled the feathers out onto the floor and started to eat them.
Dog-spit feathers just aren't as photogenic as you would think.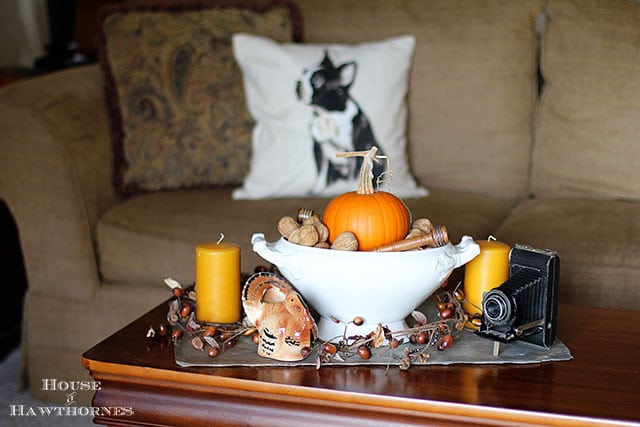 See the dog pillow that is sort of out of focus in the background? Whenever he makes an appearance here on the blog, people start asking me where I bought him, so I finally decided to add a link to where you can find him - Pottery Barn Dog Pillow Covers (you can get them personalized too).
Are you doing the whole big Thanksgiving thing at your house this year?
You can always grab a paper plate and join me on the sofa for a little turkey and roofing nails.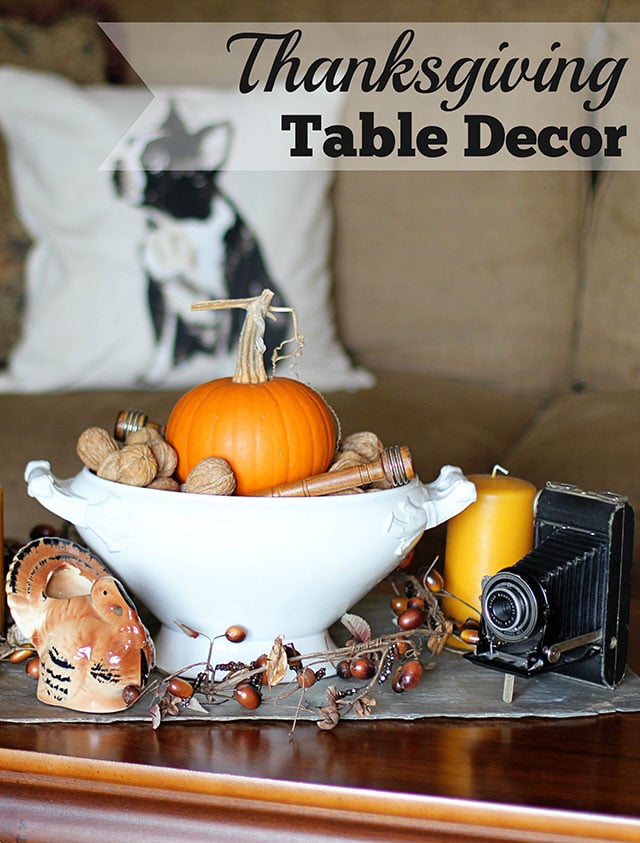 (This post contains some affiliate links for your convenience. You can read my full disclosure policy here.)
If you enjoyed that post, you may like these:
Fall Porch Decor Farmhouse Style
Fall Home Decor Tour
Inexpensive Fall Centerpiece