Today is Thrift Store Decor Team Wednesday and today we're going to show you our 100 Best Trash To Treasure Projects from the past year!
These easy DIY projects give new life to items found at thrift stores and recycle items that would otherwise be on their way to landfills.
Full tutorials are included for each project!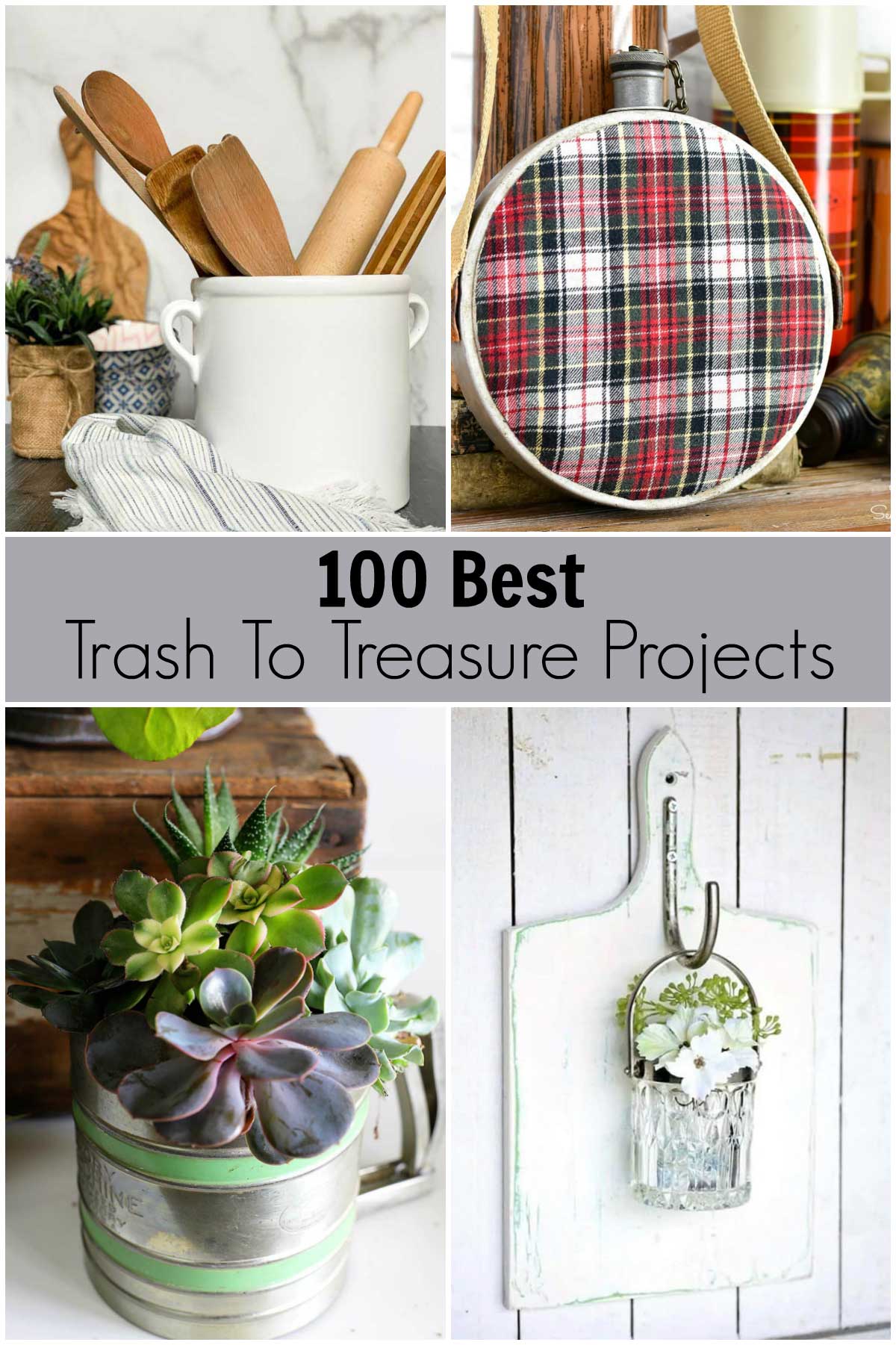 One of my favorite posts I do each month is the one showing off our Thrift Store Decor Team's projects. I just love to find hidden gems at thrift stores and turn them into something somewhat unexpected.
Sometimes, just a little spray paint can make a big difference and sometimes it's totally reimagining an item's purpose in life.
Either way, the transformations make me giddy.
I'll highlight a few of the makeovers I am particularly fond of and the rest of the 100 will be listed down toward the bottom.
(Psst - You can view each project by clicking on the link below the photo which is highlighted in blue. The link will open in a new page, so you don't lose your place here.)
From Trash To Treasure: 100 Best Repurposing Projects
My 3 Favorite Makeovers From House Of Hawthornes: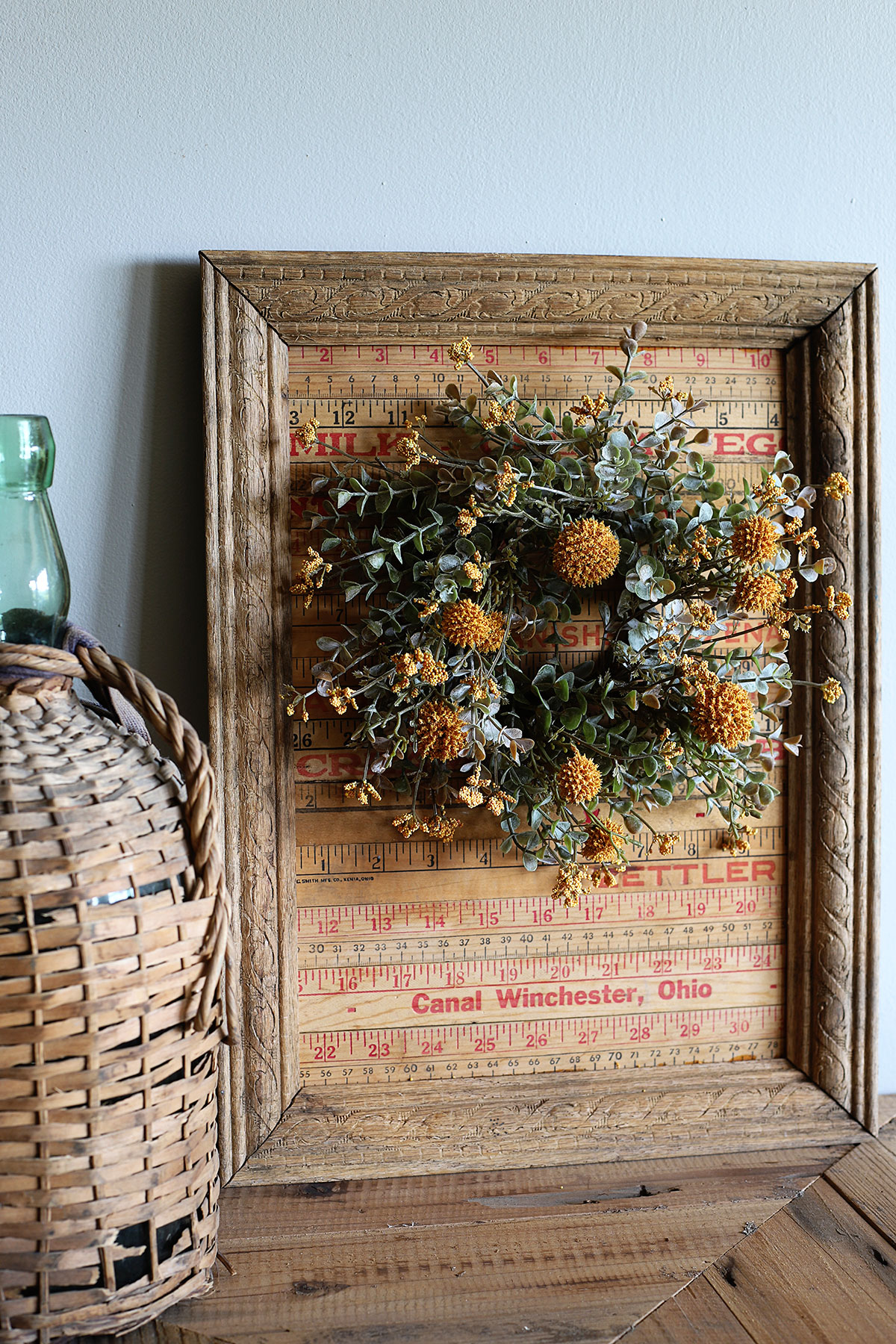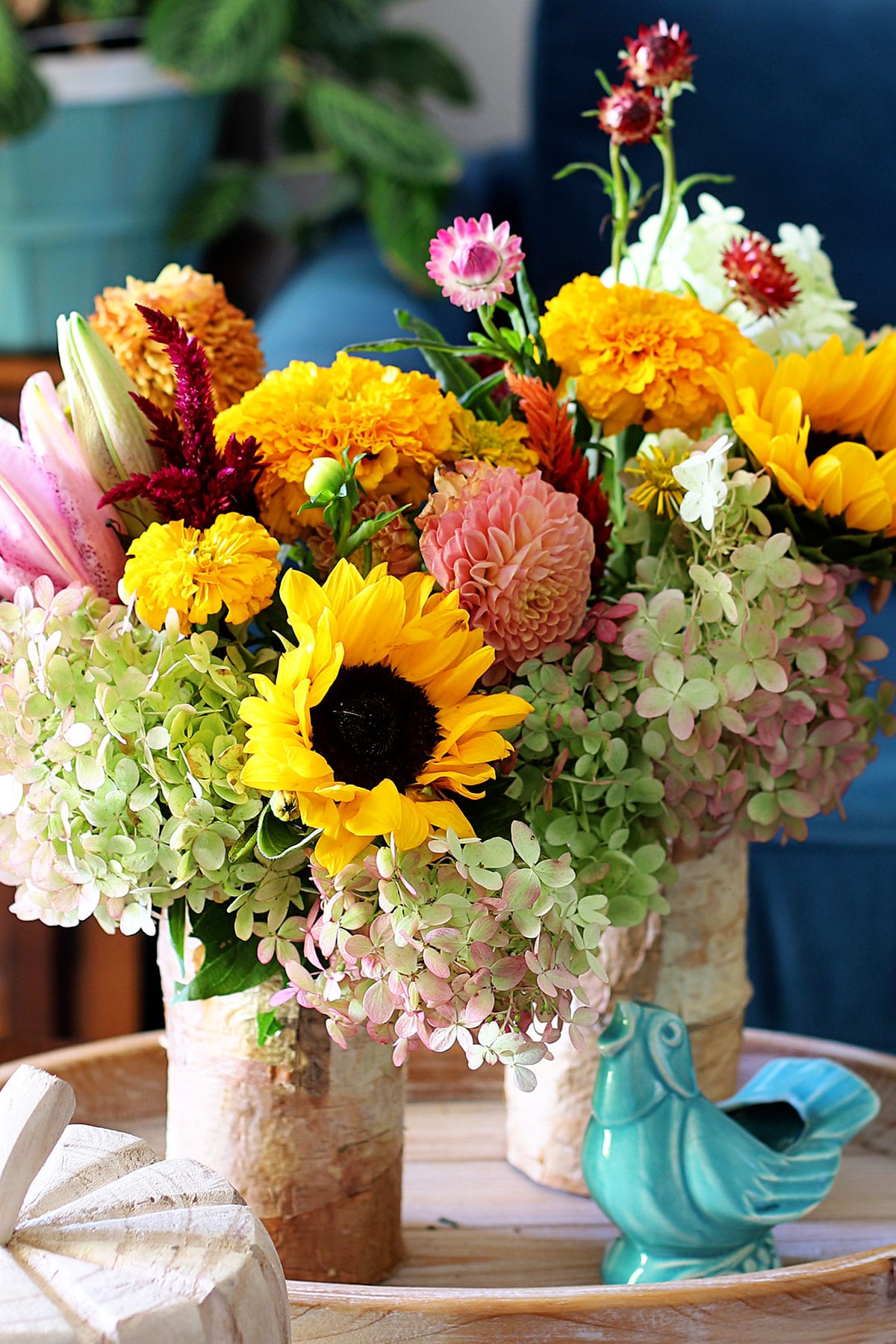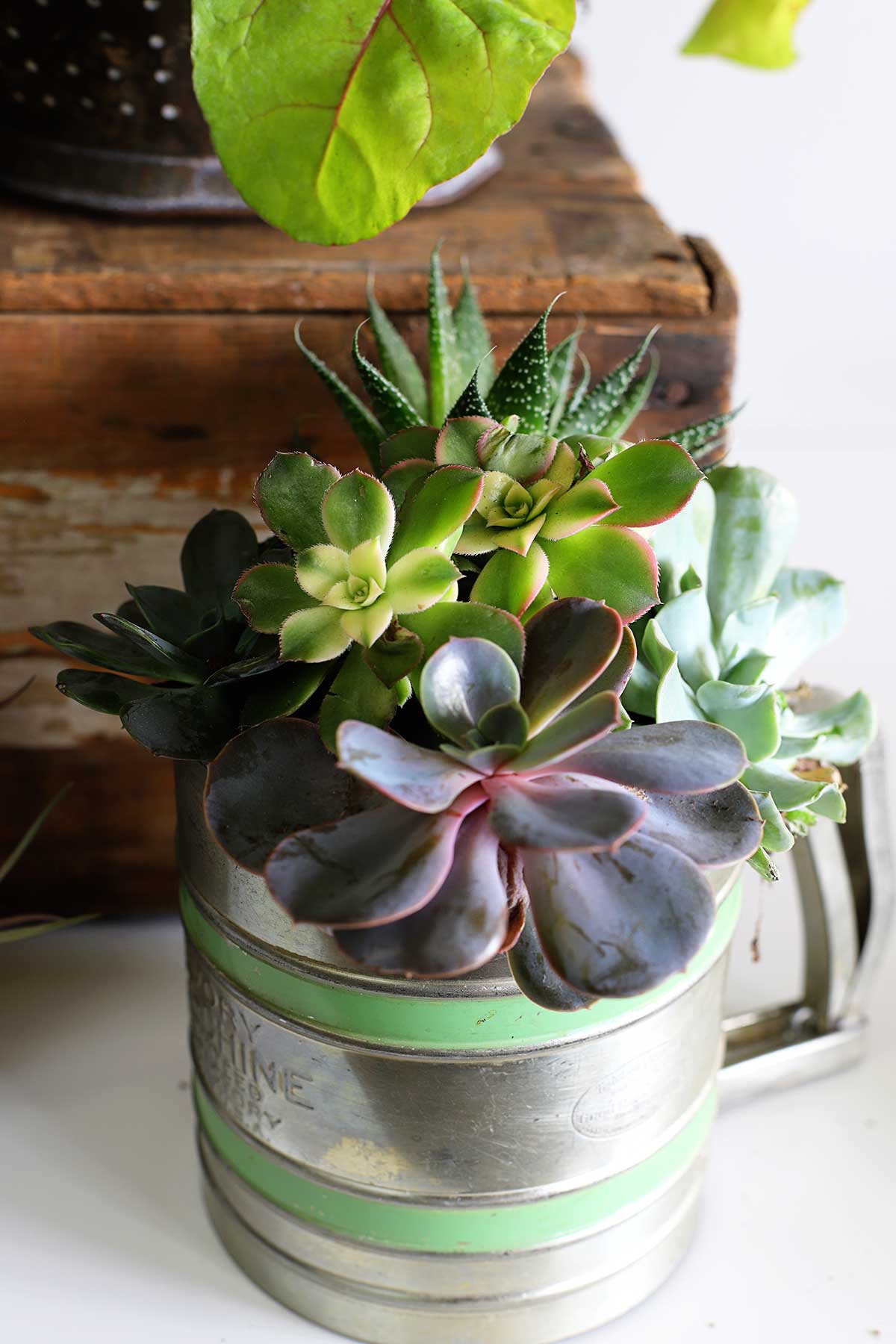 Vintage Kitchen Tools Repurposed For Gardening
My Favorite Makeovers From The Thrift Store Decor Team: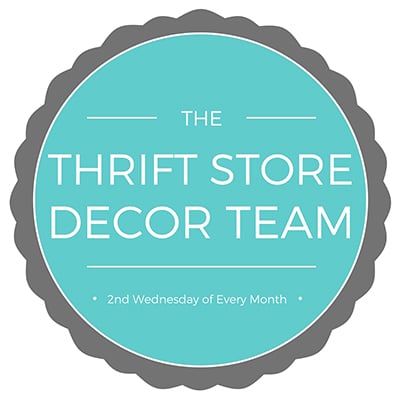 This hanging wall vase is such a cute idea. A thrift store cutting board was the starting point for Kathy at Petticoat Junktion's upcycle.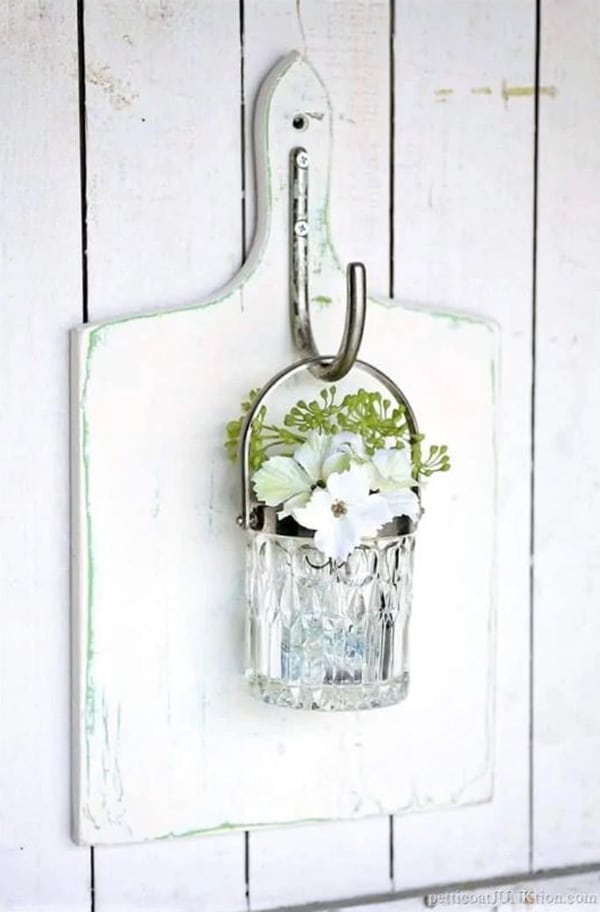 Sarah at Sadie Seasongoods has a thing for flannel.
Let's be honest, don't we all?
I love how she upcycled this vintage canteen and how perfectly it goes with her vintage thermoses.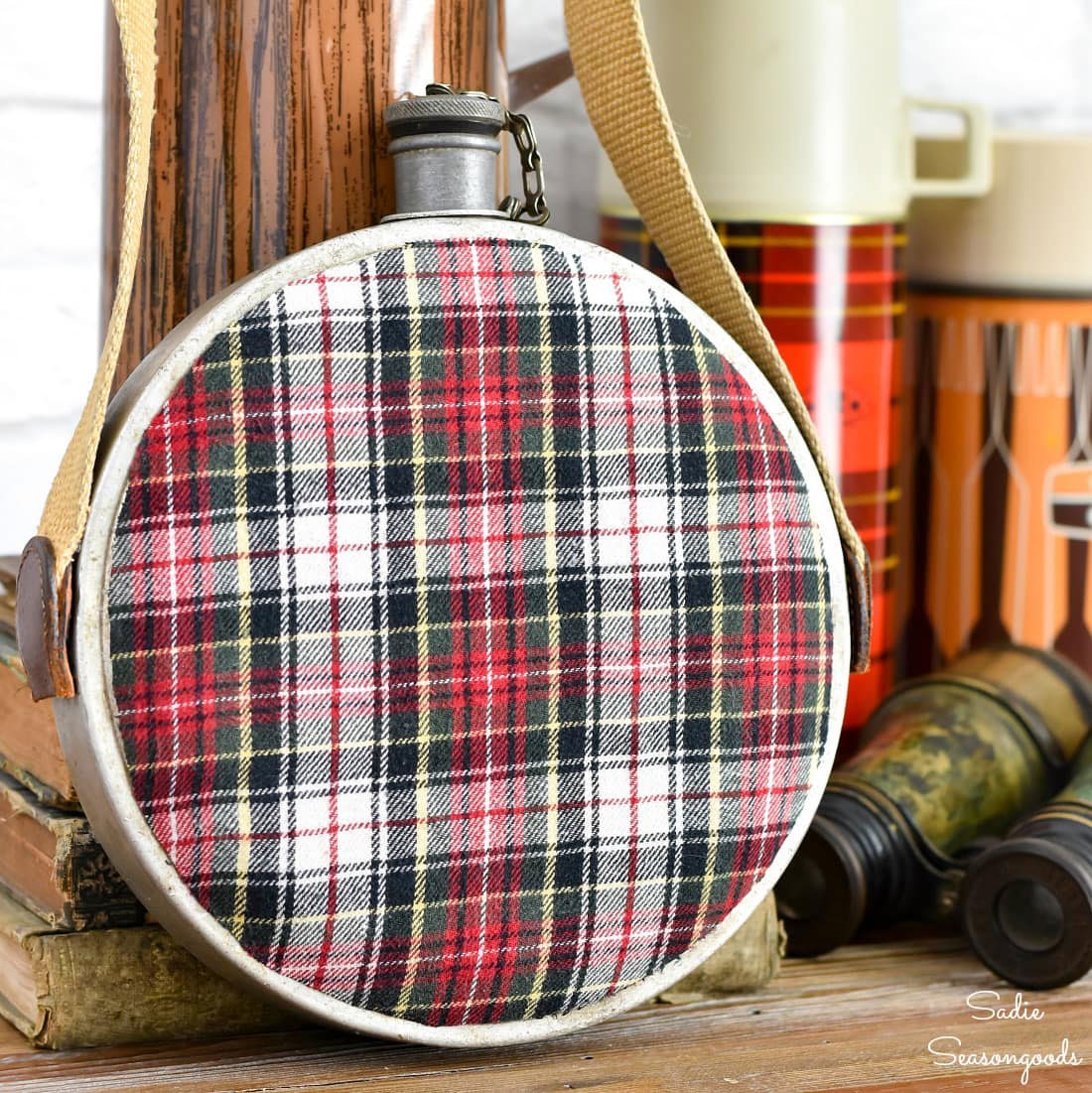 Have I mentioned that she has a book coming out soon? It's called Crafting With Flannel: A Beginner's Guide To Making Gifts, Accessories And Home Decor and comes out early February.
Christy at Our Southern Home found a BRIGHT RED (like really, really in-your-face red) kitchen utensil holder at the thrift store and gave it a quick and easy farmhouse makeover!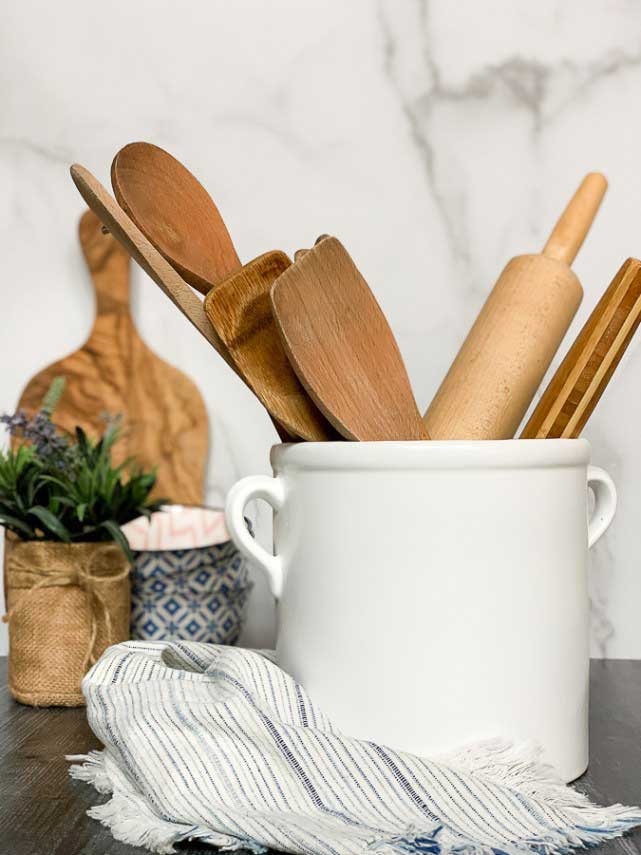 Speaking of farmhouse decor, Maryann at Domestically Speaking made this Farmhouse Craft Organizer this year!
I've been cleaning out my crafting stash the last few weeks, so I could definitely use one of these!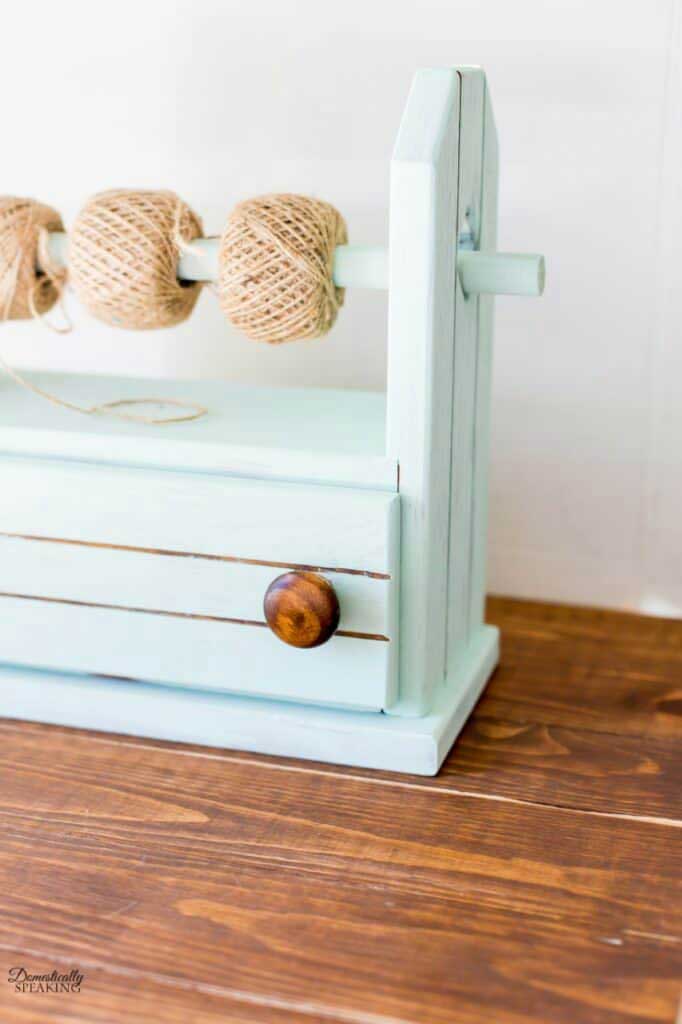 I love this dresser makeover from Gail at My Repurposed Life because I have this dresser's long lost sister in my craft room.
Mine has watermarks on it, a few pieces of veneer missing and a funky smell I can't get rid of. But since I just use it to hold craft supplies, I just live with it as is.
But Gail, on the other hand, made hers into something amazing!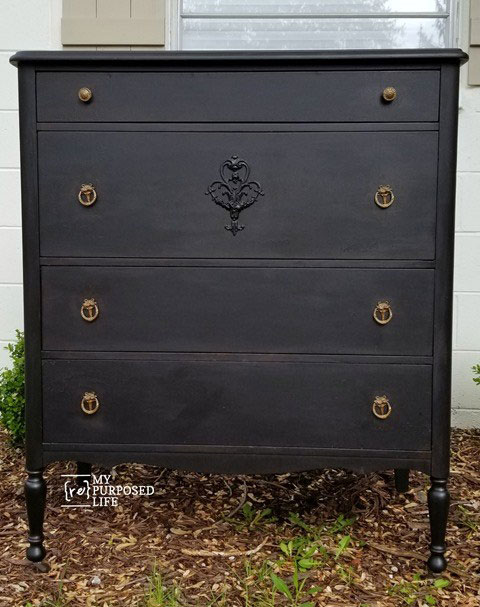 Kristin at My Uncommon Slice Of Suburbia shows us how to achieve that oh so trendy raw wood look.
Love the contrast between the raw wood top and dark moody base of the table!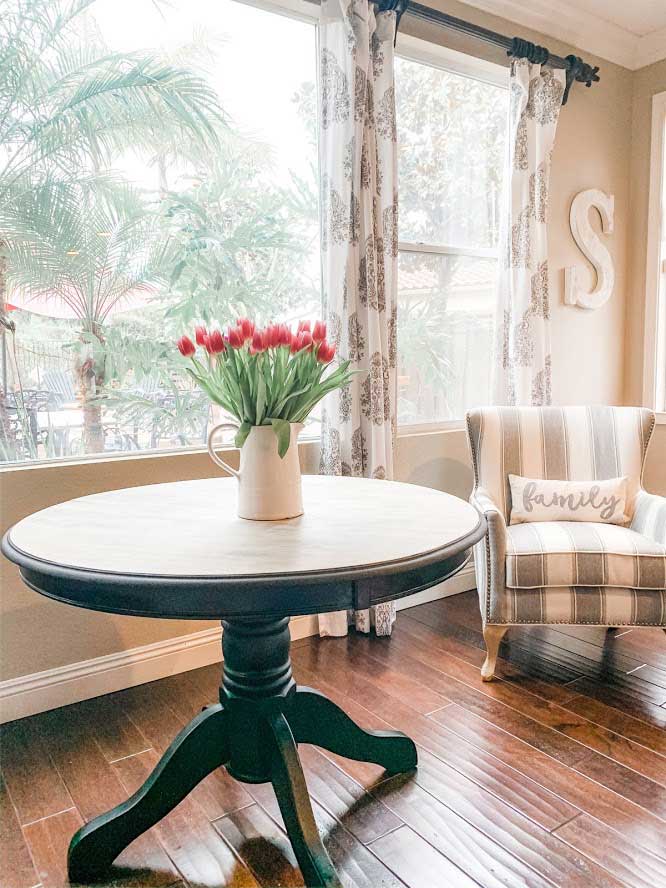 How To Create A Natural Raw Wood Look
And since I know you have some Christmas gift wrapping to do, let's get on to the rest of this year's projects!
100 Best Repurposing Projects
You are invited to the Inlinkz link party!
3 Common Items Found At Thrift Stores That Are Easy To Upcycle
People ask me all the time what to look for at thrift stores that are easy to upcycle and readily available at just about any thrift store on any day in any part of the country.
Because honestly, there are tons of stuff to upcycle on any given day at a thrift store. But if it's an extremely unique item found at my local store that you would never in a million years find at your local store, then it doesn't do you a lot of good.
So these are 3 of my favorite items to upcycle from thrift stores and I've linked to some tutorials on how I've made them over:
Wooden Bowls (those 1950's wooden salad bowl sets and serving pieces)
Bleaching Wooden Bowls For A Modern Farmhouse Look
Vintage Wooden Bowl Update For The Holidays
Thrift Store Wooden Salad Bowl Repurpose
Bowling Balls (yes, they make fun outdoor art pieces)
How To Make A Penny Bowling Ball
Mosaic Bowling Ball Yard Art
Kitchen Gadgets And Tools (so much of this stuff floods thrift stores)
Vintage Kitchen Tools Repurposed For The Garden
Upcycled Christmas Decor Wall Hanging
Repurposed Nautical Farmhouse Planter
How To Make Silverware Wind Chimes
DIY Birdbath Thrift Store Edition
How To Cross Stitch A Metal Strainer
DIY Coffee Pot Terrarium