Beeswax food wrap and bowl covers are a simple eco-friendly alternative to plastic wrap. Learn how to make your own DIY beeswax wrap with this EASY tutorial.
I have a thing for bowls. Pyrex bowls, stoneware bowls, McCoy Pottery bowls.
And it's not all about vintage bowls, just about anything able to hold potato salad is my BFF.
But it's a shame to just throw plastic wrap on these bowls when I put them in the fridge or on my picnic table. It seems disrespectful and just plain wrong!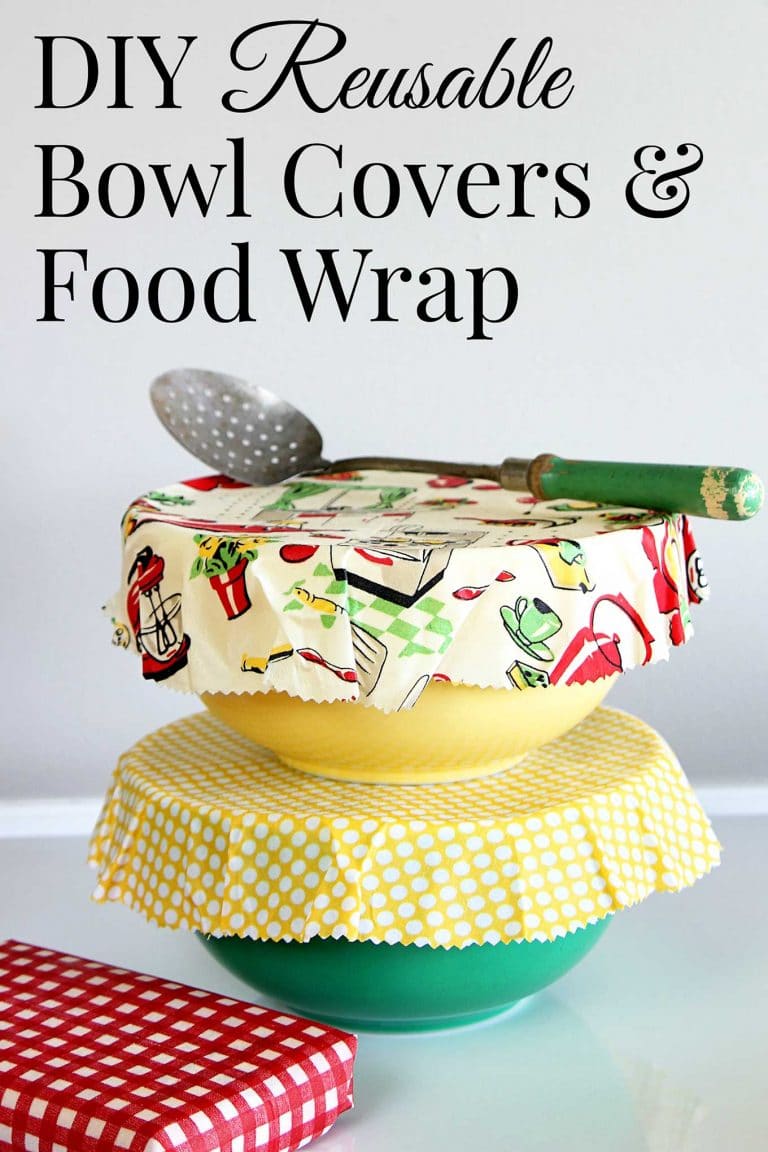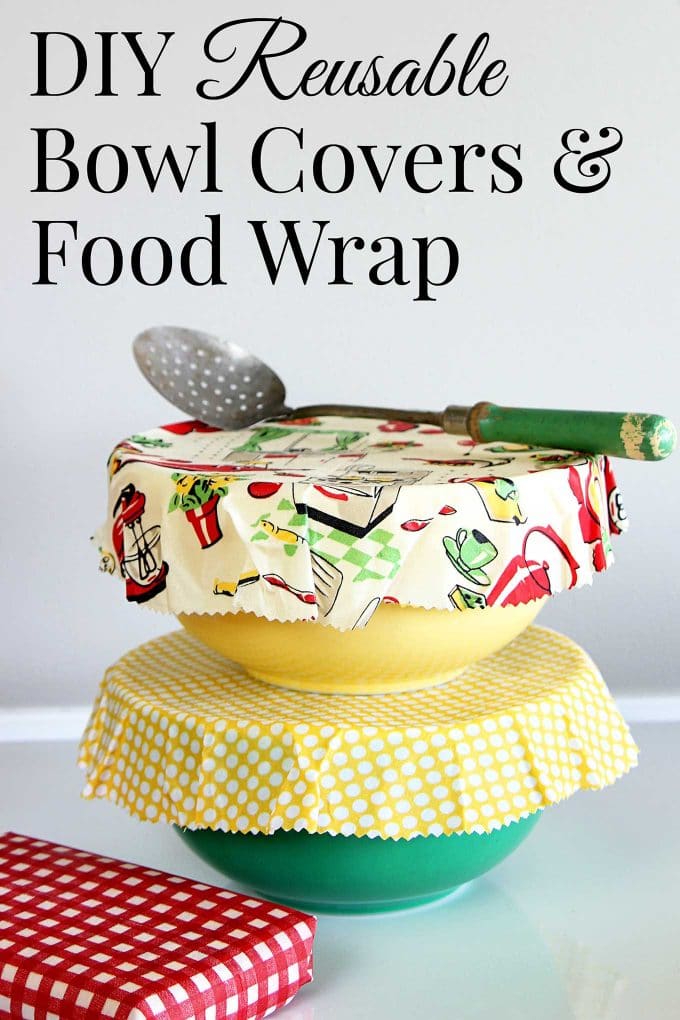 So I decided to make some cute DIY reusable bowl covers. And some beeswax food wrap to boot.
Now when I started out I thought maybe this would be one of those projects that was going to look cute, but be way too much trouble to actually make very often.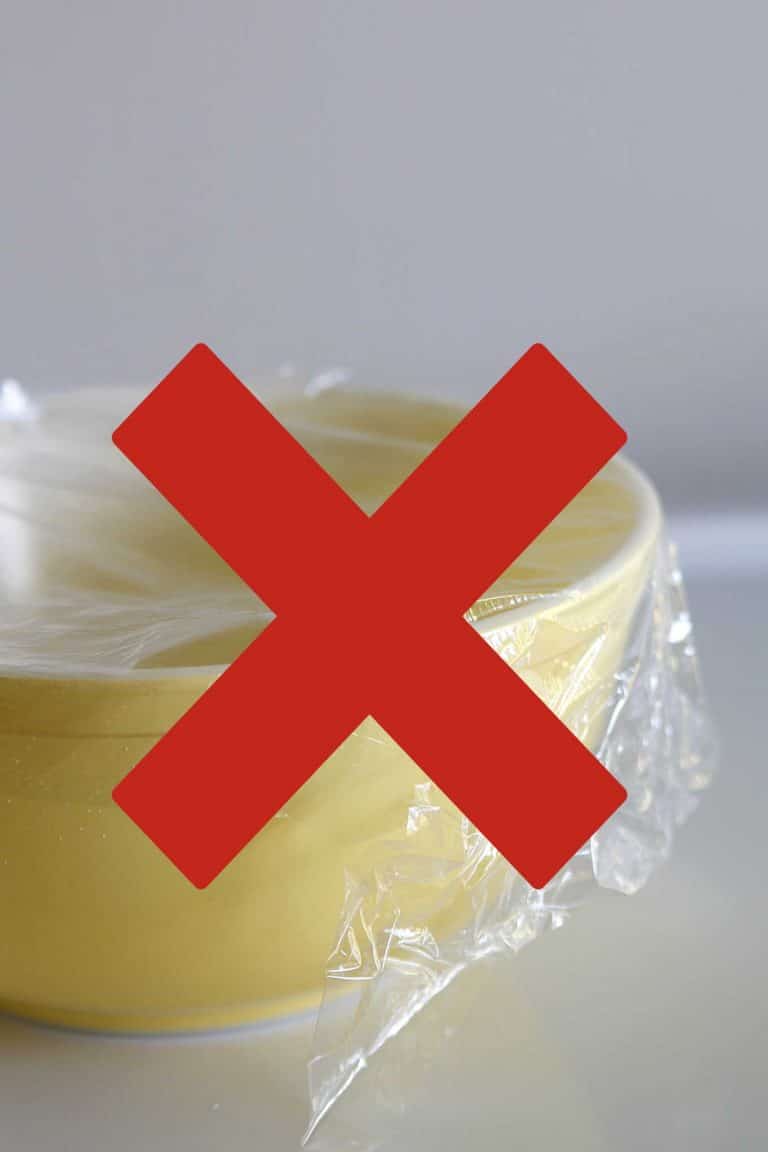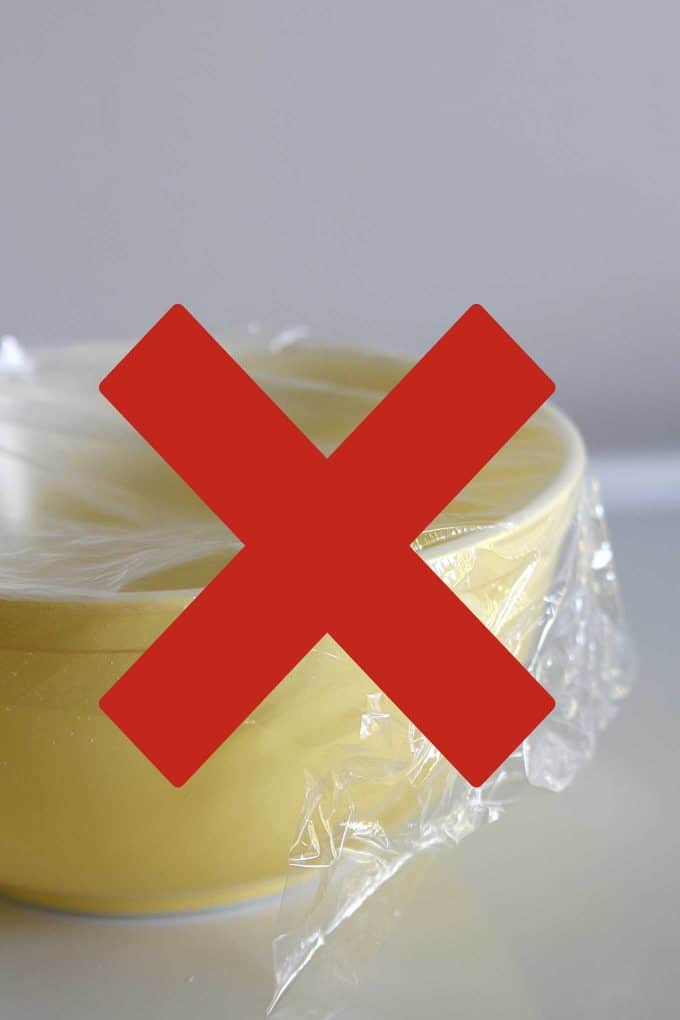 On the contrary!!! It's just about the quickest, easiest project you can do.
Plus, since it's made with beeswax, you're supporting the local bees. Go Bees!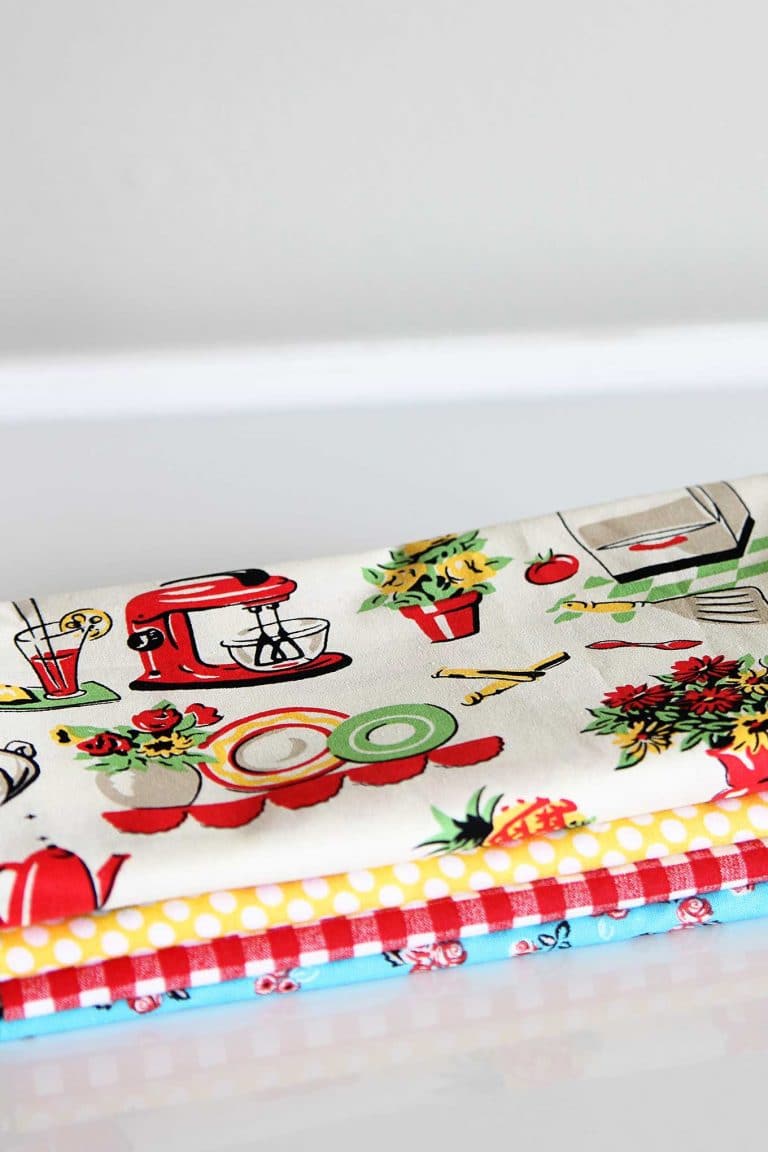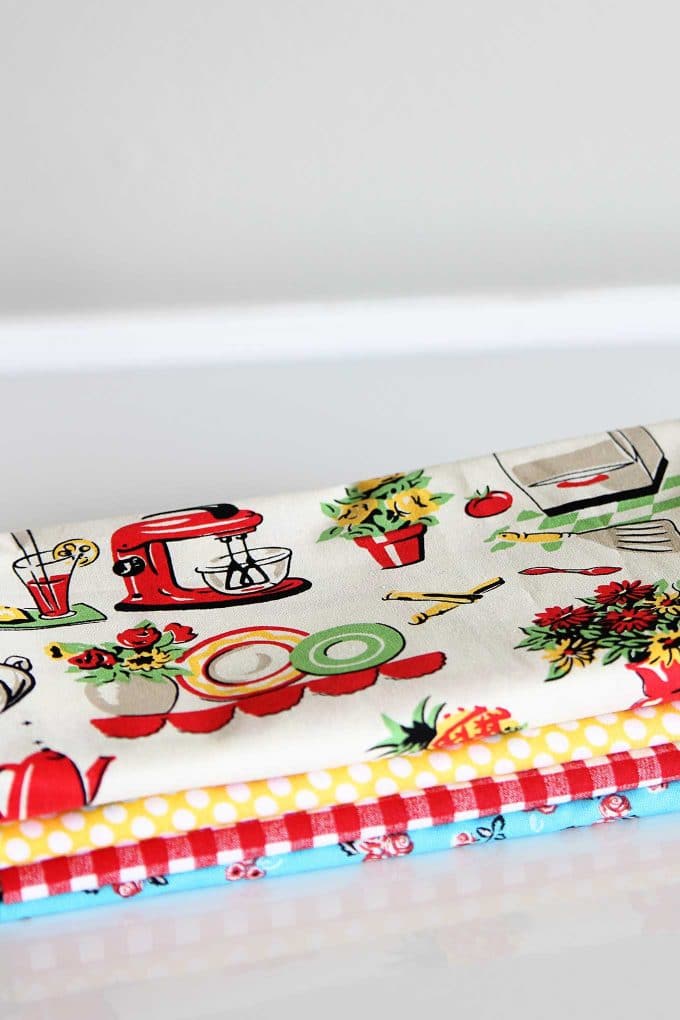 I've channeled my inner Steven Spielberg and created a Youtube video for you on my bowl covers, tentatively titled E.T. The Extra-terrestrial Loves A Pretty Bowl Too:
If you prefer, you can watch an
ad-free version of this tutorial on my YouTube Channel HERE
.
Now onto the tutorial!
DIY Beeswax Food Wrap And Bowl Covers
Supplies:
Fabric
Beeswax -block or pastilles (pellets)
Pinking Shears
Baking Sheet covered in aluminum foil
Paintbrush (fresh and never before used, which you will be using ONLY for this project - please don't pull out a nasty one from the garage with paint flakes all over it)
Oven
Tongs - optional (I didn't find them necessary, but you may)
Plate - to use as template for bowl covers
Tape Measure - to measure for sandwich wrap
Cheese Grater - if using a block of beeswax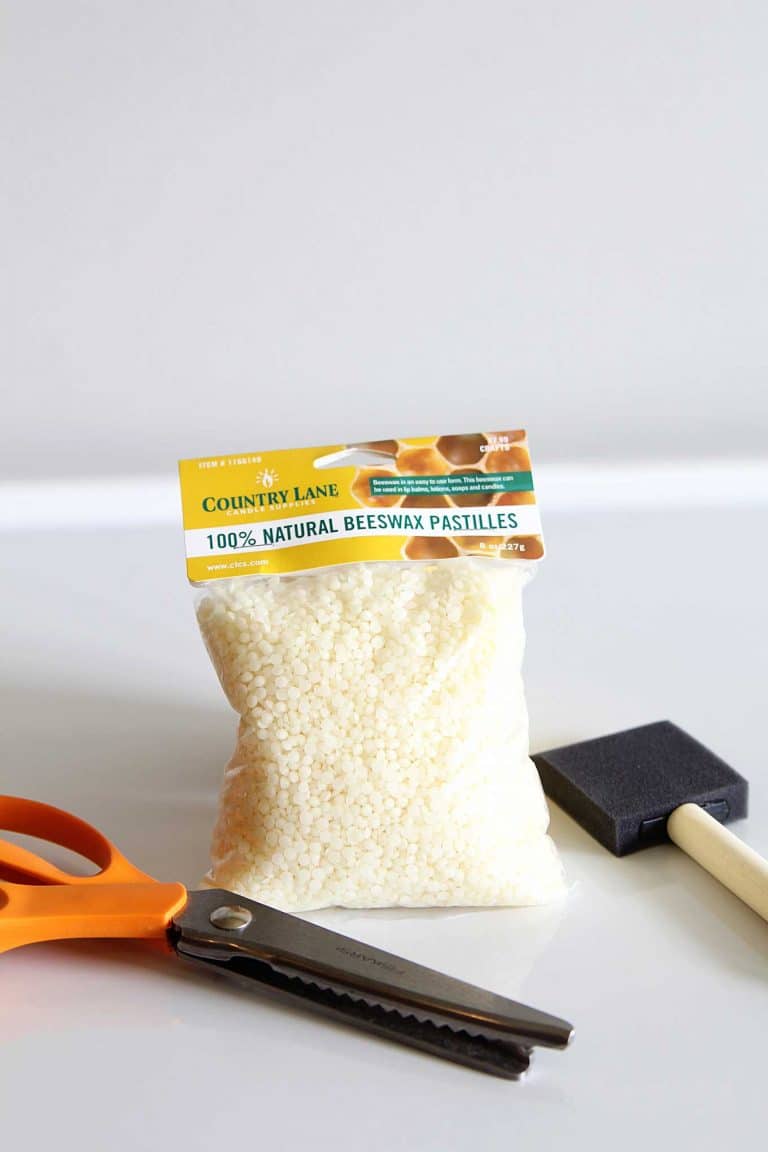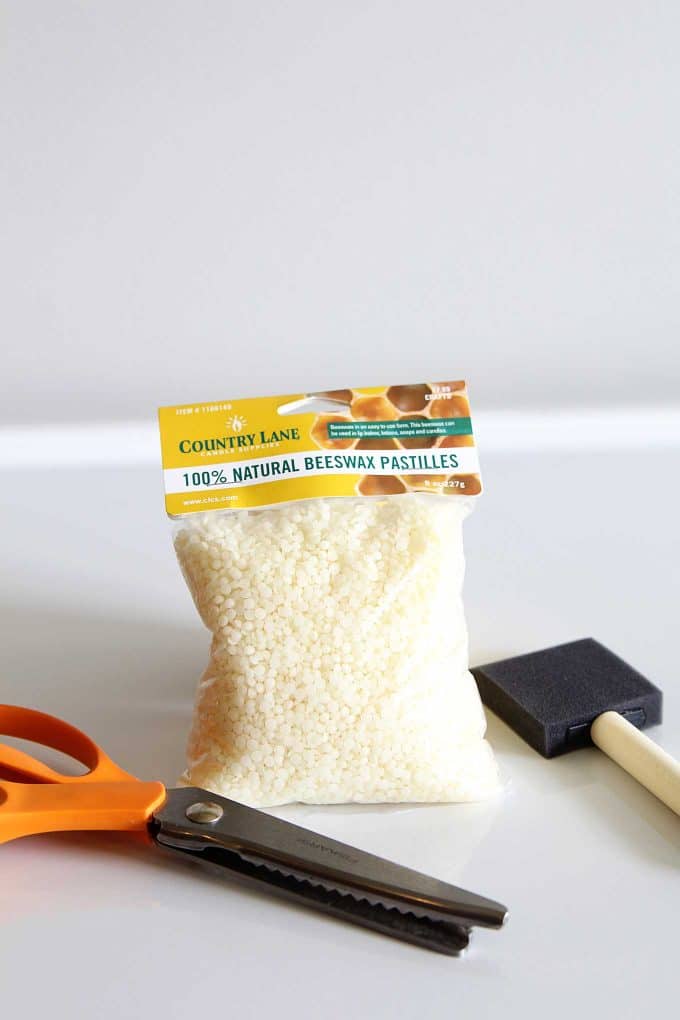 Instructions:
Preheat oven to 200 degrees.
Cover your baking sheet in aluminum foil.
Cut out your fabric in the desired shape. I used a large plate as a template for my bowl covers and a tape measure for cutting out the sandwich covers (12x12).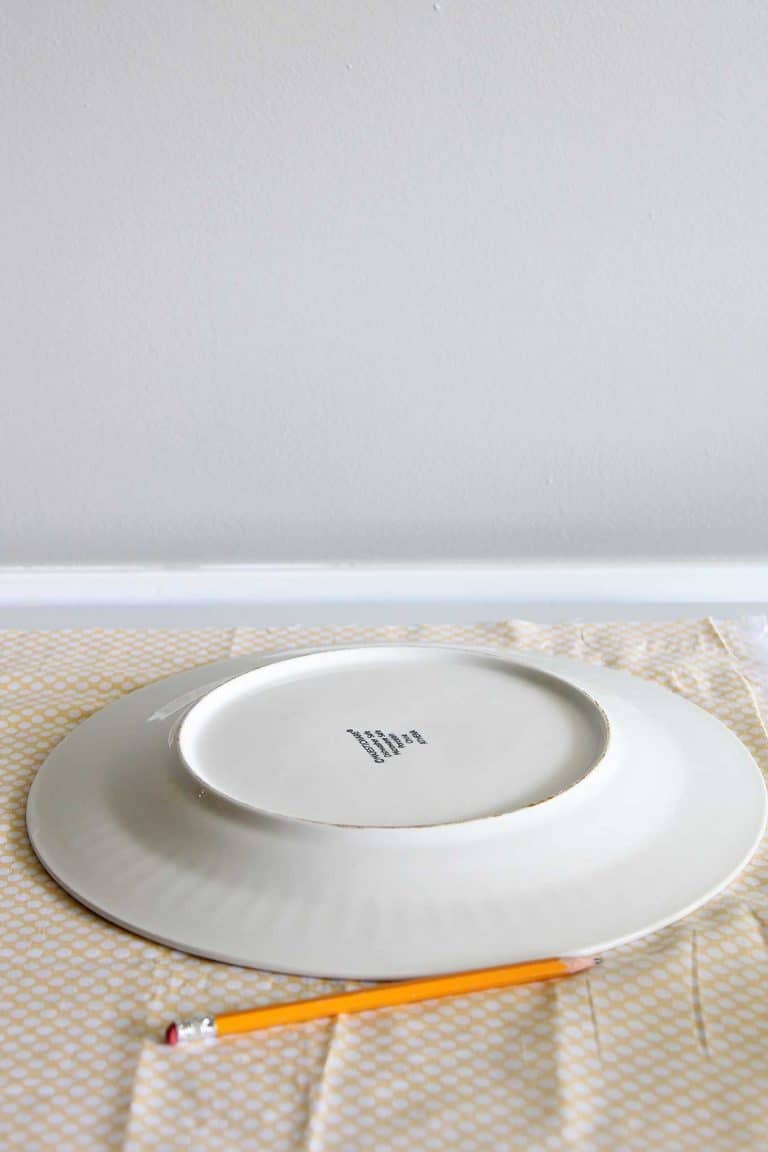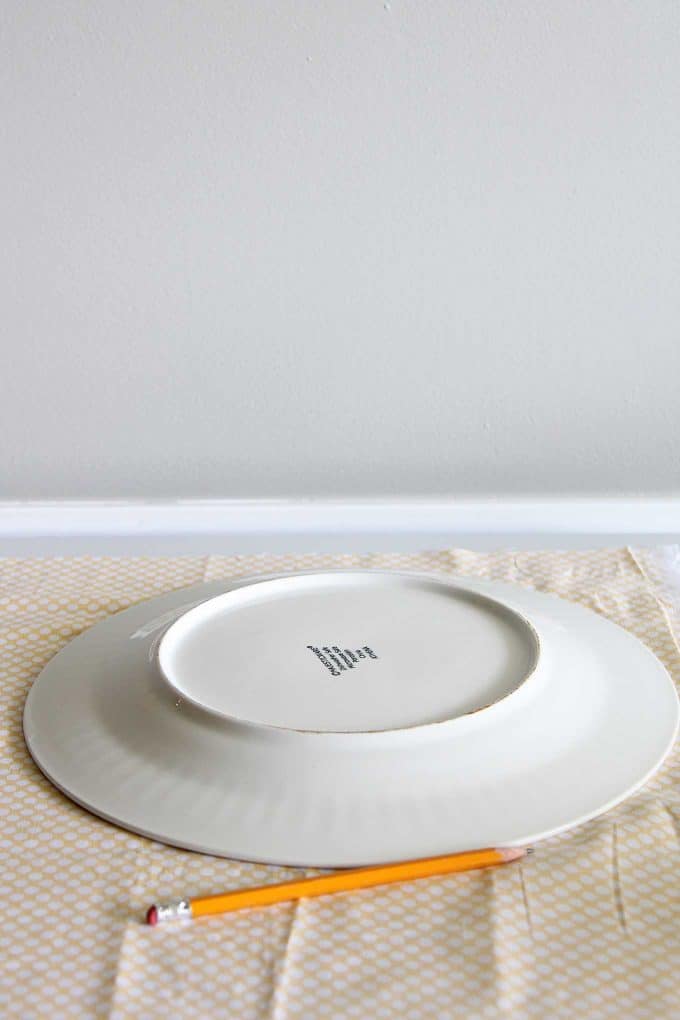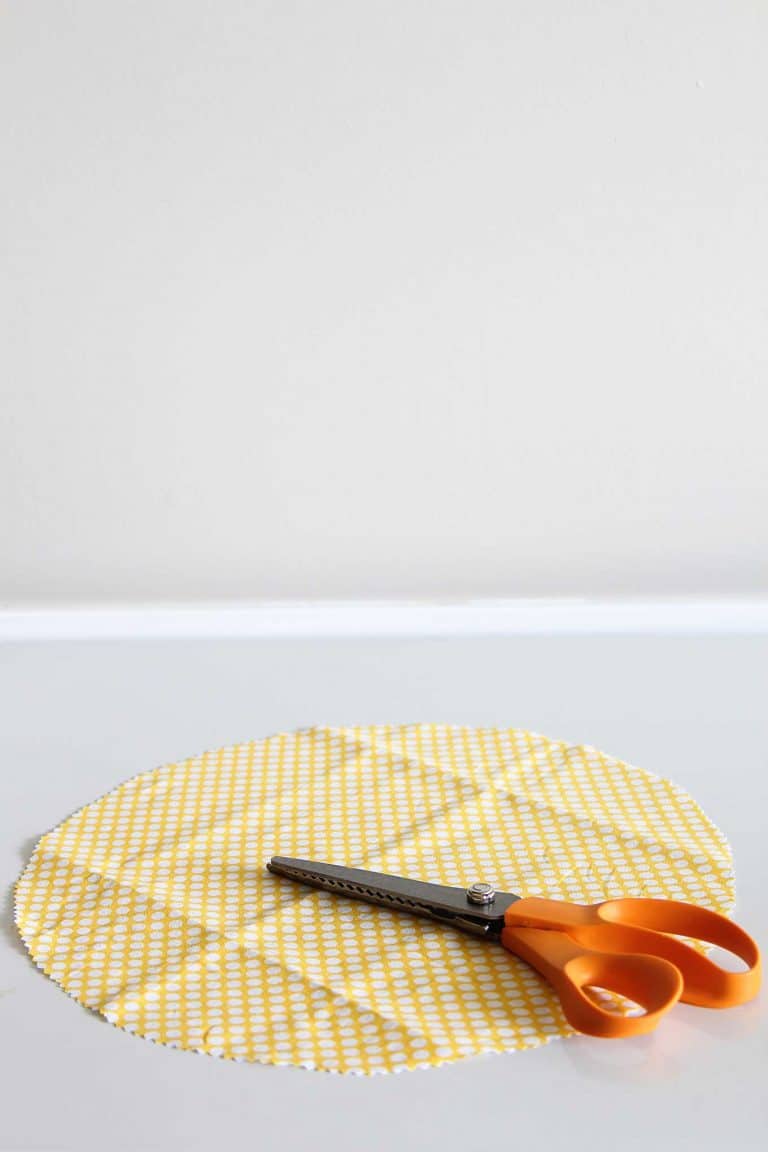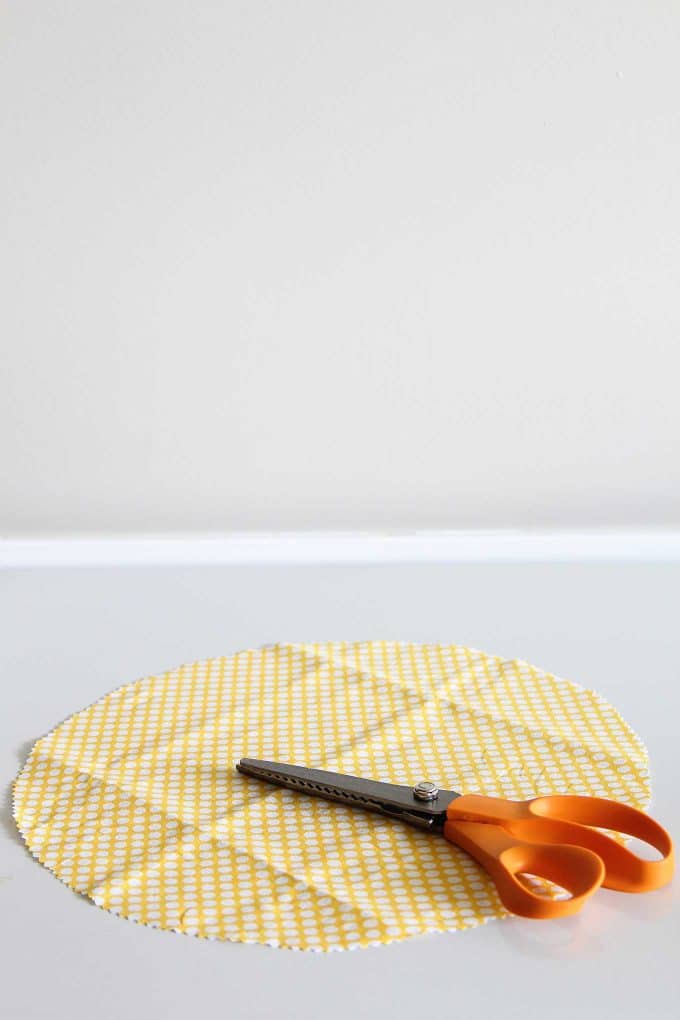 Lay fabric onto the baking sheet and sprinkle beeswax lightly over the fabric.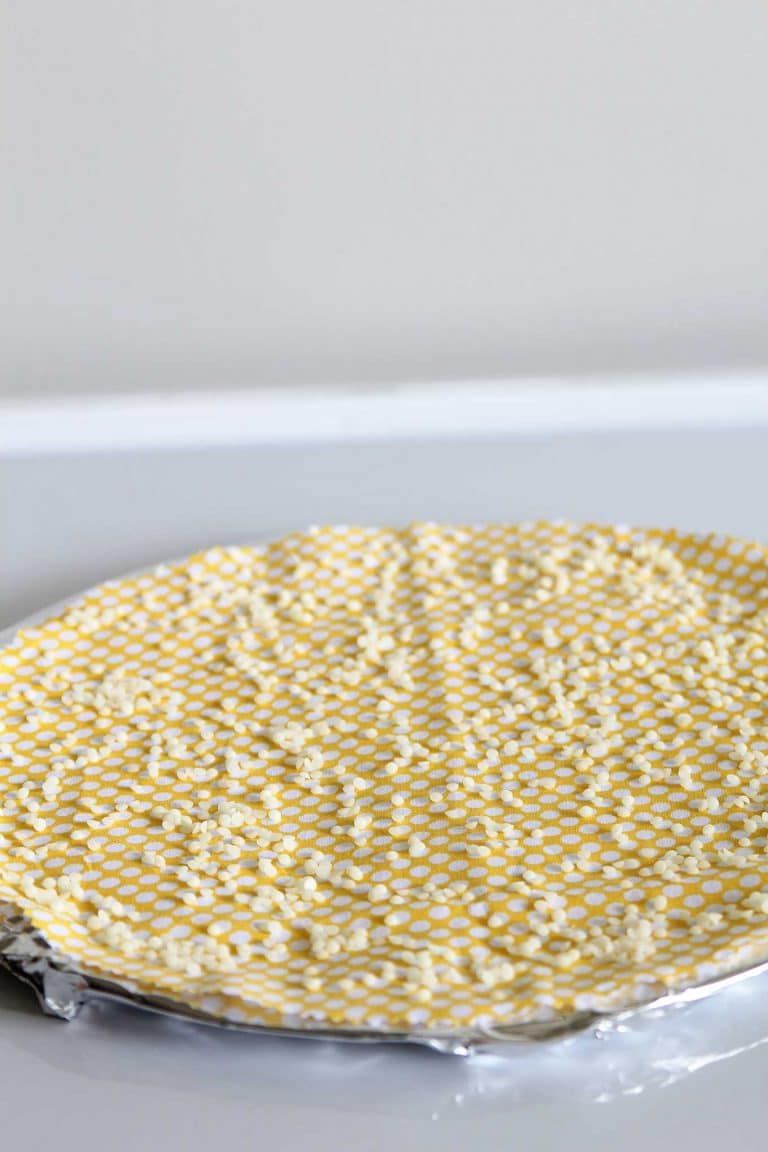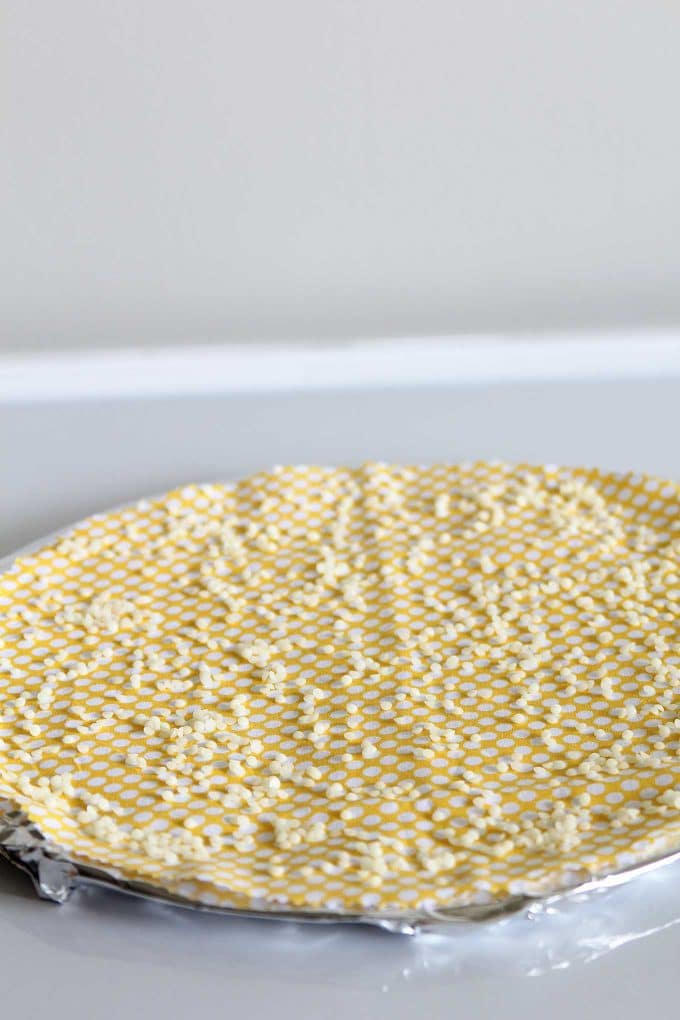 Place baking sheet in the oven for 4-5 minutes.
Check to see if the beeswax had melted sufficiently. If there are any un-coated areas, use a paintbrush to move the wet wax around to cover them.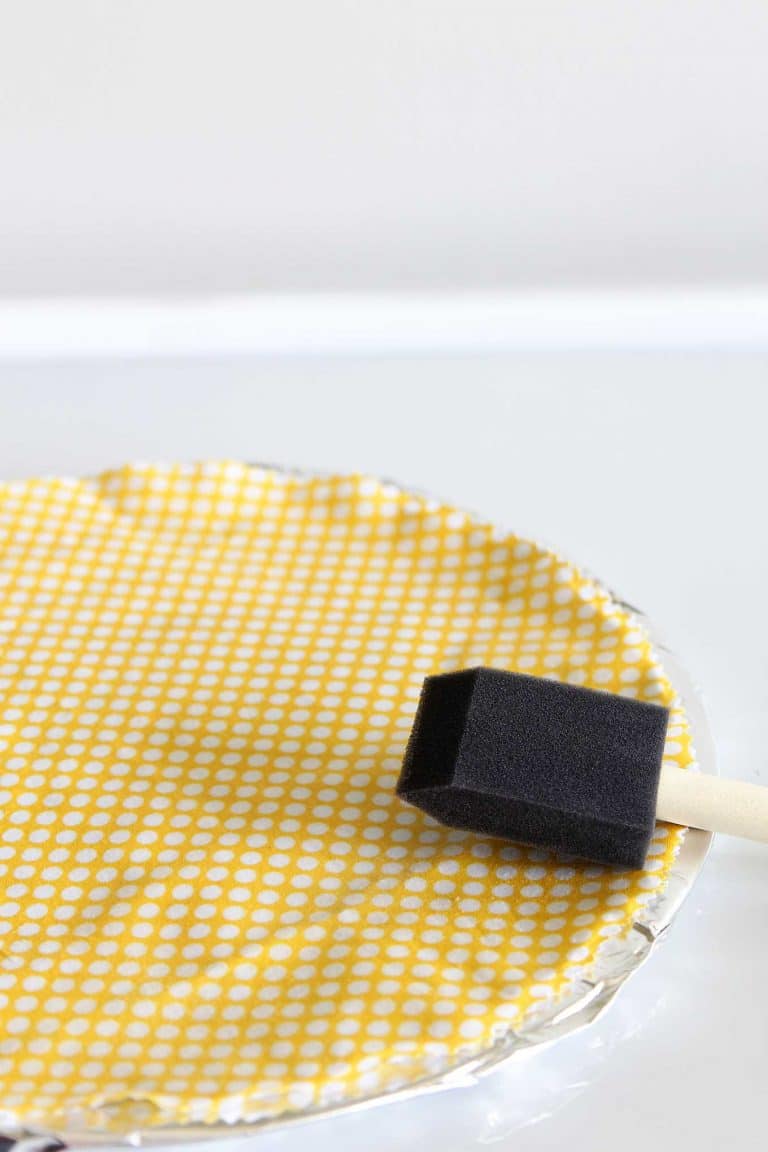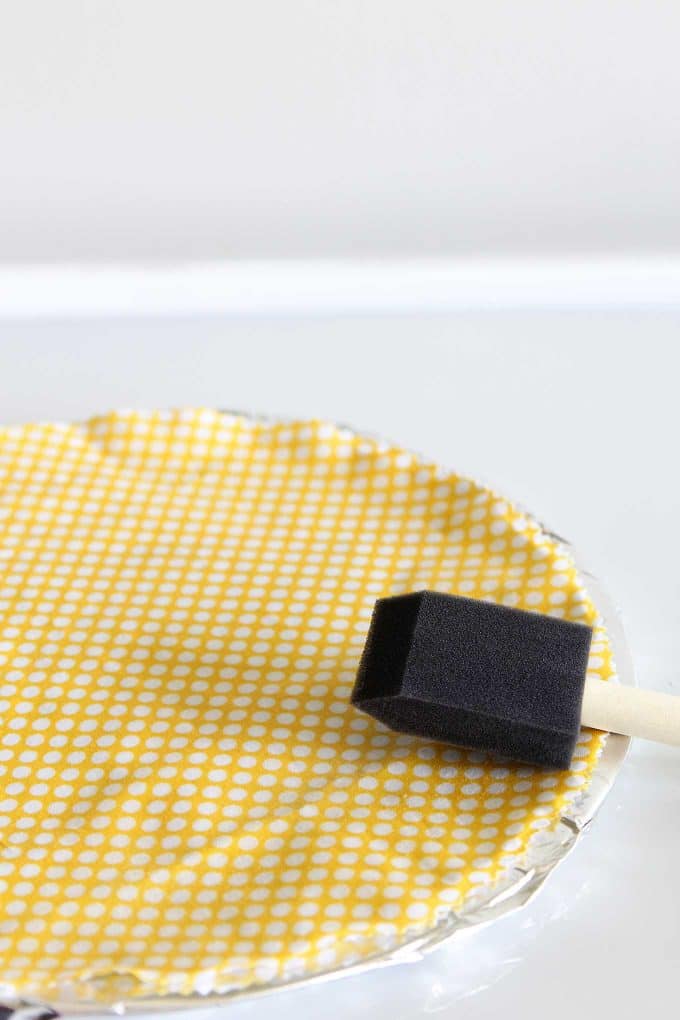 Remove the baking sheet from the oven and use tongs to grab the fabric (like I said above, I didn't use tongs and my fingers are fine, but I'm just going to say to use tongs to cover my behind).
Wave the fabric around in the air to cool (just takes a minute or so) and then you can either hang them in your laundry room to firm up or lay them on a cookie cooling rack.
But really, they dry so quickly you don't have to go nuts about this part.
I went nuts on this part.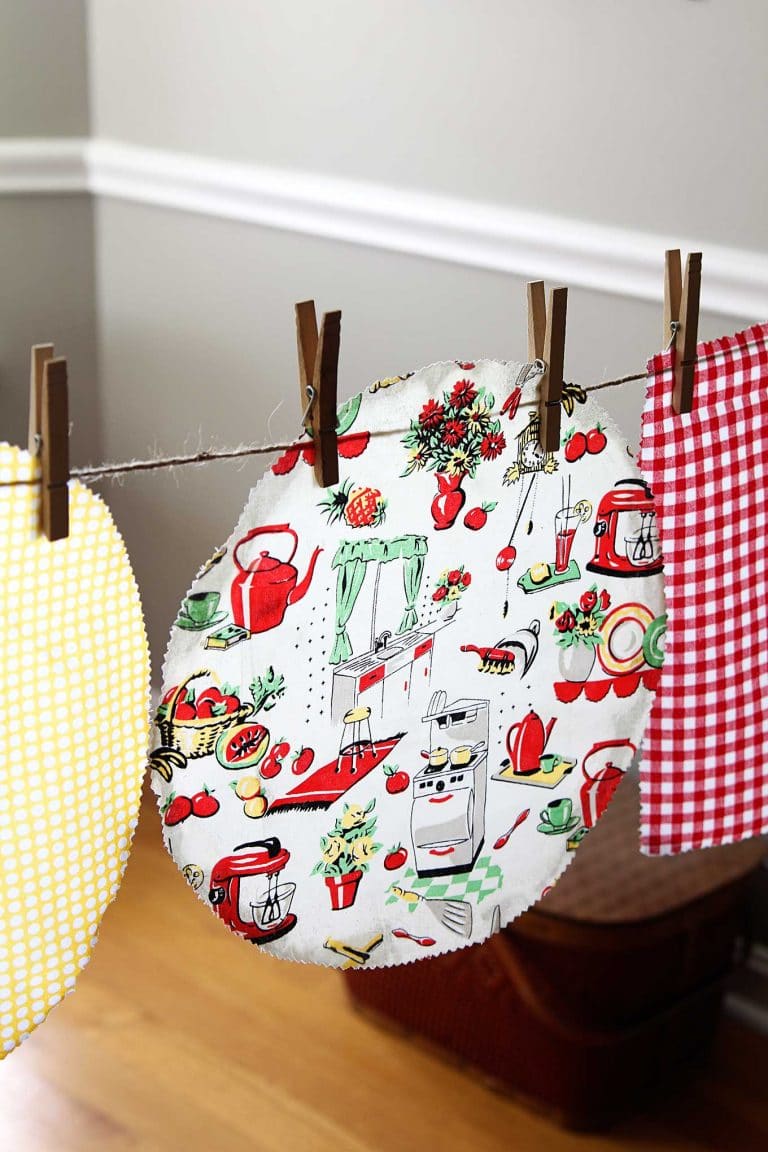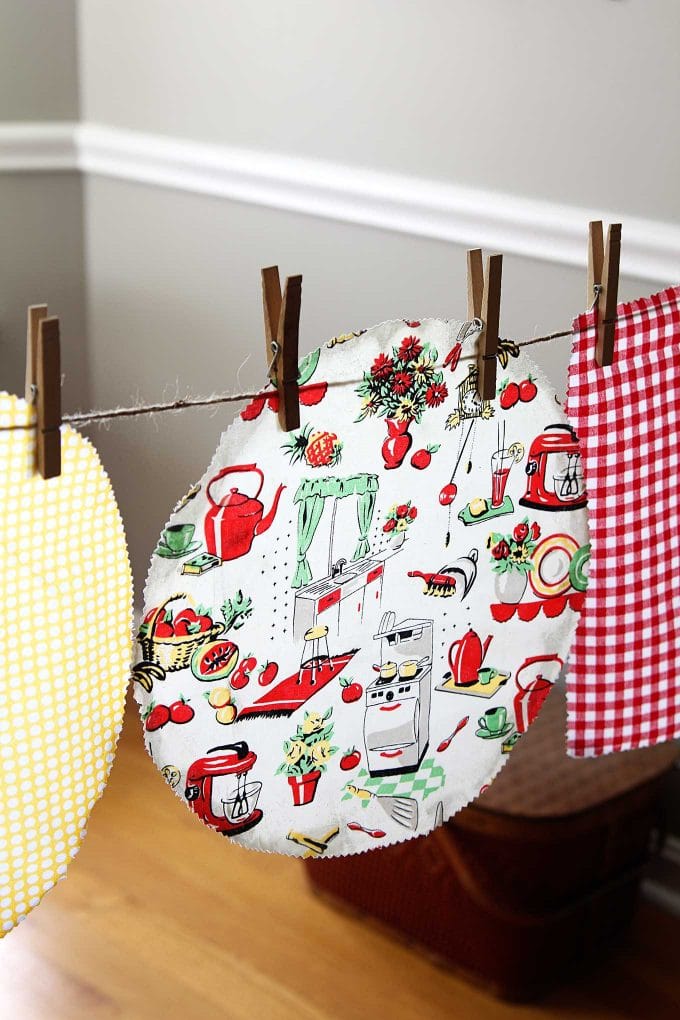 I made a little "clothesline" in my kitchen.
To use your bowl covers, place the cover over the bowl and press it down to the sides. The warmth of your hands will allow the bowl covers to mold to the bowl.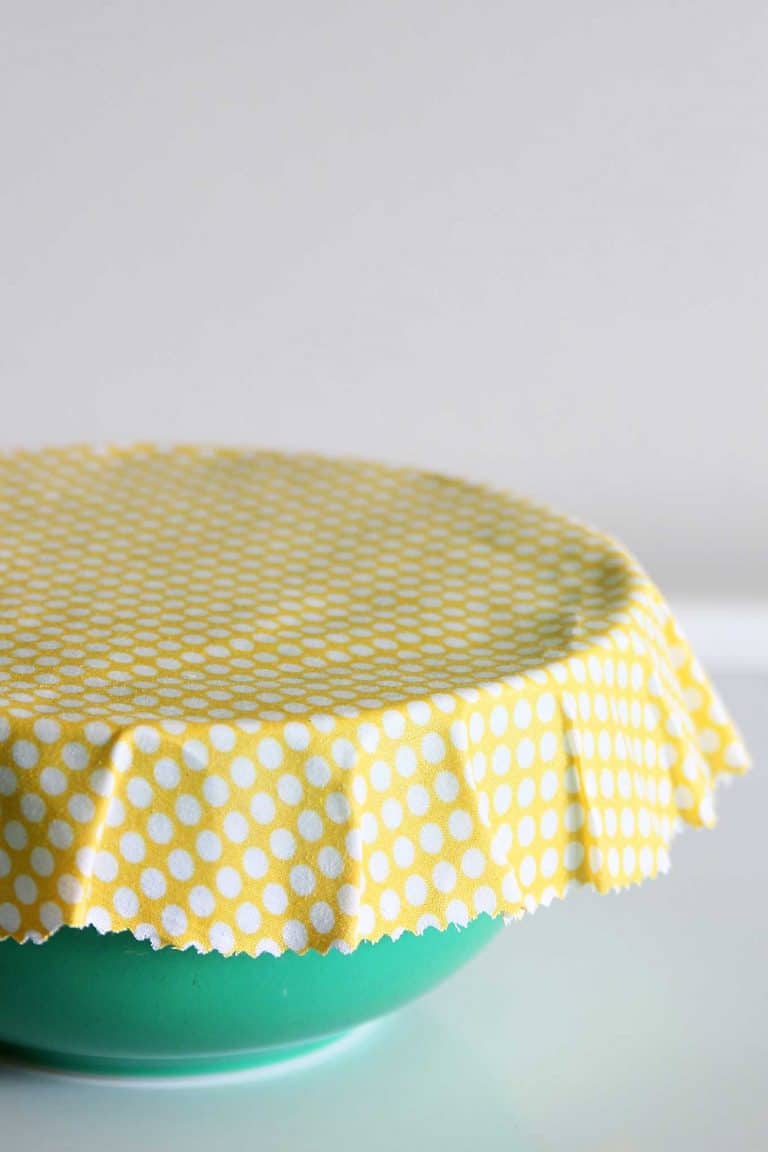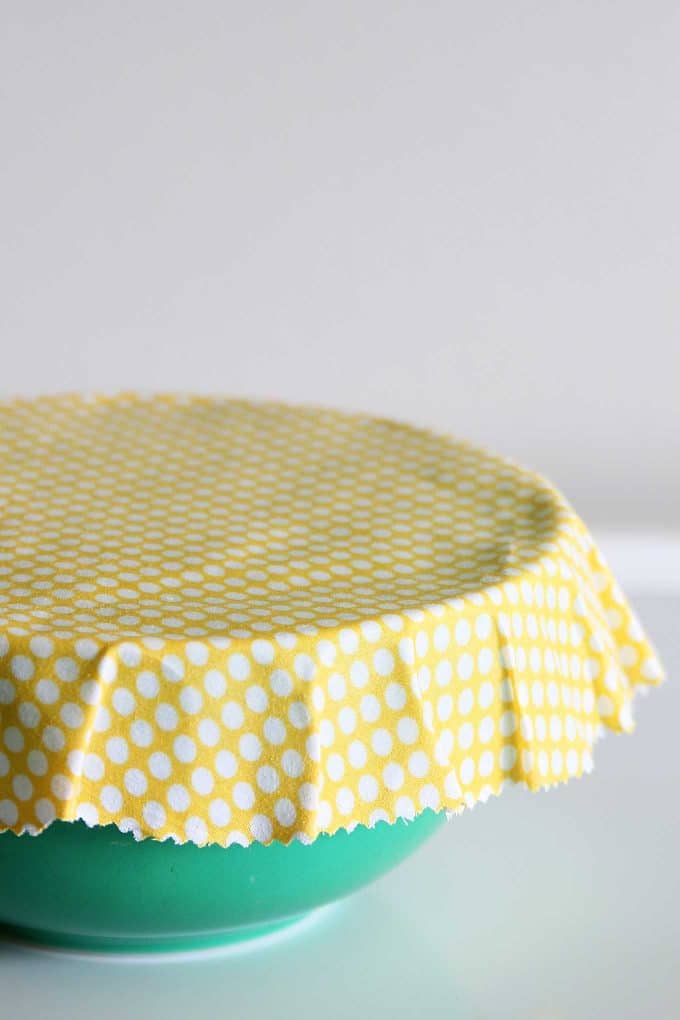 For the sandwich wraps, I just wrapped them like I would a Christmas present and used the warmth of my hands to mold it into shape.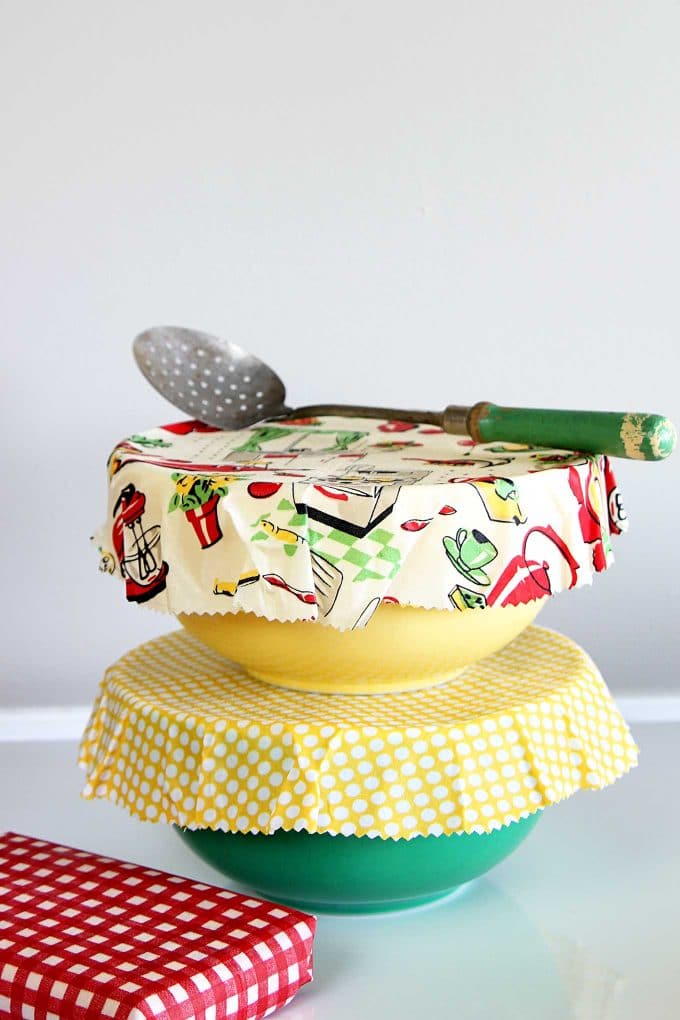 CONFESSION TIME: I didn't have any bread or cheese blocks in the house, so that's actually a pocket-sized thesaurus wrapped up in there. I won't tell, if you don't.
So now that you know how quick and easy these DIY bowl covers and food wrap are, go pretty up your refrigerator!
FAQ:
How do I wash my super cute new bowl covers and food wrap? They can be washed in cool water with dish soap and allowed to air dry. No hot water and no dishwashers, because beeswax tends to melt (remember the stove?).
Can I wrap my favorite bologna up in this wrap? Nope. They are not recommended for wrapping meats, because you can't use hot water to clean them sufficiently for possible meat bacteria. And really, do you know what they make bologna out of?
Will these last 20 years? Not really, but they can last up to 1 year. At that point you can either re-coat them or make new ones. Fabric styles will change in 20 years anyhow and who wants to be wrapping your food in out-of-style fabric choices anyhow.
Speaking of fabric, is there a certain type of fabric recommended for making these? I found that using a tightly woven, thin fabric works great! Thick fabric isn't bendable enough and a loose woven fabric (cheesecloth, etc) will allow the beeswax to flake off easily. I bought my fabric in the inexpensive quilt fabric section at my local fabric/craft store.
How do I store these when not in use? I wrap mine around an old aluminum foil cardboard tube for storage. So not only are you saving the environment, you're saving the environment.
Where can I buy that rad retro kitchen fabric? Well, go back to the 90's when rad was a word and then pop over to Hobby Lobby for the fabric along with the beeswax pastilles.
Can I make bee-free vegan version? Yes, you can substitute candelilla wax for the beeswax.
Check out the web story version of this article HERE.
Other Post You May Enjoy:
Homemade Squirrel Repellent Recipe