Sometimes you need a simple, quick and easy craft. Something that takes 5-10 minutes to complete.
So you can get in. Get out. And get on with your life.
Enter my DIY seed packet refrigerator magnets.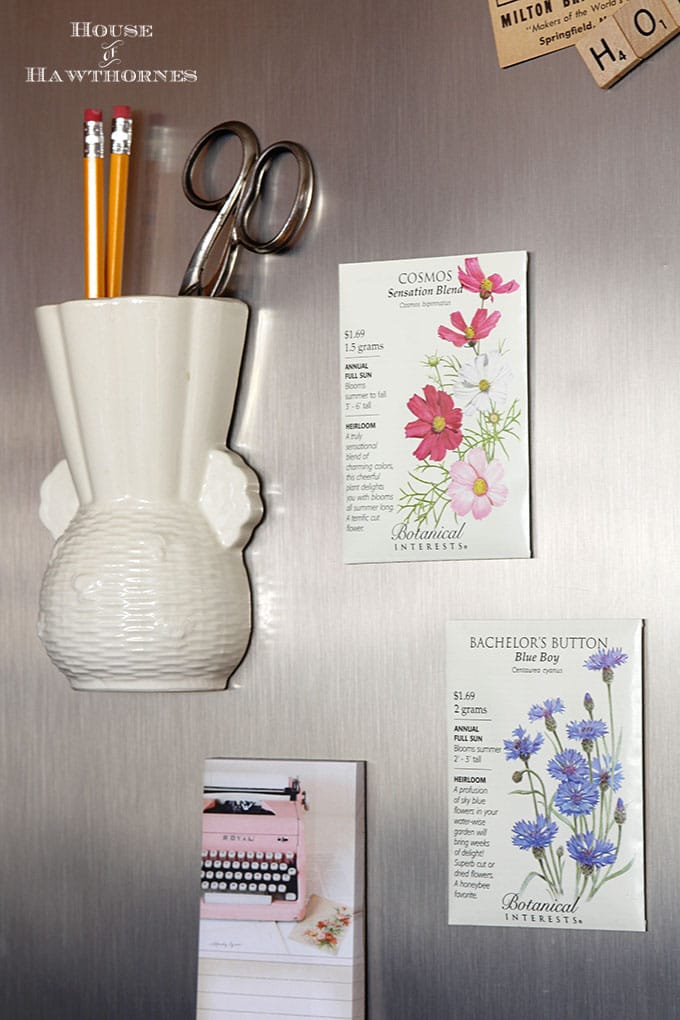 I dare you to find something easier than this!
5 Minute Craft - DIY Seed Packet Refrigerator Magnets
Step 1 - Find some pretty seed packets at the local store.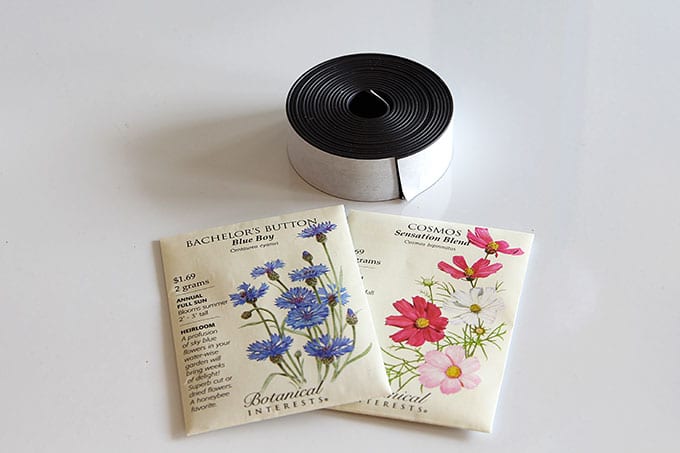 Step 2 - Cut off a piece of self-stick magnetic tape and stick to the back of the seed packet.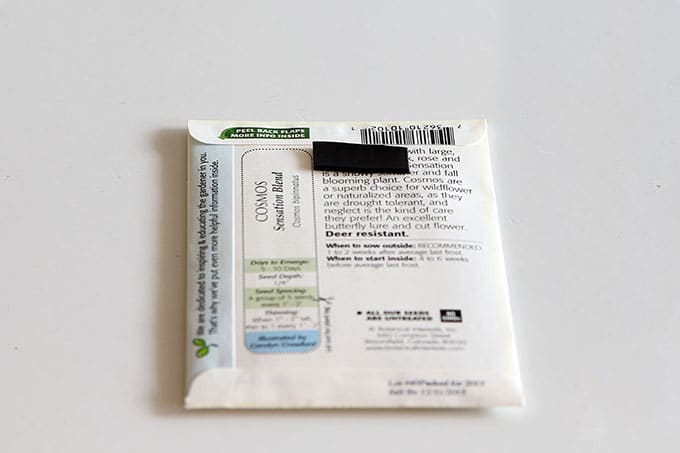 It's the same magnetic tape I used in my Wall Pocket Organizer project last summer (a roll of that stuff goes a LONG way).
Step 3 - Slap it up on the refrigerator.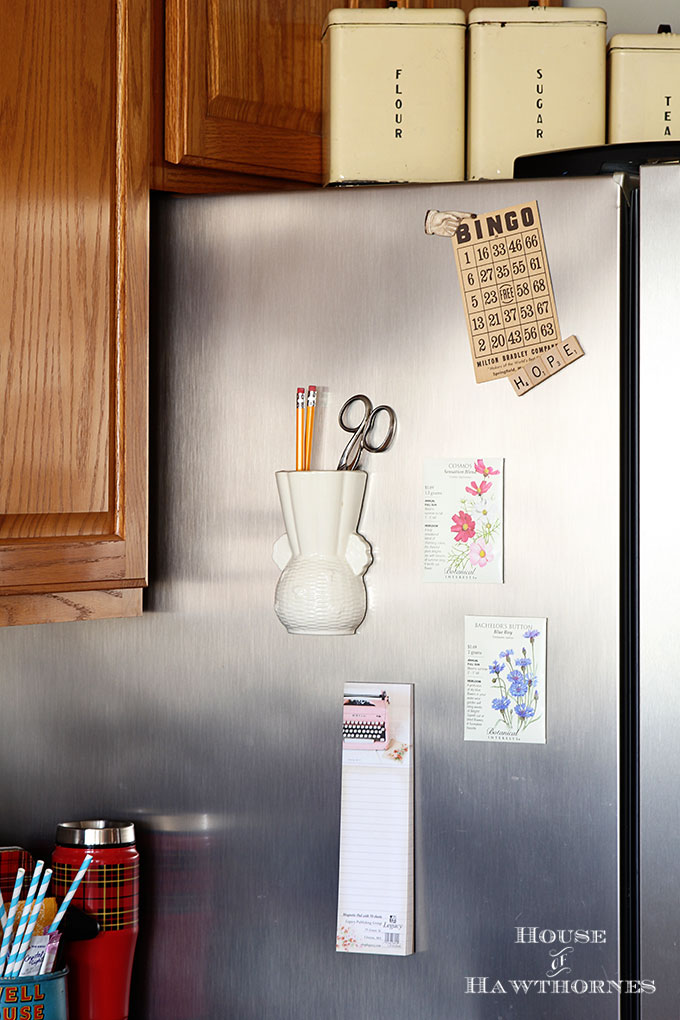 Sure, you could take the seeds out and actually plant them if you wanted to.
But then all of a sudden you're traipsing out to the shed to find peat pots and that bag of potting soil you tucked away last summer and get sucked into straightening up the mess the mice have made in the shed. Then you totally blow past the 5-10 minute crafting time frame.
So what's your time limit for crafting projects? Do you prefer being able to complete them in one sitting? Or do you prefer longer more in-depth projects that take years weeks to complete?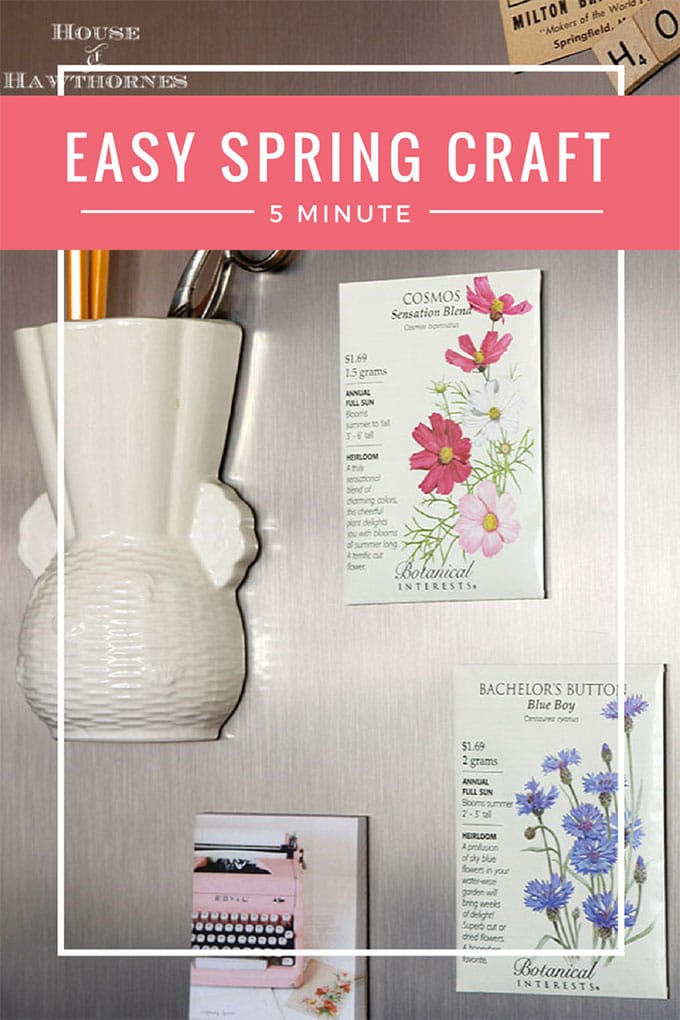 Other posts you may find fun: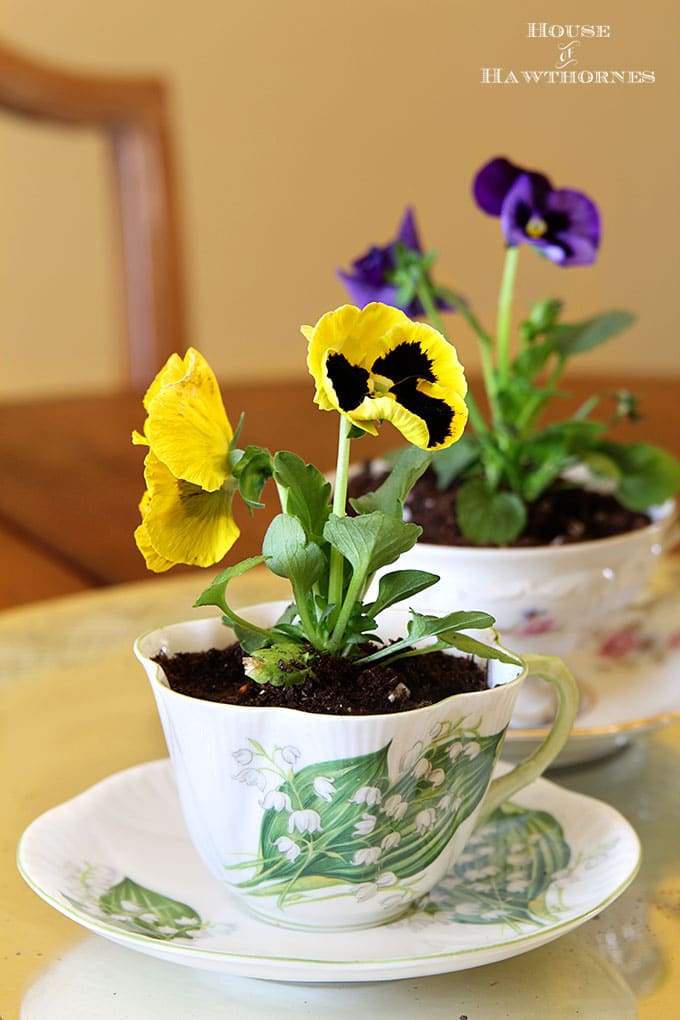 Pansy-licious Spring Table Decor