Today our Thrift Store Decor Team is putting together a collection of our favorite 4th of July decorations, crafts and recipes.
I think the Fourth Of July calls for colorful, easy-to-make and inexpensive projects. The best part of 4th Of July crafting is you can use patriotic decor all summer long since Memorial Day, Flag Day and Labor Day all call for red, white and blue also.
Most of our projects are repurposed items from thrift stores with a healthy dose of dollar store crafts and family favorite recipes.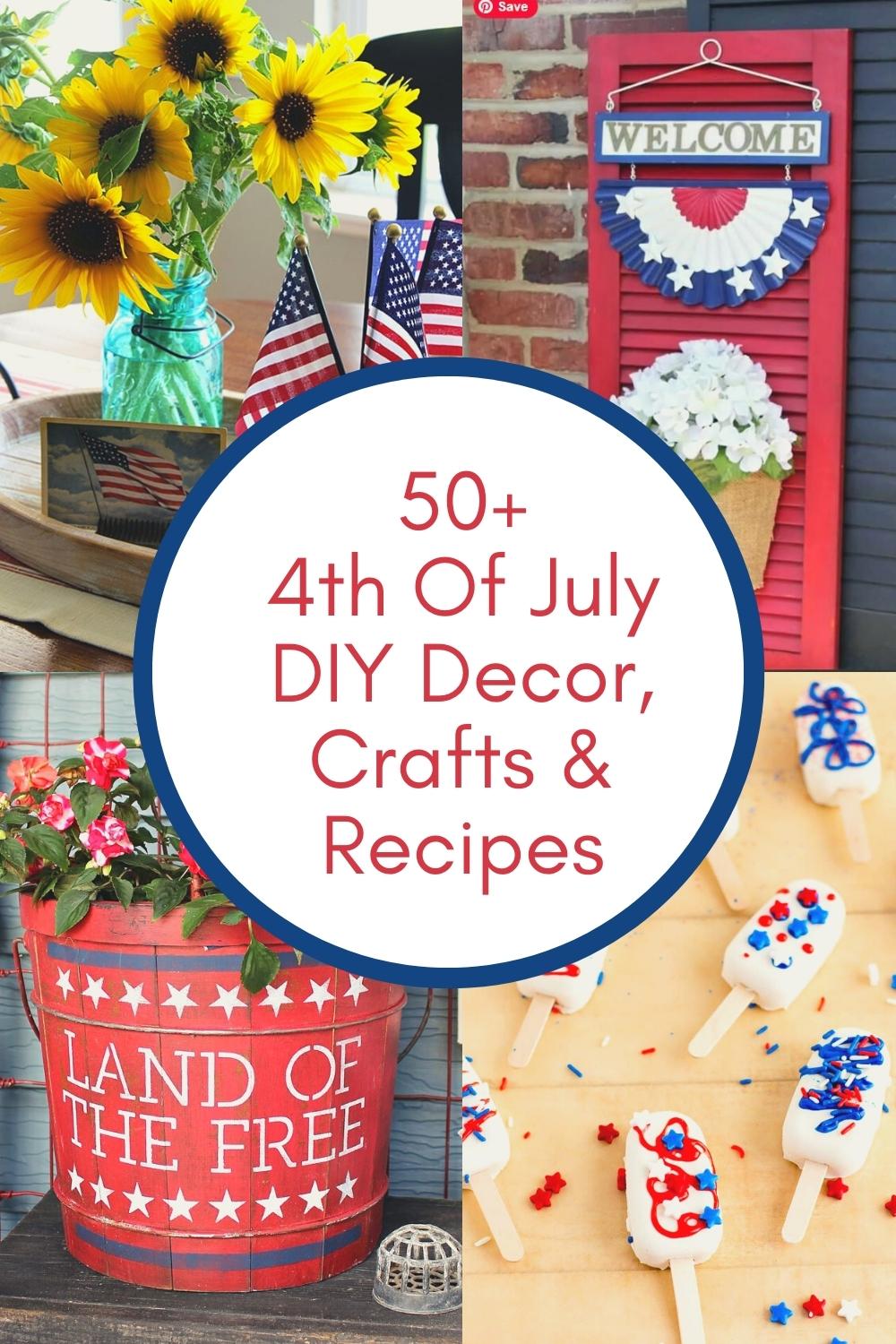 I'll highlight a few of the patriotic projects I am particularly fond of. The rest of the 50+ will be listed down toward the bottom where you see a bunch of squares.
50+ Patriotic DIY Projects, Home Decor and Upcycles
(Psst - You can view each project by clicking on the link below the photo which is highlighted in blue. The link will open in a new page, so you don't lose your place here.)
My 3 Favorite 4th Of July Projects From House Of Hawthornes:
My Favorite Red, White And Blue Projects From The Thrift Store Decor Team:
Try some of these DIY projects, home decor ideas and recipes for the best 4th Of July ever (even though I hear the First 4th Of July was pretty darn eventful).
And here are the rest of the 50+ projects. If you don't have time to visit them all today, pin this to one of your Pinterest boards so you can go back and get inspired at your leisure.
Brought To You By Your Thrift Store Decor Team: