Put snow shovels away.
CHECK.
Remove skis and ice skates from front porch decor.
CHECK.
Dismantle festive and oh so trendy hot cocoa station that has added 2 inches to your waist.
CHECK.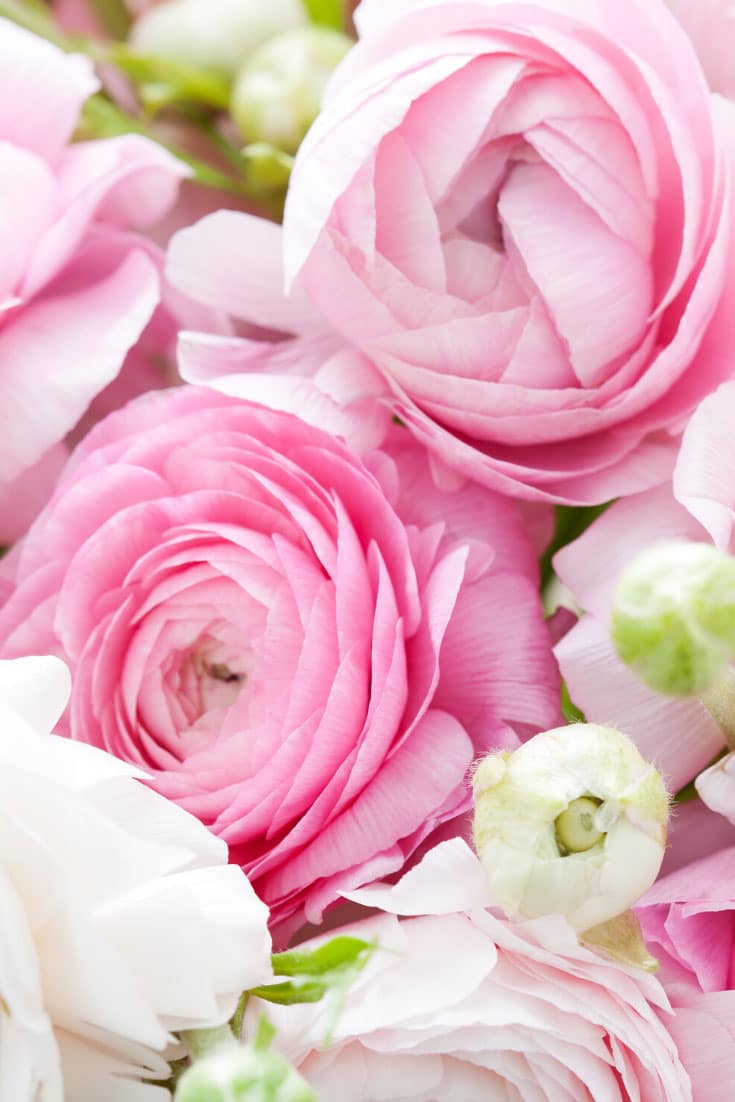 Ranunculus (Ranunculus asiaticus) - full sun - grows to 12-18"
It's official. Spring is actually going to come to the Midwest this year. I had my doubts, but it looks like hell has not frozen over and that fat lady called winter has sung her last song (cue freak mid-March snow storm).
Spring is gonna happen after all.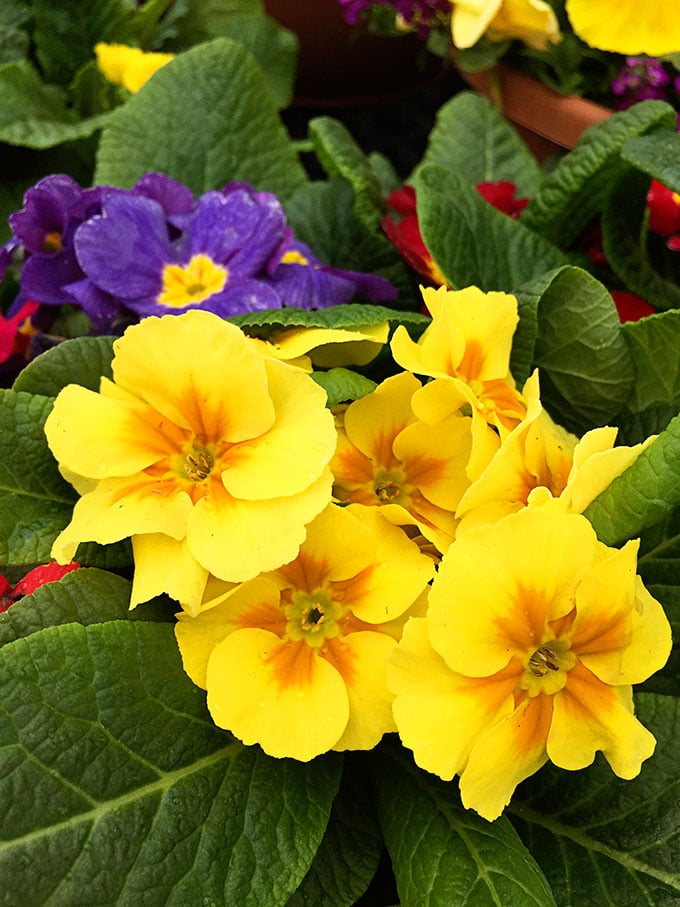 Primrose (Primula polyantha) - full sun - grows to 6-12"
And in honor of its arrival, on Friday I trekked out to the local garden center to fight the crowds and take some photos of some early spring flowers for you.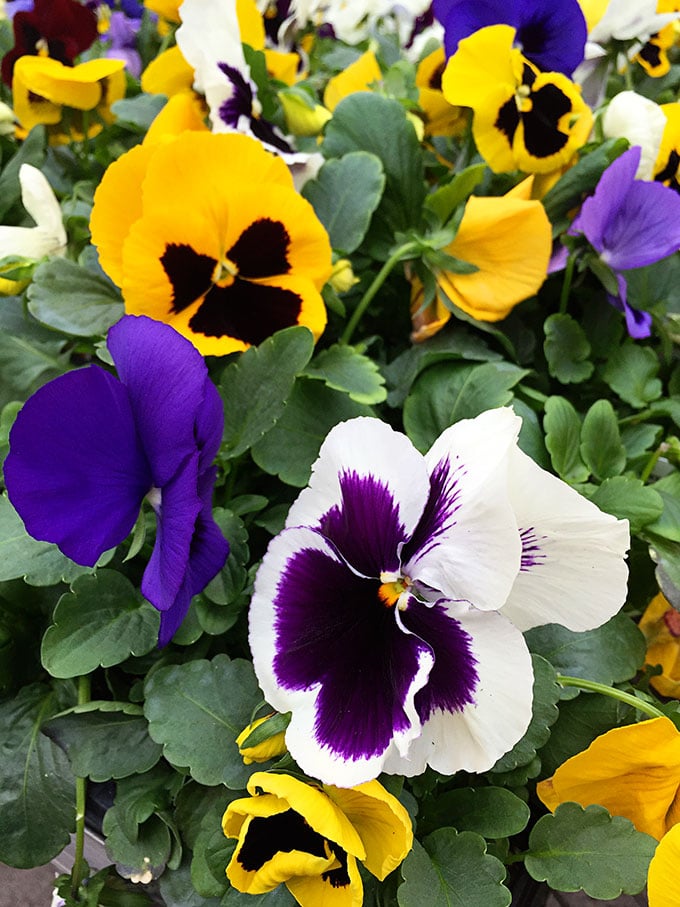 Pansy (Viola x wittrockiana) - full sun to partial shade - grows to 6-12"
Problem was that there was NO ONE at the garden center except me and a few workers. I felt a little odd walking around while the workers were still trying to set up the greenhouse tables. I actually got rained on when the overhead sprinklers started spraying water on me and the pansies.
Or did the workers turn the water on on purpose? I never thought of that at the time, but they were sort of eyeing me strangely.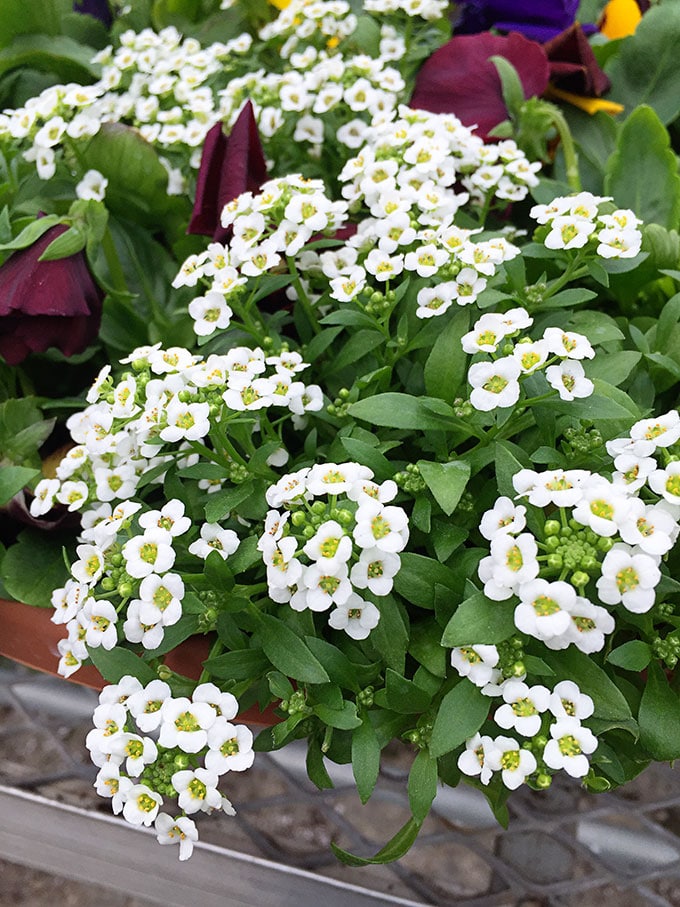 Alyssum (Lobularia maritima) - sun to part-sun - grows to 4"
So I may be jumping the gun on spring fever here a tiny bit, but I wanted to show you some early spring flowers that are cold tolerant. They can handle a light frost and the cooler spring nighttime temperatures.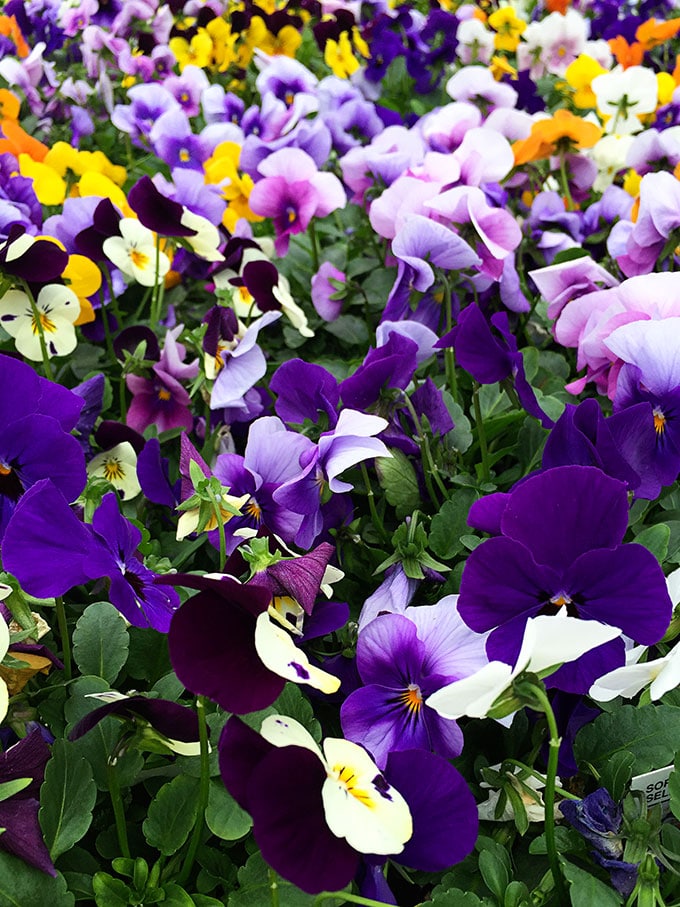 Viola (Viola x wittrockiana) - full sun to partial shade - grows to 6-12"
If you are planting them in the ground, I still would cover them if you are expecting a frost just to be on the safe side.
But as a girl who CAN NOT WAIT to get my hands dirty in the spring, I am so happy these plants exist in the world. Even if you have to get a little wet while shopping for them.
Here are five other early spring flowers that can handle the chilly spring temperatures. I just didn't get to take photos of them for you (Did I mention the sprinklers?):
Sweet Peas
Snapdragon
Dianthus
Calendula
Dusty Miller
Have you got the gardening itch yet?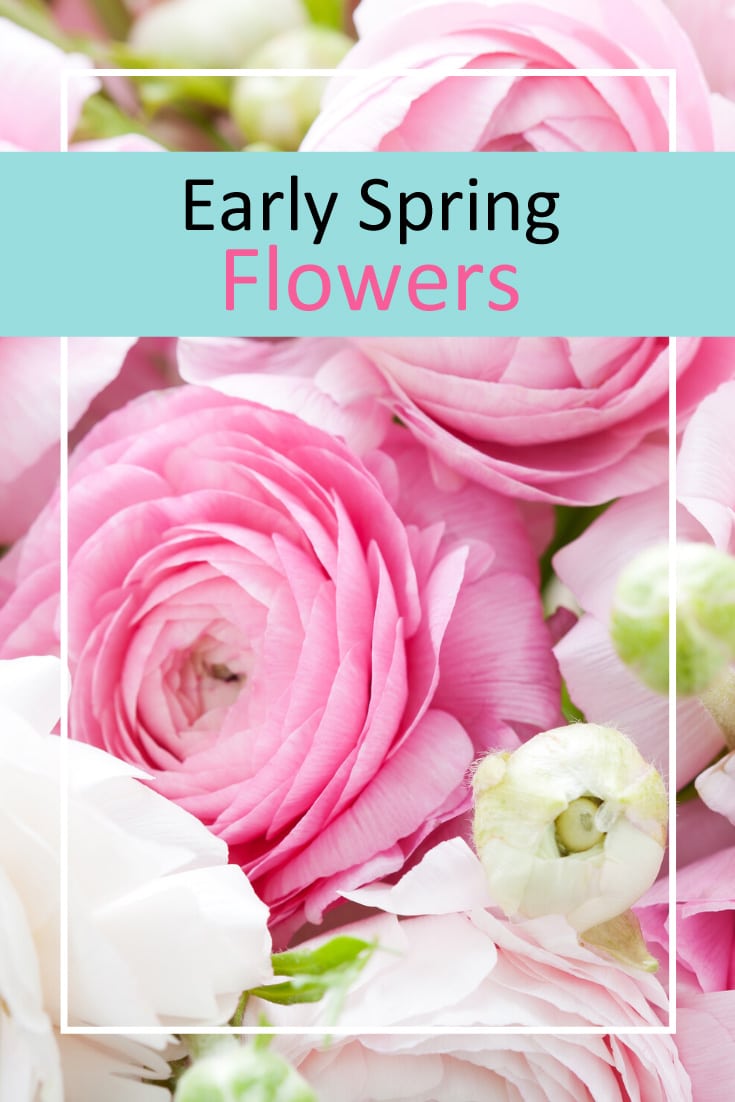 Other Gardening Posts You May Enjoy:
How To Force Flowering Branches To Bloom Indoors
How To Make Tulips Last Longer: No More Drooping