Vintage style garden decor makes my heart go pitter-patter.
Which is a good thing, because you really don't want your heart to NOT go pitter-patter. Because then someone really should be calling the paramedics for you!
But on a non-heart attack related note, occasionally while trotting around at an estate sale I run across some cool old gardening stuff. And of course I buy it. Because I LOVE it.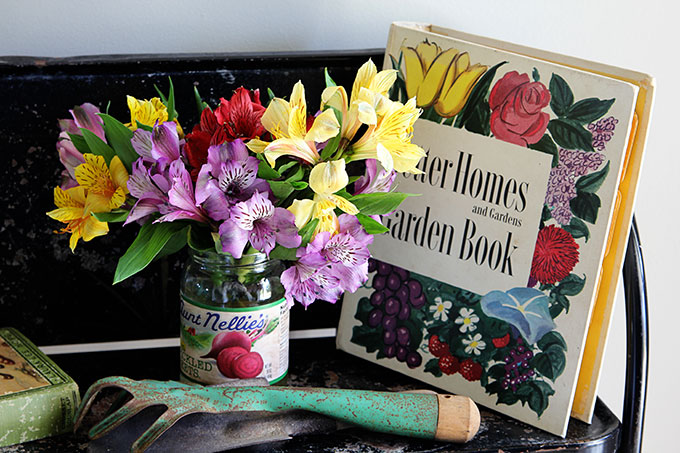 But in reality once I get it home, I'm all like "this is cool Pam, but what are you going to do with it?" (Let's be honest, if I had to clarify my purchases with "actually knowing what I'm going to do with them " before I buy them, I'd probably never buy anything!)
And then I relax, because I remember that I can make a cute springtime vignette with them! I call this my Vintage Eclectic Spring Gardening Style Vignette.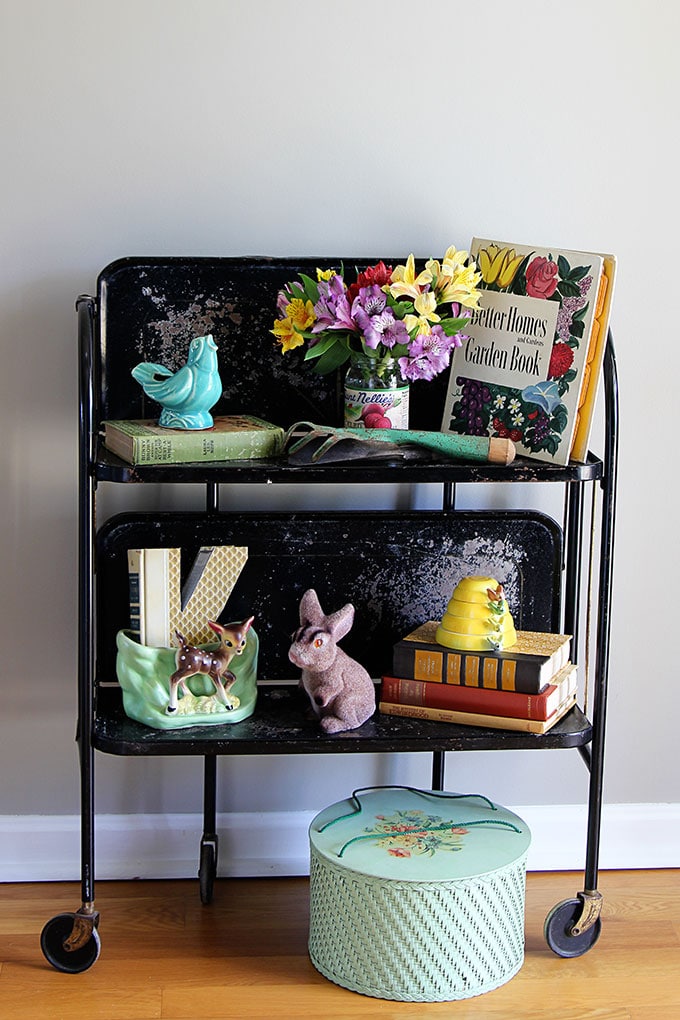 Or VESGSV for short.
The top shelf: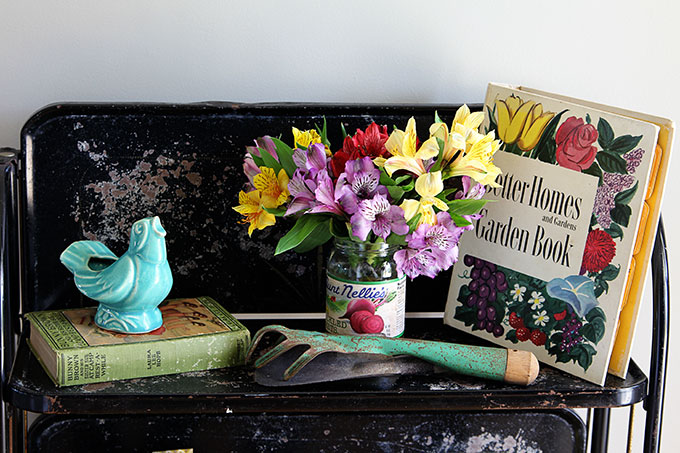 The bottom shelf: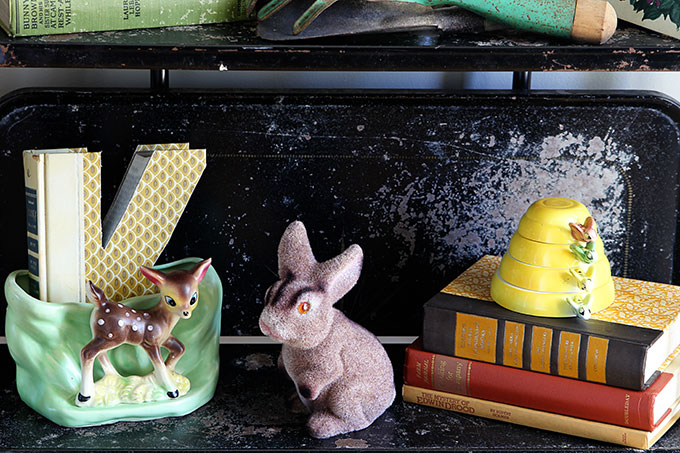 My McCoy blue bird planter always comes out to play in the spring.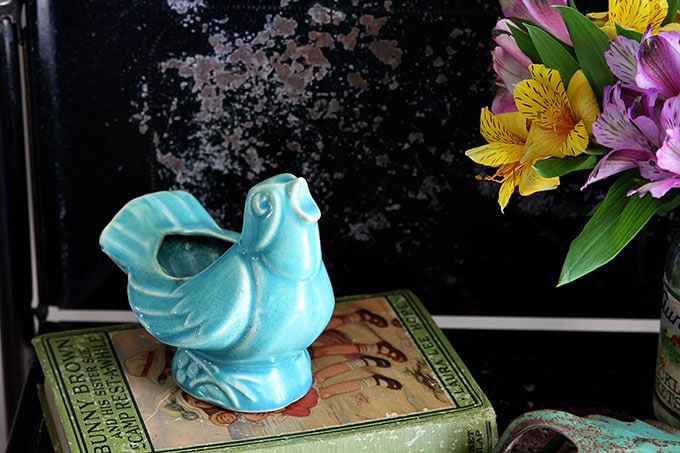 I picked him up at a yard sale a few years ago for a buck.
See that jar with the flowers in it?
Yeah, that's a beet jar that I kept from Thanksgiving dinner and just knew that I would have a use for it. I gave it an aged patina with a little watered down brown craft paint and voila . . . it's a cute garden themed vase!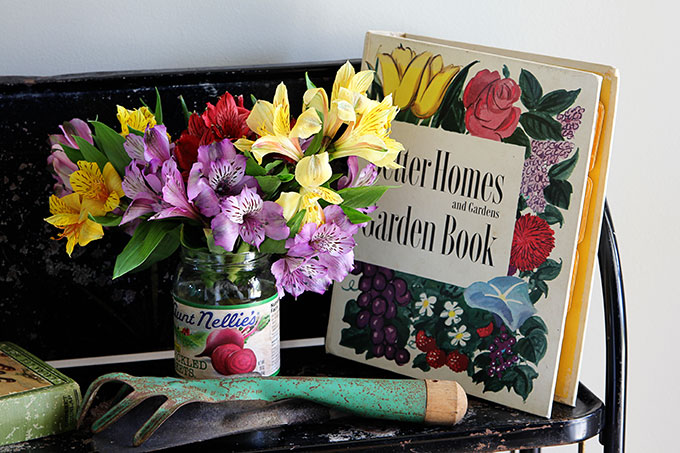 The Better Homes and Gardens Garden Book was found at an estate sale, I believe.
My deer dear planter was found . . . You know what? Everything in this whole set of photos, except for the beet jar, was found at an estate sale or thrift store, so I will just save both of us the trouble by not typing that out for you each time 🙂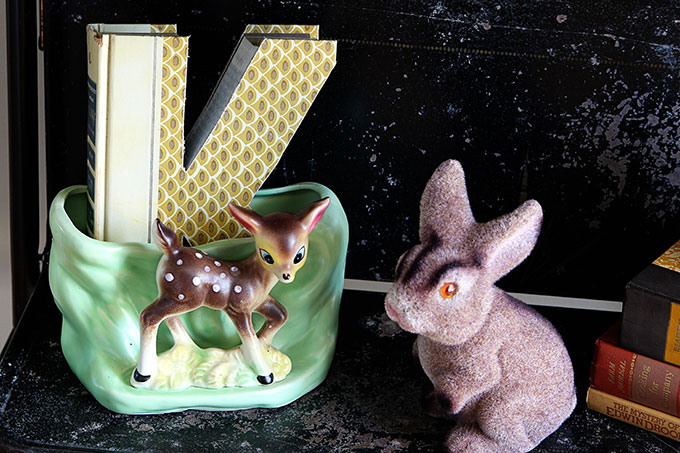 He or she (no antlers means a girl?) is not marked, but it has that matte finish like a lot of the McCoy pieces. So until someone tells me otherwise, I'm calling it a real McCoy.
I thought my beehive measuring cups that I found at an estate sale not too long ago (dang it!) would fit nicely in with the theme.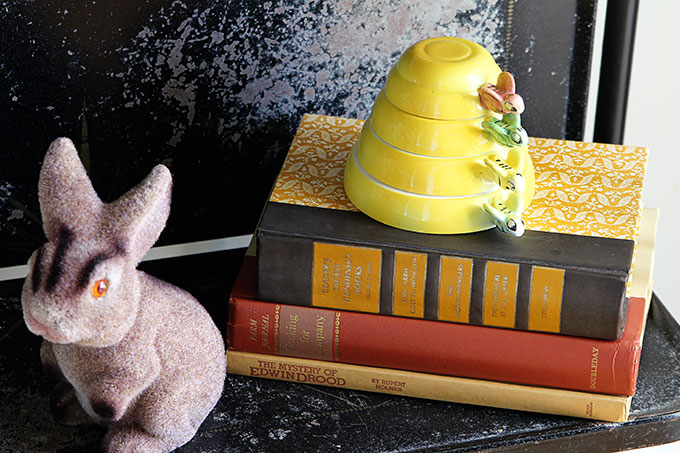 Even though this is a sewing box and I'm not actually doing a sewing vignette, I thought it would be appropriate because of the flowers and springy color.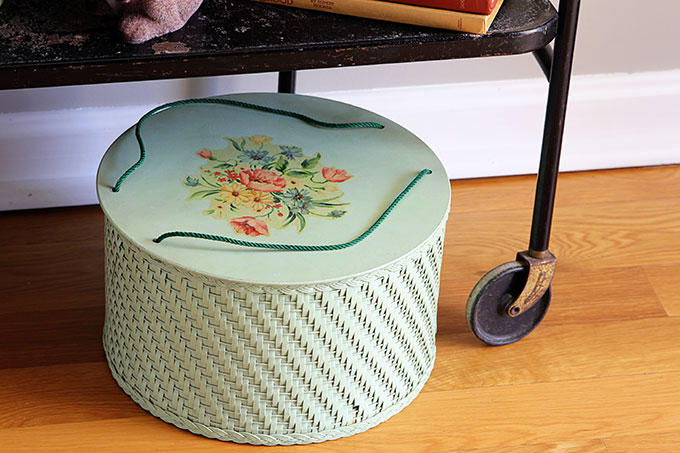 This may or may not have been found at an estate sale, but since I'm not talking about that I won't bother to type it out for you.
Now I'm off to fish some more jars and cans out of the trash to see what I can make with them. Have a wonderful spring filled day!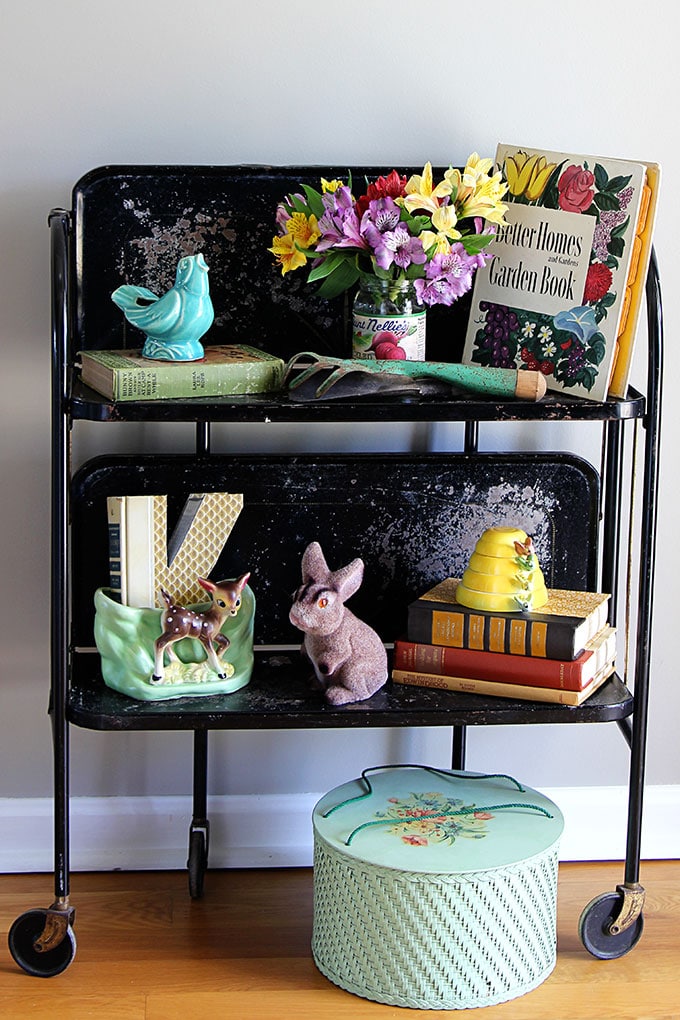 Other projects you may enjoy: