When I decided to do a fairy garden, I wanted to do something different. I didn't want to be cliche and actually put a fairy in it.
What fun is that?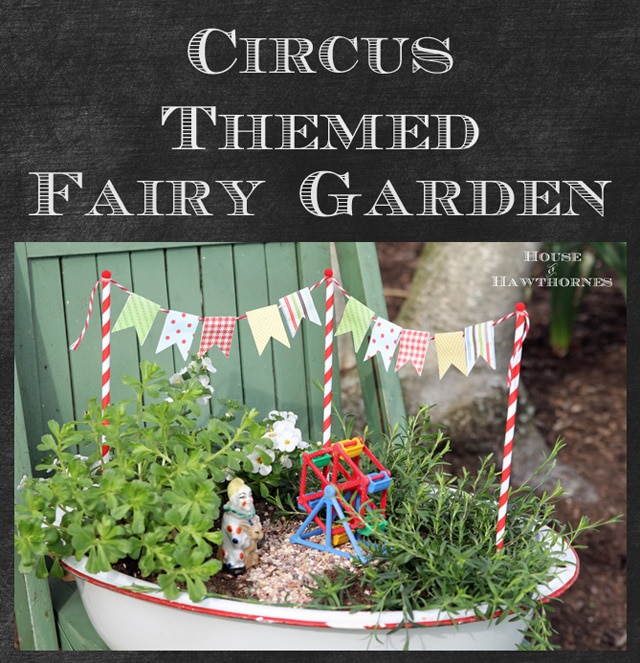 And you all know how much I love the
clown
from the other day,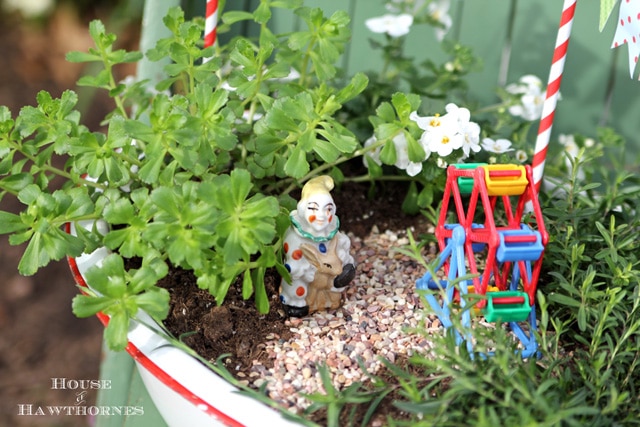 so when I found a teeny tiny dollhouse ferris wheel, my head was spinning (a little more than normal).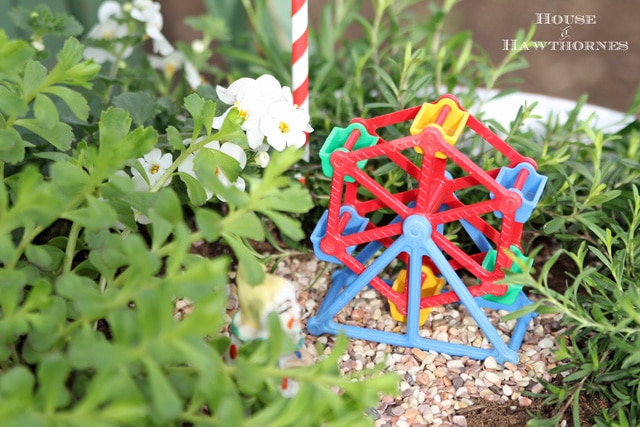 How cool would it to be to have a circus/carnival/fair themed fairy garden?
Can you even call it a fairy garden if you don't have any fairies in it? I may have to check the official fairy garden rule book.
For the flag bunting, I used wooden shish kebab sticks stuck in the dirt with drinking straws placed over them. Then I took bakers twine and glued it to the tops of the poles along with red teeny tiny pom poms.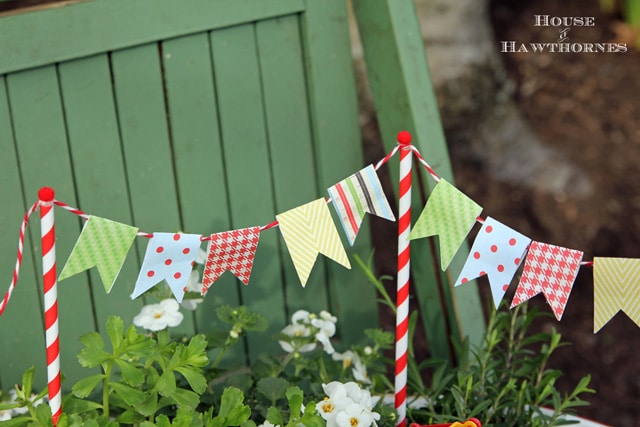 The flag part is just scrapbooking paper cut and folded over the bakers twine and glued into place.
Now, you may ask if it is just for show?
Of course. The greatest show on earth!!!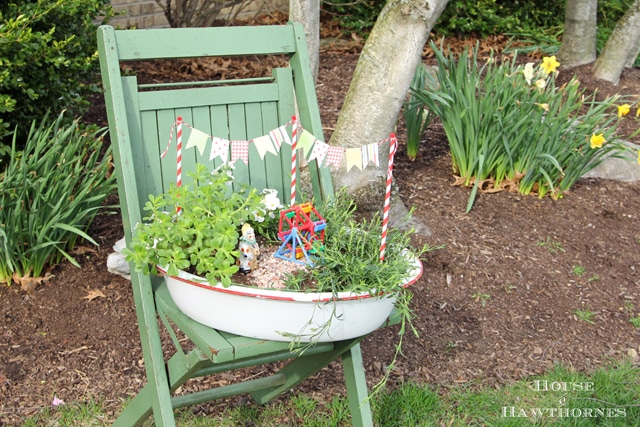 But seriously, with paper bunting this will only look nice for a few weeks on my covered back porch and then Mr. Clown will be coming back inside to my son's room for safe keeping.
The plants in the garden are Vampire Dianthus which will have blood red flowers on it (I don't normally buy red flowers, but it seemed to go with a circus theme),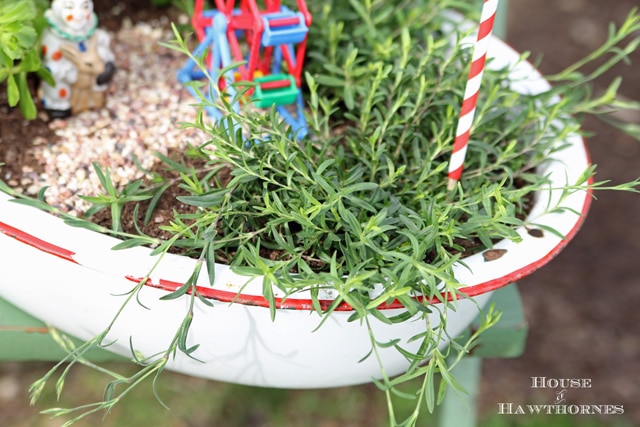 Sedum Kamtschaticum Ellacombeanum - a low spreading groundcover and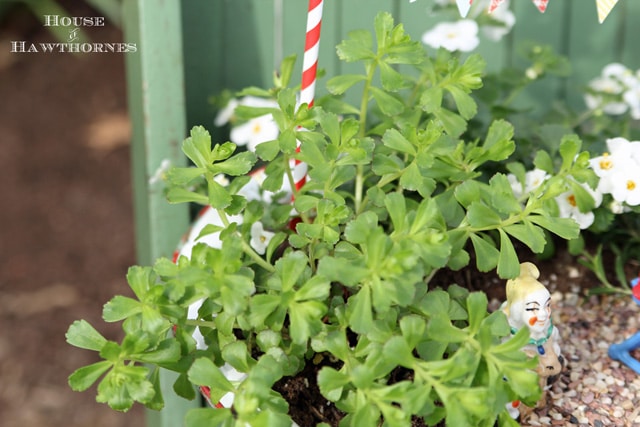 Bacopa Scopia Great White which is trailing and has pretty white flowers on it.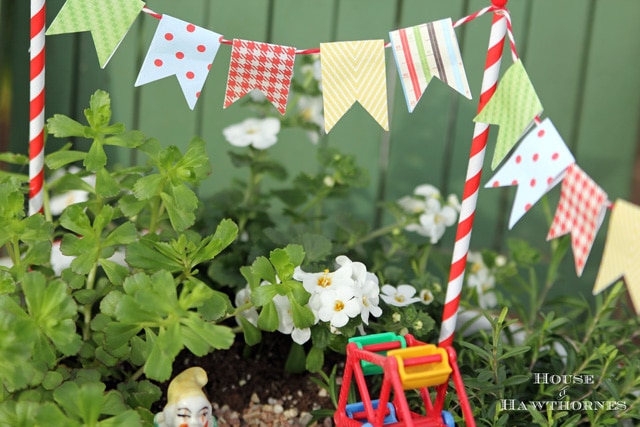 The whole thing is planted in a thrifted rusty enamelware basin previously seen in my Thrifty Finds post from March.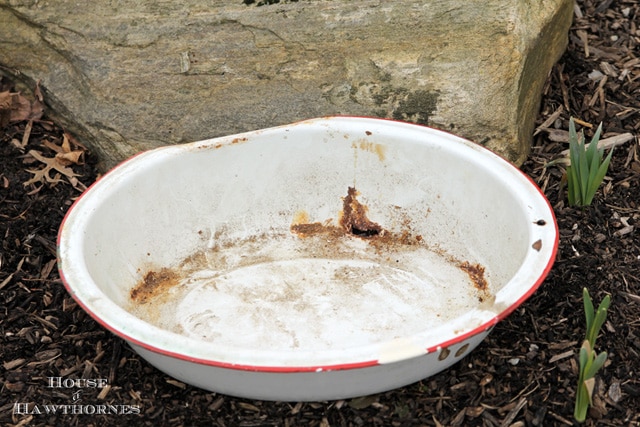 Oddly enough, I cleaned the dirt and grime out of it, shined it up and refilled it with dirt. Go figure.