A couple years ago I made some birdhouses out of dried gourds,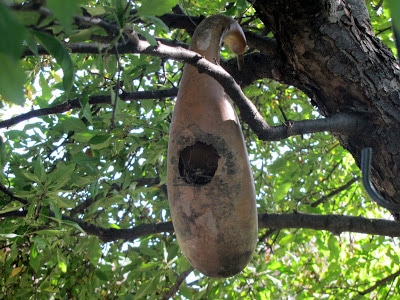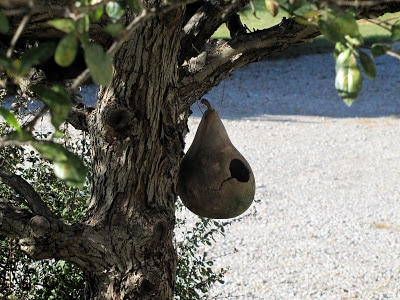 so when I saw some at the local farm market this week I decided to pick some up and do something with them. You know, because I'm so crafty and all.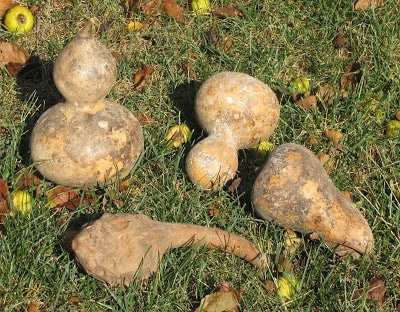 When you buy dried gourds like this they normally come all dirty, dusty and moldy.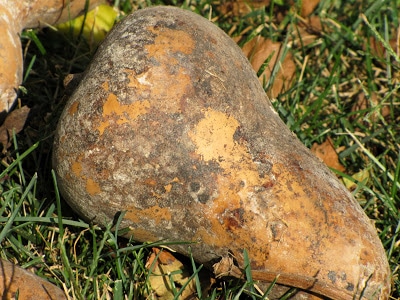 You cannot just scrape off the mold, well, because it's dried mold and it's not good for you.
Now normally I scoff at over-protective measures, but when I was at the farm digging through the gourds to pick out the shapes I wanted I started coughing. And I have perfectly good lungs. The stuff on these gourds is not for the feint of heart lungs.
The best way to get the dirt, dust and mold off these things is to soak them in a big bucket of water with dishwashing liquid and a small amount of bleach to loosen the stuff and keep it non-airborne.
Some people suggest wearing a respirator or mask while handling the gourds. I just held my breath.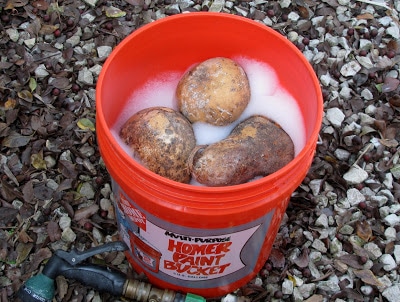 I put a rock on top of my gourds because they are so light that they float and this was the only way I could keep them submerged.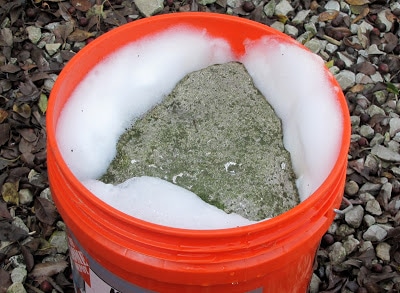 After soaking them for two hours, I scrubbed them with a nylon covered kitchen sponge and the gunk came off fairly easily. Throw away the sponge after you use it on the gourds, because you don't want that stuff on your dishes.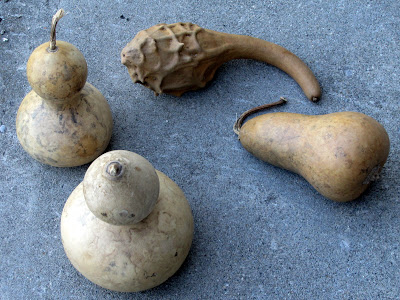 They should be fairly smooth when you are finished.
I used a variety of products to finish the gourds.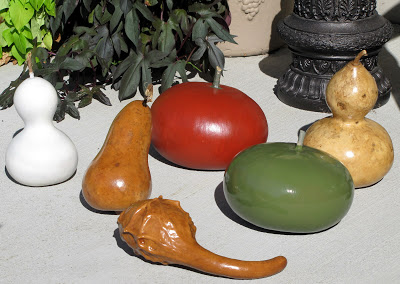 Orange craft paint followed by Minwax Indoor/Outdoor Helsman Spar Urethane.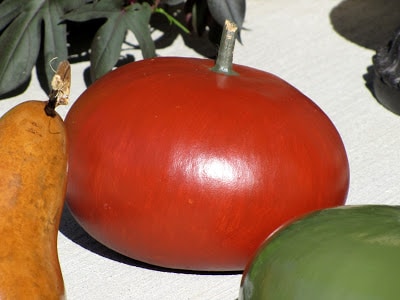 A really ugly green spray paint I had bought at Big Lots and had no idea what to use it on until now. The 70's called and they want their green back!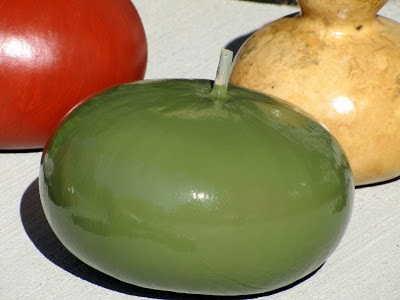 Stained with Minwax Golden Oak stain followed by the Minwax Urethane.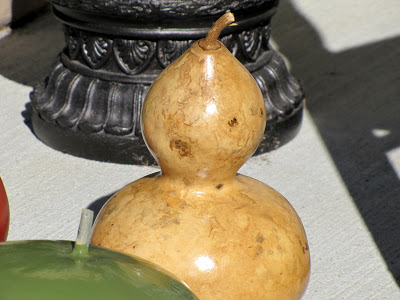 Stained with Minwax English Chestnut stain followed by the Minwax Urethane. BTW, I love that English Chestnut stain - it's the perfect medium golden brown.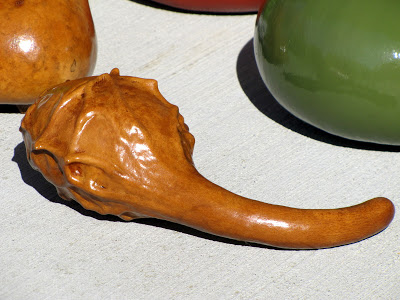 Rust-Oleum's Heirloom White spray paint followed by ... yes, the Minwax Urethane.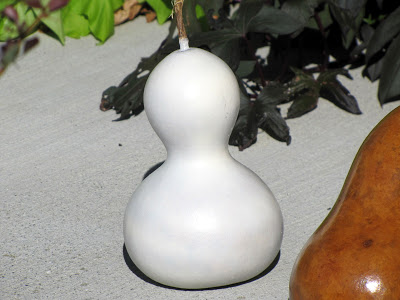 More MinWax English Chestnut stain followed by more Minwax Urethane. I like this one's pear shape.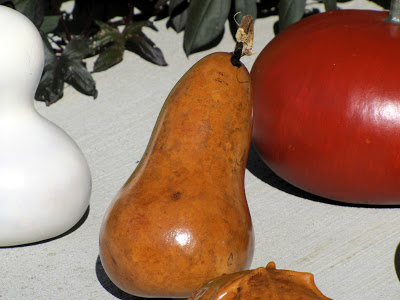 And this is where most of them ended up. I thought they would all stack in this metal shelf on my front porch, but my eyes were bigger than my shelf. The other two are sitting inside the house.