When you are thrifty and will only buy paperwhites AFTER Christmas when they are on clearance, you get to enjoy the blooms around Valentine's Day.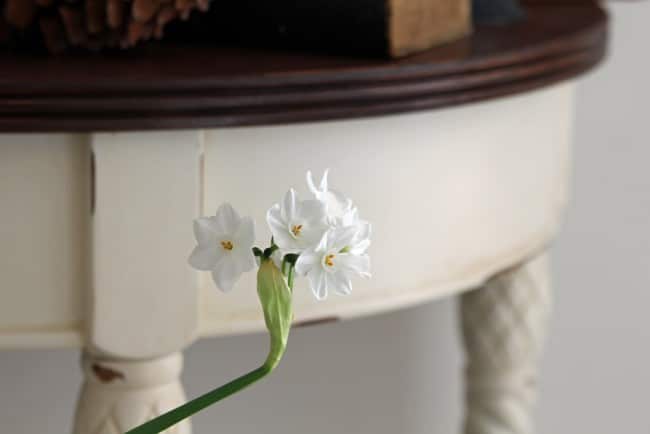 One of the many benefits of being a cheapskate.
You'll notice that I have done a little tweaking on my blog over the last few days. Just moving some things around and getting a little more color up in my header. Loved the typewriter chalk drawing, but thought it looked a bit stark for the dead of winter. This girl is craving spring and some color right about now.