5 perennial garden ideas to make your garden POP! You HAVE to plant these in your garden this year!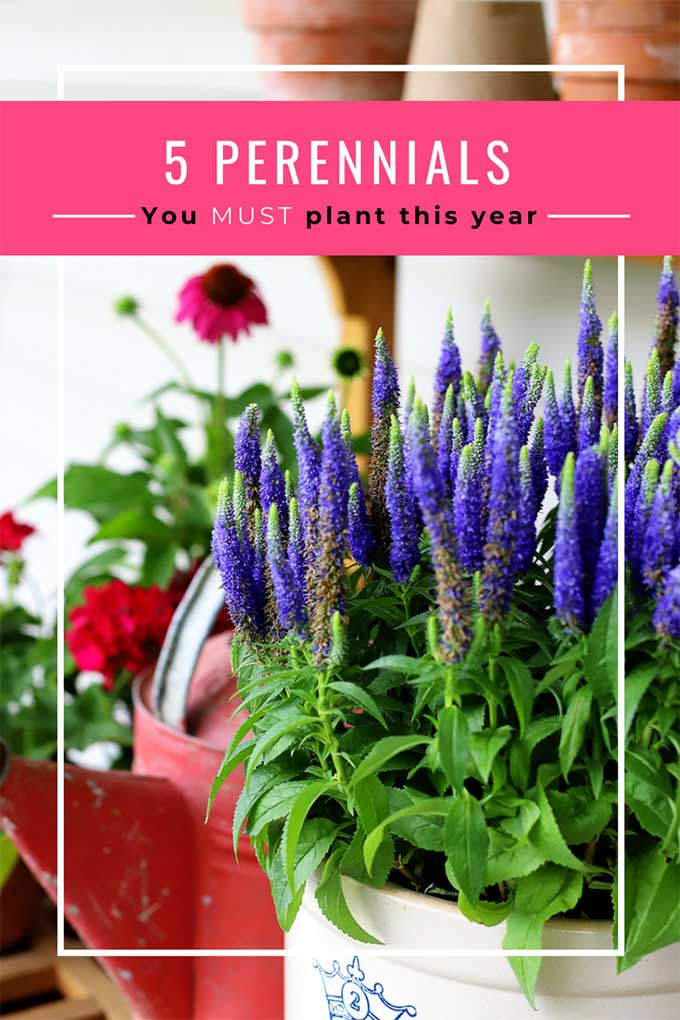 Mother Nature finally decided she was tired of wearing her winter boots, so she donned her cute strappy sandals and flipped the switch on spring this weekend. I got to get out and dig in the dirt a little, which always rejuvenates me.
So I put together a fancy list of my five favorite perennials, in case you are starting to plant too and you're thinking "Wonder what kind of perennials, Pam would recommend?"
Warning, I'm a 6A myself (that could be my bra size too), so if you are silly enough to live in Hawaii rather than Ohio, these might not work for you. If you are unsure of your zone, you can go to the USDA Plant Hardiness Zone Map and type in your zip code and it will give you your zone.
Bleeding Heart (Dicentra) - great for partial to fully shaded areas. Comes in pink, red, white and yellow and are hardy in zones 3-9.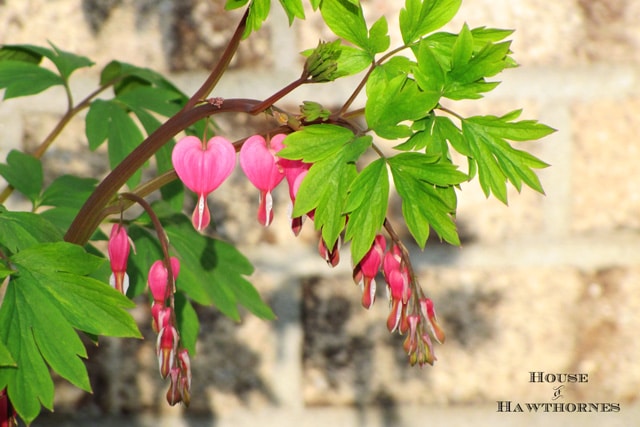 I love to see the little hearts come out when most of my other plants haven't started blooming yet. They do not bloom all summer here though (might be different in your area). I have mine planted right beside a hosta, so by the time the hosta is getting full, this one is dying back. Sort of like a tag team of perennial planting.
Coral Bells (Heuchera) - can take anything from sun to part shade and are hardy in zones 3-9, depending on the variety (this is where reading the tags comes in handy).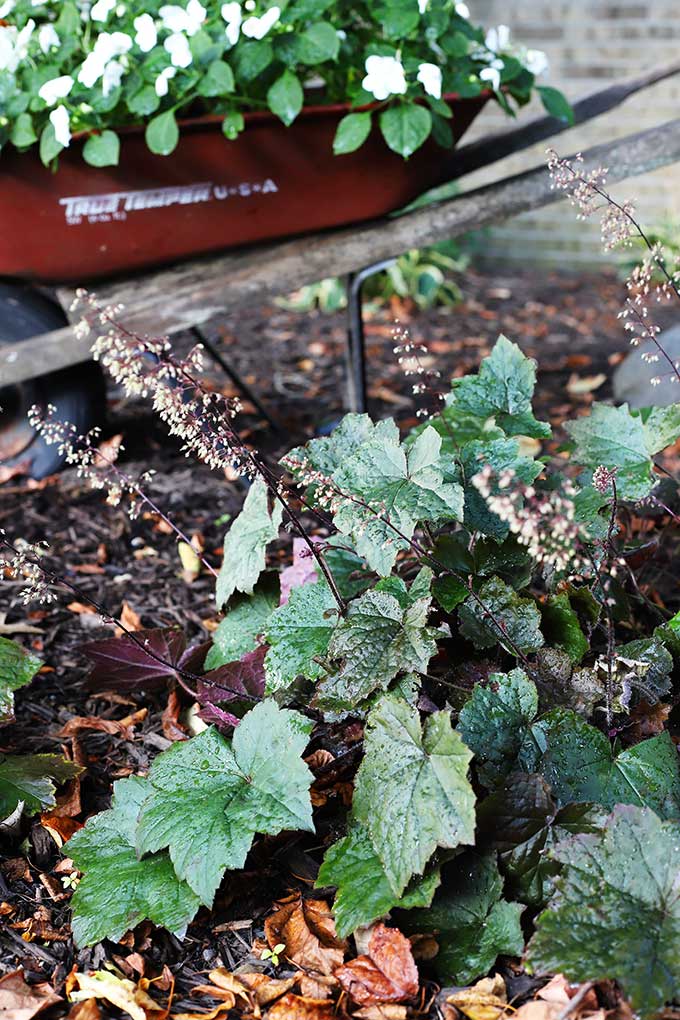 I grow them mainly for the leaf coloring. This one's leaves vary from green to puple-ish, but they come in pretty shades of gold and chocolate brown also. They do have flower spikes that come up, but they are pretty dainty. Most people are like me and grow them for the foliage, I believe.
Hellebore (Helleborus) - zones 4-9. They are supposed to be part sun to shade loving, but I have my Hellebore in full sun for 80% of the daylight hours and it does just fine.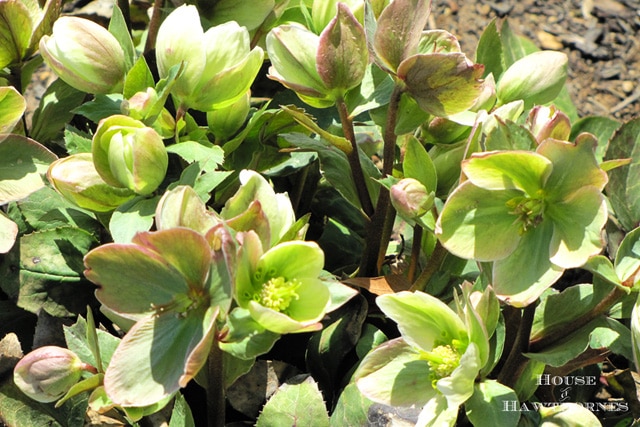 It's a low growing, mounding type perennial and the flowers are gorgeous and a little exotic looking.
Astilbe - part sun to shade and are hardy in zones 4-8.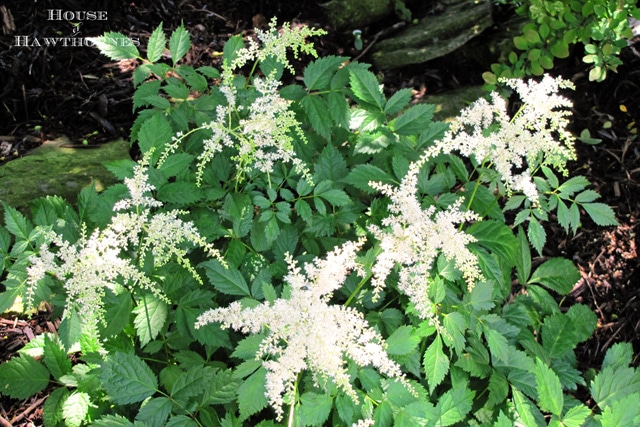 I can't say enough about these plants. Love them!
They have the prettiest flower plumes in gorgeous shades of red, white, pink or purples. It is a light airy plant that looks great with ferns and hosta.
Speedwell (Veronica) - they like full sun and are hardy for zones 4-8.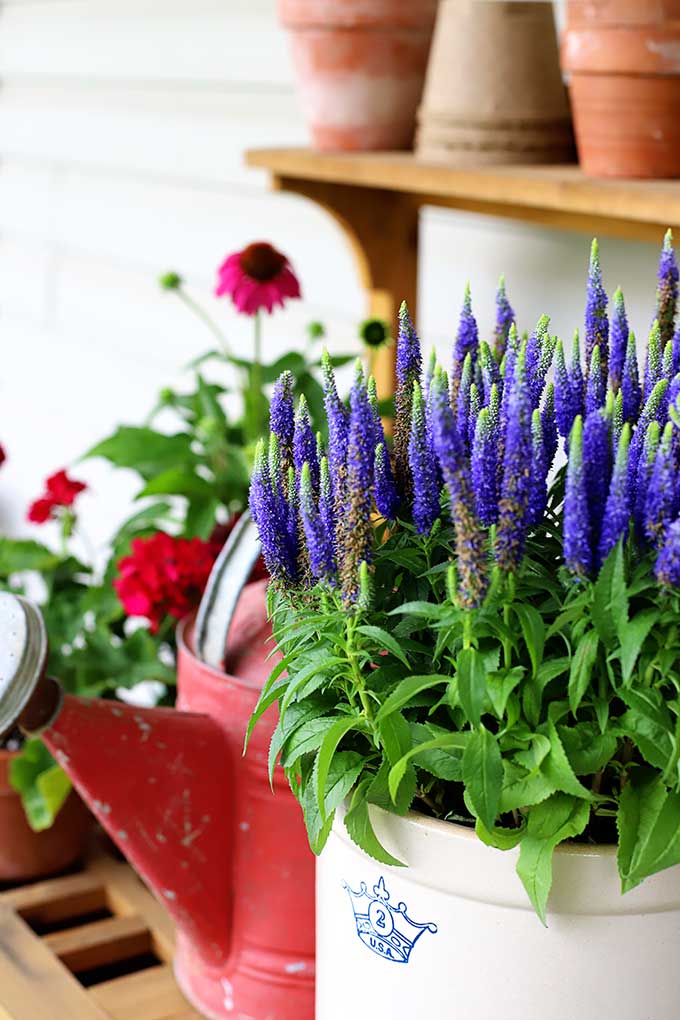 They are known for being low maintenance. I have some planted at the end of my driveway and I haven't watered them in 5 years. OK, it rains on them occasionally, but I haven't had to drag a hose out there.
And best of all, bees and butterflies absolutely love Speedwell!
Do you have any perennials that you just can not live without?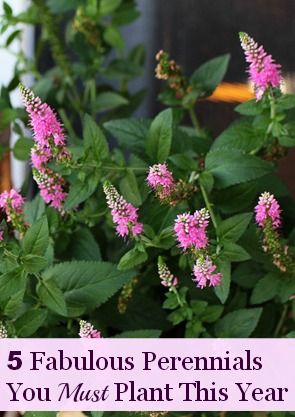 Other Gardening Ideas you might enjoy:
How To Grow Peonies Your Neighbors Will Envy
10 Best Shade Plants For Your Garden