I went on a journey recently. A journey through the recesses of my mind to find a new front door paint color that really SPOKE to me.
That was the epitome of my personality.
That shouted out to the world who the heck I was!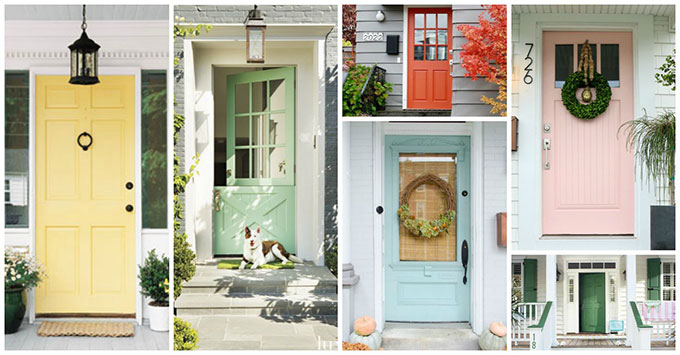 I have had the same paint color on my front door for the last 5 years or so.
Here it is from Fall 2013 (where apparently I had shrubs trying to eat my front porch).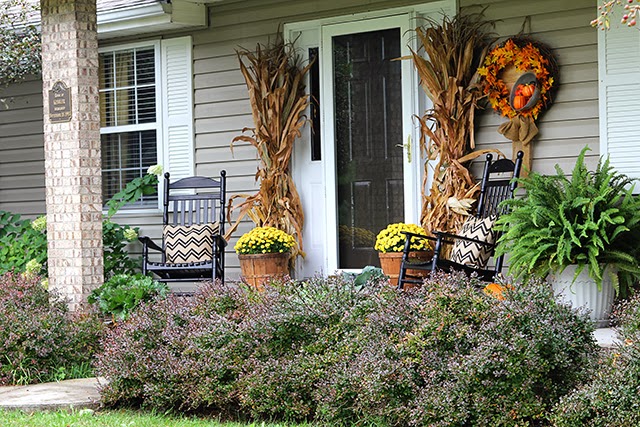 Dark. Brown. Snoresville.
It was called Weathervane by Sherwin Williams, which is a perfectly fine paint color (I don't have a beef with you, Sherwin Williams), but I was longing for something more than just "fine".
It's just not the paint color that I wanted to define myself by at this point in my life.
And like it or not, your front door paint color defines you. To your UPS driver, to the mailman, to the neighbors driving past the house.
OK, some people call it "curb appeal". I prefer to think of it as being a permanent house tattoo, that when spelled wrong you will regret the rest of your life.
Do I take front door paint colors too seriously? Maybe, but it's been a long hard hot summer and I needed something to obsess over.
So I took a tour of Pinterest to see what was poppin' for front door colors this year!
Some of my favorite front door paint colors were:
What is not to love about a serene blue door. So inviting.
Benjamin Moore Wyeth Blue (HC-143)
via Home Stories A to Z
I wanted to paint my front door pink. I really wanted to be that girl. Maybe next time I will have the guts to just go for it!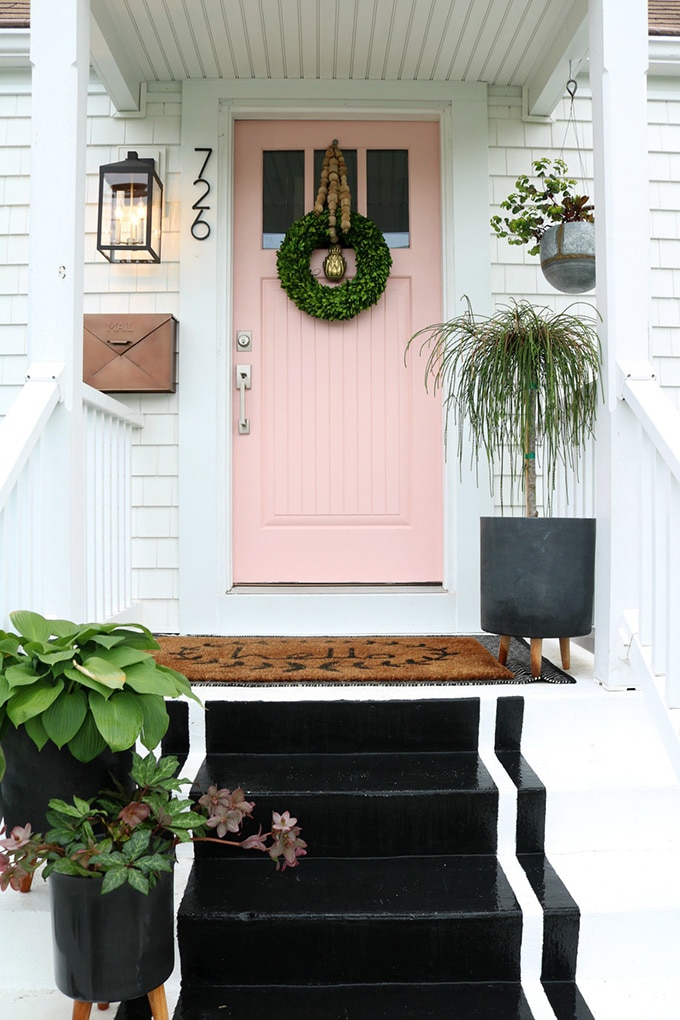 Sherwin Williams Coral Perfection (HGSW1077)
via Nesting With Grace
This green reminded me of a farmhouse green. That basic utilitarian green that farmer's use to paint their steps. Or tractors.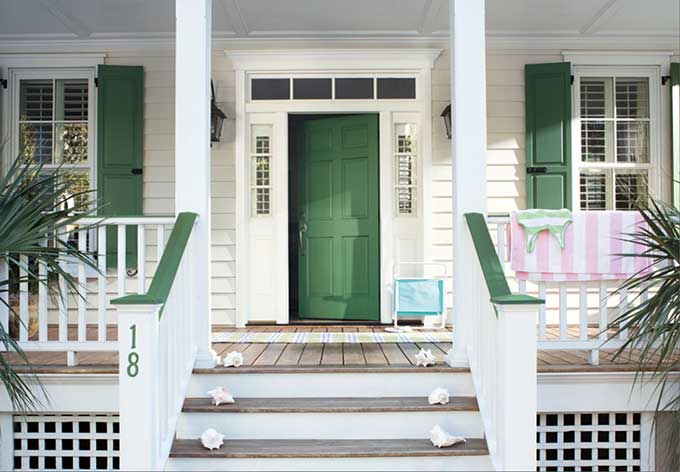 Benjamin Moore Green Meadows (2040-20)
via Benjamin Moore
And hello, this yellow had the perfect name for me!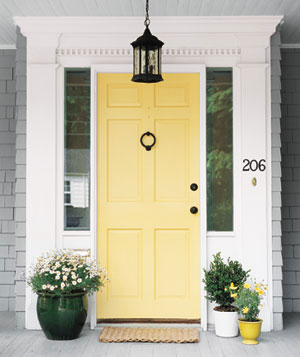 Benjamin Moore Hawthorne Yellow (HC-4)
via Room Lust
I had toyed with using something close to a Jadeite green. How fun would that have been!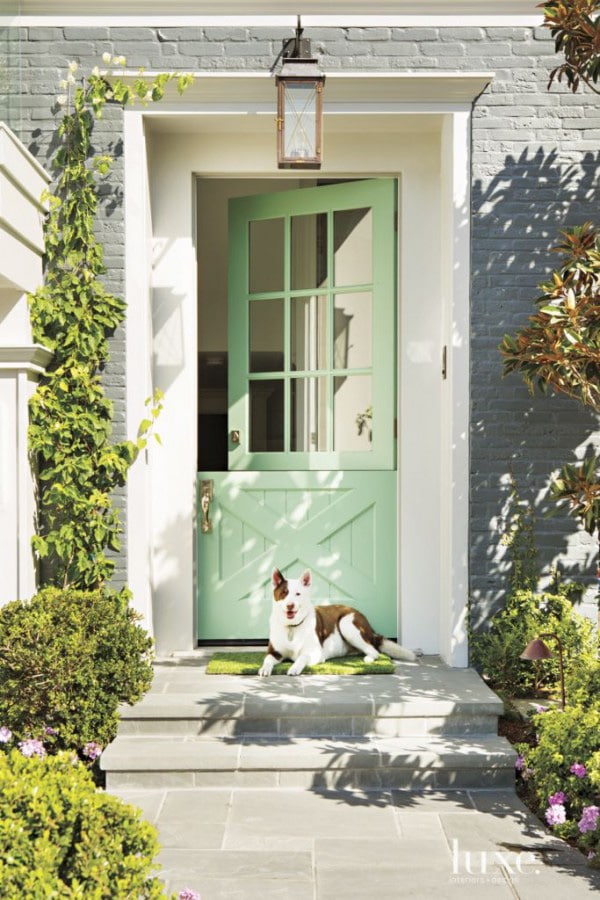 Benjamin Moore Minty Green (2042-70)
via Luxe Interiors & Design
And at one point I had even thought of going with an orange. I was afraid that might have been inspired by the fall season coming up and I would regret it once the seasons changed.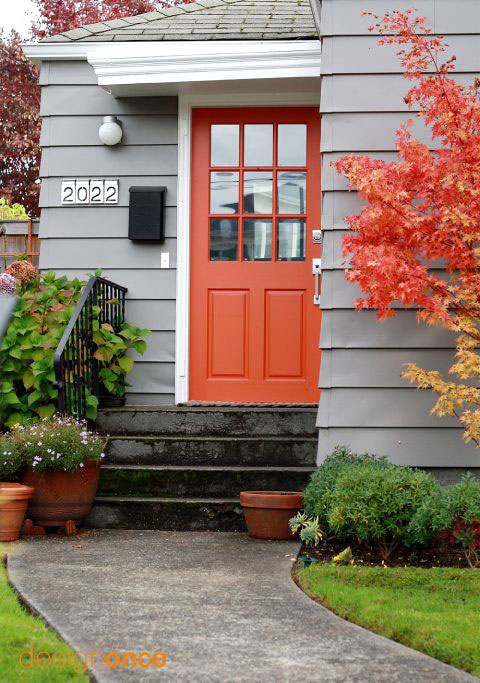 Exact Paint Color Unknown
via Design Sponge
What DID I go with, you ask?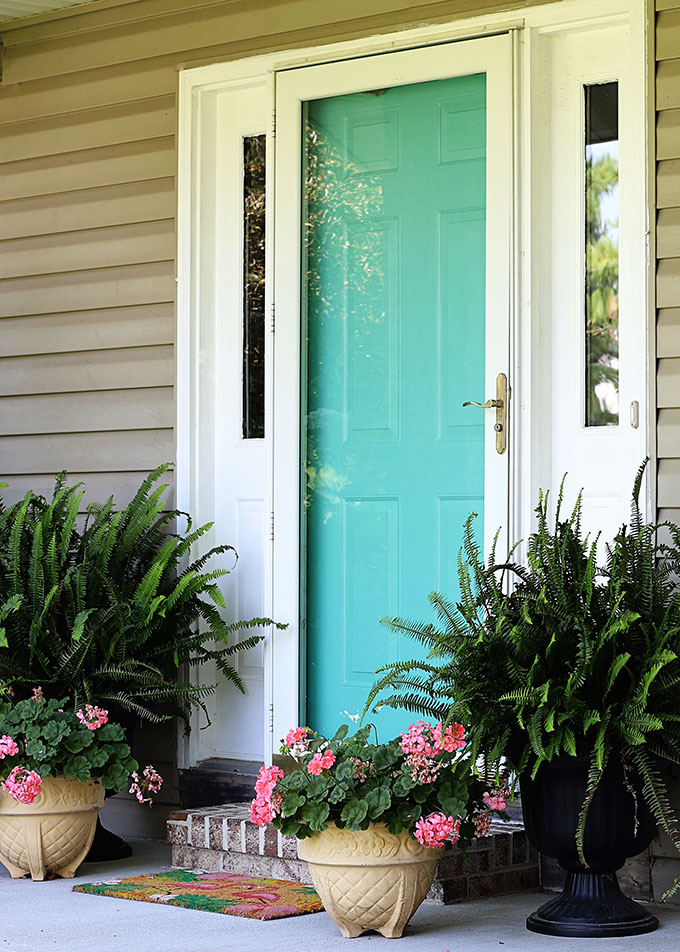 Glidden's Capri Teal (50GG-43/213) from The Home Depot which I think is the perfect combination of turquoise with green undertones.
Normal folks would call that teal. Glidden did.
My door is finally bright, bubbly and a little bit flirty for this side of town. I don't regret this tattoo one bit.
If you follow me on facebook you know I did have some special issues with painting it, so I will leave the how to's for another day.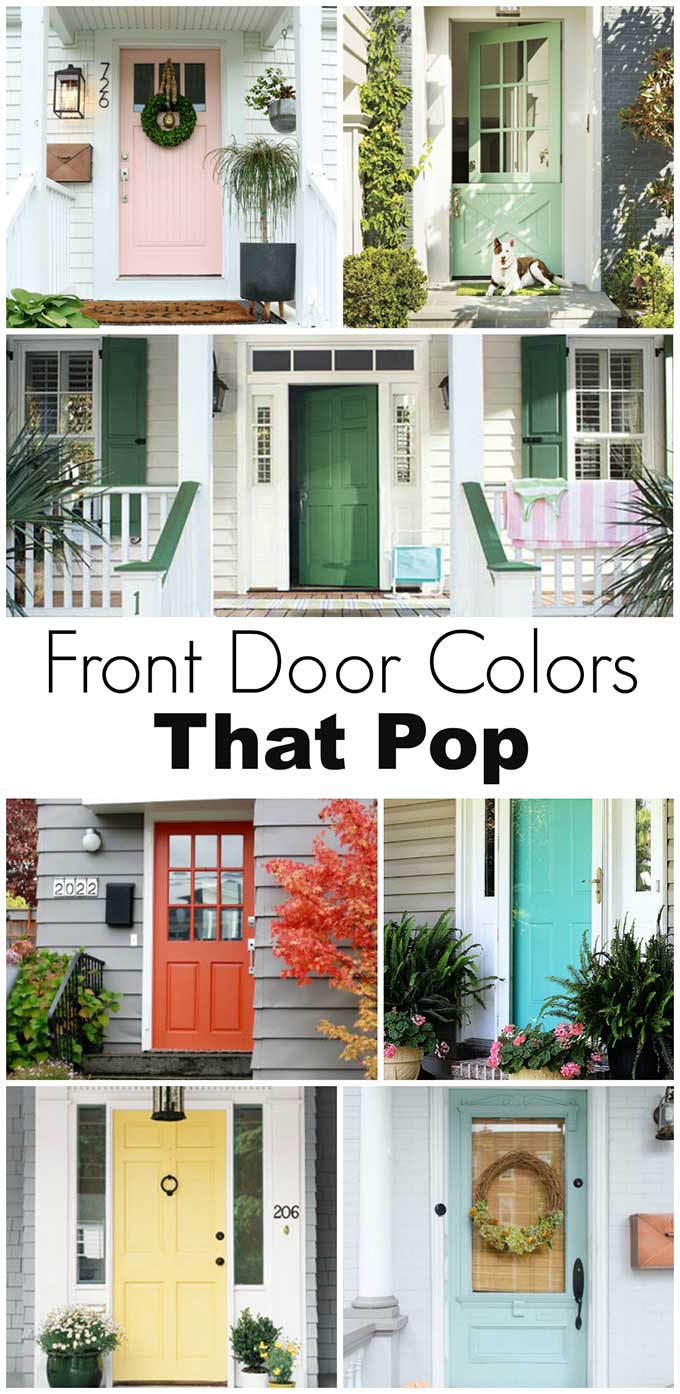 What color is your front door? Does it define who you are?
Other posts you may enjoy: