Step ladders aren't just for getting the Tupperware off the top shelf anymore.
They're also decorative!
I bought this step ladder a few weeks ago at a garage sale, put it on the porch and decorated it for Halloween.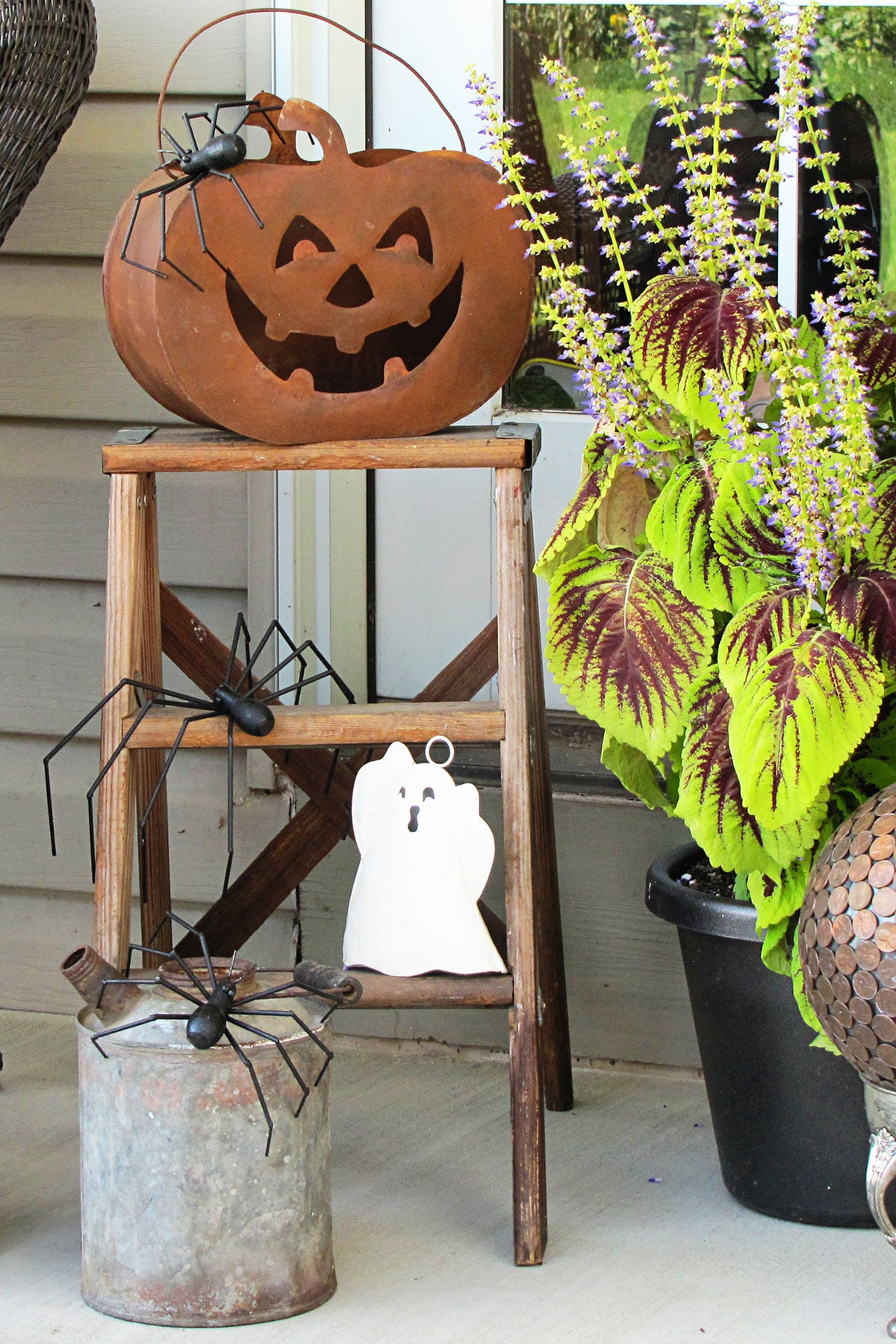 I have this vignette sitting right outside of my living room door so I can see it from both inside and out. As a matter of fact, I am looking at it right now.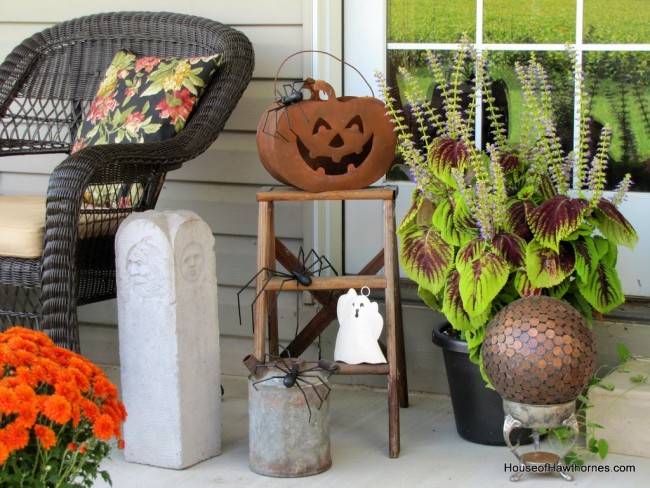 I added my can of unknown purpose which I bought last weekend at the Springfield Antique Show and Extravaganza.
Gas can, maybe?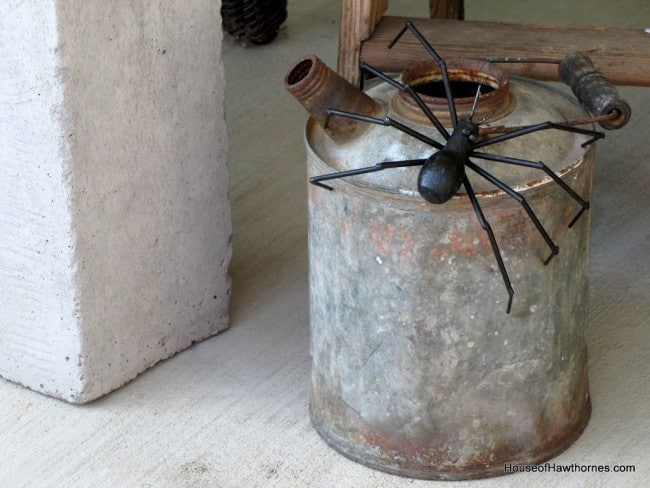 I purchased these metal spiders years ago at a craft fair and wish I would have picked up more of them.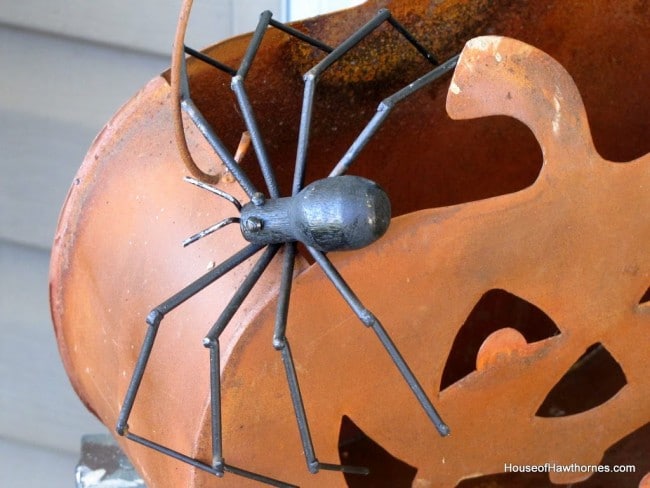 They always find a way into my fall decor. Sometimes clinging to a hay bale, sometimes just climbing up random items on the porch.
Casper appears to be terrified of them!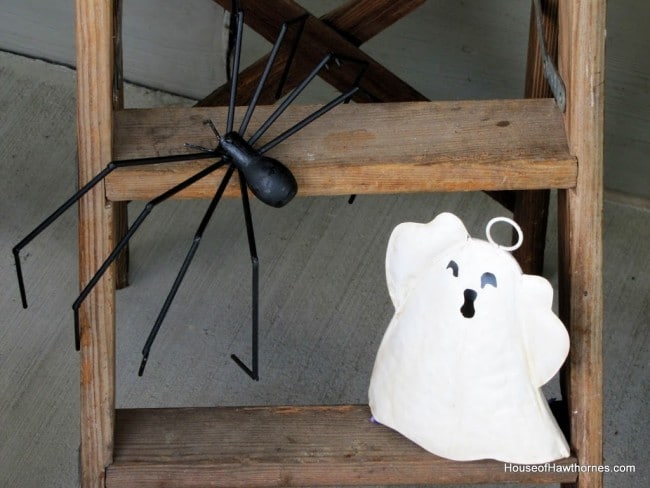 My coleus is still alive and kicking, but will probably wither away at first frost.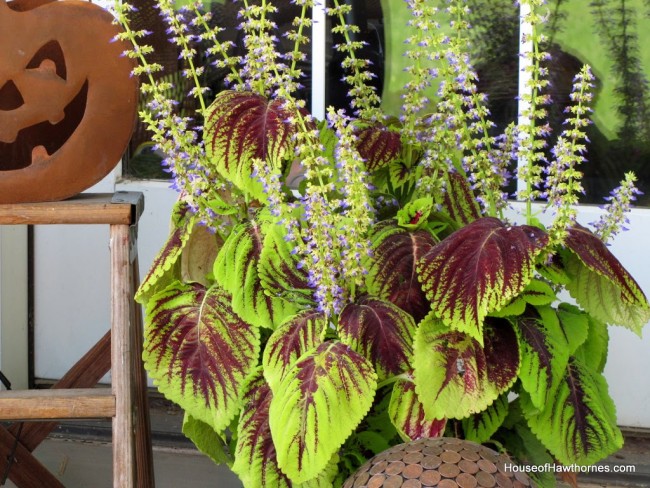 In past years, I had been cutting these blooms off as soon as they appeared, because I buy coleus more for the foliage rather than the flowers. But this year I have been keeping them on the plant. They are actually sort of pretty.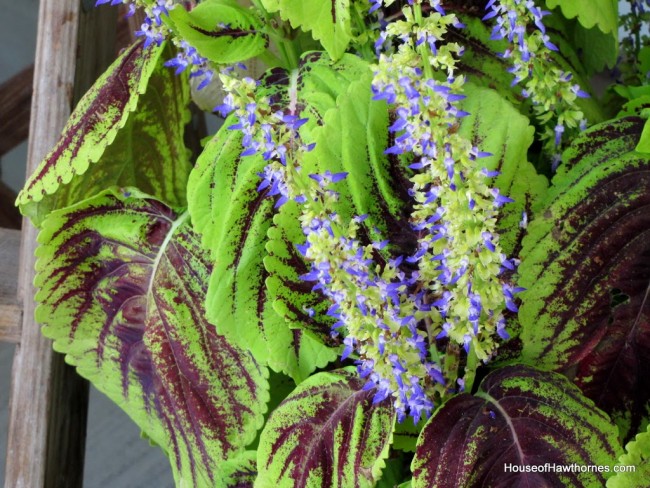 Speaking of flowers, I am a sucker for mums. I can't walk into the garden center without walking out with one.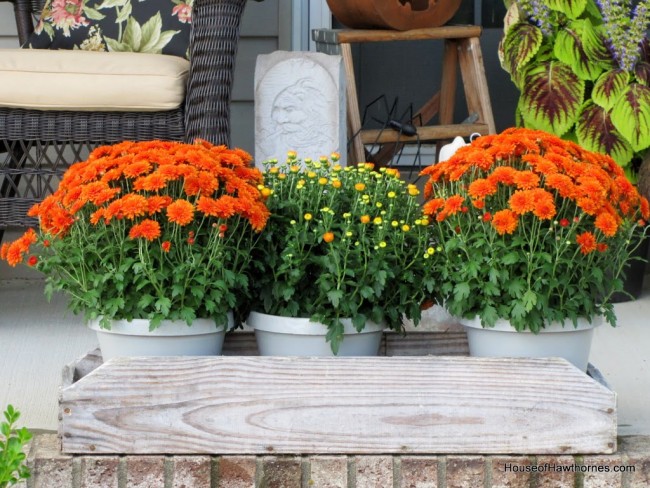 The lighter yellow/orange one (Golden Cheryl) isn't blooming at the same rate as the darker orange ones (Hannah Orange). So my expected explosion of rich fall colors hasn't quite happened yet.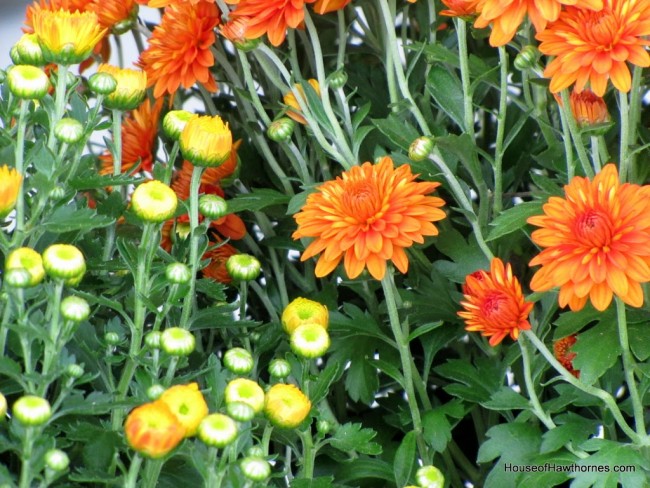 Tell me, are you done with your fall outdoor decorating or do you wait until closer to Halloween? Or skip it all together?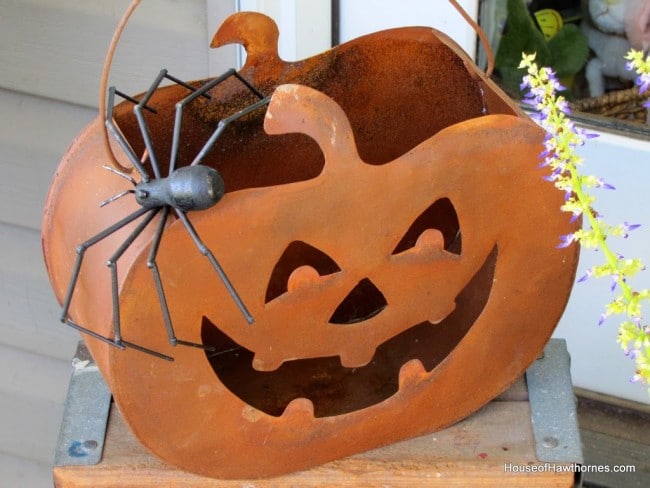 Other Post You May Enjoy:
Traditional Fall Porch Decor
How to Make A Fall Corn Garland
Fall Home Decor|Thrift Store Style