I had a blast at the Country Living Fair this weekend. I went on Friday with my niece and did a ton o' shopping.
BTW, new shoes and walking all over the fair do not make for happy feet.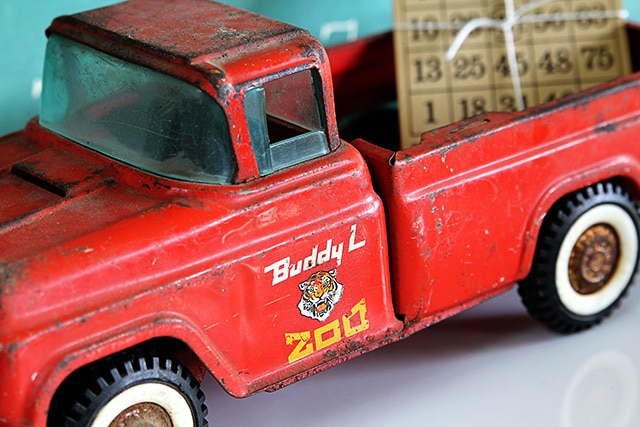 Oh, and if you are going to sit on a hay bale to eat lunch, make sure it's not wet. I don't need any help with looking like I may have peed my pants, thank you!
I'm all about the obvious tips, aren't I.
Then I went back on Saturday for a bit to meet up with some other bloggers and to meet the Editor of Country Living (!!!), Sarah Gray Miller, along with Rachel DeSchepper, the magazine's Senior Web Editor, and Cari Cucksey from HGTV's Cash and Cari.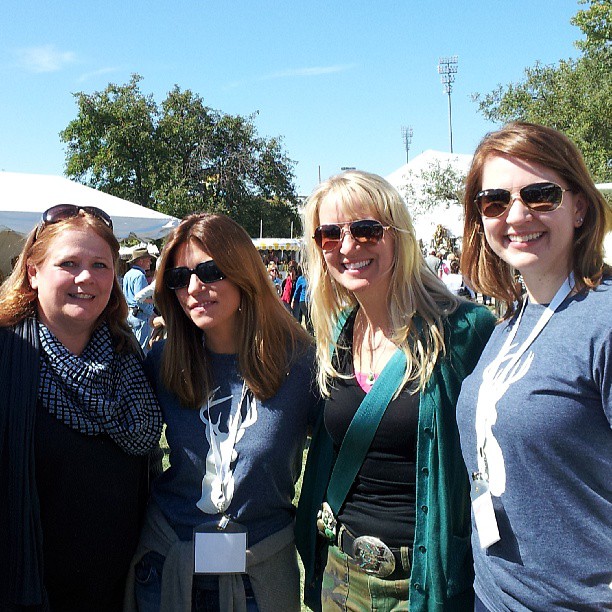 (Yeah, that's me hobnobbing with my new BFFs!)
I took my big girl camera with me, but it was just so darn busy and crowded that I didn't get any good photos with it and finally just tucked it back in my backpack and turned to my trusty cell phone for photos.
Here are some of the pics I shared on Instagram, Facebook and Twitter.
I bought none of this stuff, but I wanted that tractor grill so badly that I had dreams about it on Friday night.
Now, I actually bought more than what I am about to show you. But someone who reads this blog, that I am related to, will be getting a care package from me in a few weeks and I didn't want to spoil the surprises by posting photos here.
So, it's basically my sister's fault that I'm not showing more of my haul from the fair. Blame her.
This Buddy L zoo truck is my new baby.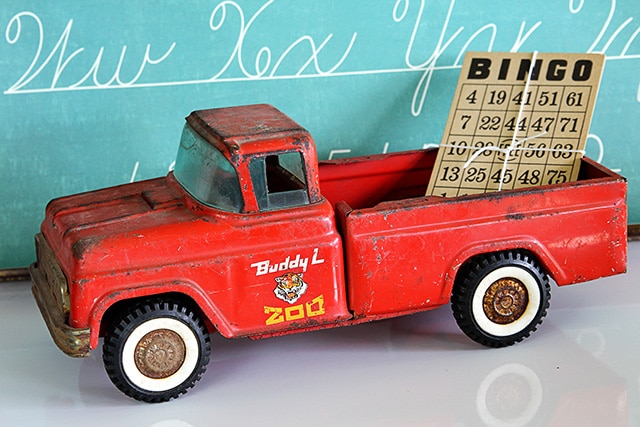 Isn't she hot!
I haven't named her yet, but I am picturing her on my dining room table during the holidays with some Christmas trees stuck in the bed. I may have to steal a camel or two out of my nativity set to use as "zoo" animals.
I also bought a bunch of Bingo cards and a penmanship chart that looks like it's written on a green chalkboard.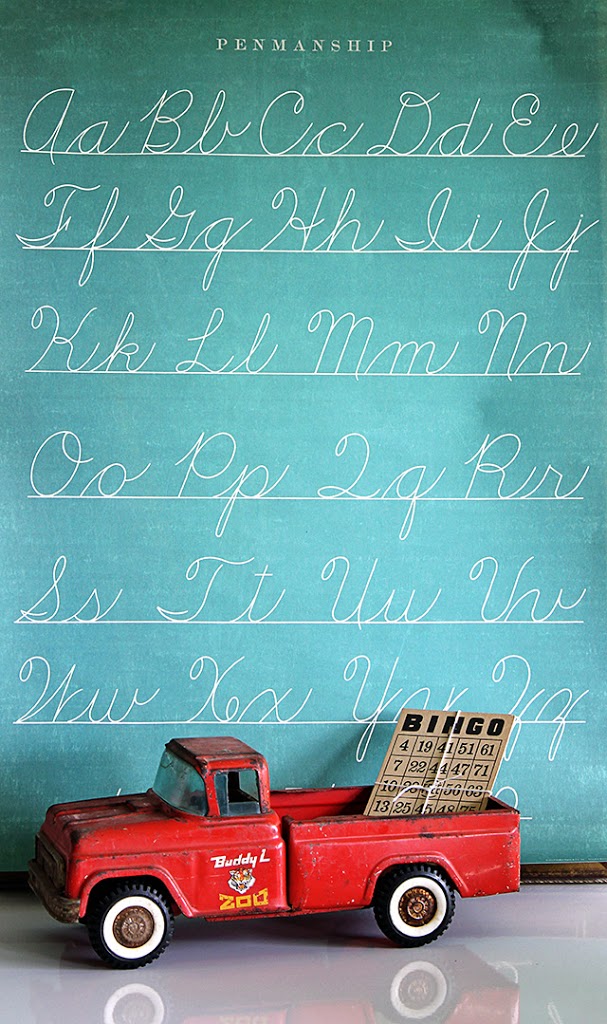 I love any kind of chalkboard, but green is my favorite.
BTW, no wild turkey legs at the fair. Not sure why they weren't up on that breaking trend.
How was your thrifting weekend? Did you score anything cool? Anything weird?