What's the oddest thing you ever bought at a yard sale?
A chipped Garfield coffee mug? A can of Billy Beer? An upholstered chair with a questionable smell (you know what I mean, no one wants me to type "pee" in my post, do they)?
Yeah, well I bought a pair of wild turkey legs at a yard sale last weekend.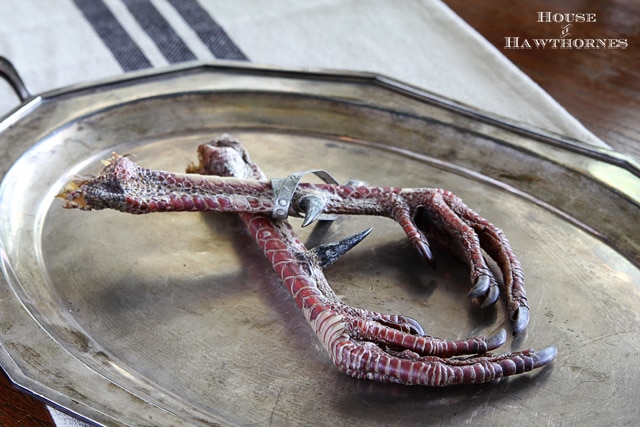 Trump that!

I thought my son would think they were fun. Turns out they make good back scratchers. Not that I am touching them with a ten foot pole, but that is what I am told.
Besides, Thanksgiving is right around the corner. I'm sure there is some way I can work them in to the fall decor.
So, do tell. What is the weirdest thing you have ever bought?
If you are looking for me this weekend, I will be at the Country Living Fair here in Columbus (Please do not rob my house, my twenty Dobermans will be home alone and hungry). I will be tweeting and instagraming and facebooking and all that stuff while I'm there.
And I will be sure to let you know if wild turkey legs are all the rage at the Fair this year! I just have a feeling about this one.