10 years ago when I started blogging I never once thought I'd be talking about poop.
But here we are.
At Christmastime someone bought me a bottle of that Poo-Pourri spray that you might have seen on tv. Not sure why they thought I, of all people, would need it, but whatever.
Prior to using it I thought it was gimmicky, but you know what? It actually works!
You just spray it into the toilet bowl before you drop a load and there's much less of a lingering funky odor.
But my family went through that little bottle pretty quickly, so instead of buying more I decided to make my own poo spray.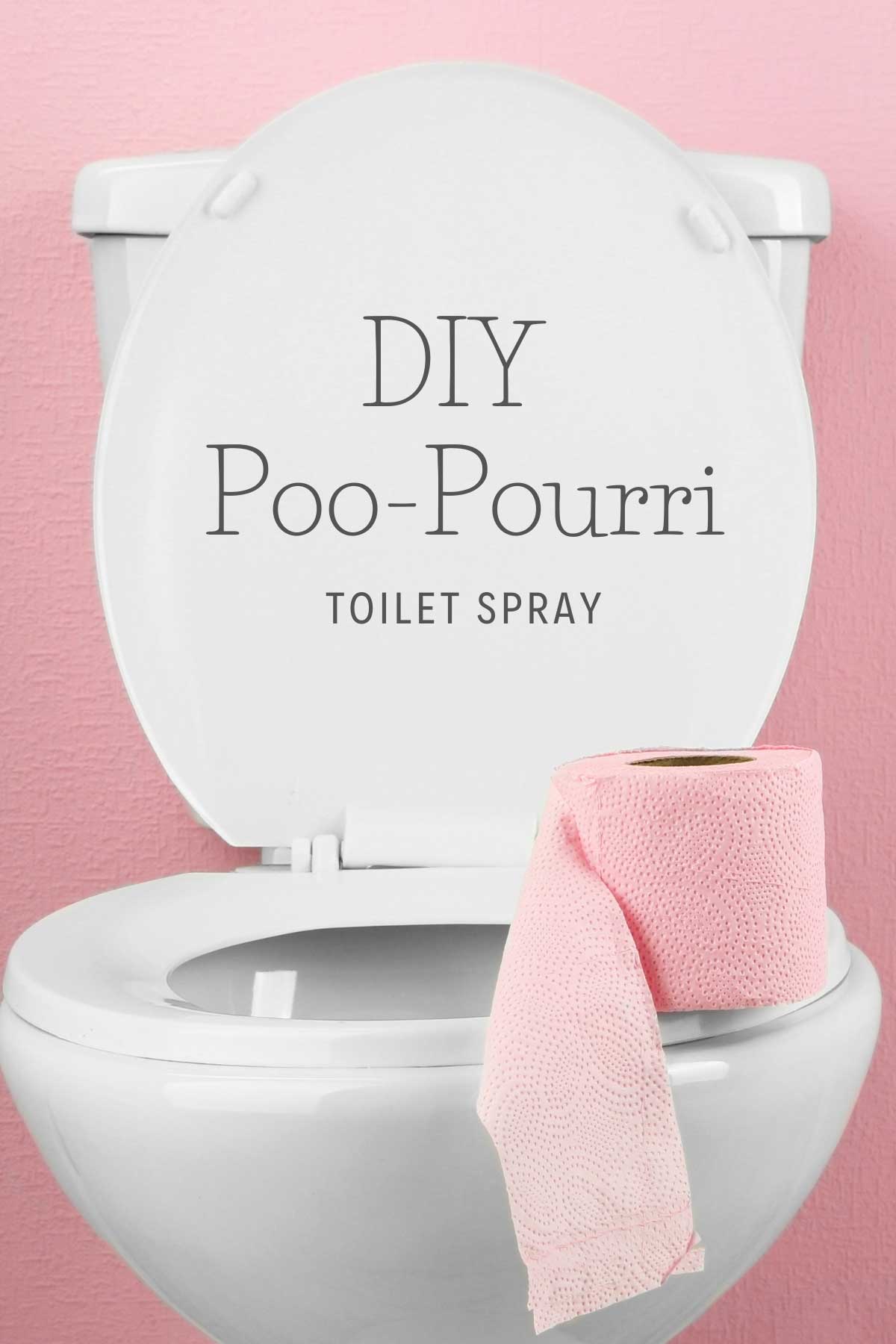 How Does Poo-Pourri Work?
When you spritz your homemade poo-pourri into the toilet it creates a barrier on top of the water. Then when something drops into the water (wonder what that would be), the stinky smell is trapped beneath the water.
As a bonus the light fresh scent of the essential oils is released into the air.
How To Make Poo Pourri
Making homemade toilet spray is so easy. It takes maybe 5 minutes to make and is economical once you buy your initial supplies.
And it makes cute gifts.
Here's a video on how to make it:
Or there is a also a printable "recipe" down below.
Ingredients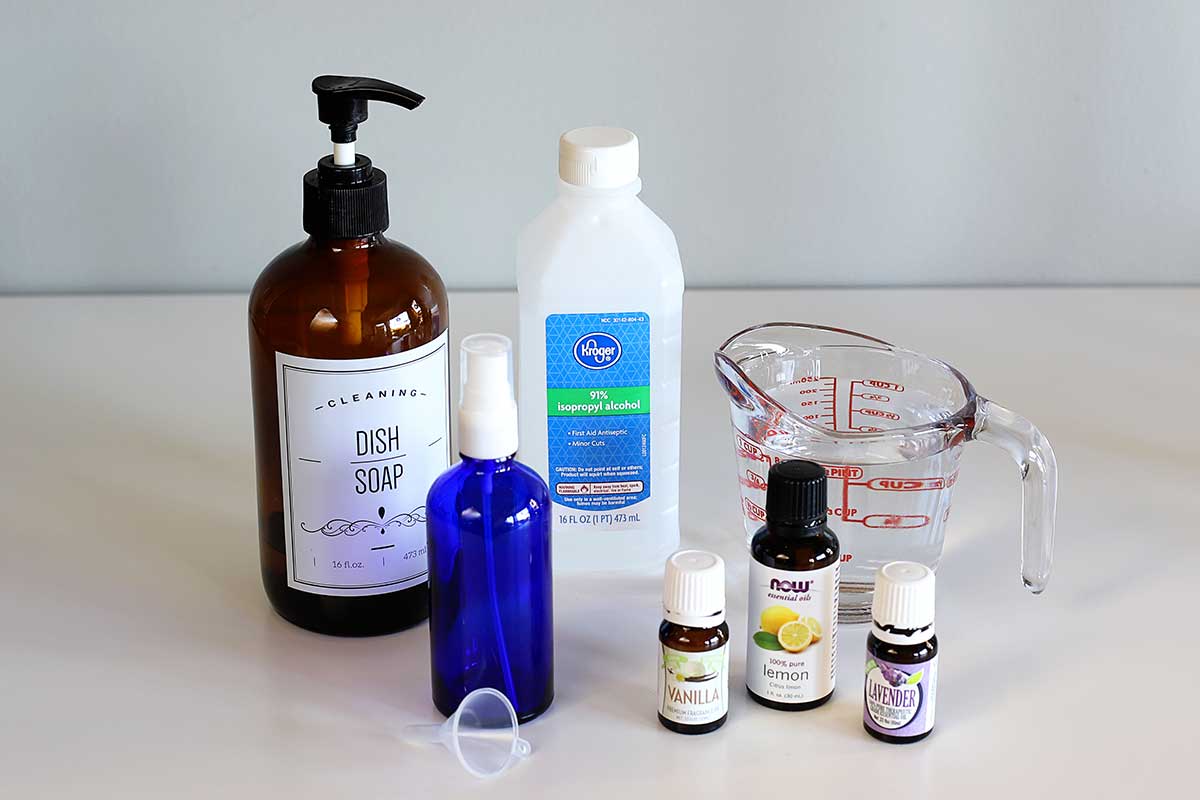 (This post contains some affiliate links for your convenience. You can read my full disclosure policy here.)
Dish Soap
Rubbing-Alcohol
Distilled Water
Lemon Essential Oil
Lavender Essential Oil
Vanilla Fragrance Oil (looks like an essential oil, but isn't technically an essential oil)
Glass Spray Bottles with funnels or dropper (normally comes with the bottles)
Printable Homemade Poo-Pourri Recipe: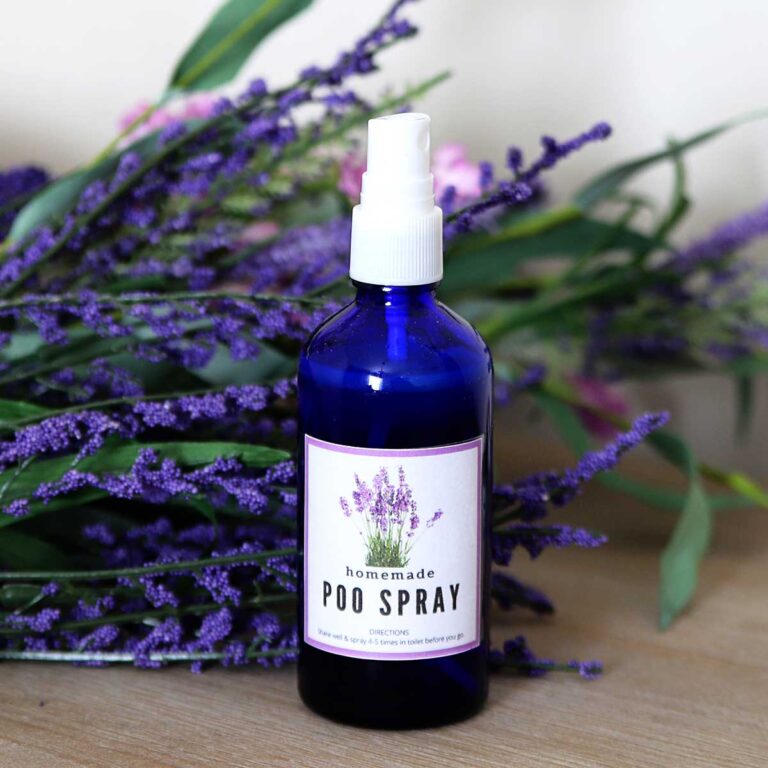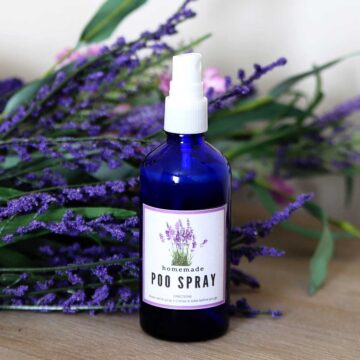 Homemade Poo Pourri Spray
Homemade toilet odor spray made with essential oils
Print
Pin
Rate
Instructions
Put funnel in bottle and add Alcohol

Add Lemon, Lavender and Vanilla oils to the bottle - you can either use a dropper or just tap the drops into the bottle

Fill the remainder of the bottle with Distilled Water

Screw on spray topper and shake bottle to mix the ingredients

Attach label (printable labels can be found in the post below)
Notes
Directions For Use:
Shake well before each use. Spray 4-5 squirts in toilet before you go #2.
Please Note:
Do not spray near eyes. Keep away from toddlers.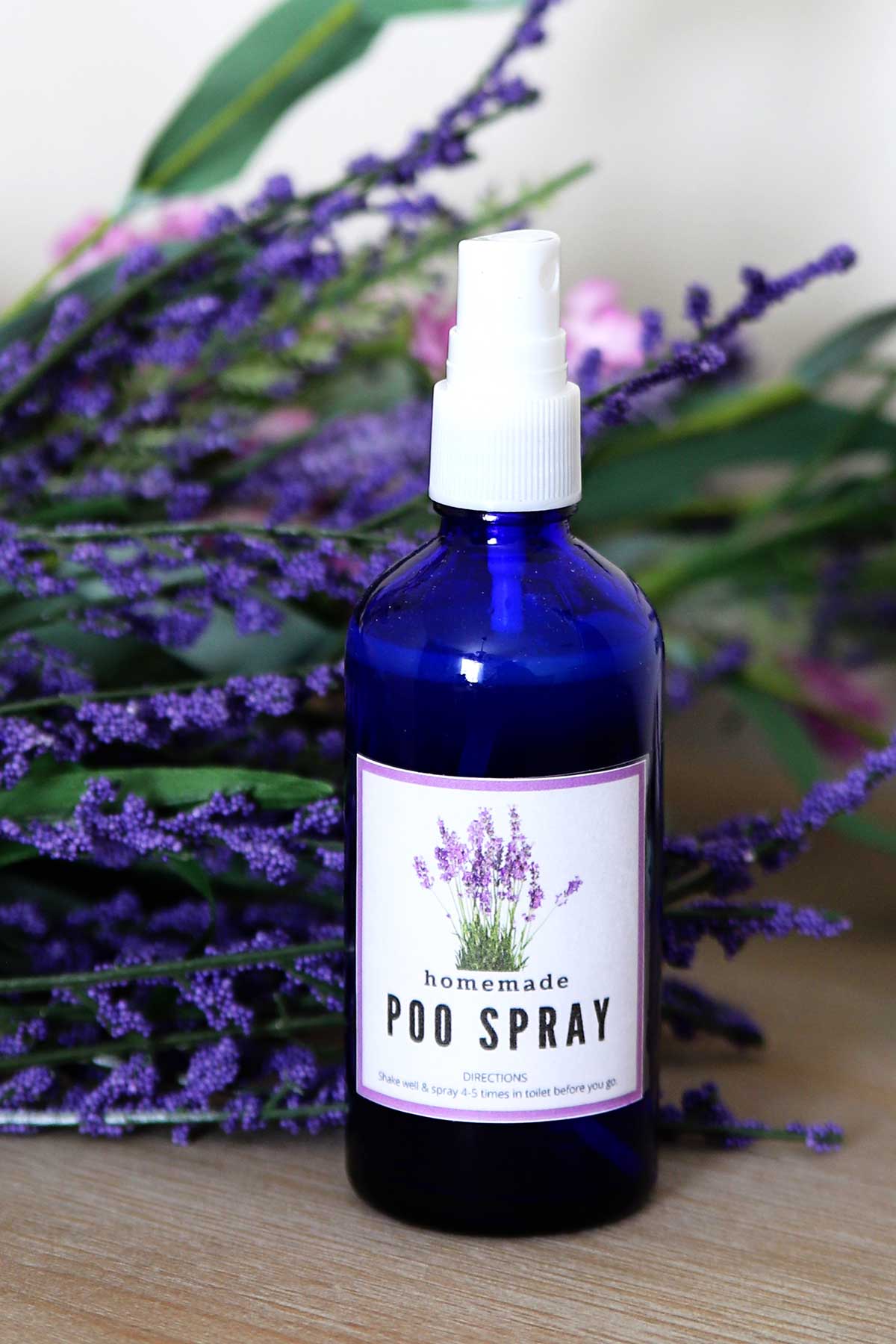 Printable Labels For Your Bathroom Spray
Hey, if you have to use a poop spray, it might as well be cute! I made the labels myself and you are free to get the labels HERE (for personal use only please).
The labels are sized for the 4 oz bottles (although my bottles say they were 3.4 oz, they actually measure to be 4 oz???).
When you pull them up on your computer and click on the printer symbol make sure you print them as Actual Size.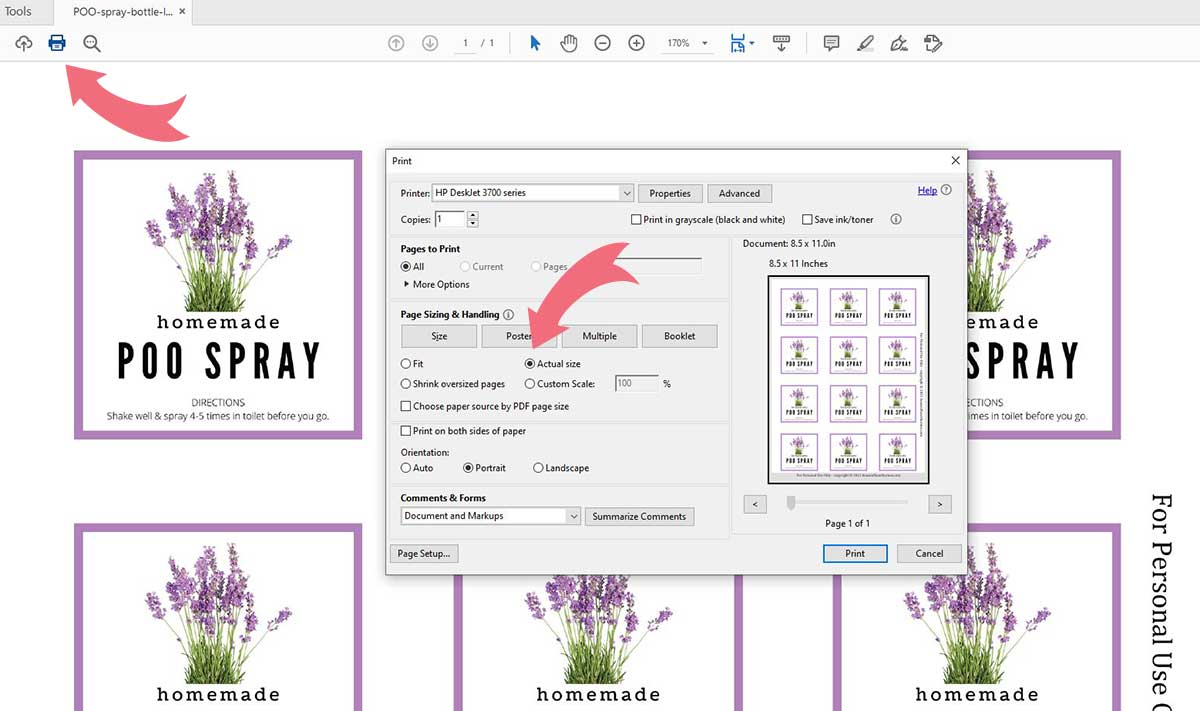 To attach the labels to the bottles, simply cut them off the sheet and use a slightly larger piece of packing tape over top of the labels to adhere them. 3-4 pieces of scotch tape would also work.
Check out the web story version of this article HERE.
Other Post You May Enjoy:
Homemade Natural Mosquito Spray
Homemade Squirrel Repellent Recipe