This weekend I went out and bought a bunch of supplies to make a spring wreath for my front door. Like a bunch!
And you know me, I normally prefer to repurpose something around the house with what I have rather than spend 14 billion dollars on new craft supplies.
But I am in a spring mood. Maybe a little bit early.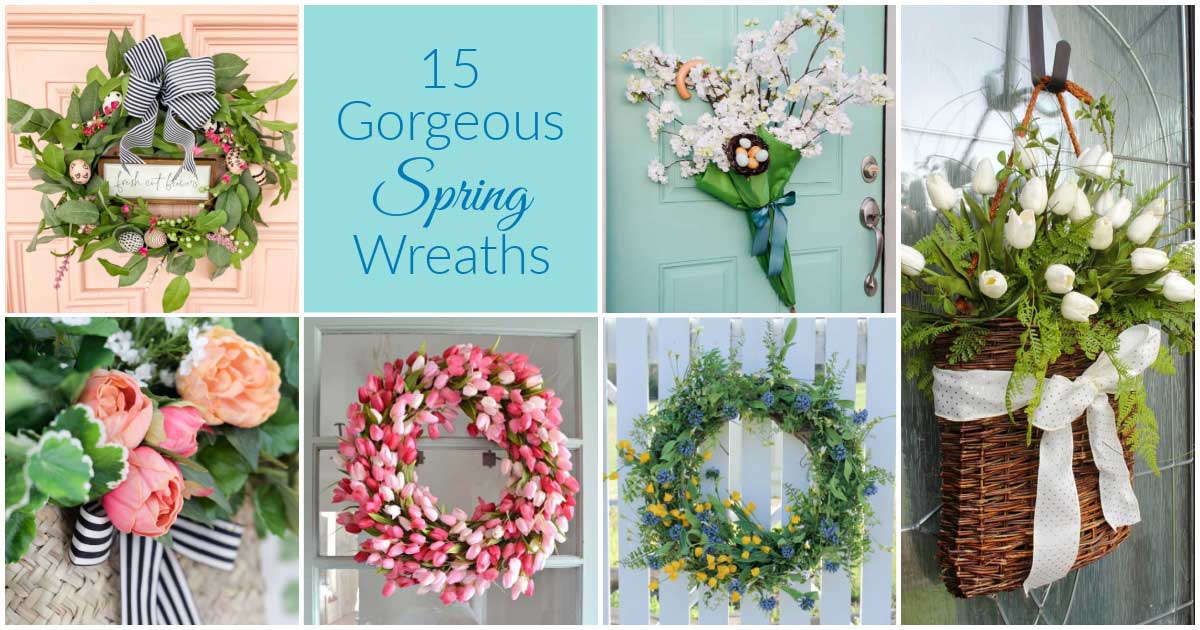 And once I got in the craft store all the pretties were just jumping in my cart. Left and right.
I'll show you what I made for my front door later this week, but until then here are 15 Spring Wreaths For Your Front Door to get your own creative juices flowing!
And dreaming of S-P-R-I-N-G.
15 Gorgeous Spring Wreaths To DIY This Year
Do you have your spring wreath on the front door yet?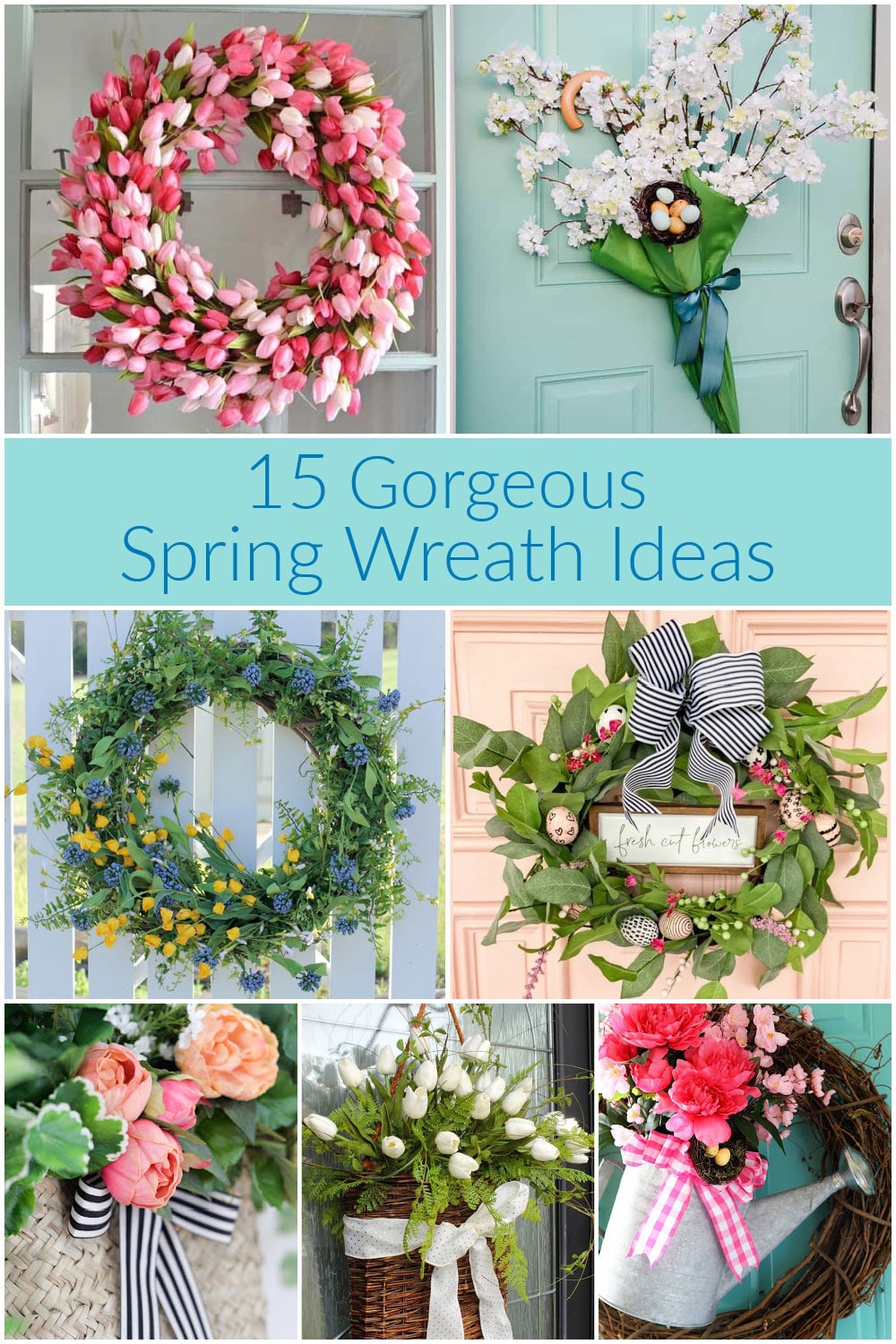 Check out the web story version of this article HERE.
Other posts you may enjoy:
Quick & Easy Hydrangea Wreath (made with real hydrangea)
7 Simple Ways To Add Spring To Your Home Decor
Easy Spring Teacup Decorations For Your Table