I found this vintage monkey pod wooden bowl when out thrifting a few days ago.
Actually, I think it found me.
It was poking out from under a huge pile of baskets at the thrift store.
I would have never seen it if not for me having to tie my shoe, glancing up and seeing its glorious wooden goodness beckoning to me.
I don't believe it was a salad bowl, more of a fruit bowl for the counter possibly.
Once digging it off the bottom of the shelf, I realized its 1950's finish had seen better days. Probably in the 1950's.
It had LOTS of minor scratches on the finish and some paint drips (Paint drips??? What on earth were they using her for?).
A couple years ago I repurposed a wooden salad bowl into a fancy wooden bowl using paint.
But this time, I decided to try to bleach the wood similar to what is popular for tabletops and dressers in the Modern Farmhouse crowd.
Some also call it a raw wood look.
Now before I start with all the mind-numbing fascinating details, this is not something you will eat off, it is for decorative purposes only.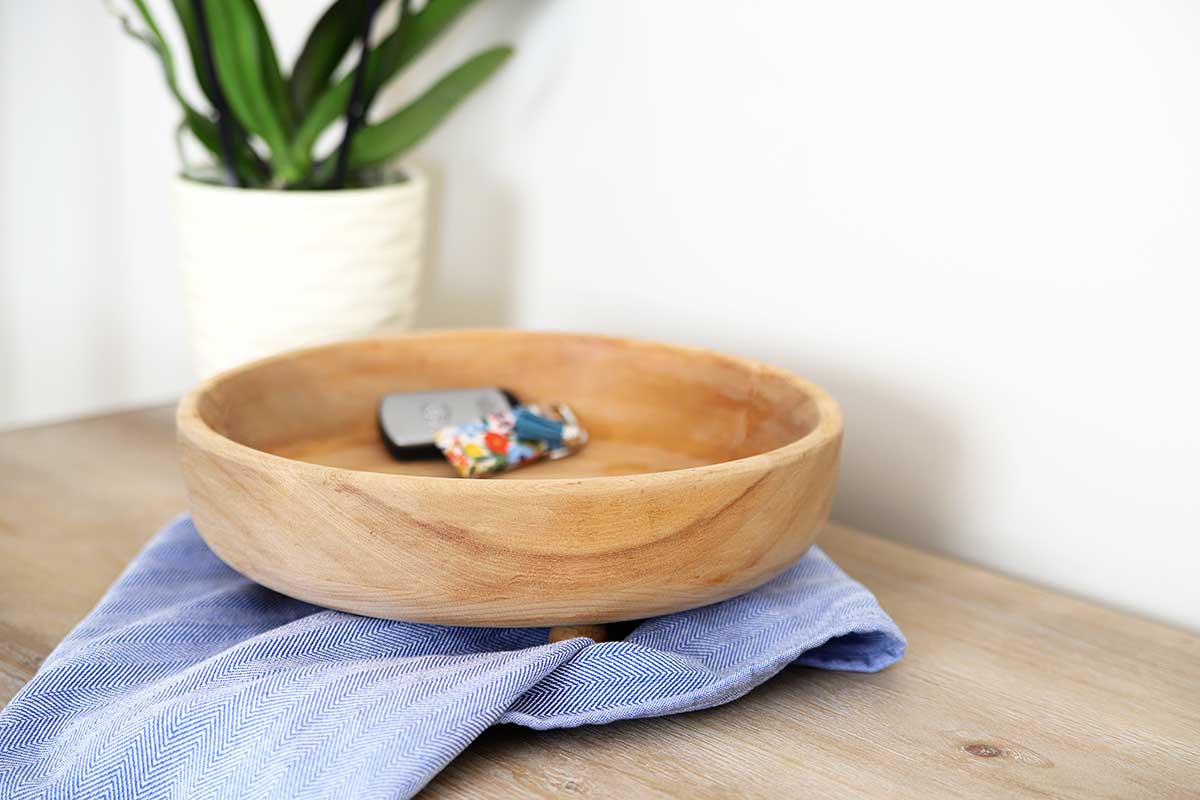 How To Bleach Thrift Store Wooden Bowls For A Modern Farmhouse Look
(This post contains some affiliate links for your convenience. You can read my full disclosure policy here.)
Supplies:
wooden bowl
sander and sandpaper
bleach
cup to hold bleach (nothing metal)
brush
vinegar
water
rags
paste wax (optional)
Please use all proper safety precautions while doing project including:
Use goggles while sanding
Use both goggles and gloves while working with bleach and vinegar
Use bleach in a well ventilated area
Instructions:
Sand bowl to remove top coat of wood stain.
I used a Black & Decker mouse sander. You could also use a sanding block or sandpaper, although that would take longer and use a little more elbow grease.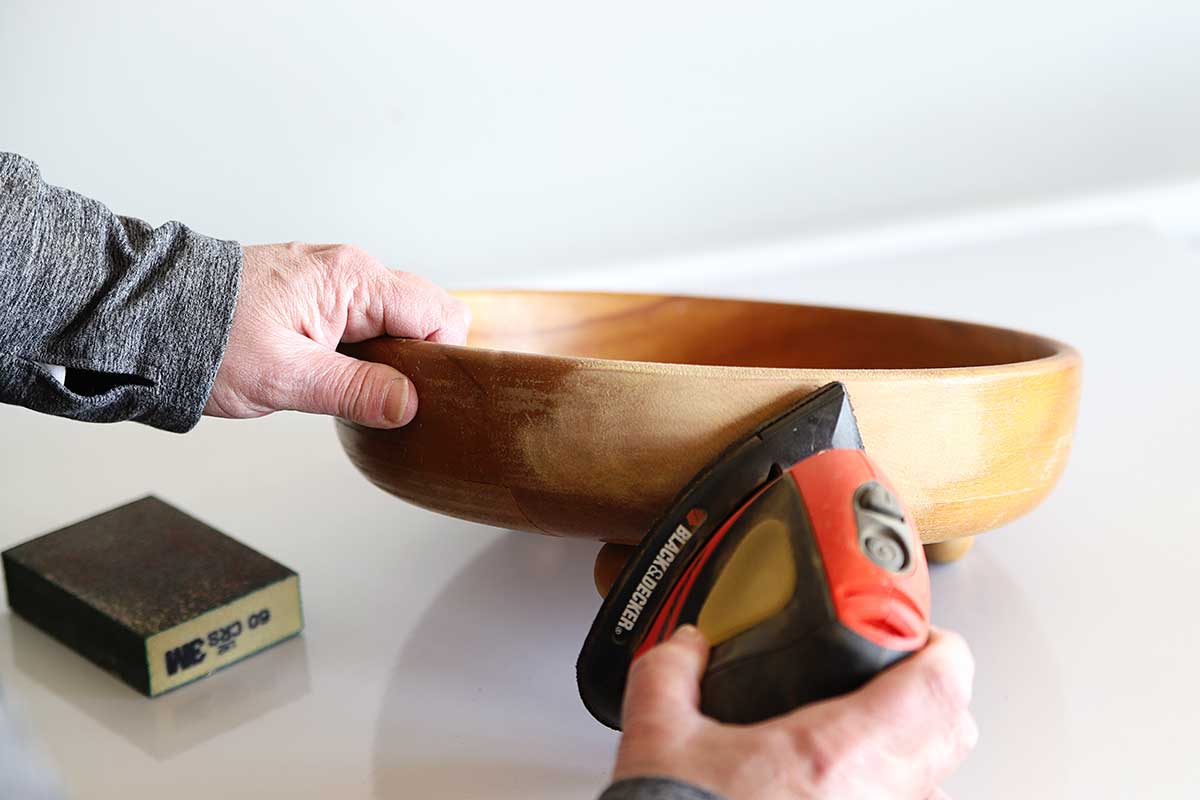 I took my time sanding because I wanted to sand out some areas that had been stained, so it took probably about 30 minutes to get the whole thing sanded properly.
After sanding, your piece will look much lighter. Although not quite light enough!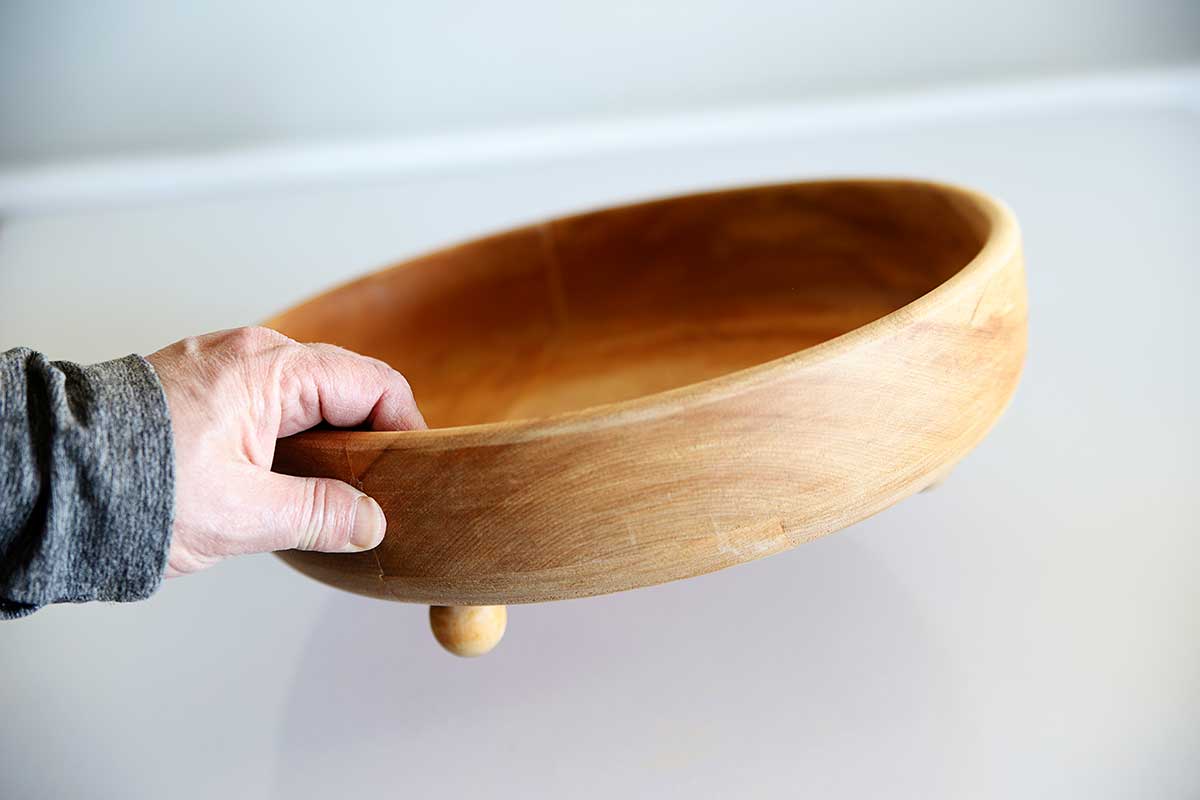 Put a bit of bleach into a paper or plastic cup (bleach reacts with metal, so do not use a metal container) and apply with a brush in a well-ventilated area.
You'll notice the snow in the background since I decided to do this project on a day it was 17 degrees.
And you might think it would take the bleach forever and ever to dry in the frozen tundra of Ohio, but it actually dried in about an hour.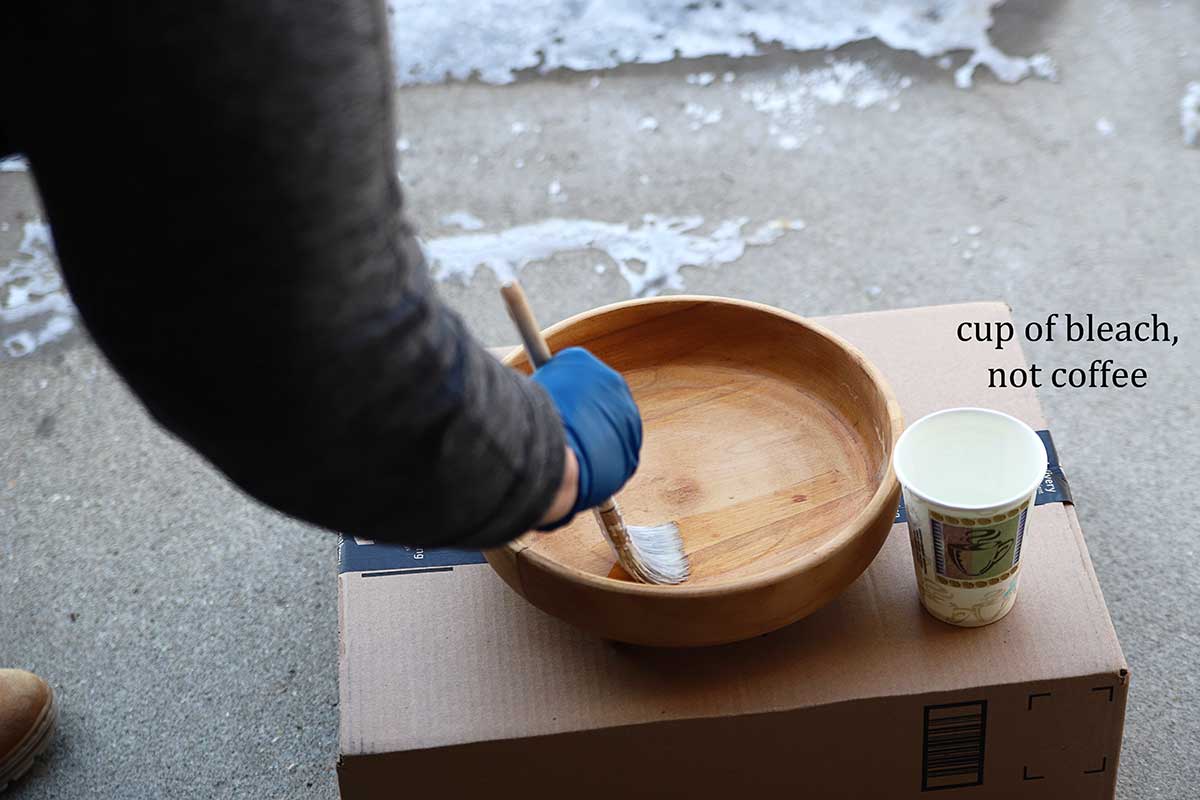 I ended up putting two coats of bleach on the bowl, not because it necessarily needed it, but I figured better safe than sorry (and I wasn't going to risk frostbite again the next day).
After the bleach has dried and your bowl is the color you want, take equal parts vinegar and water, mix it up, dip a rag in it and apply it to the wood.
PLEASE NOTE: I am not saying to mix a big old cup of bleach and vinegar, because of course, this would be dangerous. I am suggesting you soak a rag in a mixture of vinegar and water and wipe down the wood that has completely DRIED at this point. Please see this article from Bob Villa discussing The Do's And Dont's Of Bleaching Wood, where he also suggests the rag soaked in water and vinegar method.
This will stop the bleaching process. To be all technical and nerdy, it neutralizes the alkaline effect of the bleach.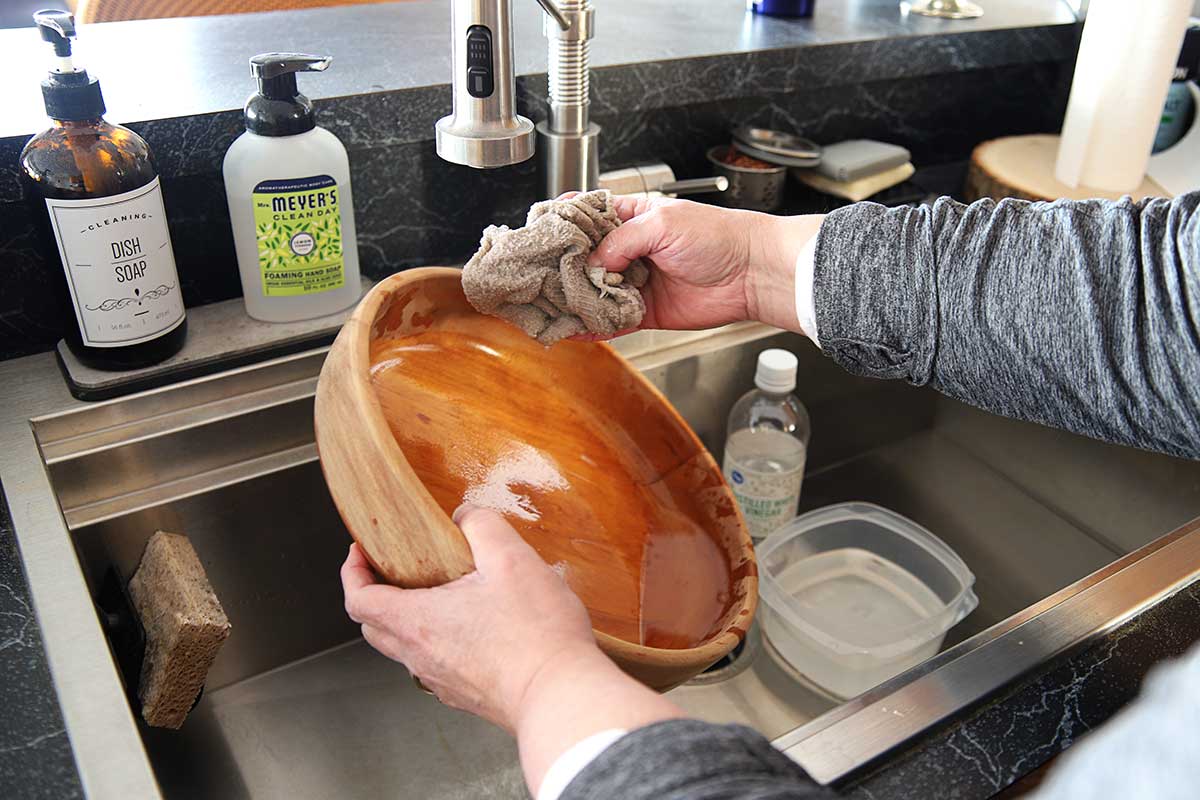 And then rinse with plain water and air dry.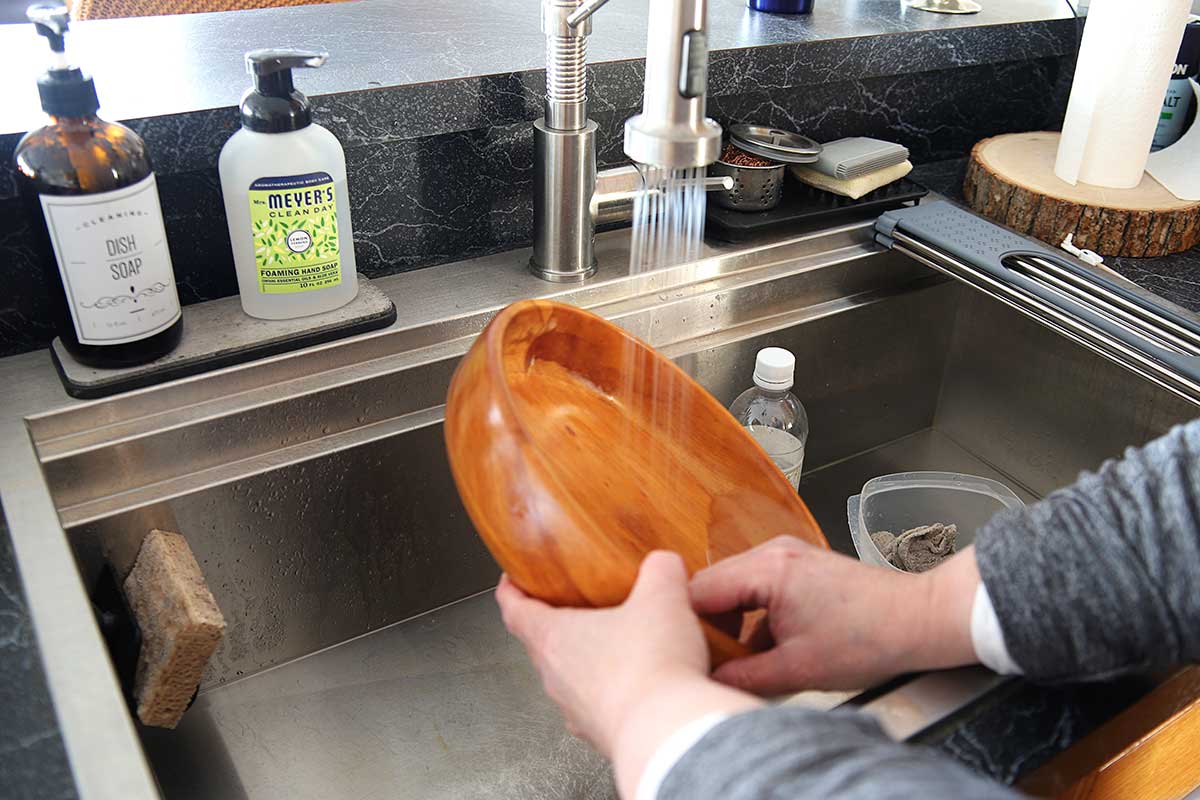 Once dried you can apply a paste wax to give a little protection if you want. I chose to just keep it naked.
I really do love the lighter color of the bowl. I think it's a more rustic, natural feel.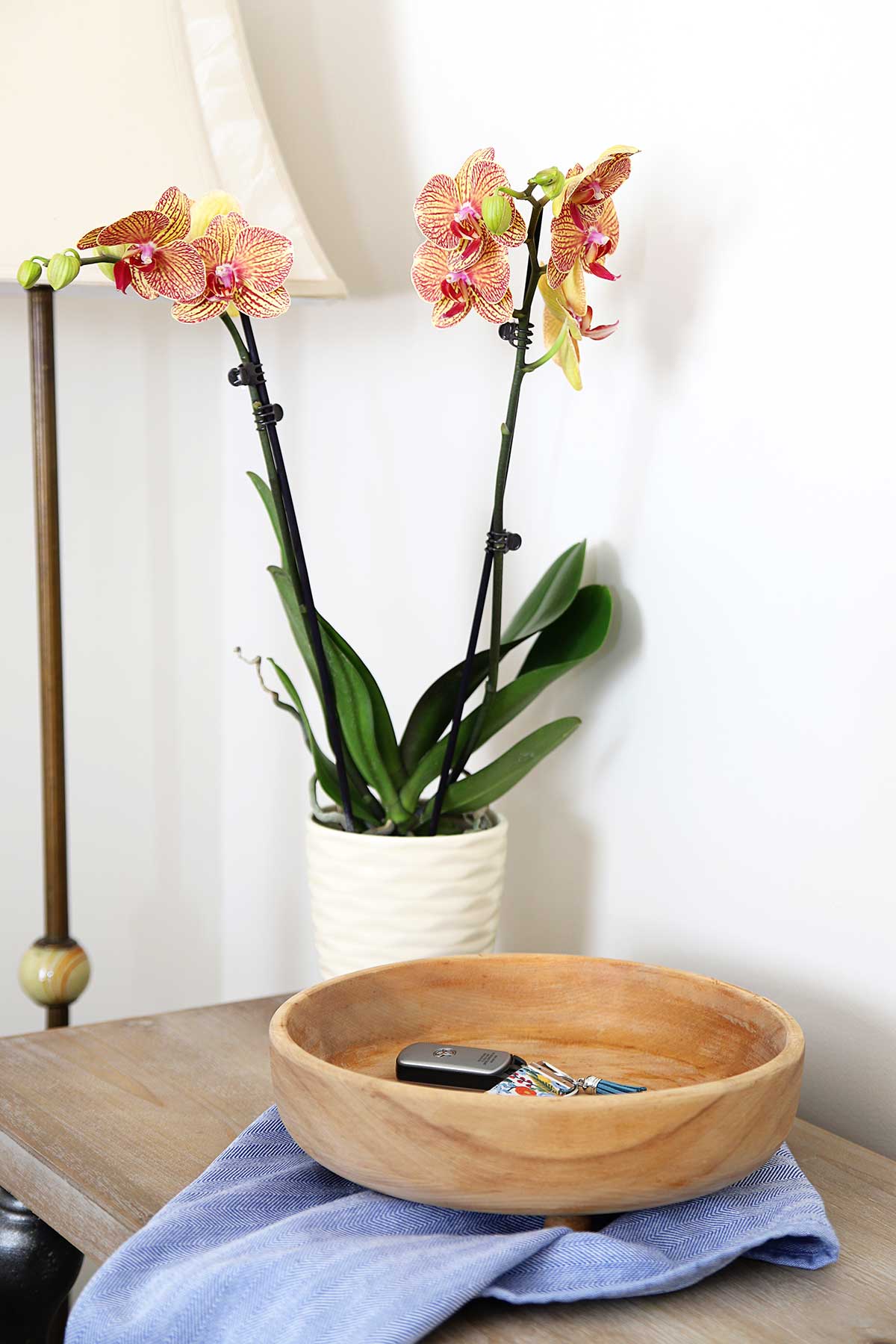 Now let's see what my Thrift Store Decor Teammates have up their sleeves this month: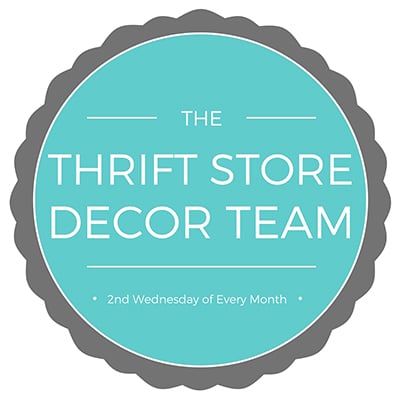 DIY Chinoiserie Ice Bucket - Our Southern Home
Textured Stoneware Using Paint And Baking Soda - My Uncommon Slice of Suburbia
Bird Nest In A Basket - Petticoat Junktion
Cabinet Door Vanity Tray - My Repurposed Life
How To Make Macrame Plant Hanger - Domestically Speaking
DIY Coin Purse From Crocheted Potholders - Sadie Seasongoods
Bleaching Wooden Bowls | Farmhouse Look - House of Hawthornes (that's me)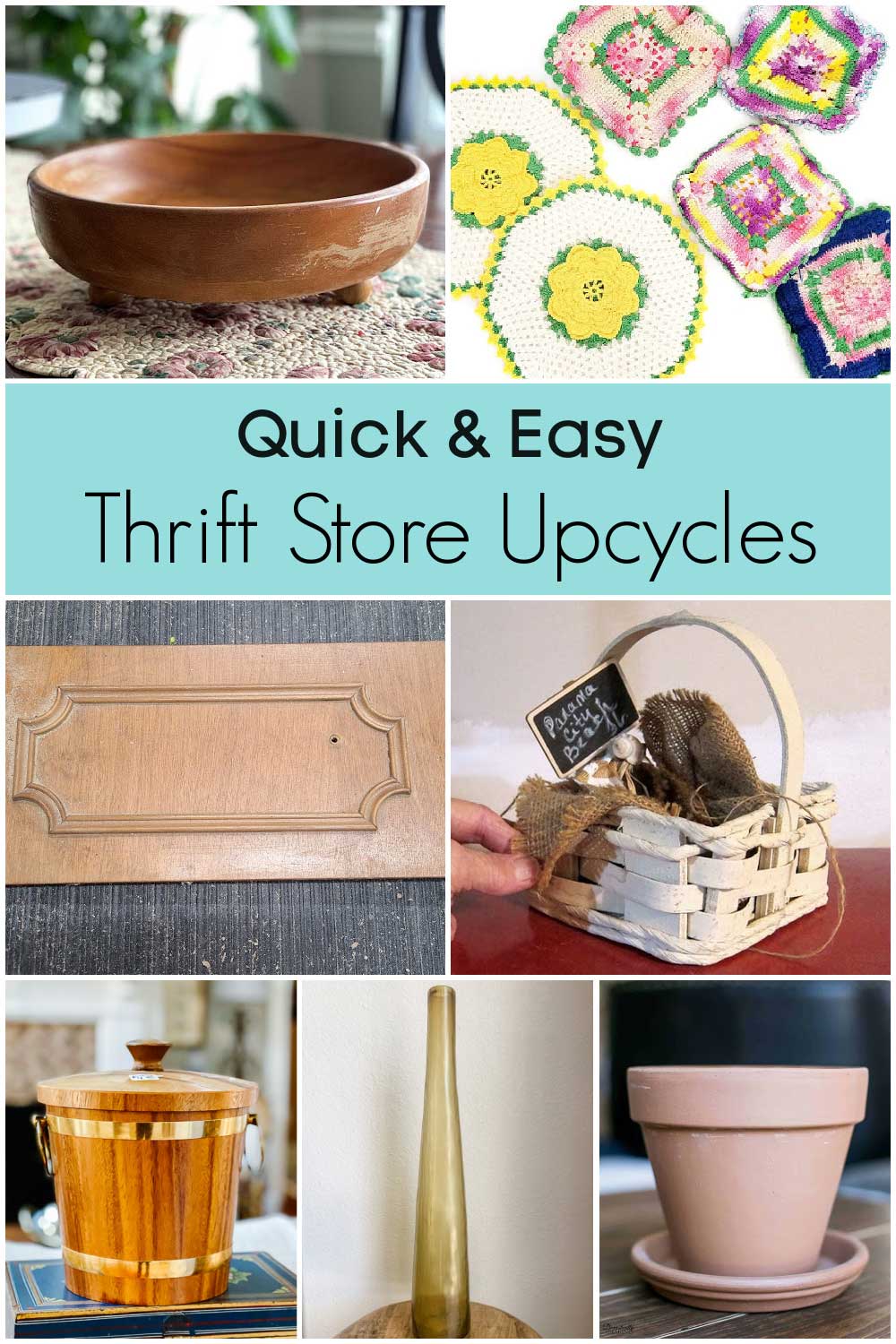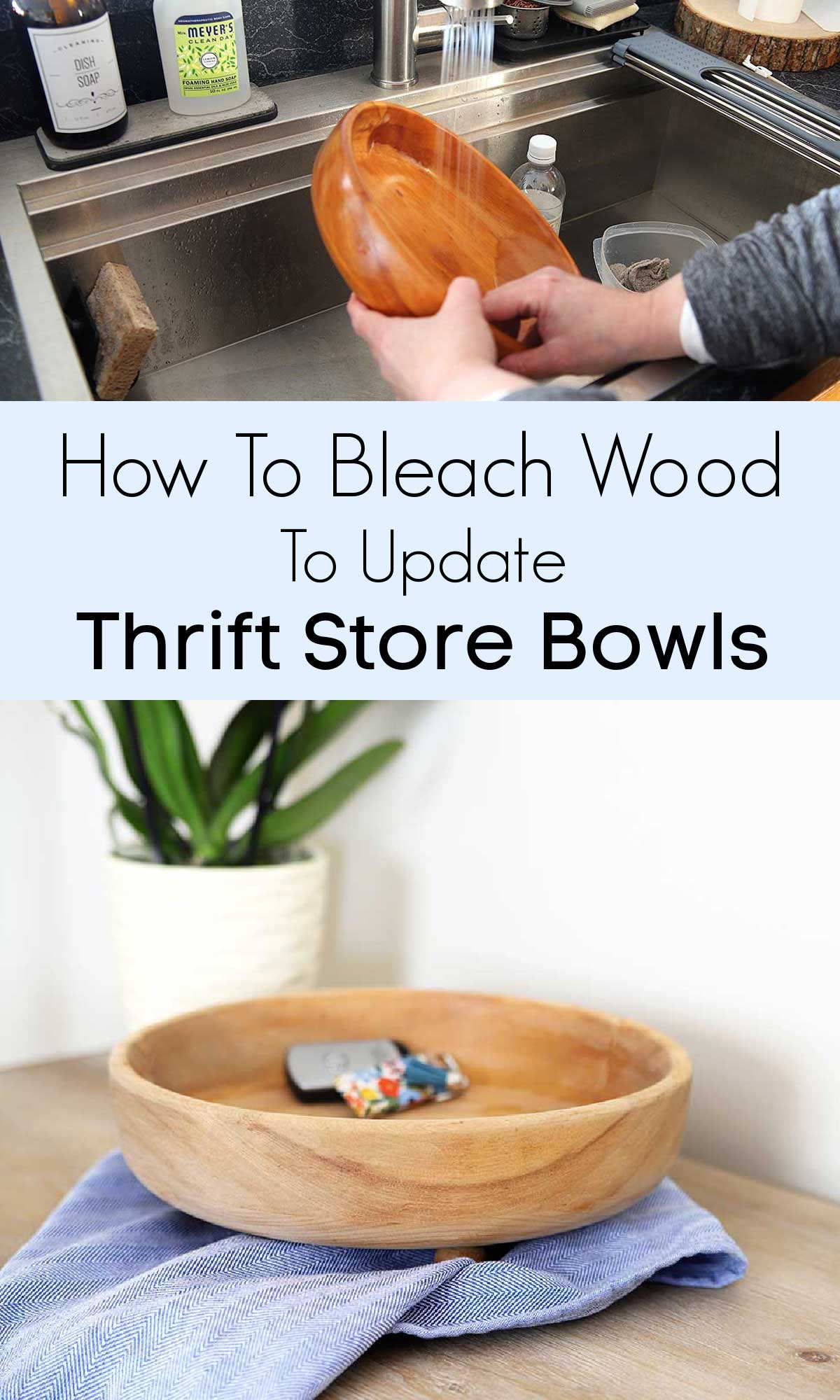 Other Posts You may Enjoy:
Mid Century Modern Chair Restoration
Baking Soda Paint Thrift Store Makeover
How To Upcycles Old Books Into Clocks