Planting flowers in a birdcage is a quick and easy DIY gardening project. This birdcage planter was repurposed from a parakeet cage found at a thrift store.
You know when you see something at an antique store and you CANNOT get it out of your mind? But the price is so pricey that you CANNOT pay that much for it and still call yourself the Queen Bee of all things thrifty?
That was me with this awesome chippy old birdcage I have been ogling at my local antique place. It was green and old and a little bit rusty and a little bit crusty.
And just about perfect. Except for the $49 price tag.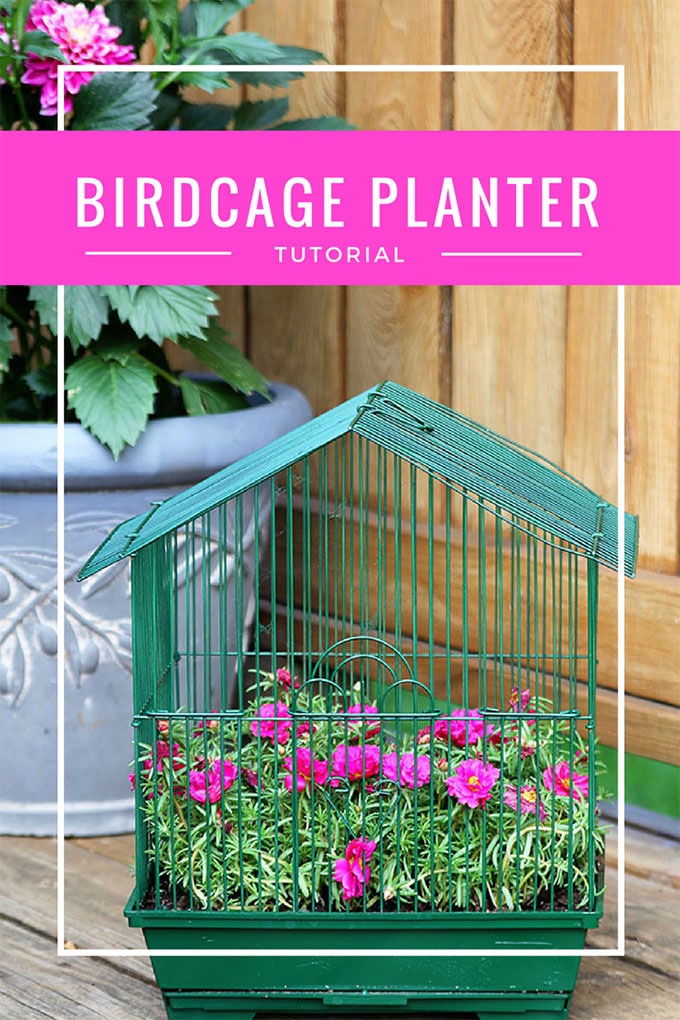 So imagine my surprise when I'm at a yard sale and the lady has 3 birdcages all lined up and ready to sell. I casually asked how much one of those "beat up old birdcages" were.
A buck. SOLD.
And I thought I'd start off with how I repurposed my $1 birdcage into a birdcage planter.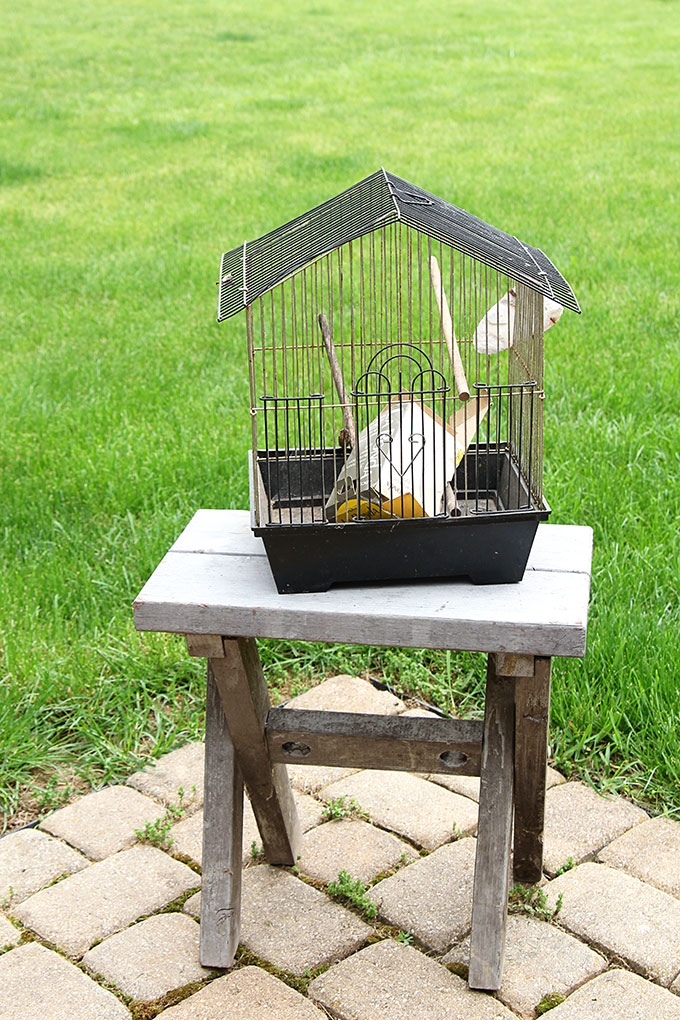 Luckily it came with a burnt out light bulb, some mouse droppings and a chewed on bird cuttlebone (I had to Google that because I had no idea what to call that nasty thing).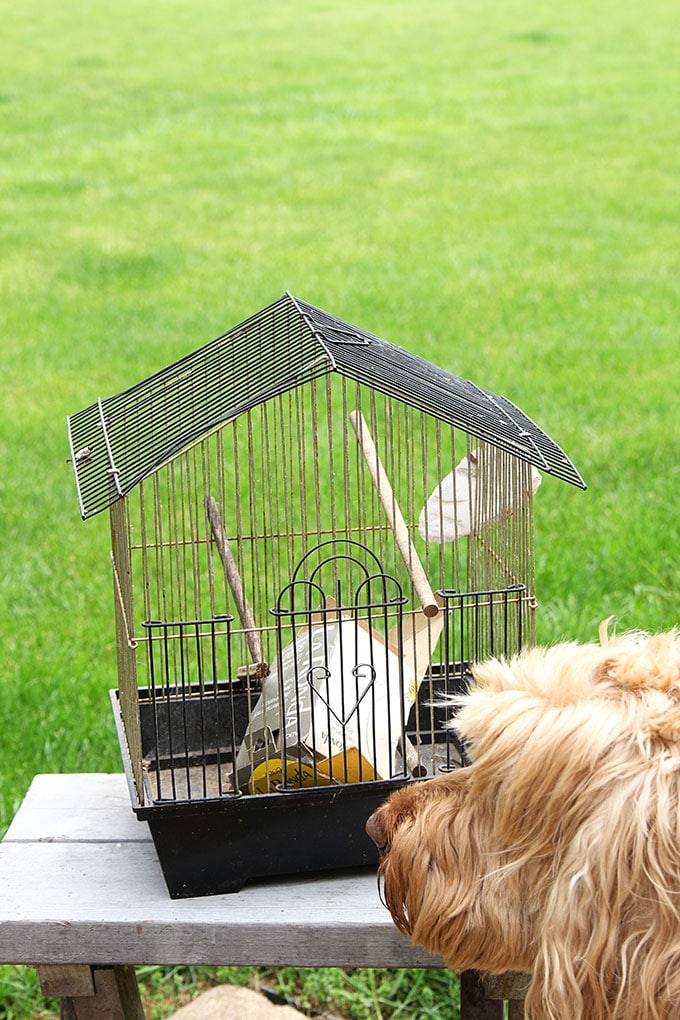 Lacey was fascinated with the cage. I think she thought a bird was still living in it.
After I Lysol-ed out the cage, I decided to spray paint it a vintage green color.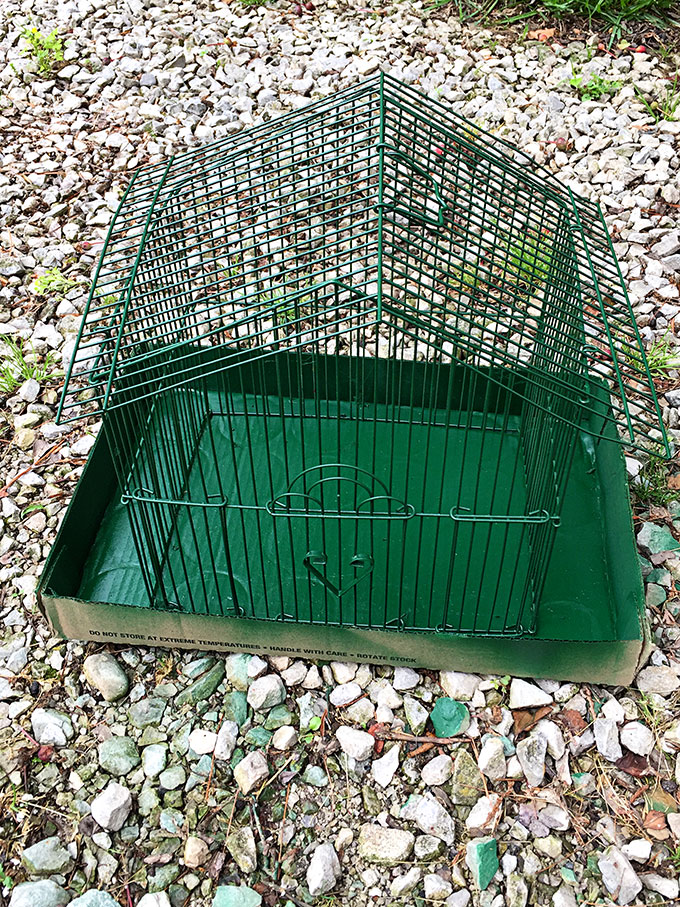 And planted some BRIGHT pink portulaca in it.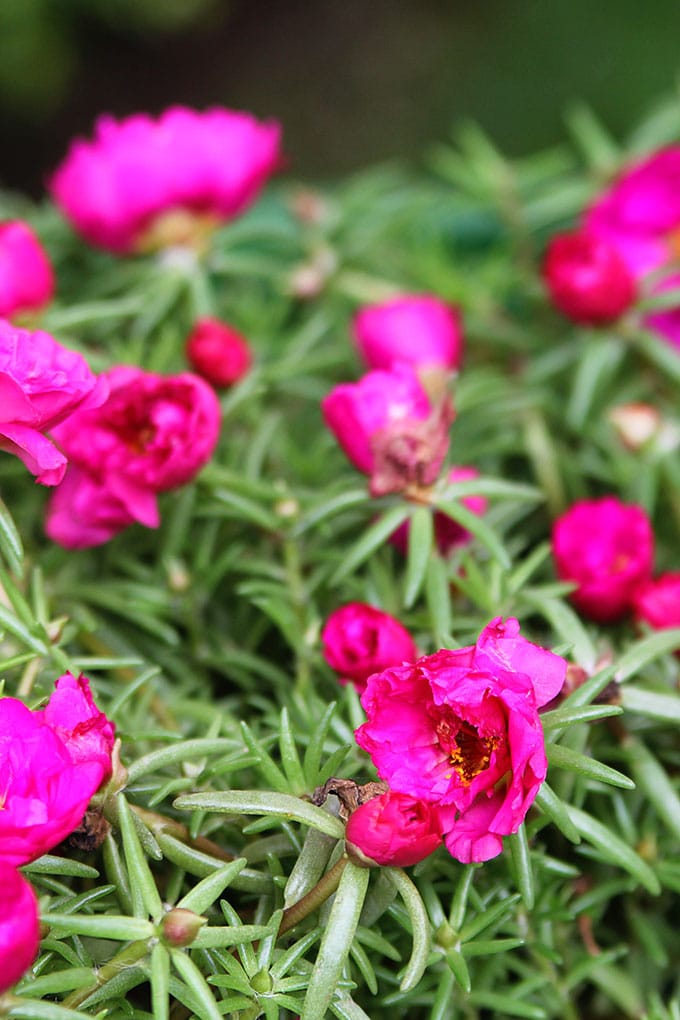 Boom.
If that's not easy, I don't know what is!

It's not the hardest thrift store repurpose out there, but it sure did turn out cute.
And best of all, no birds where hurt in the process.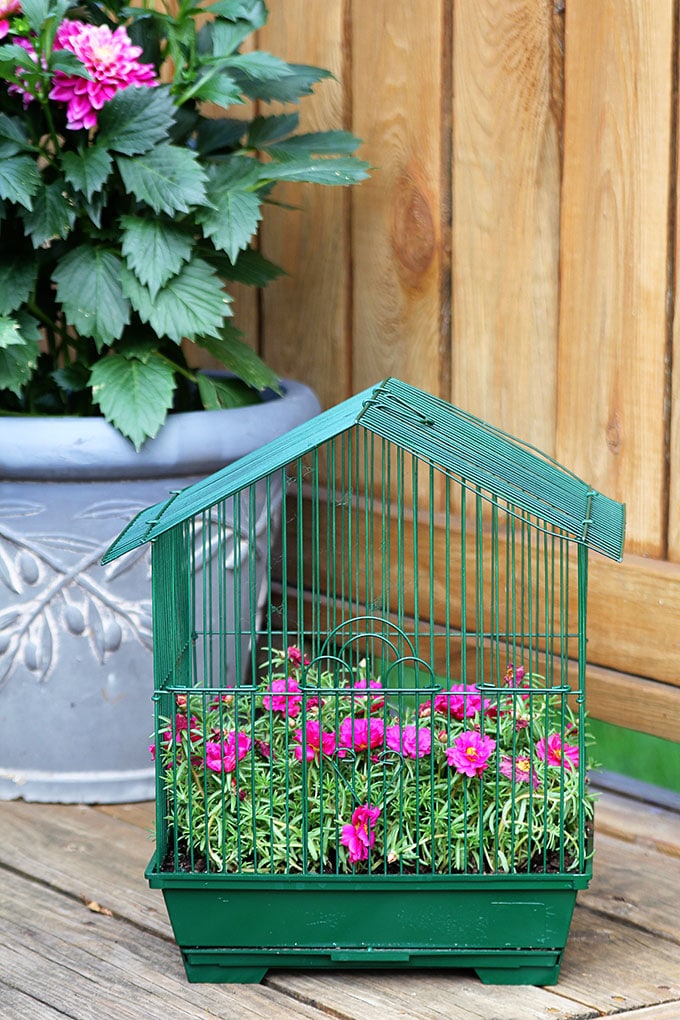 BTW, you will notice I took pictures of it setting on the deck and NOT hanging in a tree.
This birdcage's top and bottom are held together by tiny little plastic clips. I was afraid if I hung it up the weight of the dirt would bring it all crashing to the ground.
So for now, until I wire the top to the bottom, it will just set here looking all pink and girly.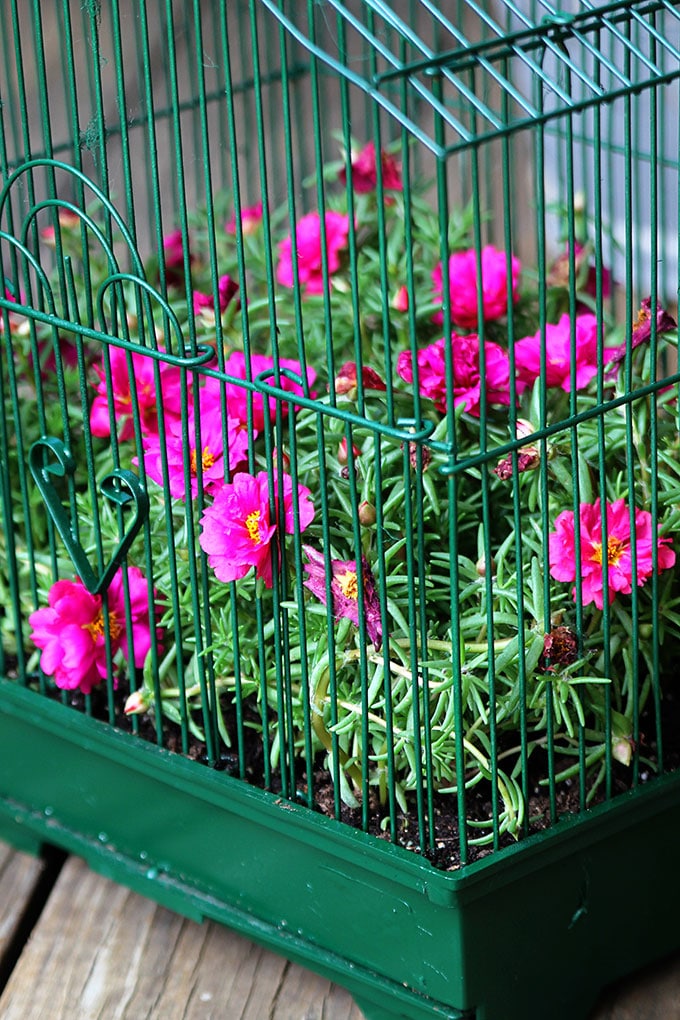 More posts you may enjoy: