My Endless Summer Hydrangea is on its last legs. Sort of a metaphor for the summer around here.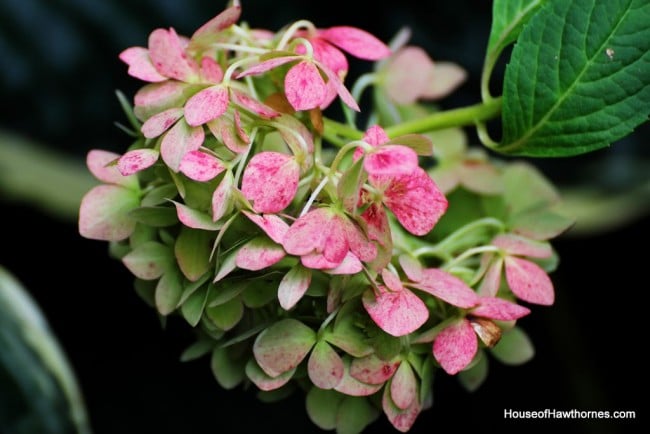 I got one good bouquet off it that I showed you in June on my Auction Revelation post and that was it. It never really had a fighting chance this summer with all the extreme heat we've had here and then add in a neglectful owner that forgot to water it as much as I should have and there you go.
I just found a couple of these mini blooms that never really grew into anything spectacular. They are only about 3 inches across. But on second thought, small can be beautiful too.
Enjoy your weekend.