My family and I had a wonderful Christmas and have been enjoying some fun family time while my son is out of school for the winter break. Lots of dog walking, playing with new high tech gadgets and way too much eating.
Good news is that there are no fattening Christmas cookies left in the house. Bad news is that they are gone, because someone (naming no names here, Pam) ate them.
But I thought I'd better pop in here and let you know I was still here (waiving). Plus, I wanted to review a few things before the year goes out with a bang. Literally. You know that the Mayans thought the world was ending in 2012, right? We'll see.
Now, I'm not a fan of all the top 10 lists on TV and in magazines this time of year. You know the ones. The top ten news stories, top ten internet sensations, top ten insert any annoying thing in the world here of 2011. For some reason it sets off my ADD, and I can't wait for the new year to start, so the lists will end.
So what's a girl to do?
Make my own list and hope there's no one else in the world that gets as annoyed about these lists as I do.
So here's my Top Ten Thrifty Finds Of 2011, in no particular order.
Kate, my 1925 Royal Typewriter. She is named after the very regal and royal Kate Middleton.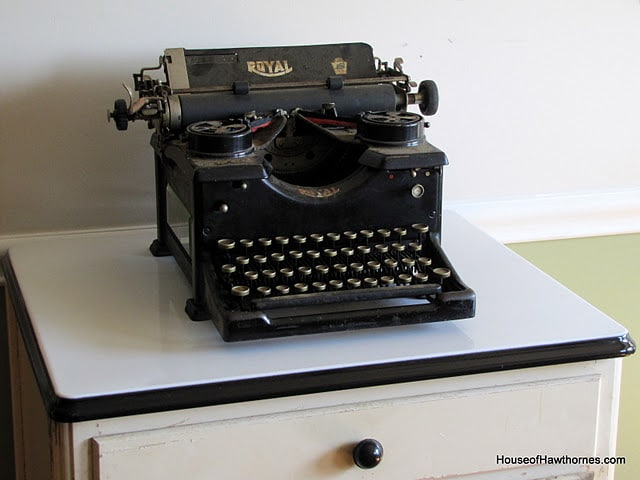 A dandy Cosco step stool that made her modeling debut in my Christmas card post.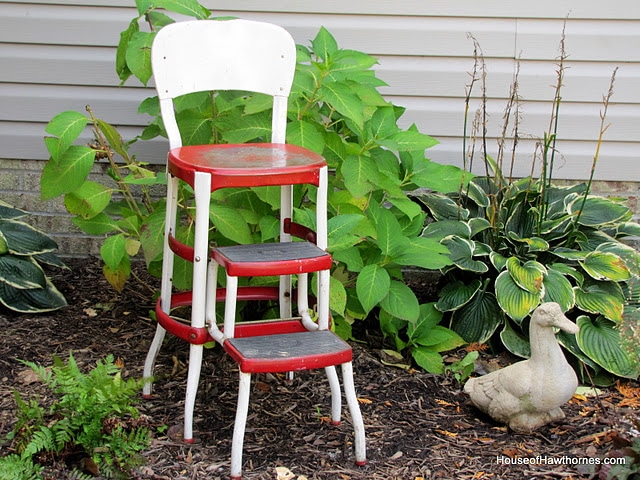 Bone handled silverware that did not clean up as well as I had expected, so they are just for decorative use now. We all need decorative knives, don't we?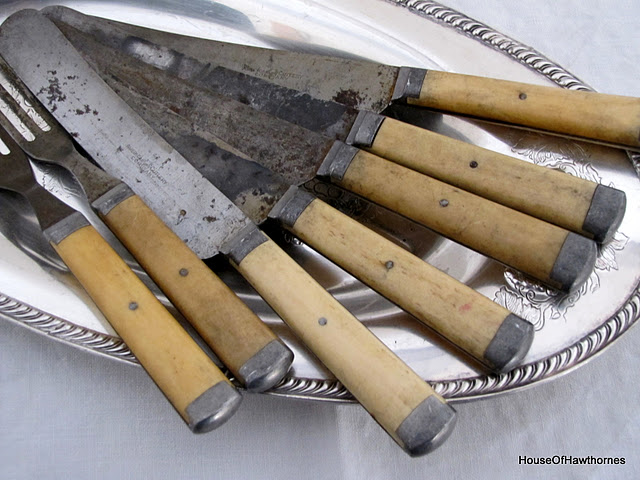 My much sought after croquet set that was part of my childhood memories.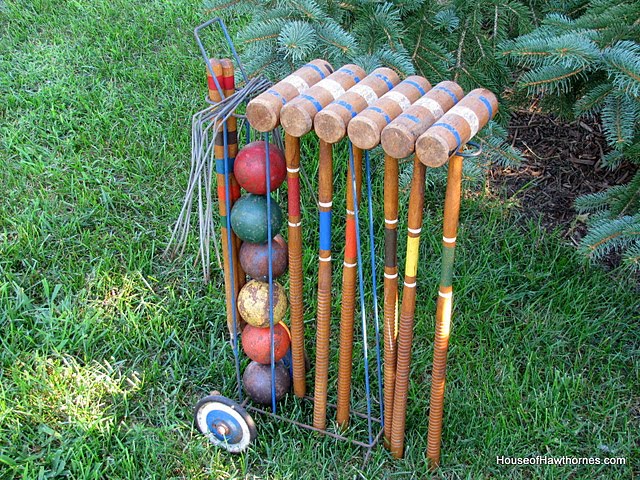 A Bakelite cocktail shaker bought for 90 cents at a thrift store.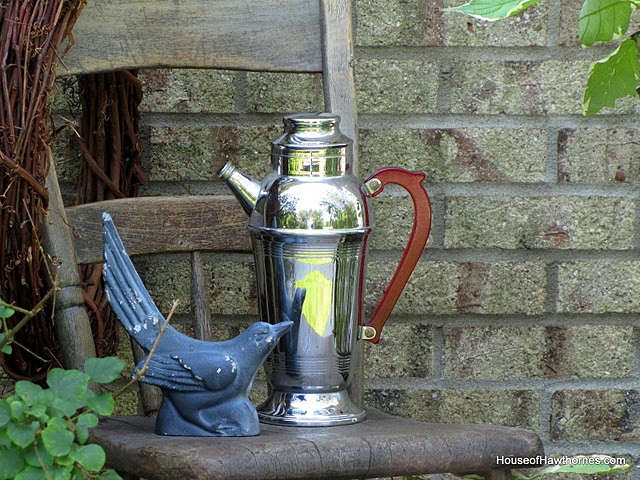 A wooden pulley that has an awesome patina.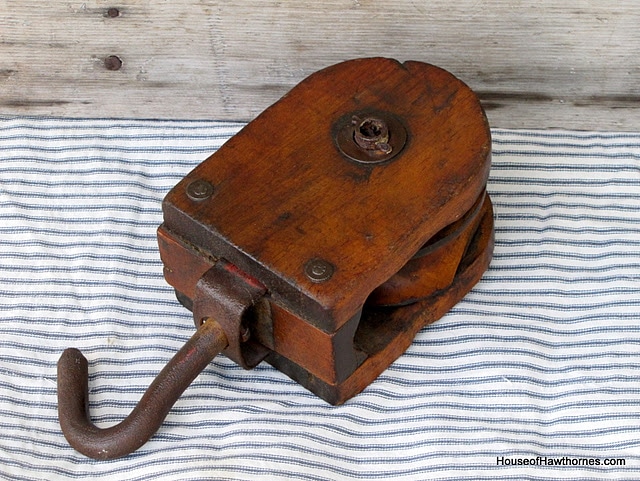 Some vintage picnic items, one of which I used in my winter front porch display.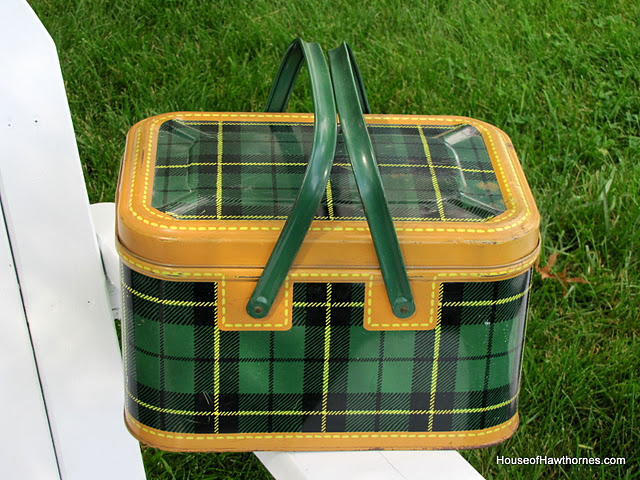 A beautiful silver tea pot which makes a great photo prop, since I don't drink tea.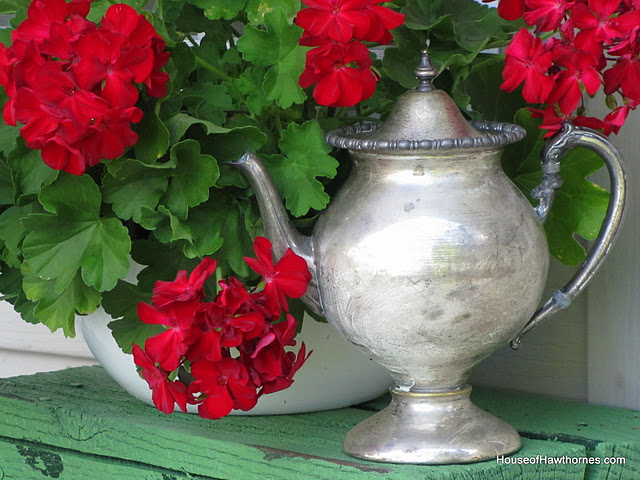 A vintage porcelain topped cabinet that has become a focal point in my kitchen.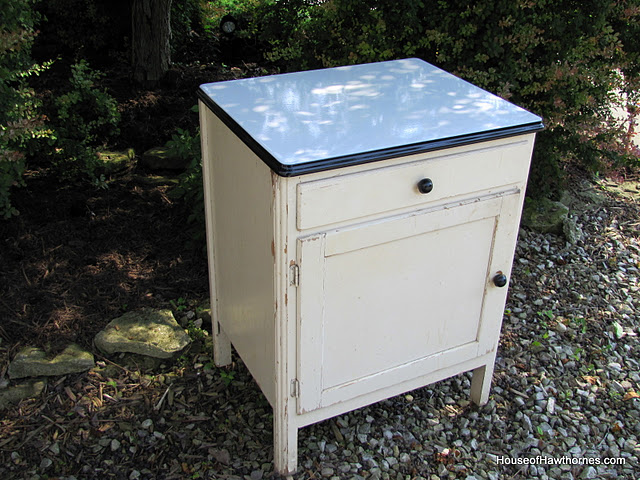 Lots of vintage Christmas goodies.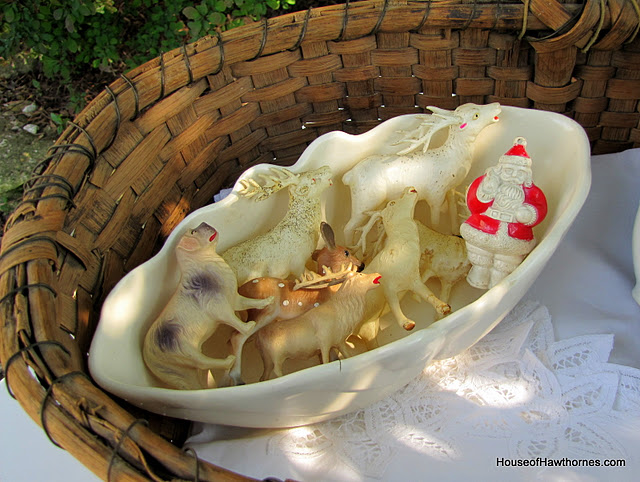 My wooden drawers that I paid 25 cents each for and turned in to a Pottery Barn-esque cubby shelf.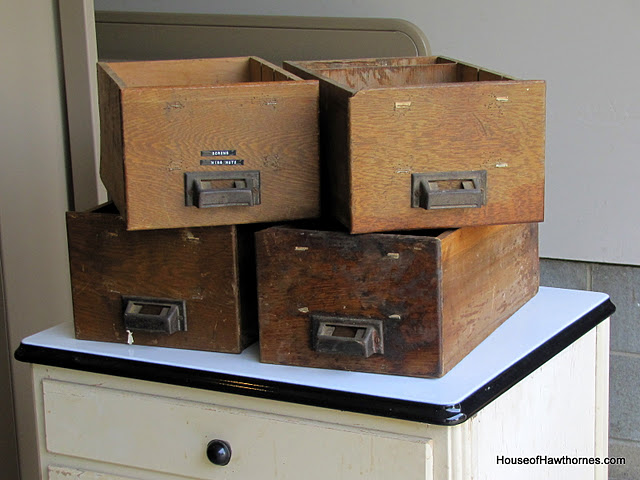 For those that are counting, that's 11. Just consider the last one to be my New Year's gift to you!
Linking with:
Common Ground's Vintage Inspiration Friday
My Romantic Home's Show and Tell Friday
French Country Cottage's Feathered Nest Friday
Stuff and Nonsense's Fridays Unfolded