I got a chance on Friday to get out to an estate sale. It wasn't as cold as my last one, but it was a doozy.
It was a small three bedroom house packed to the gills with crap. OK, one man's crap is another one's treasure, but still it was about as packed of a house as I've seen.
So packed you had to walk through a narrow path in most of the house. Past boxes piled upon boxes mounded upon more boxes.
I have no desire (or room in my house) to spend $10 on a box full of stuff that might only have one or two things in it that I really want, so I didn't spend a lot of time digging in the boxes. But I did find a few individual things.
This vintage white pottery vase is marked USA 49 9 on the bottom.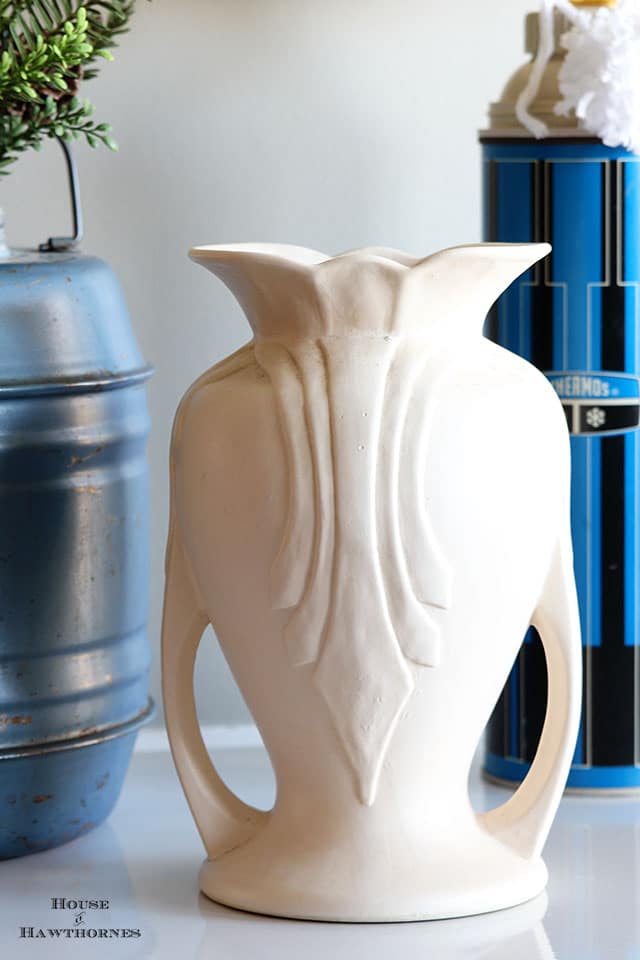 It really reminds me of Roseville Pottery in both shape and matte finish, but it doesn't actually say Roseville on the bottom. Let's just say its maker is still to be determined.
This vintage beehive . . .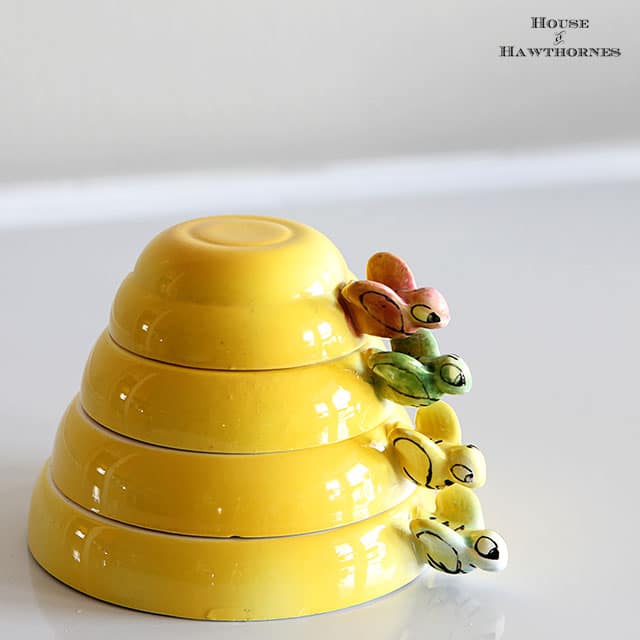 is a set of nesting measuring cups made by Menschik Goldman, Inc.
OK, I have to admit that as I was wandering around the house with it in my grip, I kept wondering why there were birds flying out of the beehive. It wasn't until I came home and researched it that I realized that yes, they are BEES.
No idea why they are different colors though.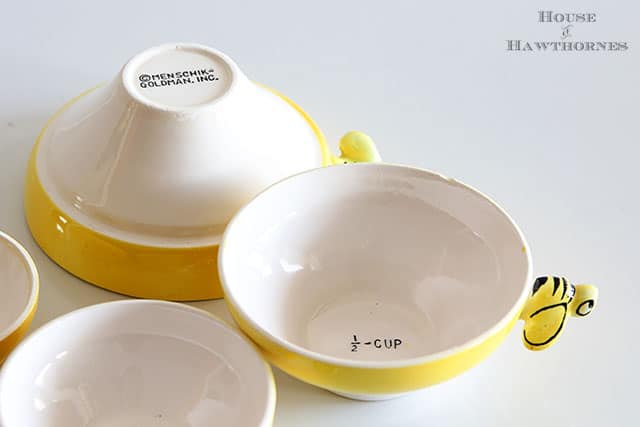 BTW, World Market sells reproduction ones, except they actually have yellow and black bees like God intended.
I found this vintage white paper mache glittery Christmas boot hanging out in the garage.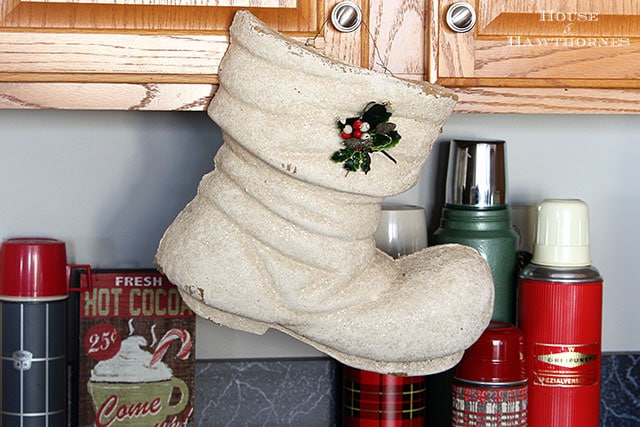 I had actually seen it in the online ad for the sale and was pretty sure it would not be there by the time I got to the sale. But it was waiting for me 🙂
So much of the other things I had mentally made note of in the ad were not there, so I'm taking this as a sign that it was meant to be mine.
These Wilson plastic shuttlecocks may make it into a vignette this summer.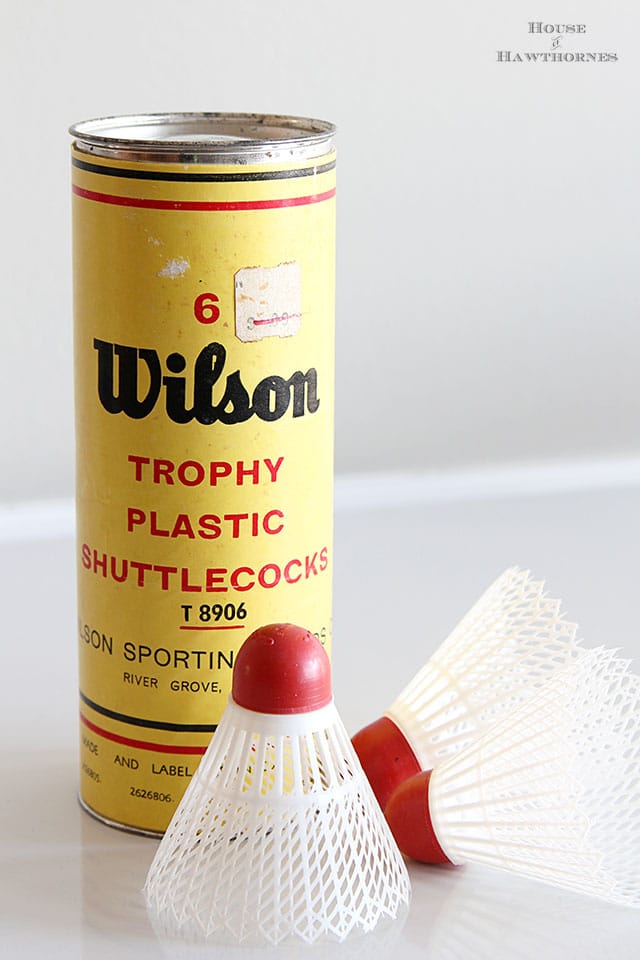 I had looked all over for some last year to go with my badminton rackets I had found at a sale, but all I could find were newer neon colored ones. And neon does not scream vintage vignette to me.
The rackets ended up as part of my vintage eclectic hallway decor, so I'll probably toss these in a silver bowl on the rolling cart in the entryway and voila instant themed vignette.
Have you been to any good estate sales lately? Any good hoarder sales?