Lots of stuff has been going on around here lately, so I thought I'd better get you up to speed.
I bought a new house. Mid-century two-story with a fabulous nursery.
Tin of course.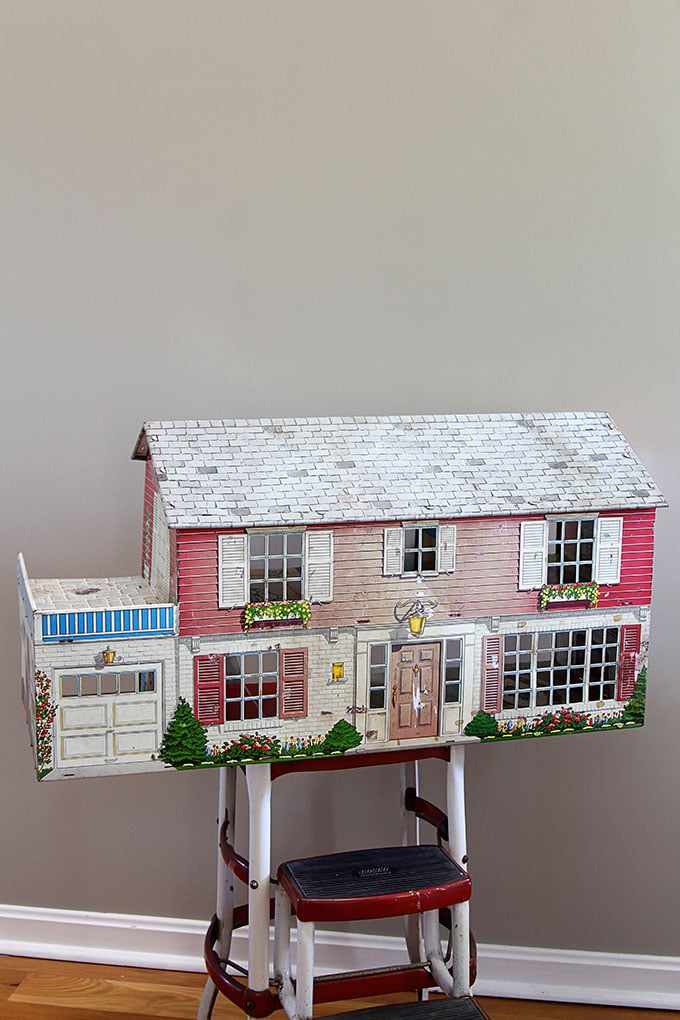 OK, I know this goes totally against the whole KonMari Method for de-cluttering thing I talked about in January (you know, don't buy things on a whim at the thrift store). But, $9.99.
Nine ninety-nine!!!
I almost didn't buy it because it is REALLY faded and in rough shape on the front side.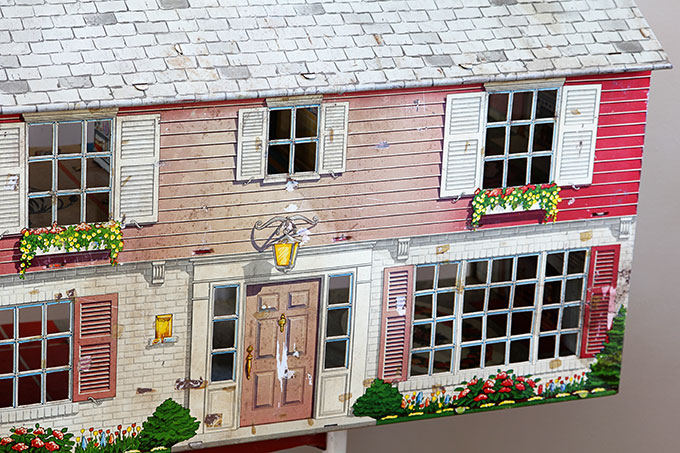 But the back side makes up for it.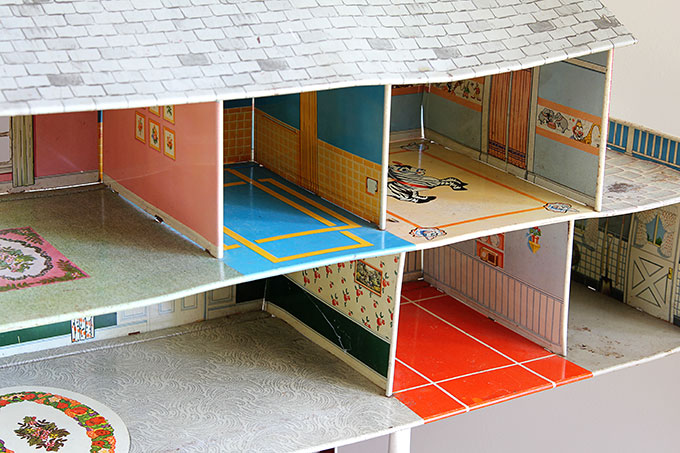 And the side with the yellow roses on the trellis. Swoon.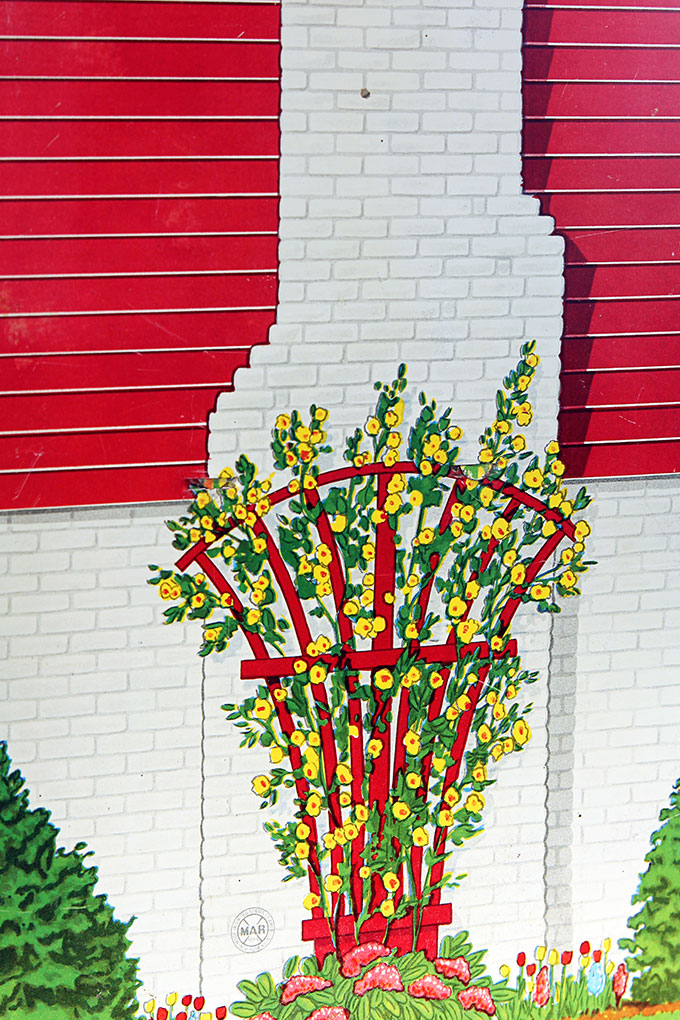 The last dollhouse I bought I repurposed into a birdhouse. You can see what it looked like all decked out for Christmas also.
So not sure what I'll turn this one into, since it's only really good from the back side.
Any thoughts? Suggestions? Ideas?
Speaking of backsides, another fabulous thing I found this week were my balls.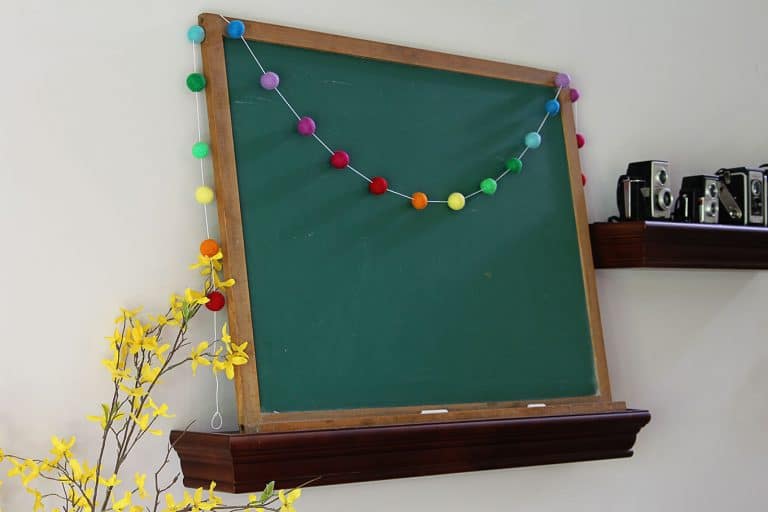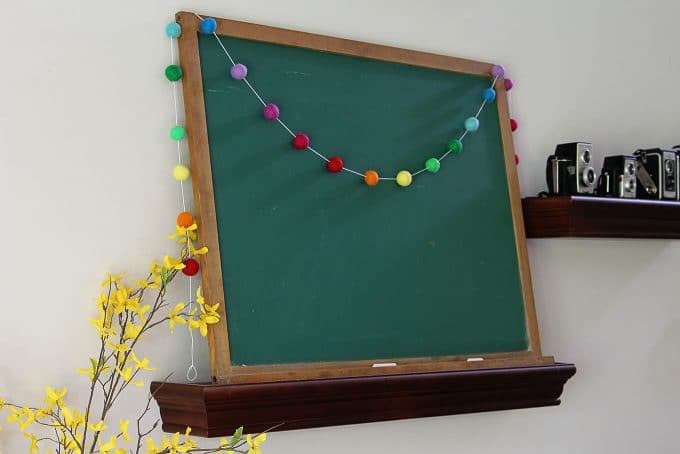 I've been eyeing these little wool felt ball garlands for a while now.
Originally I thought I'd buy the wool and then felt it and then roll it into balls and then string it onto string. But you know what?
People sell them on Etsy!!!
Sometimes you just need to throw some money at it to save yourself time and effort (and they actually cost less than if I would have bought the wool and made them myself).
If you want to get your own balls - - - - > (affiliate links) Felt Ball Garland from The Rainbow Barn on Etsy
And my friend, Vickie at Ranger 911 sent me some stuff because she actually takes the KonMari Method a lot more seriously than I do.
Like this fabulous aqua/turquoise radio.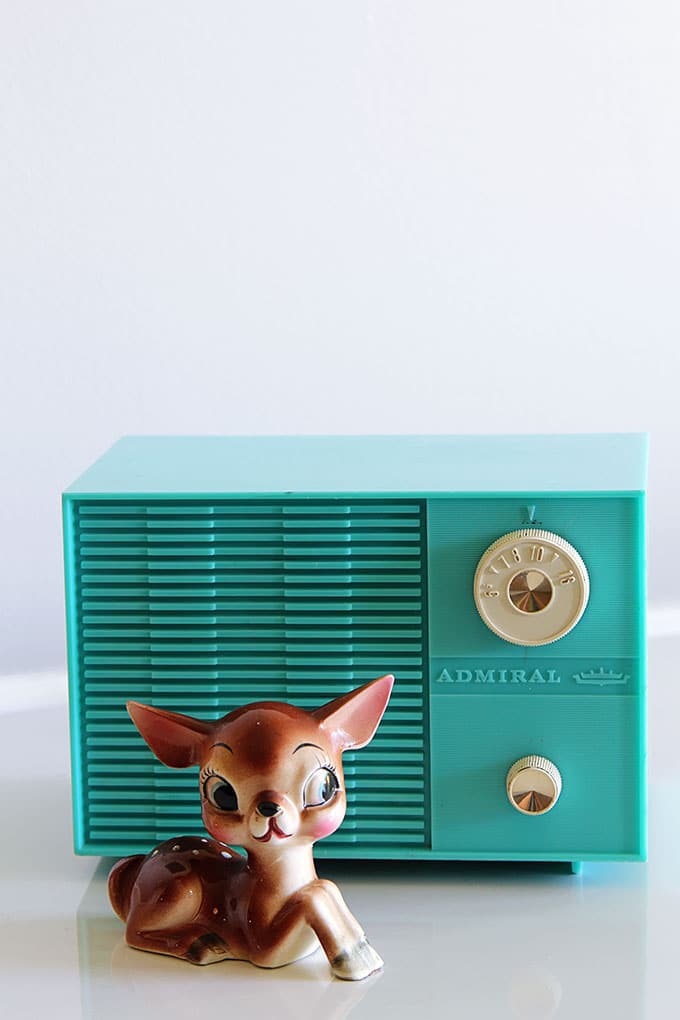 And luscious blue phone.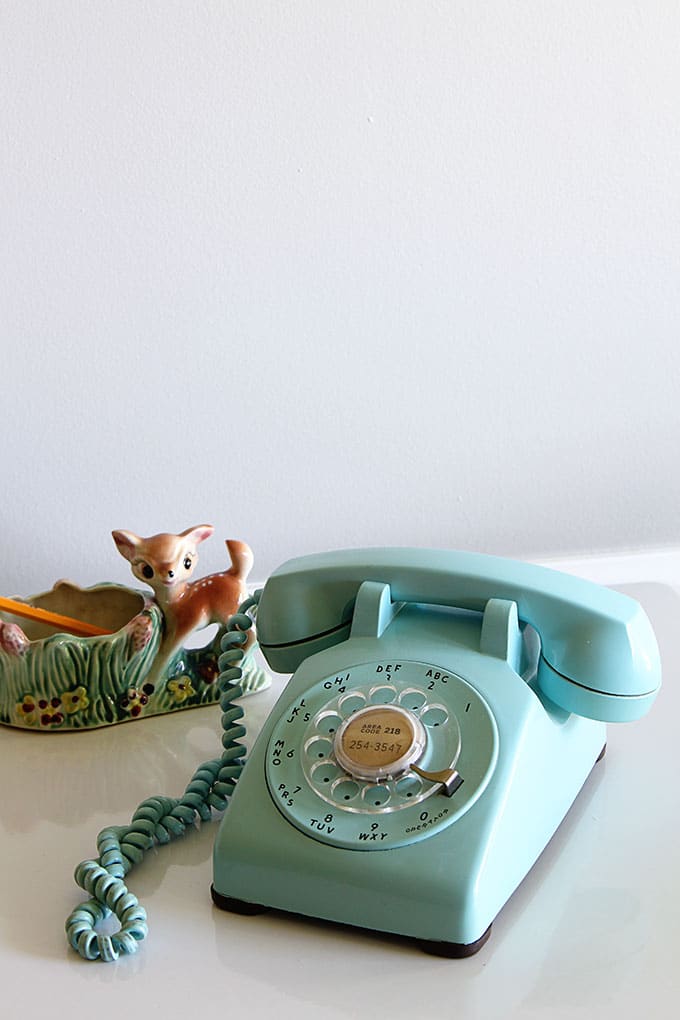 Can't you just see yourself laying on your pink ruffled bedspread talking to your boyfriend on this phone while twirling the cord around your fingers and giggling nervously.
In case you've never seen one before, you put your fingers in the round holes and turn them around to dial the phone. And it plugs into the wall!!!
You cannot, however, read your favorite blog on it.
Or stuff it in your purse.
Oh, and she included the deer and a few other things.
LOVE IT ALL!!!
And best of all my son is graduating from high school in a few weeks. And this mamma is terrified. Proud, but terrified.
And busy.
Have to order a cake, clean up the front porch, buy plants, maybe rent a tent . . .
It goes on and on.
What have you been up to?
(This post contains some affiliate links for your convenience. You can read my full disclosure policy here.)