This repurposed LOVE sign is perfect for either Valentine's Day or rustic wedding decor!
And all you need are items you probably already have around your house, a wooden board and some glue.
All you need is love, love. Love is all you need.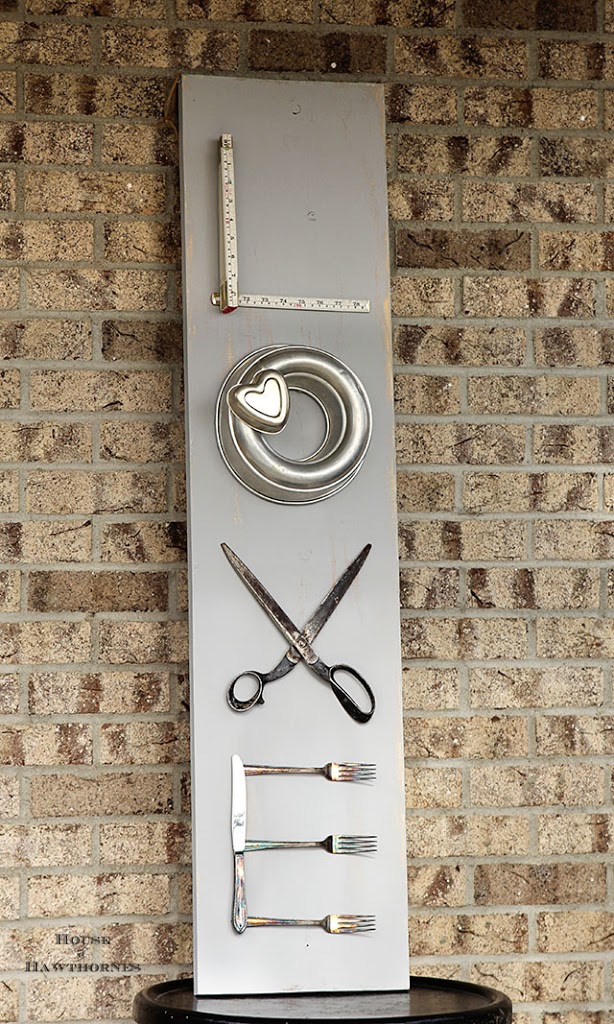 That and a folding ruler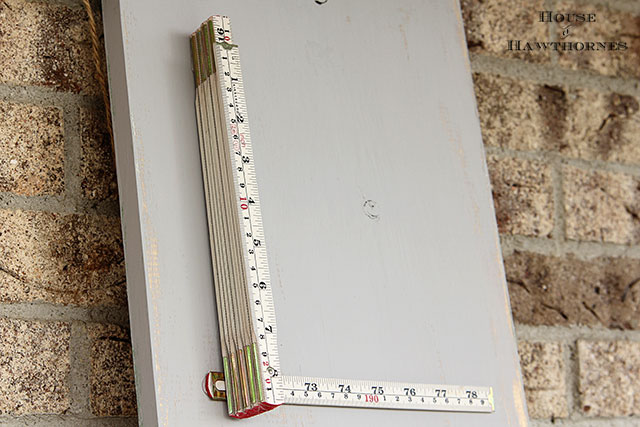 tin jello molds,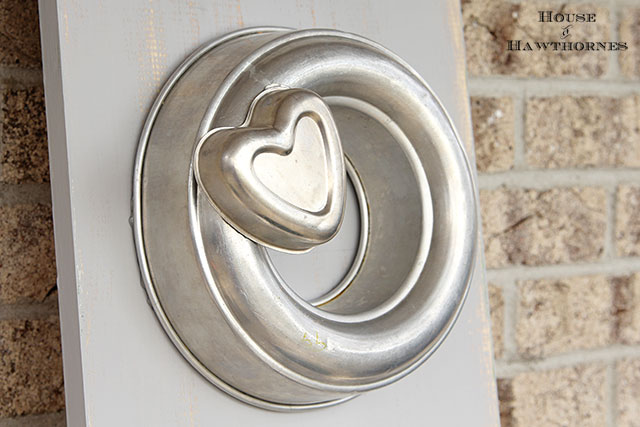 a huge old pair of rusty scissors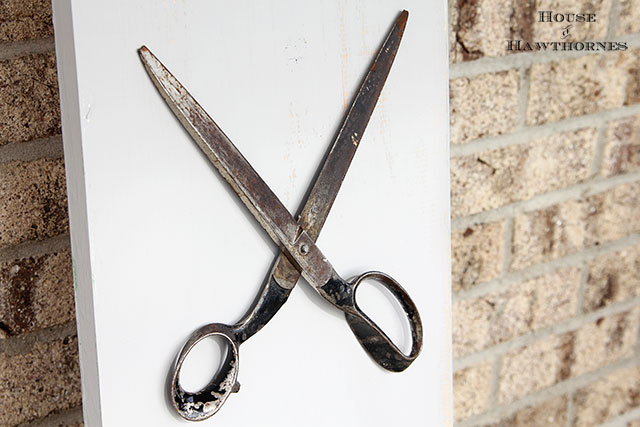 and some tarnished silverware.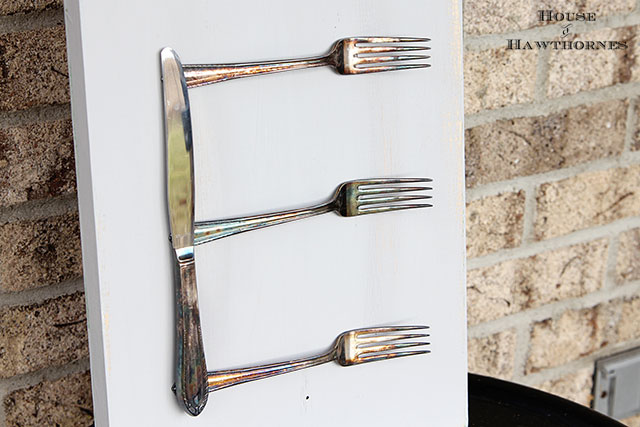 Use your glue gun to stick them on the back of an old sign or piece of wood from Home Depot. Then you have LOVE!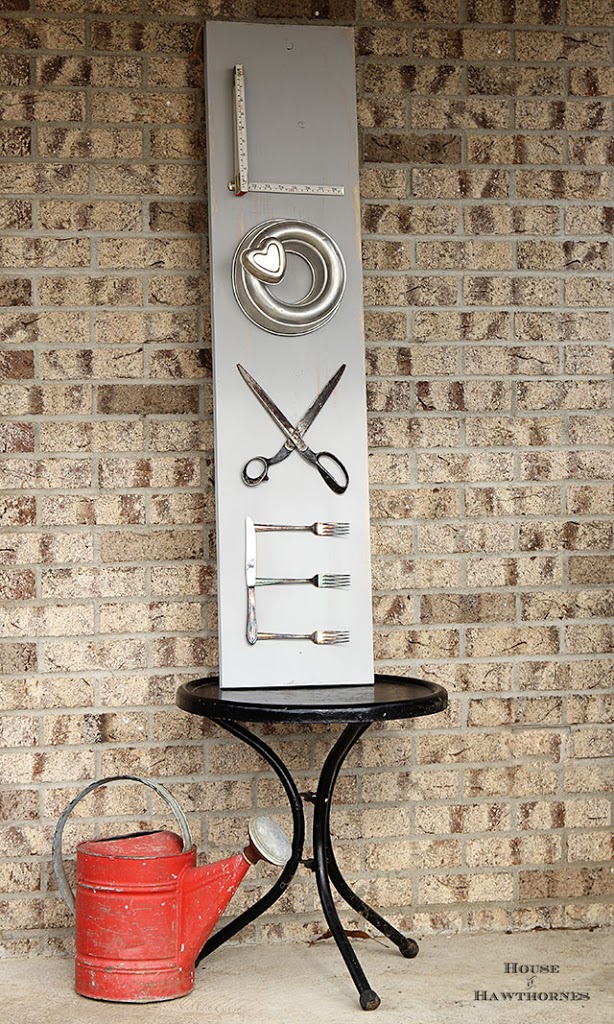 It doesn't get easier than that!
Oh, see that watering can in the last photo. It so DOES NOT MAKE SENSE. It being winter and all and there being fat chance I would be actually using it as a watering can right now.
But hey, it's red and it's a Valentine's Day sign and my post was lacking some traditional Valentine colors, so I threw it in the photo. You're welcome!
Have you decorated for Valentine's Day this year? I normally love the holiday, but this year we have so much else going on I'm not sure how much I'll be decorating. I might just eat a Cadbury Creme Egg and call it a day.
What? Wrong holiday?
More Valentine Projects you may enjoy:
5 Adorable DIY Valentine Crafts To Make
Valentine's Day Chalkboard Vignette