Estate sale season is pretty hot and heavy around here this fall. If you've never been to a sale before, you really should try one out. They can be game-changing.
Just don't tell your mom I turned you on to them.
No, not every single one is a hit, but you can usually scope out what is for sale before you ever get in your car. Most estate sale companies nowadays either advertise on Craigslist, have their own website or will email you when they have sales coming up. Then you can sit at home in your pj's and check out the online photos first and see if there's anything that floats your boat.
I've been to two sales recently that have been get-out-of-your-pj's worthy. I'll start with the perty stuff.
'Cause this is pretty darn perty, right?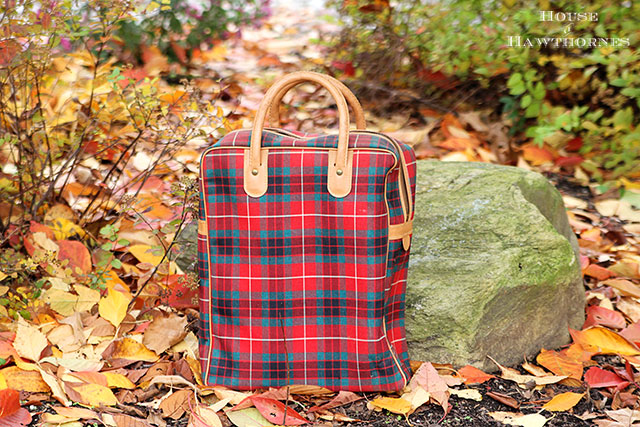 I found this vintage red plaid Thermos brand stadium set (or is it a picnic set?) in the basement of a house. Hidden away underneath a table. Just waiting for me to find him!
And it came with the thermos and sandwich box. Score!!!
Does this not just shout "Hey, let's go to a football game!".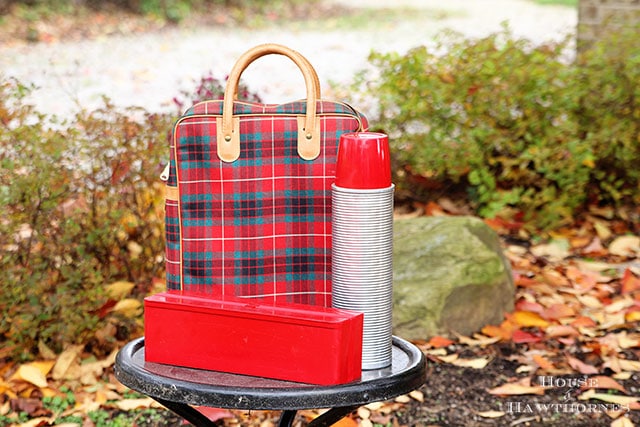 I know, I know. You're probably sick of thermoses, lunchboxes and picnic baskets, but I'm LOVING them right now.
Plus the thrifting Gods are just throwing them in my face. Everywhere I go I'm seeing cool ones!
At the same sale, I found this black metal side table that will look awesome with my motel chair I painted a few months ago.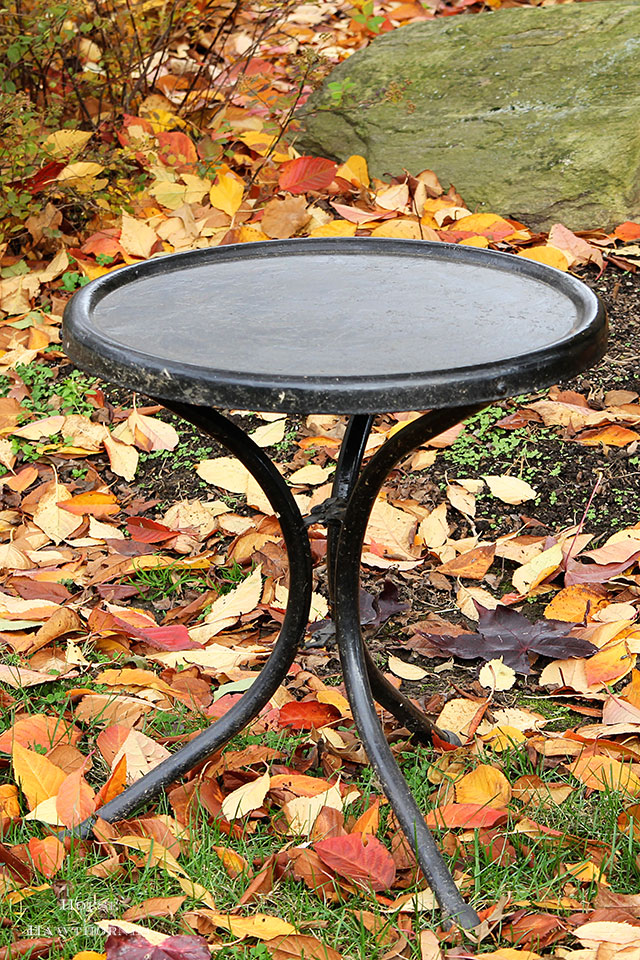 Just picture it with a cold glass of lemonade and a bottle of sunscreen setting on it next summer.
I have been seeing these vintage 1954 (redundant?) Better Home And Gardens Garden Book books (super redundant?) at various estate sales and thrift stores recently, but they're always in crummy shape.
Crummy shape isn't normally a deterrent for me, but a book in crummy shape just means its grimy and gross and I probably wouldn't want to thumb through it myself without a big old bottle of Purell next to me.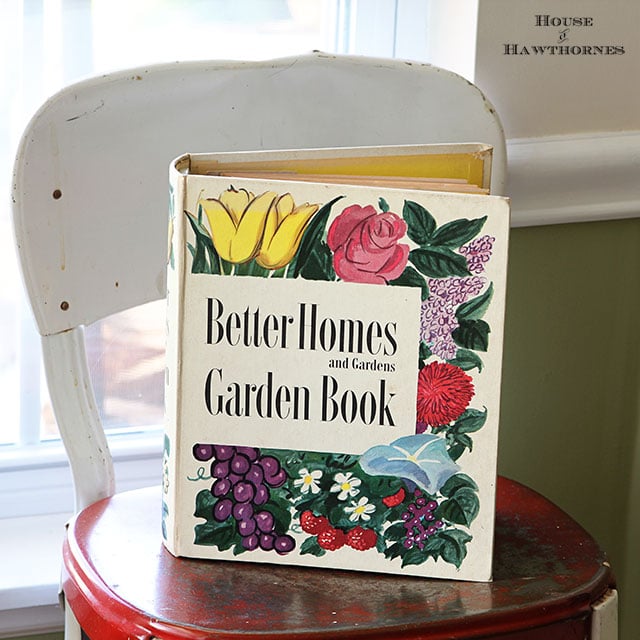 So I was super excited to see this one at an estate sale and in pretty much perfect condition! No Purell required!
It has such great photos and graphics in it!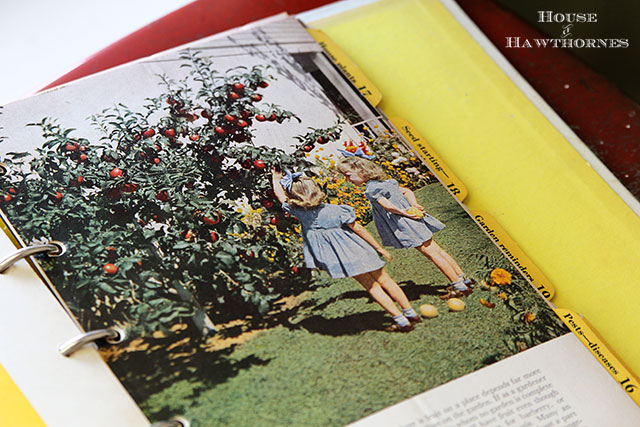 I scored a non-vintage NOEL candle blow mold (a UL sticker was a dead giveaway that it is not very old) and two honeycomb tissue paper Christmas trees too.
I got to this sale an hour or so after it started and missed 99.9% of the vintage Christmas stuff I had seen in the ad though.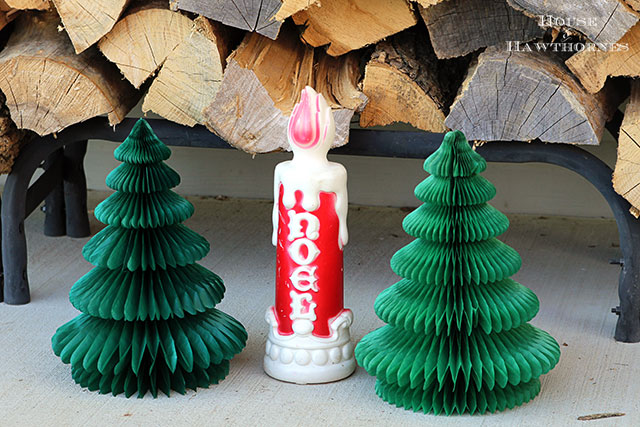 The moral of the story is that if you snooze you lose.
And I'm not even talking figuratively. If you sleep in, you will not be one of the first ones in line at an estate sale. Wonder if THAT is where that saying came from in the first place?
Have you been to any good sales recently? Do you try to be first in line or do you just go whenever you get out of bed and have had your Starbucks?