Tips for cleaning vintage suitcases both inside and out. Removing odors from vintage luggage is easier than you think!
Normally I'm a sniff it before I buy it kind of person, but occasionally I'll buy something at a thrift store or yard sale in a hurry.
Only to be gifted with a pungent aroma when I finally get around to sticking my nose in it.
And that is what happened with the suitcase I showed you in my last post about Shopping Church Rummage Sales. Yes, my baby had an odor issue.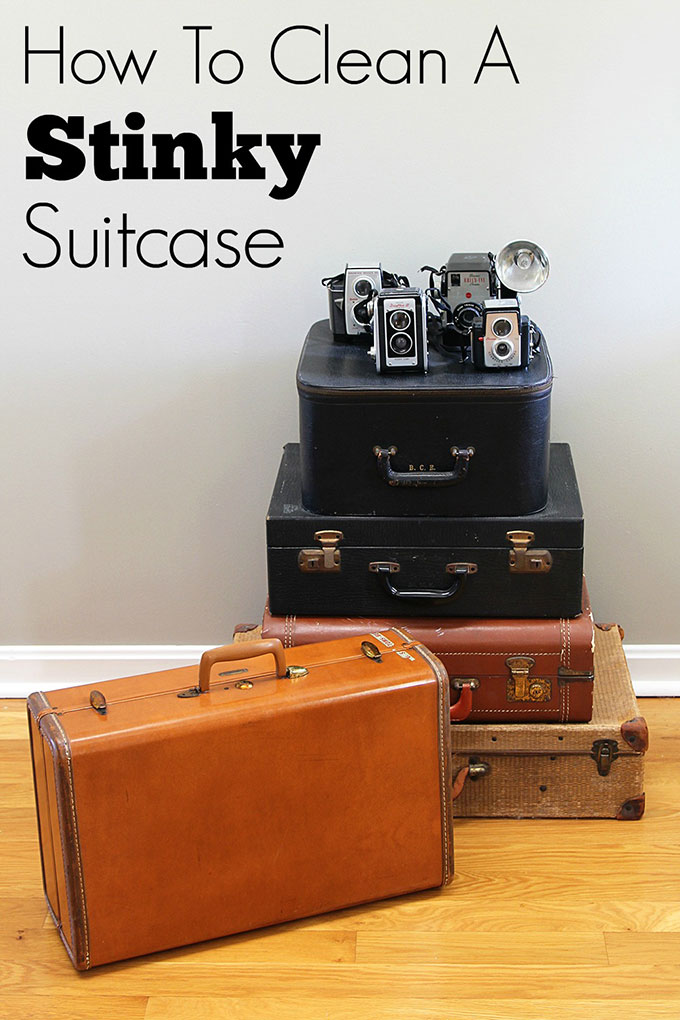 Not a someone stored a dead body in here kind of odor, but more of a someone left their damp bathing suit in here for too long kind of odor.
And since I like to store craft supplies and fabrics in my vintage suitcase hoard, I needed to get rid of that odor pronto.
There were also some scuff marks, tape residue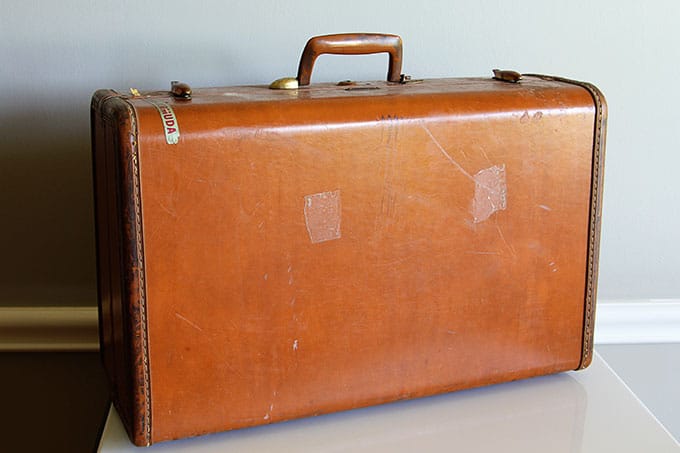 and quite a few musty spots on the outside of the suitcase, so it was time to get out the big guns.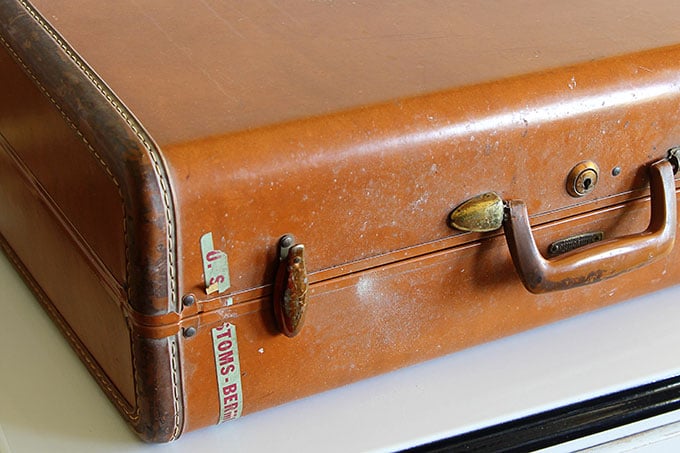 How To Clean A Vintage Suitcase
Supplies:
Cat litter
Magic Eraser
Leather wipes
Vacuum cleaner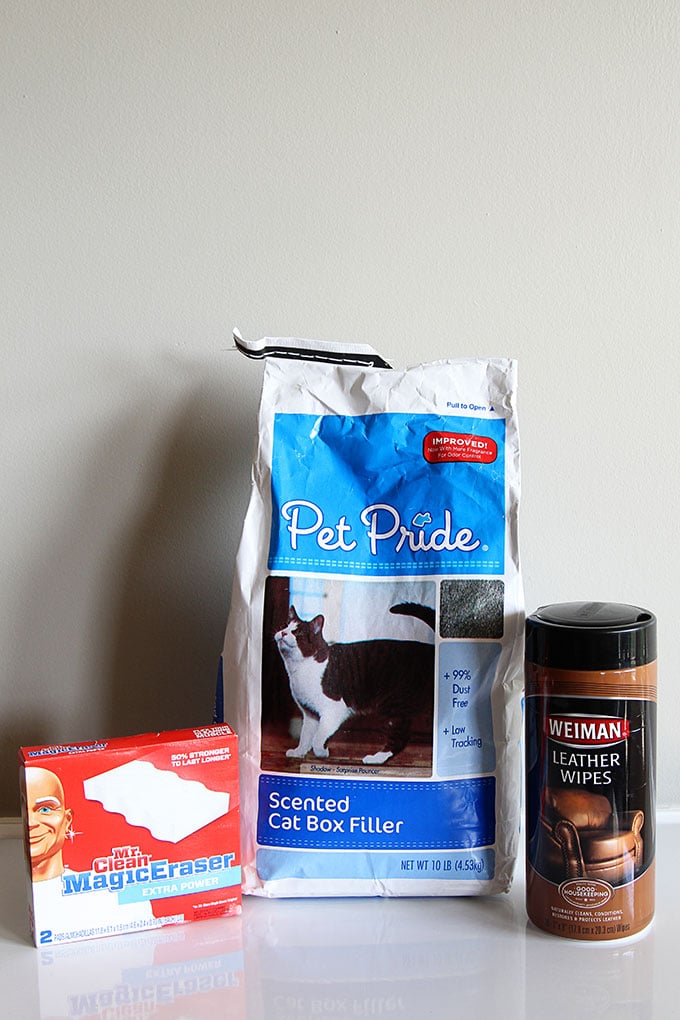 Instructions:
To clean the ouside, dampen the Magic Eraser and use it to wipe off any scuff marks, grimy areas (the handle on this one was DISGUSTING) or sticky tape marks.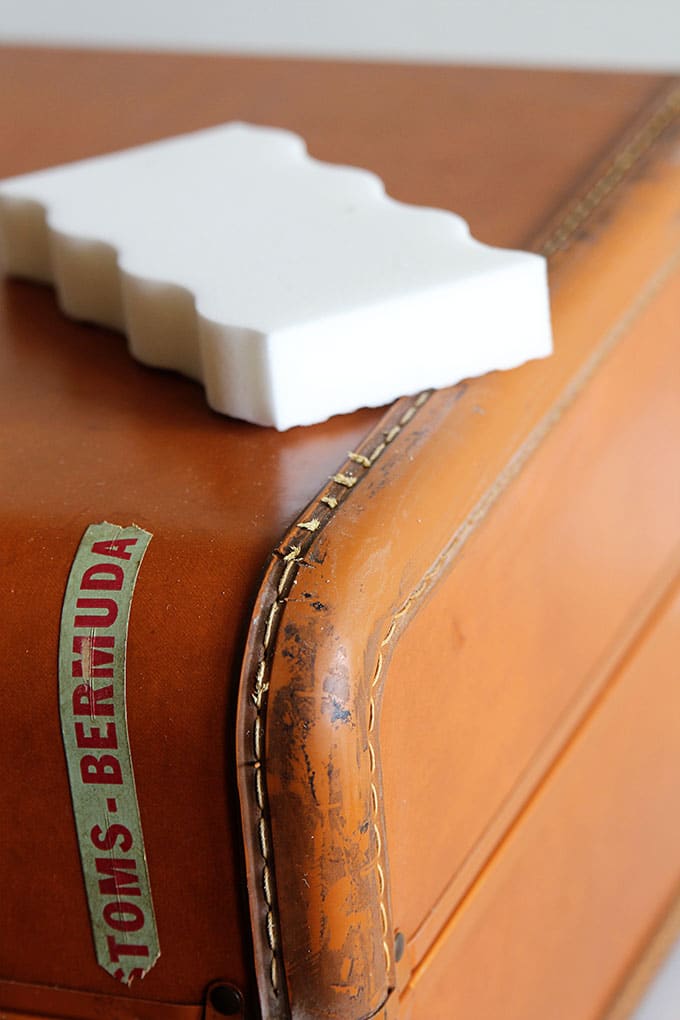 If your suitcase is leather, wipe the outside off with a leather wipe to get rid of any mustiness and dirt.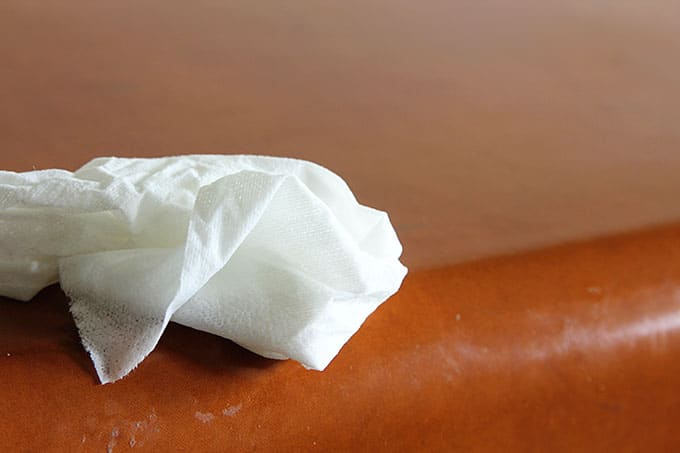 If your suitcase is plastic, wipe the outside off with soap and water.
If your suitcase is wicker, do a happy dance because I hardly ever find wicker suitcases and then proceed to vacuum the outside off. You can very very gently use soap and water to try to clean up any stains, but in my experience the wicker on these things is very fragile, so be careful.
Vacuum out the inside of the suitcase including the pockets (which totally skeeves me out, because for some reason there are always crumbs in there).
If the inside smells (and most old suitcases come with some sort of baggage (hardy har har), fill the bottom of the suitcase with cat litter, close it and leave it for a few days.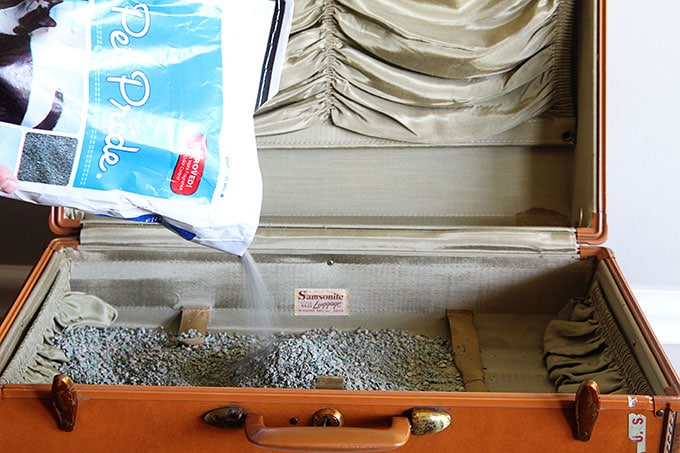 When you open it, remove the cat litter and vacuum up the remaining cat litter dust. You should be good to go.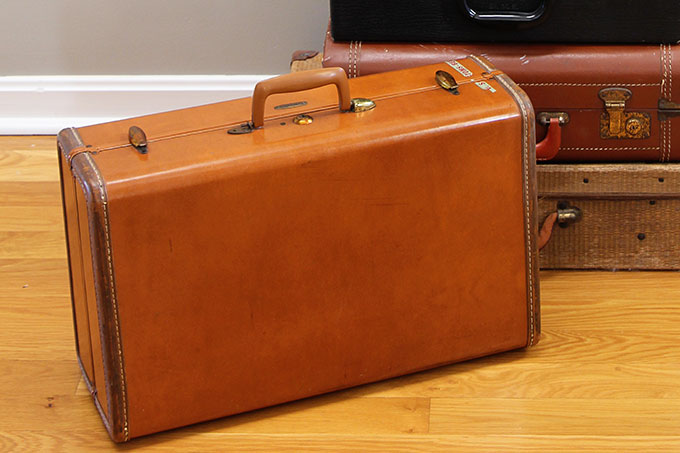 BTW, around the outside of my piece of luggage there was a band of leather that was particularly scuffed up. I picture the previous owner kicking this poor little suitcase across the train station floor.
I cleaned up a portion of it with the Magic Eraser, but then my inner junk-lover decided that I liked the worn, been around the world and saw my fair share of adventure look of it.
Same with the U.S. Customs/Bermuda tape. I thought it gave it character, so I left it there.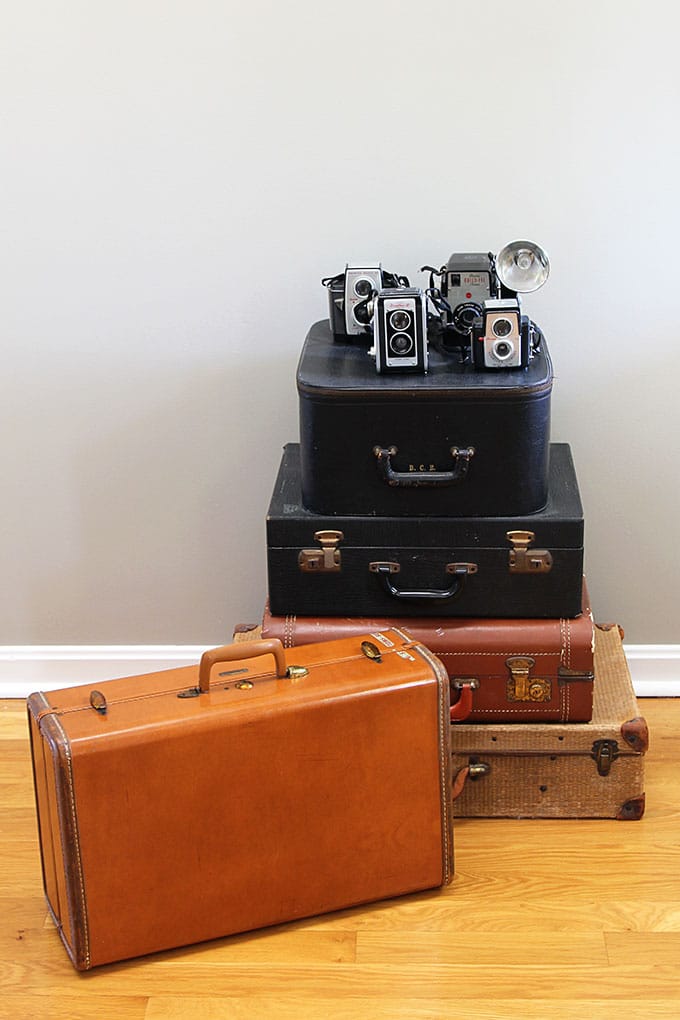 And what do I do with my vintage suitcases you might ask (actually a lot of people do ask)?
I use them to store sewing stuff, craft supplies, fabrics and linens.
And set vintage cameras on them apparently.
In this new one I have a vintage quilt and a few vintage kitchen towels that I'm not using right now. I don't want to get rid of them, but I also don't want them just setting out gathering dust.
So vintage suitcase to the rescue.
Are you a vintage suitcase hoarder collector? What do you store in yours?
If you liked this post you may like my Online Resources For Vintage Lovers page.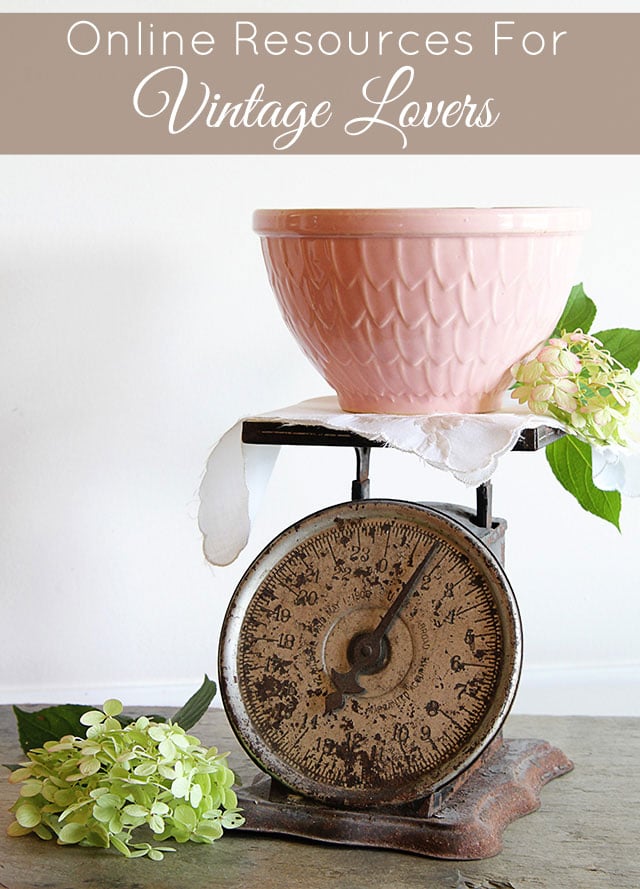 And my Top 5 Things To Look For At Yard Sales This Year.