As God is my witness, I've said it before and I'll say it again. You can't beat good old church rummage sales.
Did you just see that lightning strike?
But seriously, every single time I see a sale on Craigslist and it's at a church I am there.
Why? Well, I'll tell you.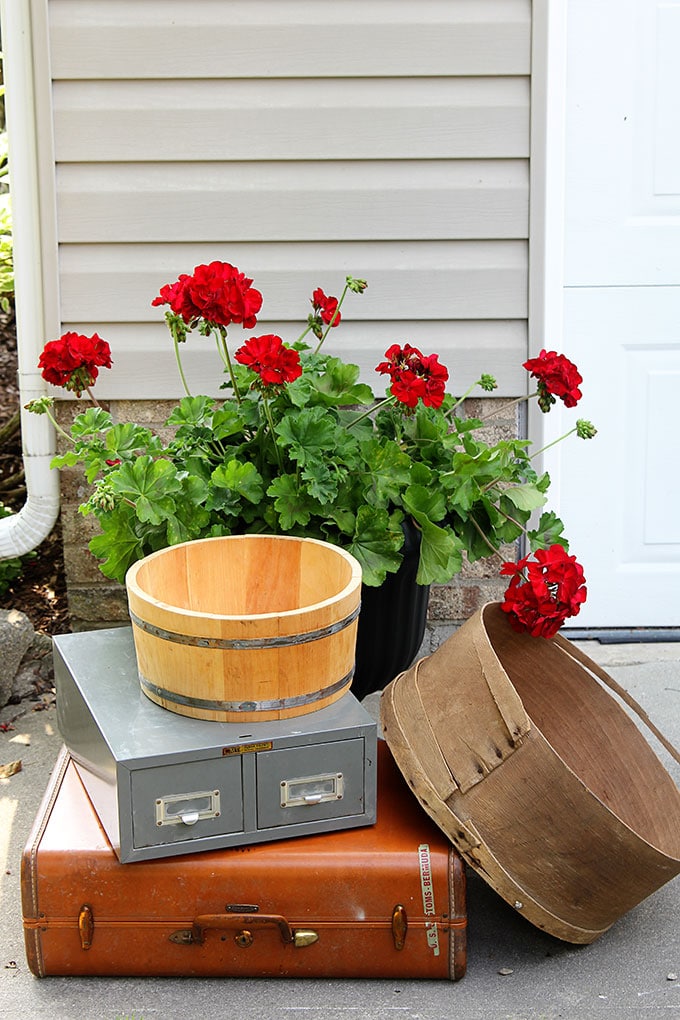 Pam's Top 3 Reasons To Shop Church Rummage Sales
OLD ladies price the stuff
Church rummage sales are normally run by the little old ladies of the church who also price the items. And they have NO IDEA what stuff is worth.
McCoy vase for 25 cents. Box of pristine vintage Vera napkins $1. Box of stained and mismatched Tupperware for $49.99.
It makes no sense, but who am I to judge if they aren't researching values on Ebay.
OLD people donate the stuff
The older people in the congregation look at this as a way to help out the church and get rid of their old stuff all in one fail swoop. They'll donate stuff they have had for years. YEARS!!!
Pyrex. Typewriters. China. Old cameras.
You name it, they just want to get rid of it and you want to own it.
You thought this was all going to be about me, me, me, right? Wrong!
A lot of the time the money raised goes to funding mission trips or something for the youth group, so you can feel good about giving them your money.
Better than the neighborhood yard sale where the homeowner is saving up their yard sale profits to buy a new beer cooler.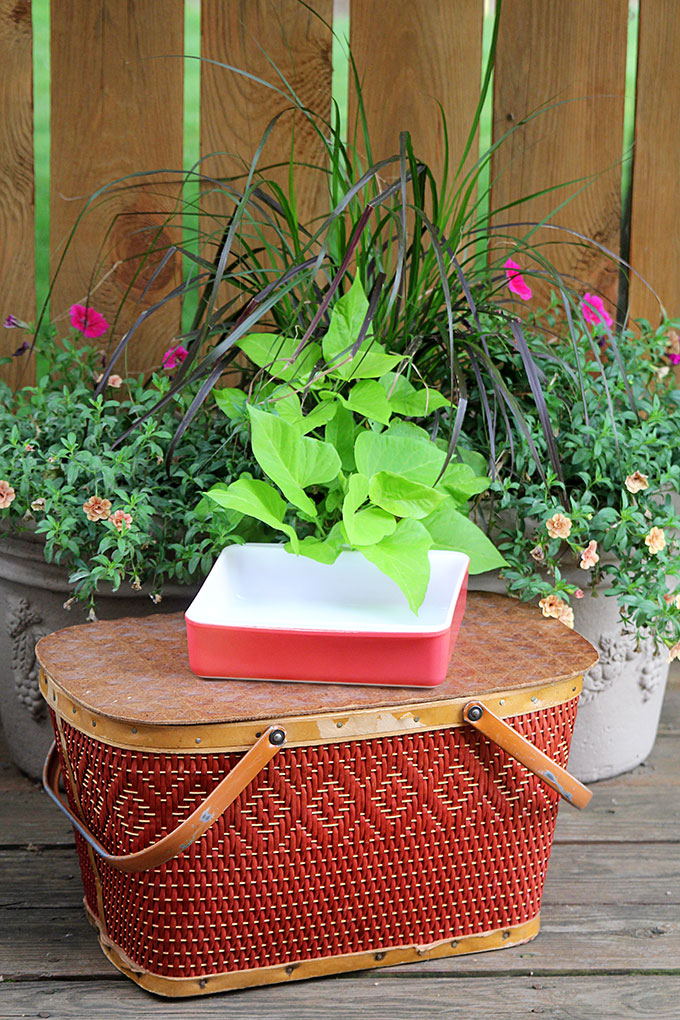 Normally when I go to a super-duper, ridiculously priced, Grandma Jenkins must have been drunk when she priced this shit type of sale, I'll throw a little extra in as a donation to the church when I check out.
I don't want to be a jerk and just skip out of there and then when I get up to Heaven God will be sitting there with a big old notebook of all the times I screwed the churches over.
Nope, not going to chance it.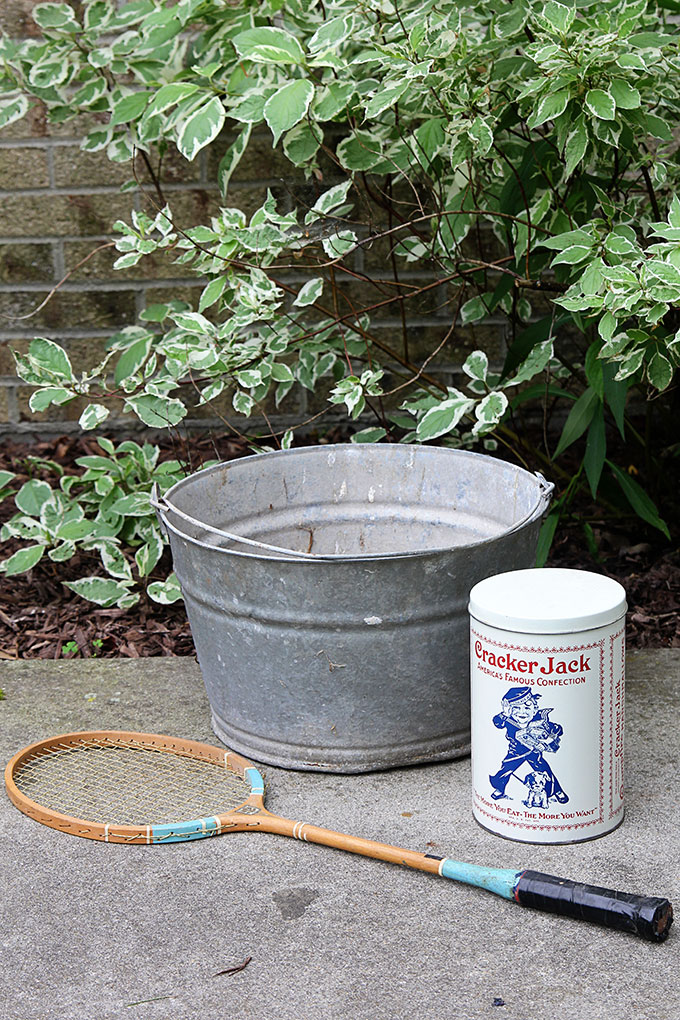 Oh, almost forgot. All the stuff in the first photo (vintage leather Samsonite suitcase, metal two-drawer filing drawer, round wooden cheese box and the mini-wine barrel planter) was $7.
Yet another vintage picnic basket that I really don't need, but can't stop buying was $2 and the pink Pyrex was a buck.
The badminton racket, galvanized tub and not-so-vintage Cracker Jack tin set me back $4.
All found at church rummage sales.
I rest my vintage loving Samsonite case!

Have you been to any good church rummage sales recently?
Other thrifting articles you may like:
How To Clean And Restore Thrift Store Finds
Top 10 Thrift Store Shopping Tips