I'm on a fall decorating roll. Now that it's mid October and all.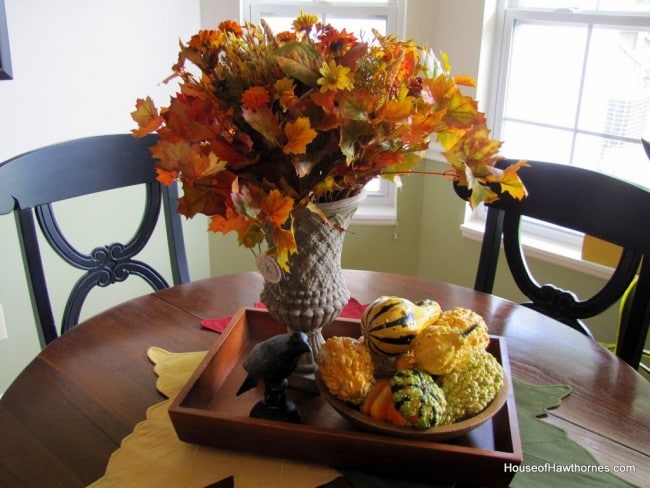 This area is right off the kitchen and is probably my favorite area to decorate. We never, ever, ever sit at this table to eat. We have bar stools at the counter to the left and we always eat meals there.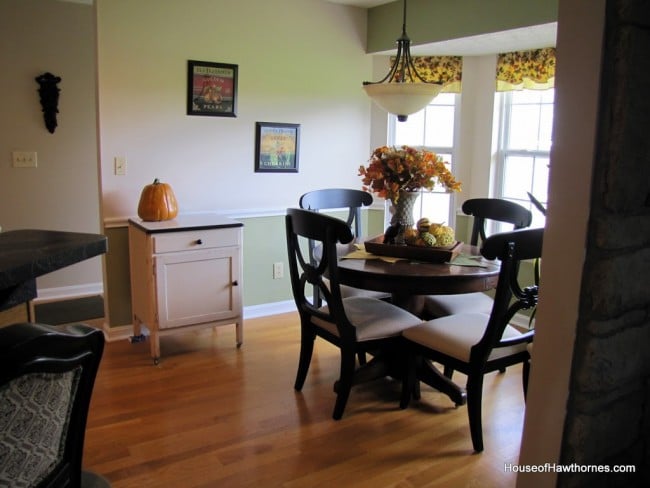 So this table gets to be all dolled up without the fear of someone spilling milk on the blackbird's head or tossing spaghetti sauce all over the gourds.
The tablescape is made up of items I had already had. I just went shopping in my basement.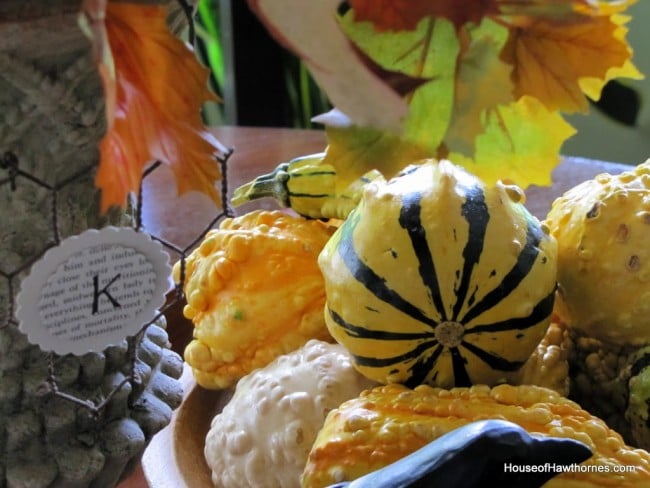 Except for the gourds. They were one of those netted bags of gourds at the grocery store.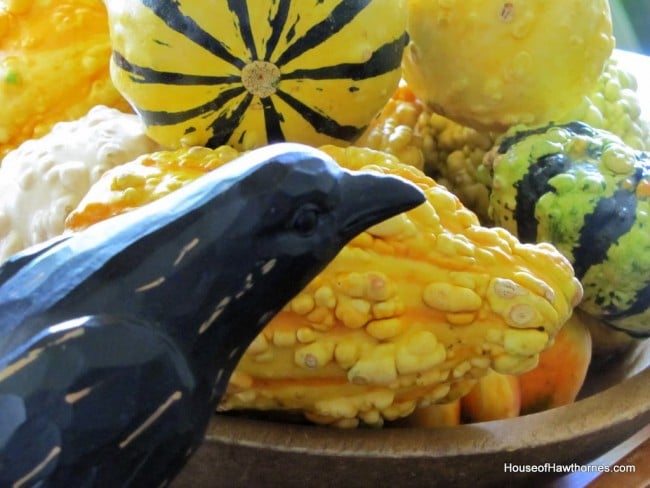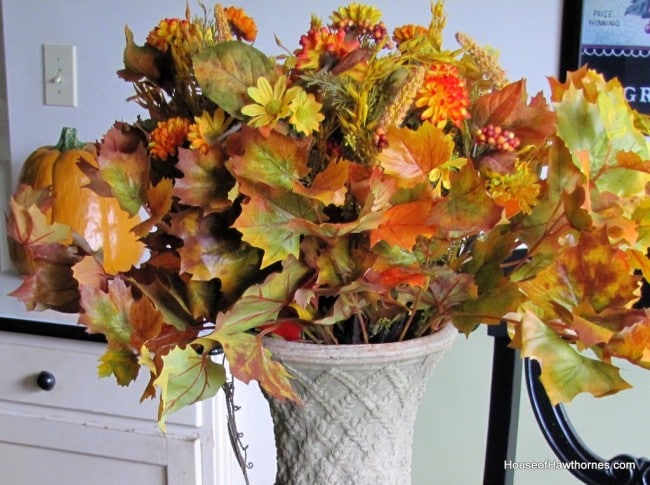 When I had bought this cabinet at a garage sale in the spring, I brought it in the house and dropped it here, never in the world thinking that is where it would stay. But stay it has and now I've gotten used to it being there. I sort of like the look of the black accents on the cabinet matched with the black dining chairs.
Now, you would have thought I would have removed the tissue package that is holding up the back left side of my cabinet. Nope, didn't even see that until I was editing the photos. Nope, not going back to reshoot the scene again.
This is an extreme example of truth in blogging. Or an extreme example of laziness in blogging. You be the judge.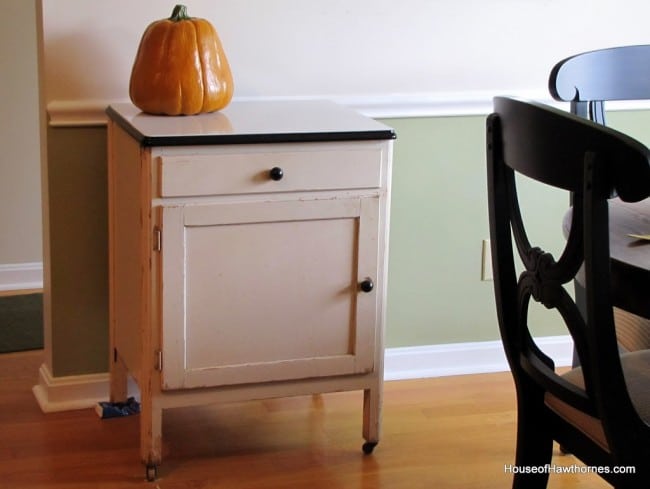 When I bought the cabinet I didn't notice that the wooden wheel was broken on that leg. I have bought a replacement wooden wheel mechanism, but who knew all wooden wheels from that era are not exactly the same?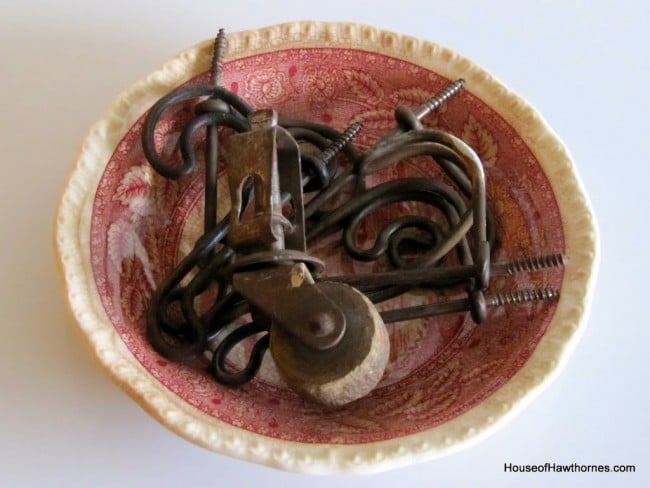 I had walked into an antique store that had a bin of wooden wheels, grabbed one and skipped on home with it thinking I was so clever. But the thing is not even the same diameter and not the same metal attachment thingie either, so I'll have to spend a little more time buying a replacement wheel next time.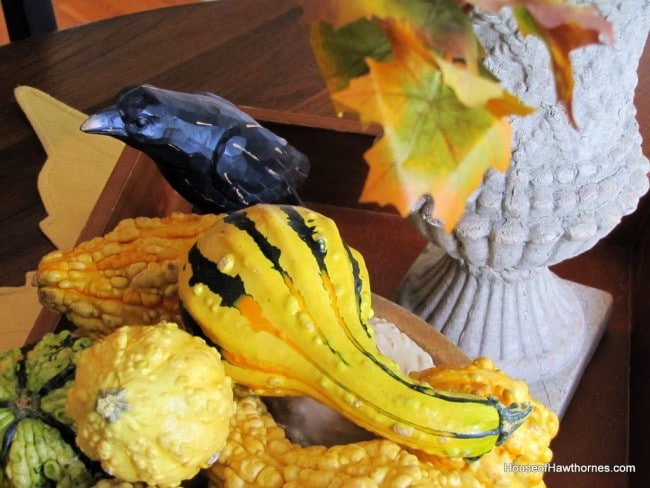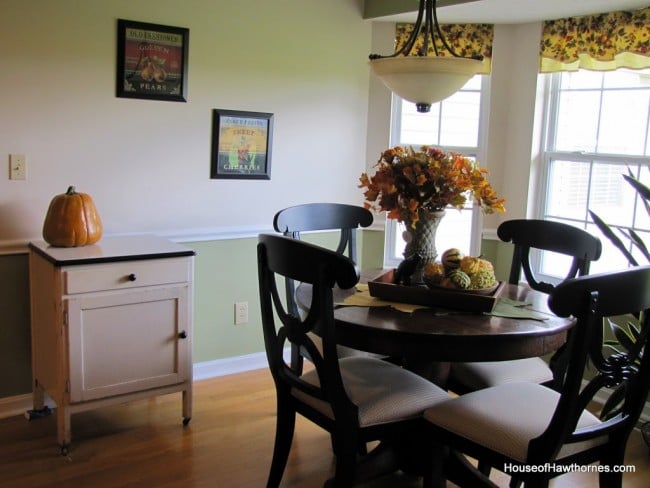 Hope you enjoyed my fall table tour today.