What is the one thing you see time and time again at the thrift store?
Wooden candle sconces, circa 1985!!!
The day I bought these, there were 6 other pairs to be had, so I decided for today's Thrift Store Decor Wednesday project I'd save a pair of them from thrift store purgatory and transform them into cute and trendy home decor.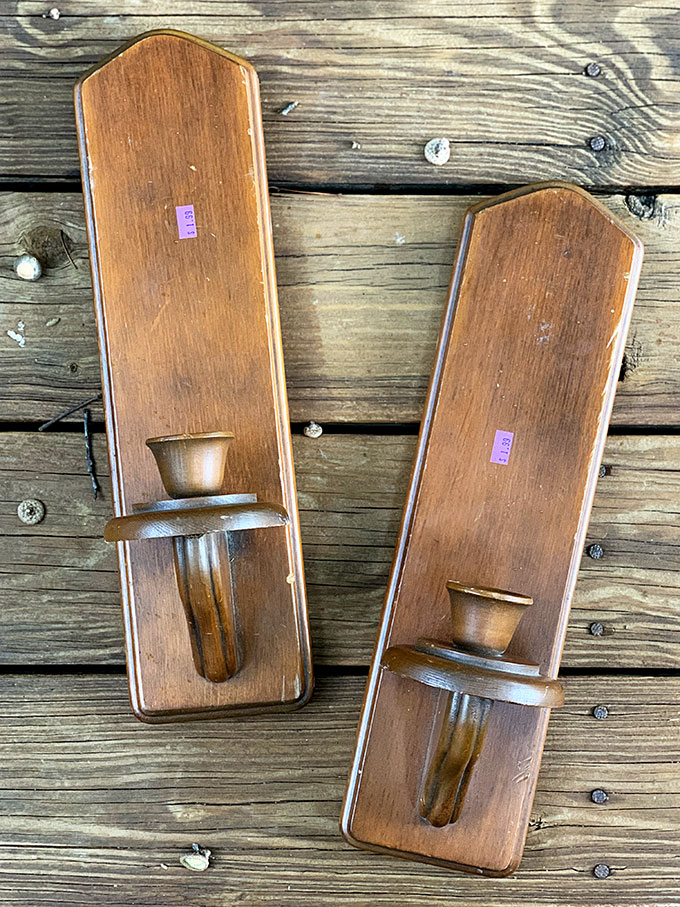 And what's more cute and trendy than copper these days!
While I'm at it, why not repurpose them into something other than just a boring candle holder!
So yes, I'm going to turn a pair of outdated wooden wall sconces into super cool copper sconces with vases.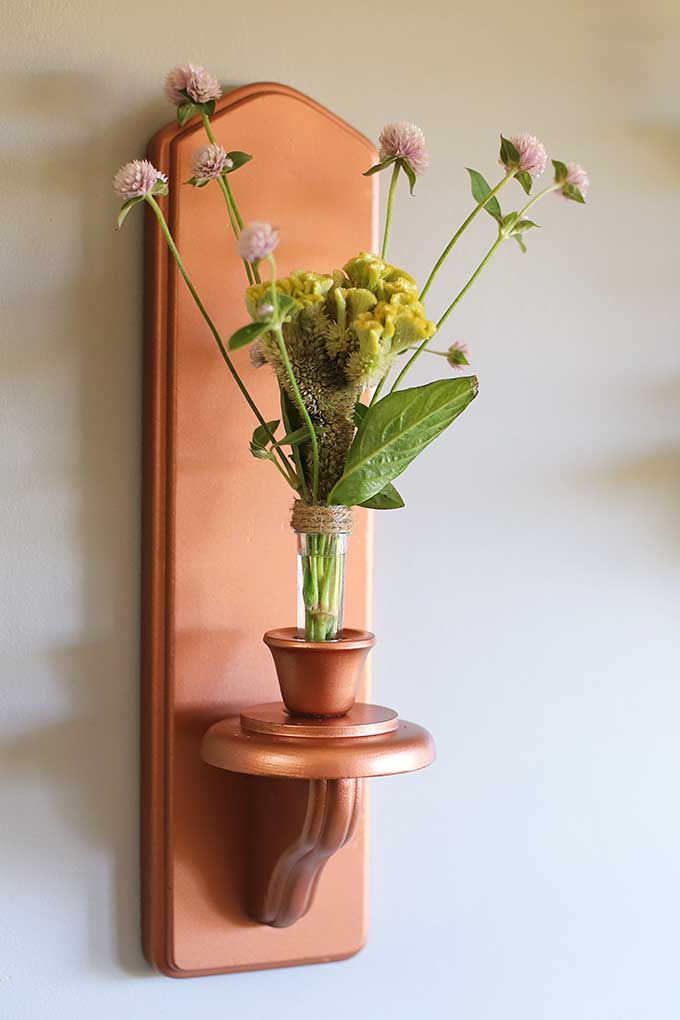 Honestly, I don't even know if they are still called sconces at this point if there is no candle involved, but I'm pretty sure the Home Decor Police will let me slide on this one.
DIY Copper Wall Sconce: An Upcycling Project
(This post contains some affiliate links for your convenience. You can read my full disclosure policy here.)
Supplies:
1980's Wooden Wall Sconces (head to the nearest thrift store or your basement)
Elmer's Poster Tack or similar adhesive
Jute Twine
Glue Gun
Fresh And Perky Flowers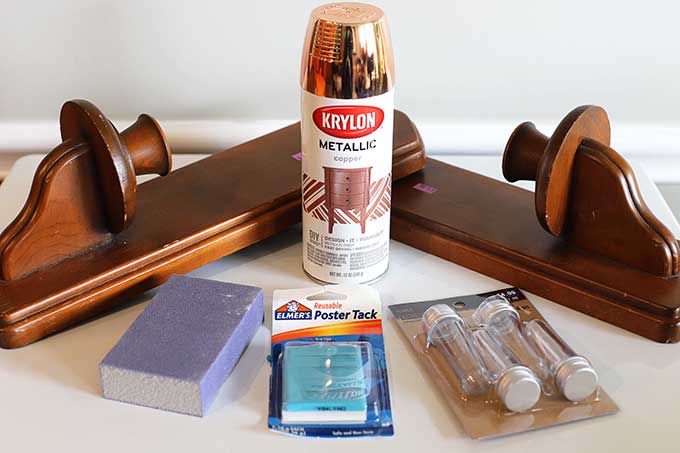 Instructions:
Clean your wooden candle sconces and lightly sand with your sanding block.
Sanding paper works equally as well if you are careful to not sand your knuckles while using it. Am I the only one who has that problem?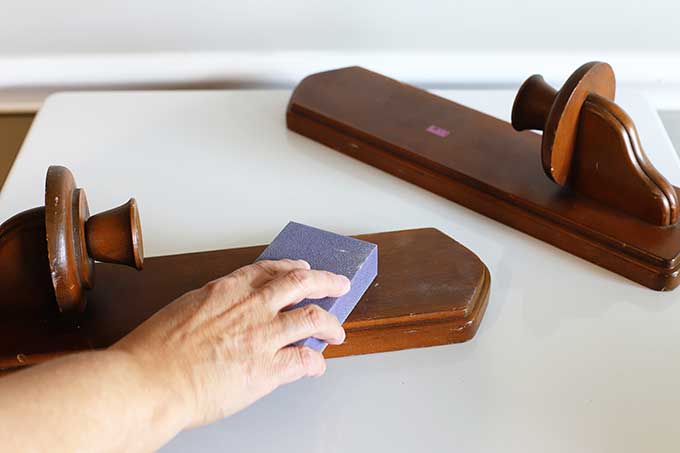 And we're talking light sanding to just give the surface some tooth to hold the paint better, not a get out the electric sander and sand down to bare wood type of sanding.
Spay paint your sconces and let dry.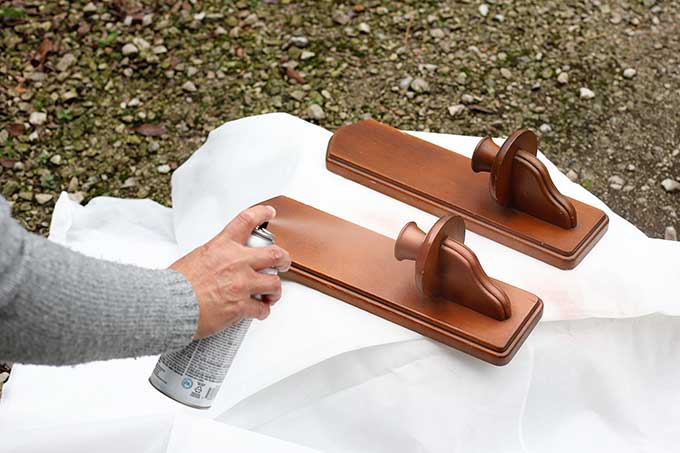 For the vases we are going to use test tubes. They are the perfect size to slide down into a candle holder.
I bought my test tubes at Michel's in the Halloween section, but you can find them online at Amazon any old time of the year.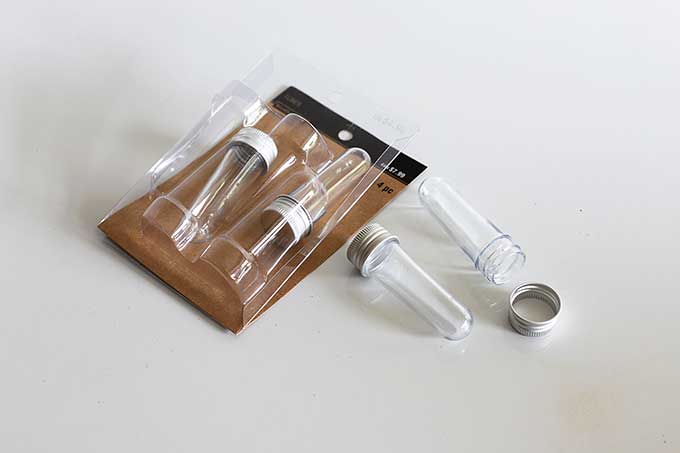 If your test tubes have a ridge around the top where the lid would screw on like mine did, use your glue gun to wrap jute twine around the top.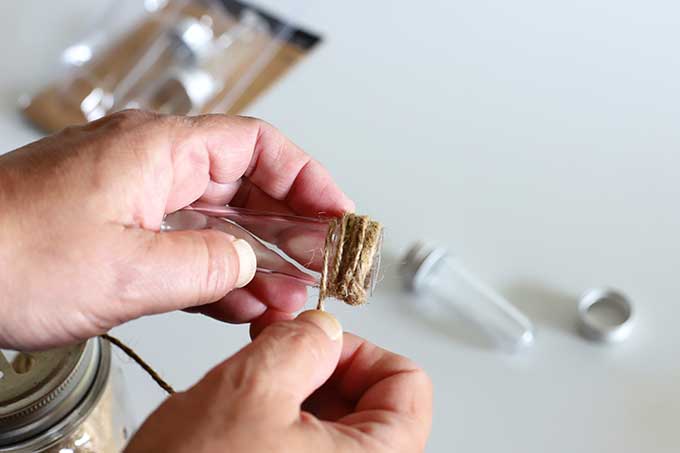 Put a tiny bit of your Elmer's Poster Tack in the bottom of the candle holder and insert your test tube. I used about ⅓ of a row of tack per candle holder.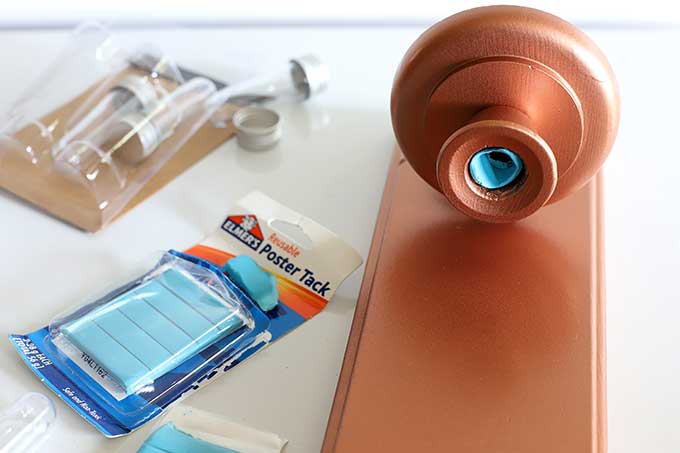 The Poster Tack is sticky without being permanent.
In a pinch, you could just hot glue your test tube into the wooden holder. But if you want to be able to easily add water and clean the tubes at some point, you will want them to be removable.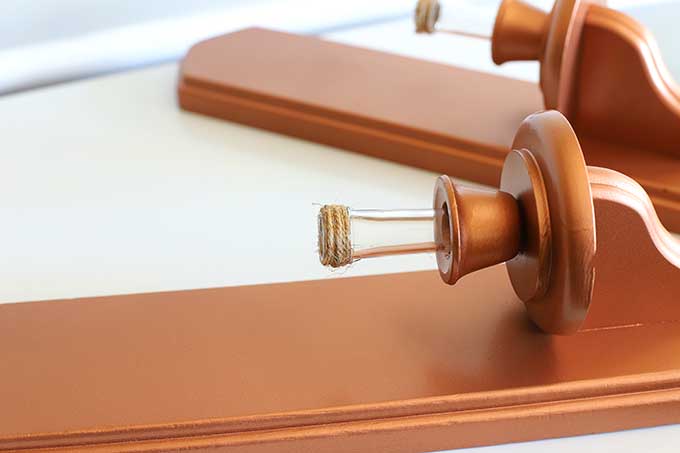 Add some fresh flowers or faux ones if you prefer and you are all set!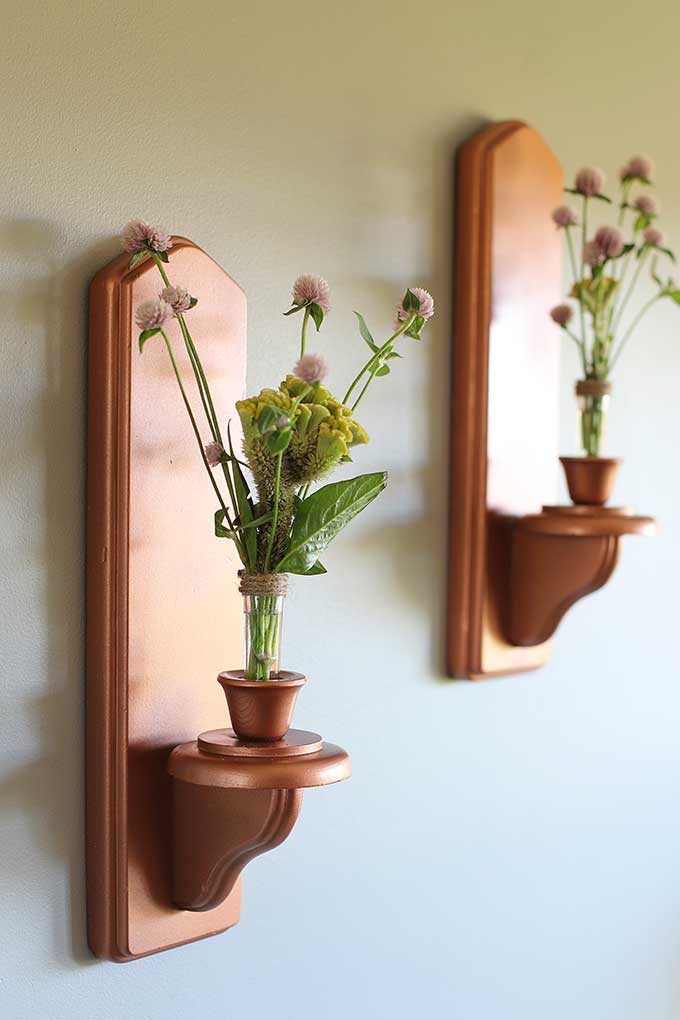 I think the odd looking green flower in the middle is a green cockscomb Celosia.
If I had to guess.
I've never grown it myself, but that is what Google is telling me it is.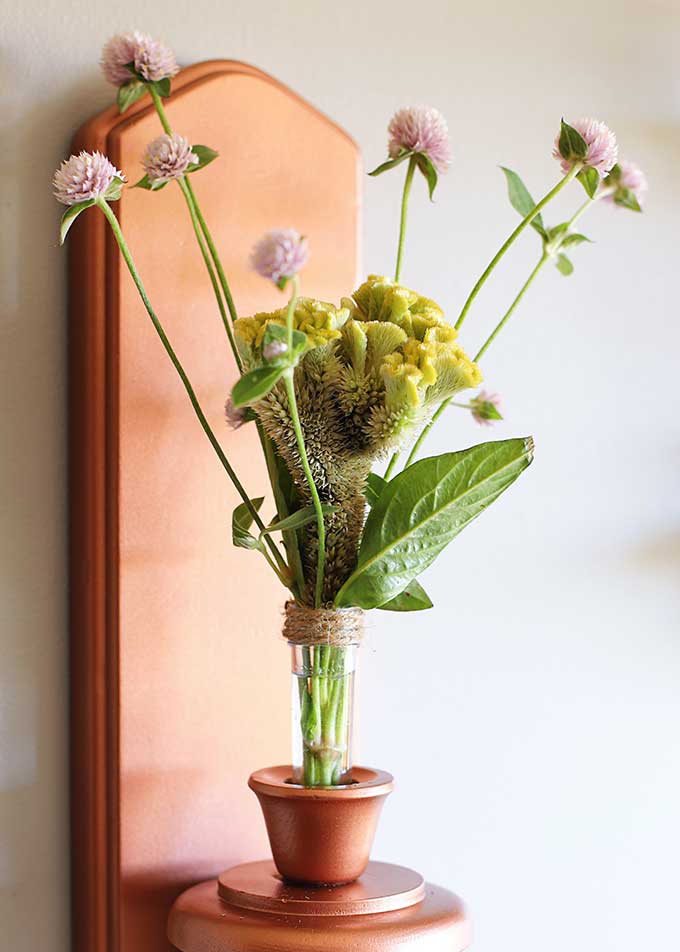 They came in a huge bouquet of flowers I bought at a local wholesale flower farm close to me.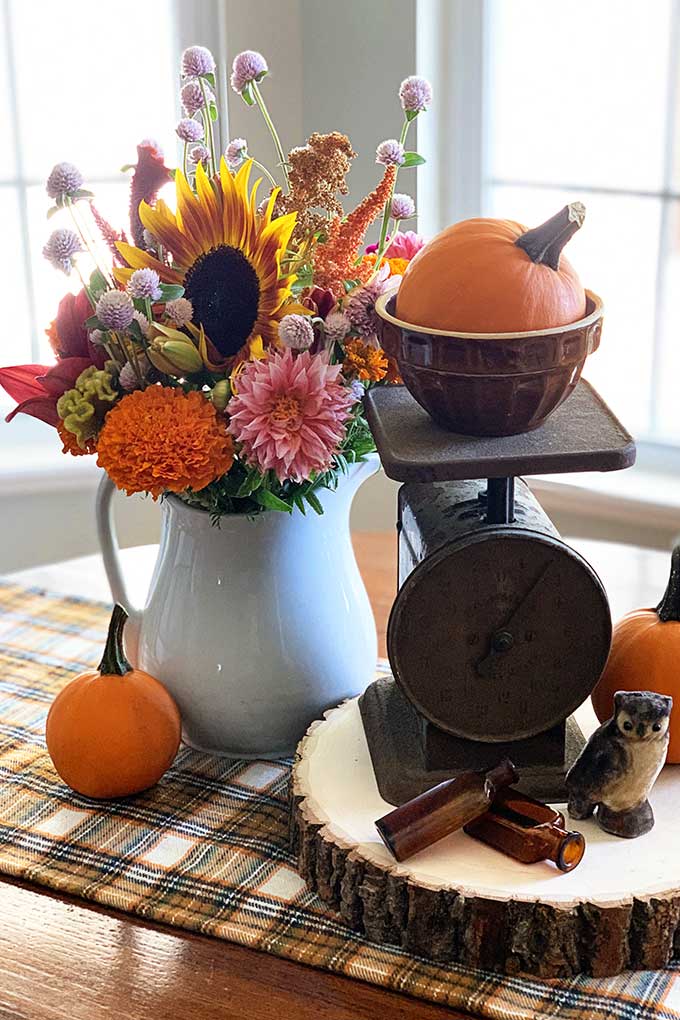 Have you repurposed a wooden candle sconce before?
What's your favorite thing to do with them?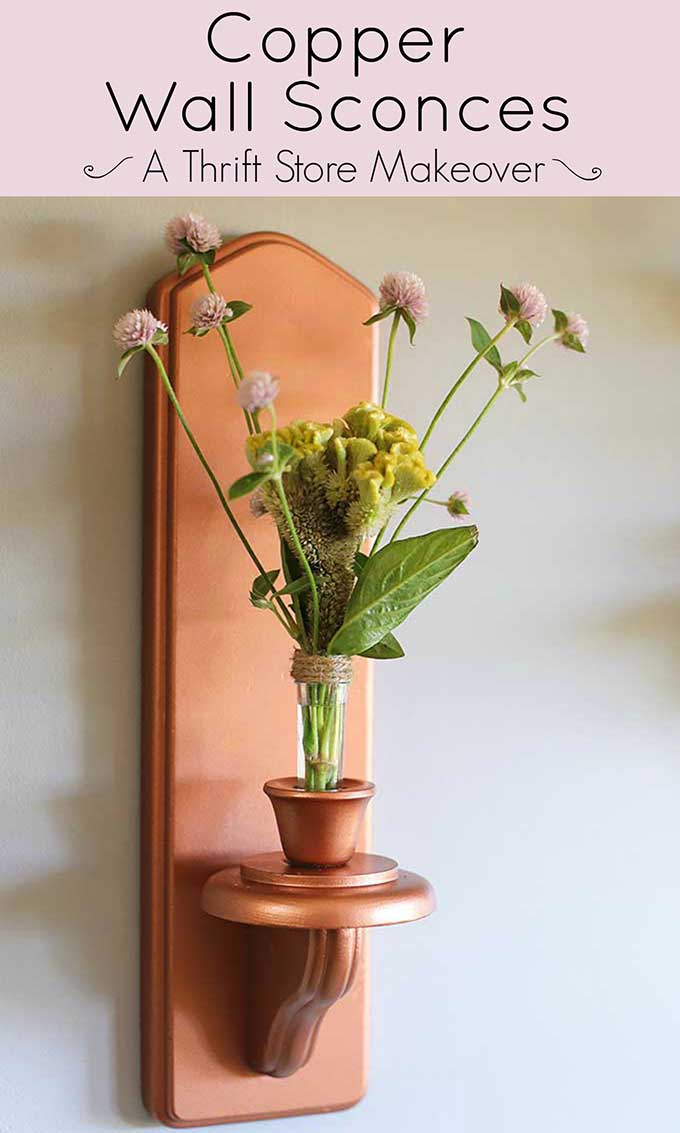 More thrift store upcycles from the Thrift Store Decor Team
In addition to is being Super Cool Copper Day, it is also Thrift Store Decor Team Wednesday! Woohoo!
So pop on over to the other thrift store makeovers my friends have been busily working on and see what their items ended up as!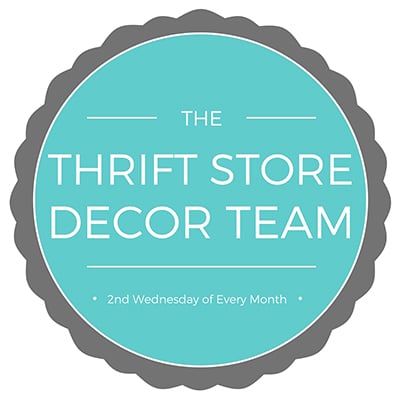 DIY Rustic Candle Holders Our Southern Home
Buffalo Check Fall Tray Domestically Speaking
Ladder Back Chair Makeover My Repurposed Life
Shabby Chic Wreath The Petticoat Junktion
Recipe Box Makeover Refresh Restyle
Creepy Halloween Craft with Hazard Labels Sadie Seasongoods
How to Create a Driftwood Finish Uncommon Slice of Suburbia
Copper Wall Sconce House of Hawthornes (that's me)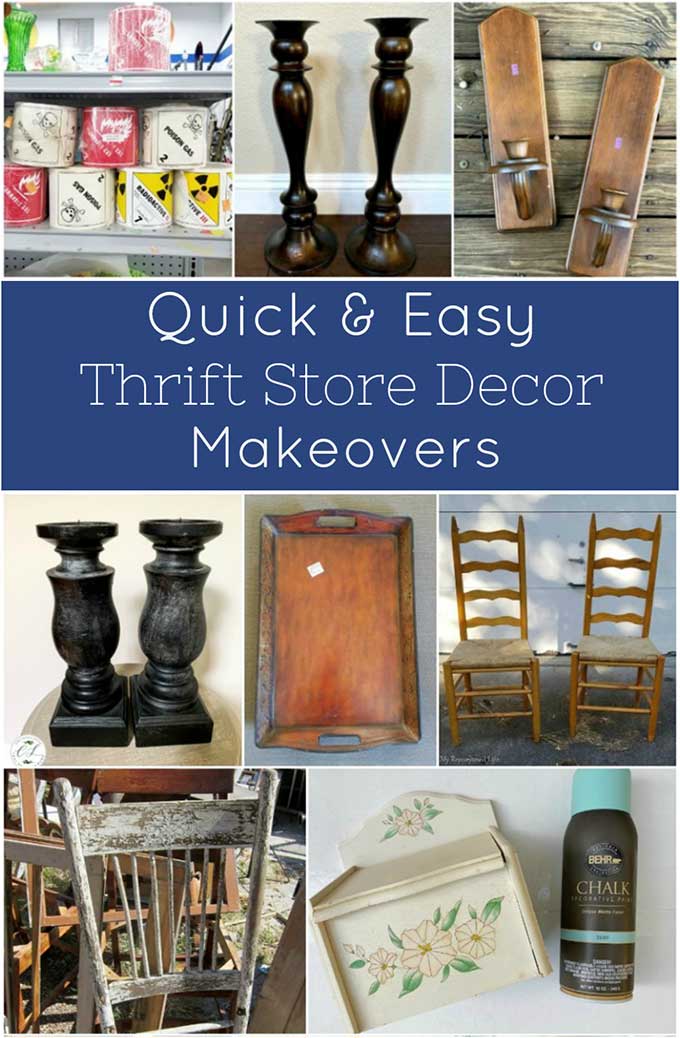 Other Projects You May Enjoy:
DIY Charging Station: Repurposed Breadbox
BOHO Succulent Garden From Repurposed Thrift Store Tray