I am so in the mood for spring to hurry up and JUST GET HERE ALREADY. I need to get my hands dirty.
OK, I could just dust the coffee table and gets my hands dirty, but it's so much more fun to do it outside feeling the sunshine on my back and hearing the birds twitter about in the trees.
So until Mother Nature decides to cooperate, I've put together a few inspiring gardening posts for you, so you can start to get your garden groove on: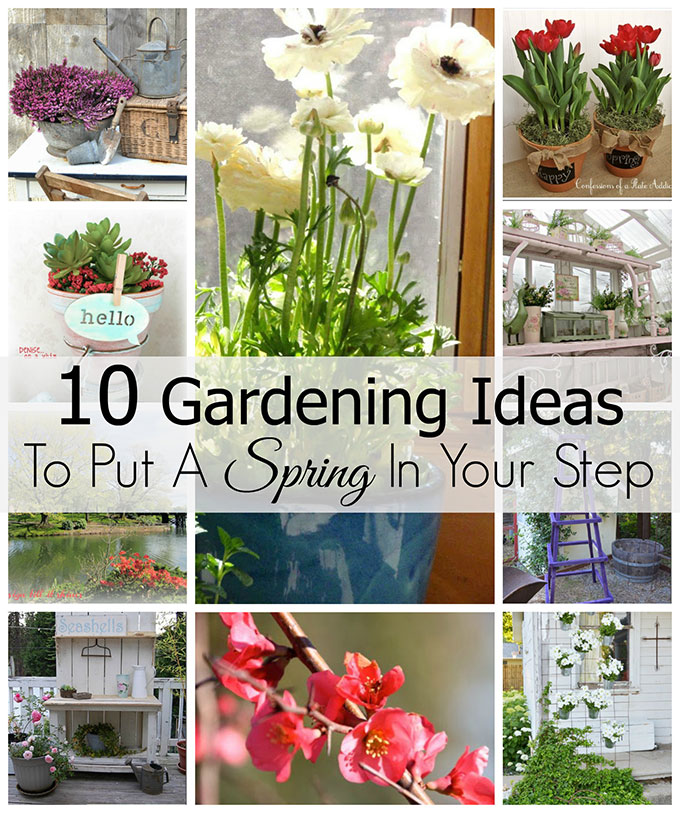 10 Gardening Ideas To Get Put A Spring In Your Step:
Kathleen at Faded Charm has a wonderful display designed around her heather plant.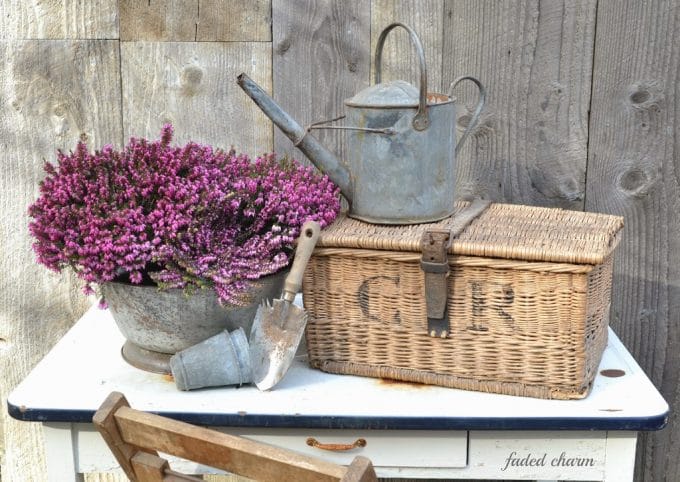 Source: Faded Charm
Look!!! She has real zinc flower pots, not like
my fake-ola ones
!
Jill at Sew A Fine Seam has a fence full of gorgeous petunias in Ikea galvanized pails.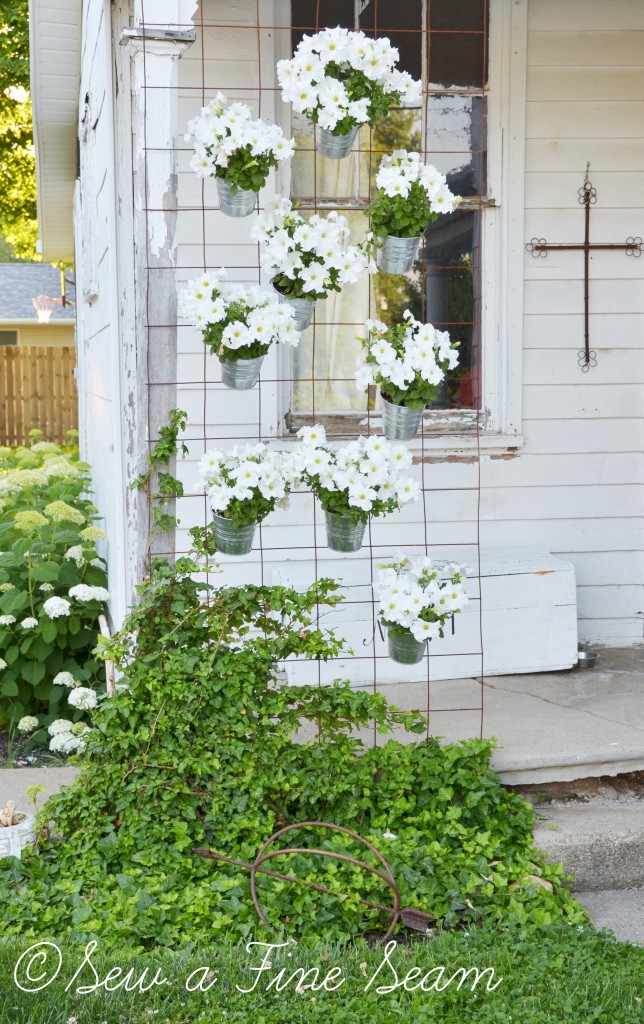 Source: Sew A Fine Seam
I met Jill at the
Country Living Fair
this fall and she's just as cute as can be. You have to check out her sewing business. I see her stuff at the local shops and she sells at the Springfield Extravaganzas too!
Bonnie at Living With Thanksgiving has some beautiful photos of spring flowers in her neck of the woods, including this flowering quince.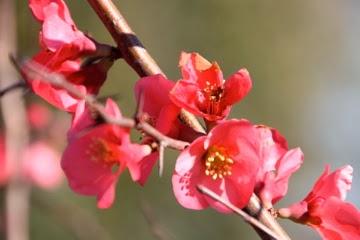 Source: Living With Thanksgiving
Debbie at
Confessions Of A Plate Addict
(and oh, she IS a plate addict!) has a tutorial on how to make these chalkboard flower pots for spring.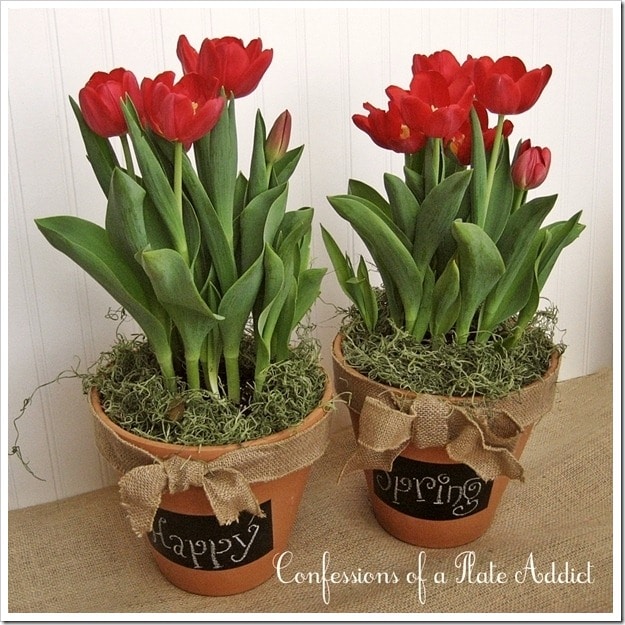 Source: Confessions Of A Plate Addict
Pamela at
Flower Patch Farmhouse
shows how to make a garden obelisk. And what's more fun for the garden than a purple one!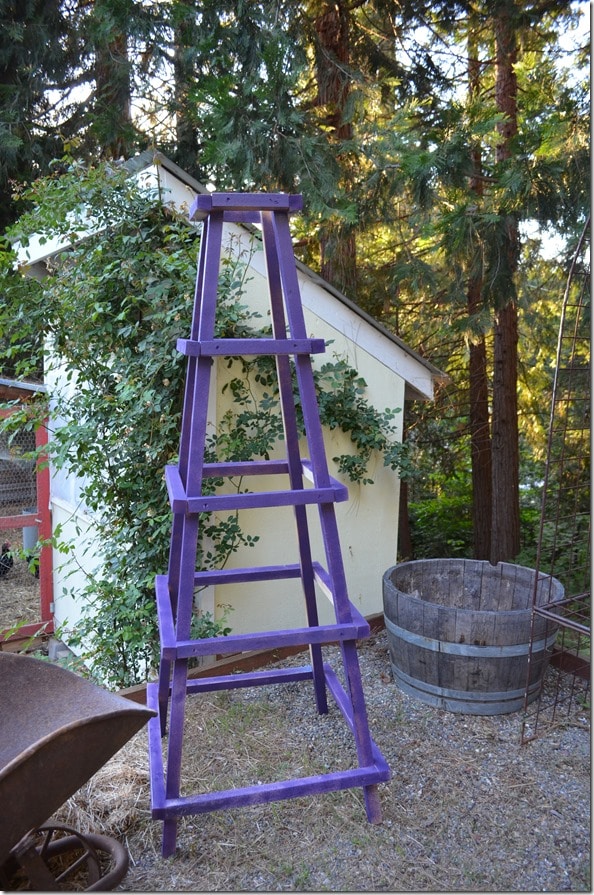 Source: Flower Patch Farmhouse
Pamela also shared her potting bench that she decorates for the different seasons.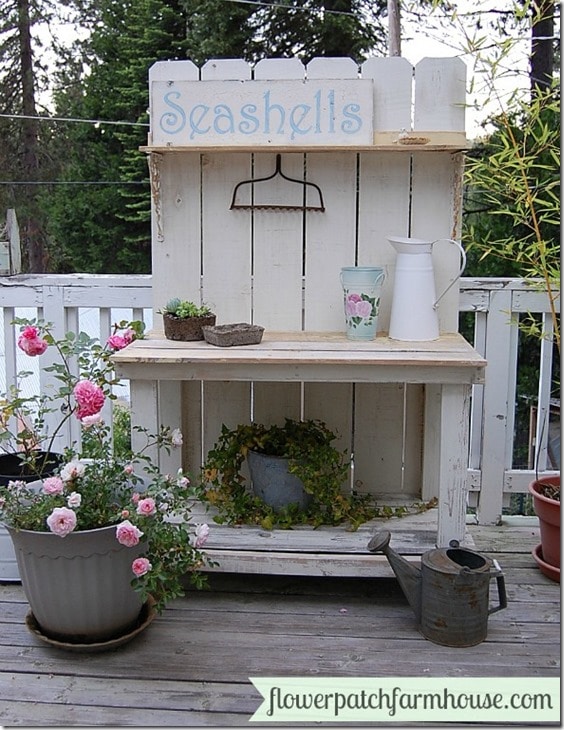 Source: Flower Patch Farmhouse
Denise at
Denise On A Whim
is bringing spring into her home with some fresh and fun succulents.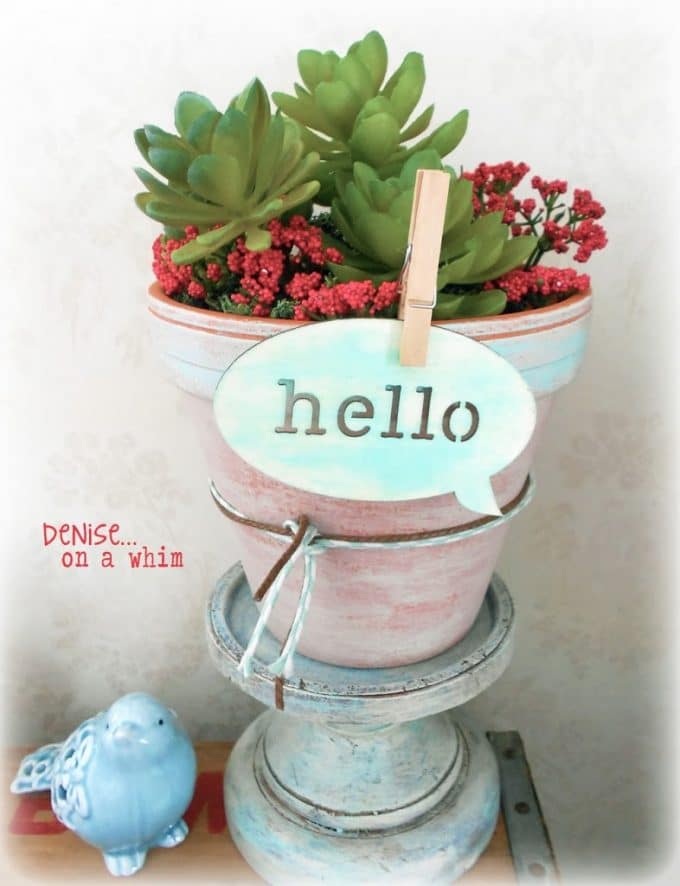 Source: Denise On A Whim
Penny at
Penny's Vintage Home
has created a potting bench out of old doors and a headboard from a bed.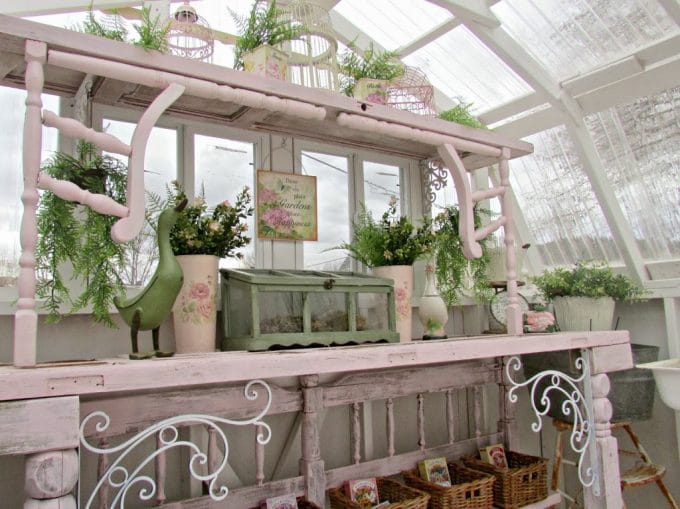 Penny's Vintage Home
How cute is that!
Judith at Botanic Bleu shows us her early spring flowers including this gorgeous Ranunculus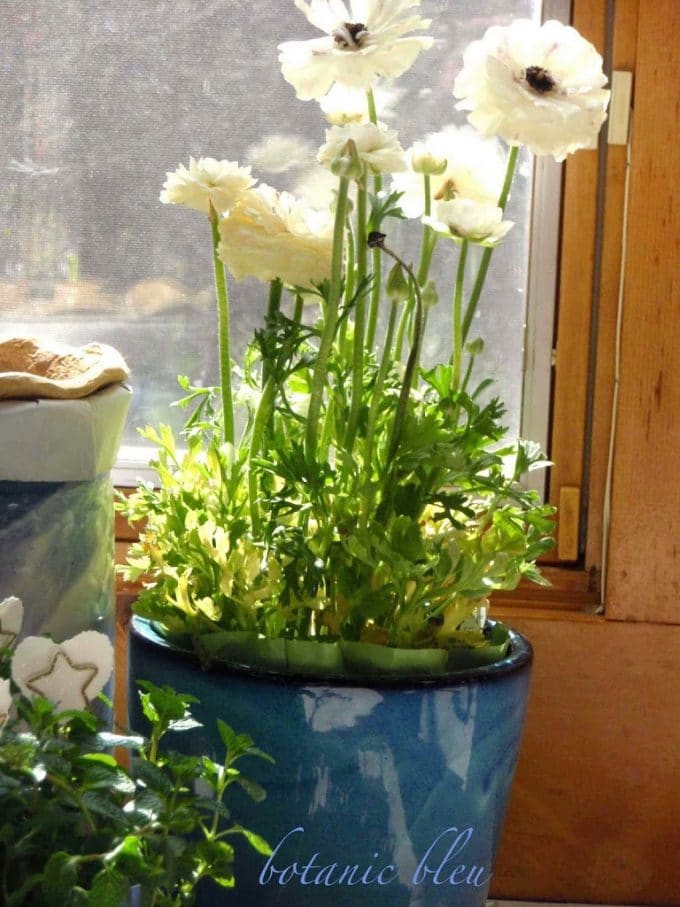 Source: Botanic Bleu
Diane at Design Till It Shines gives us a tour of a lake in SW Washington.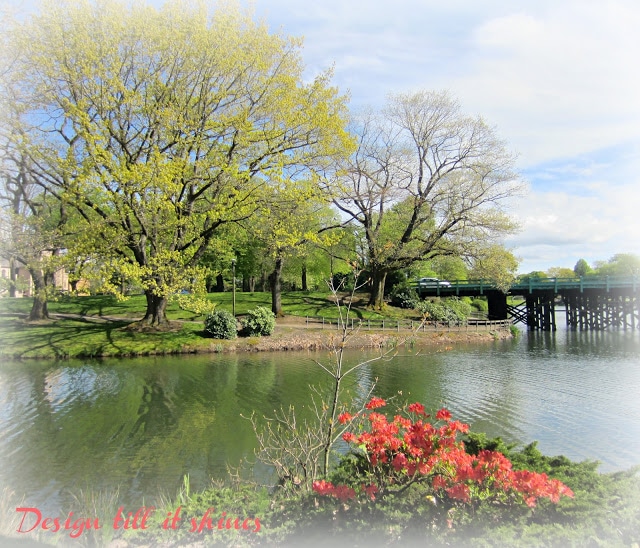 Source: Design Till It Shines
In other Pam news, I went to an estate sale on Friday!!!
Yes, estate sale season is heating up in the hood.
I'll show you some photos as soon as I get my loot cleaned up. Why is estate sale stuff so dirty?