Industrial style is HOT right now. Spring is HOT right now!
Bam! What about an industrial style spring project.
Throw in a few lambs and what do you have? Lambs on faux zinc peat pots, that's what!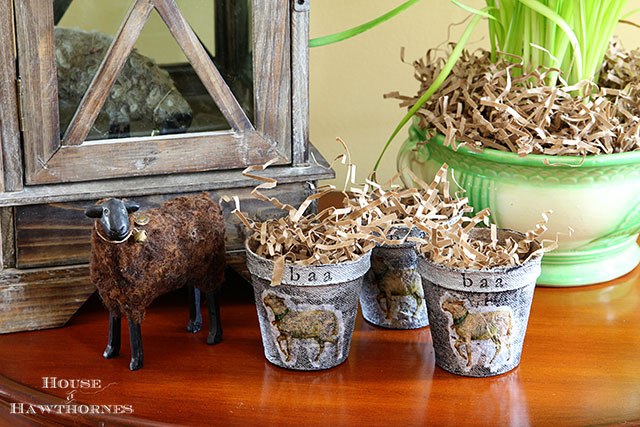 OK, so it's not all pastel colors, Easter bunnies and green plastic grass. But I'm feeding the industrial style girl that lives inside me. And she's hungry.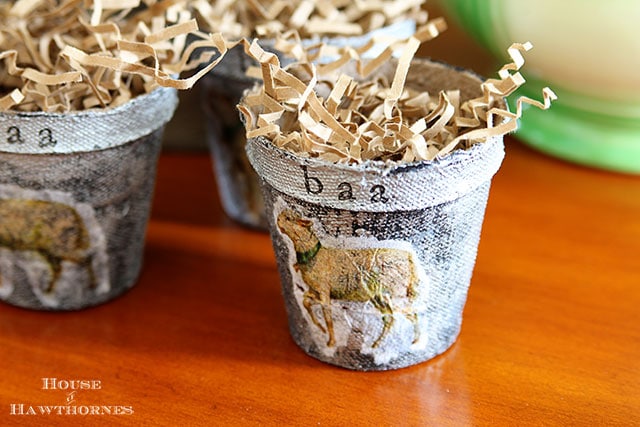 Now I know some people would do a detailed ninety-nine step tutorial on how to make these, but come on, they're peat pots people.
I just painted them, Mod Podged a lamb from The Graphics Fairy on to them and then stamped the word "baa" on the lips.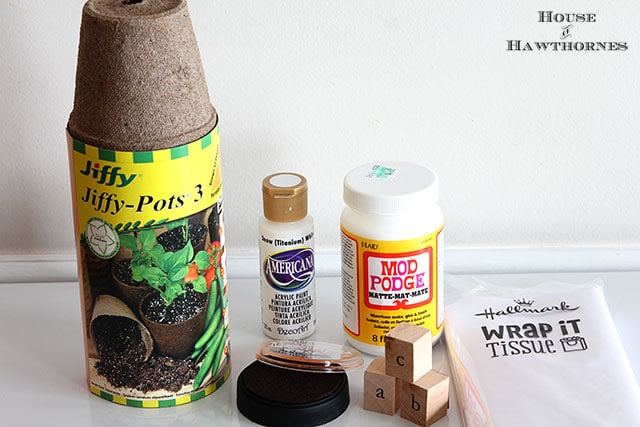 The most difficult part (and even that was not difficult) was making the peat pots look like zinc.
Please refer to my tutorial on Making Zinc Letters And Numbers for very detailed instructions on how I did that. I guess I was more into writing up a tutorial back in my younger days. You know, three months ago.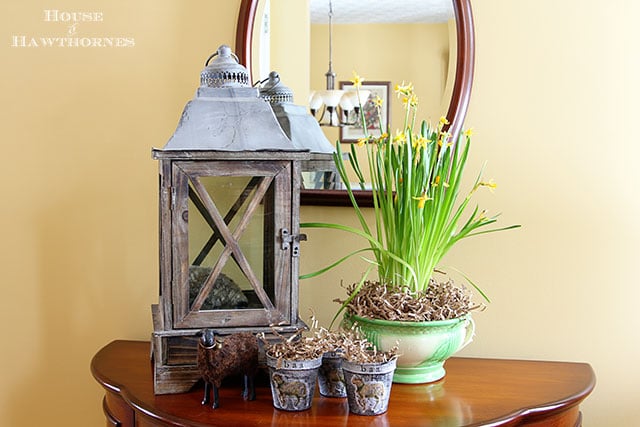 Do you see all the brown-paper-bag-looking shredded filler I've used in the peat pots and around the daffodils? You can buy it in the gift wrapping section at Dollar Tree. And guess what? It's a dollar!
You can see another of my spring peat pot crafts - Easy Spring Peat Pot Baskets.
To round out my vignette, I trapped a lamb in my lantern. If he's good, I'll let him out to graze on some grass soon.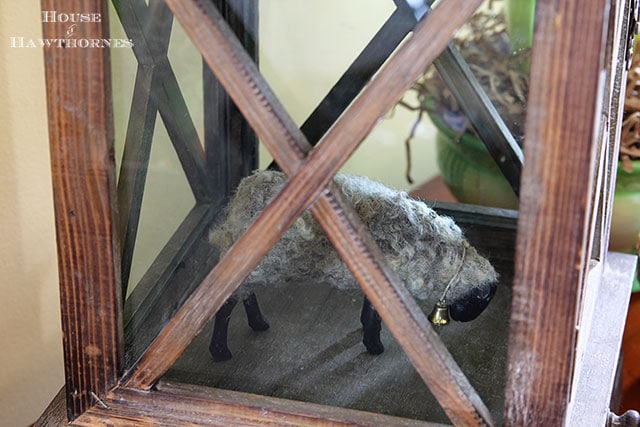 I adore these daffodils that I "planted" in my vintage tureen/casserole/bulb dish.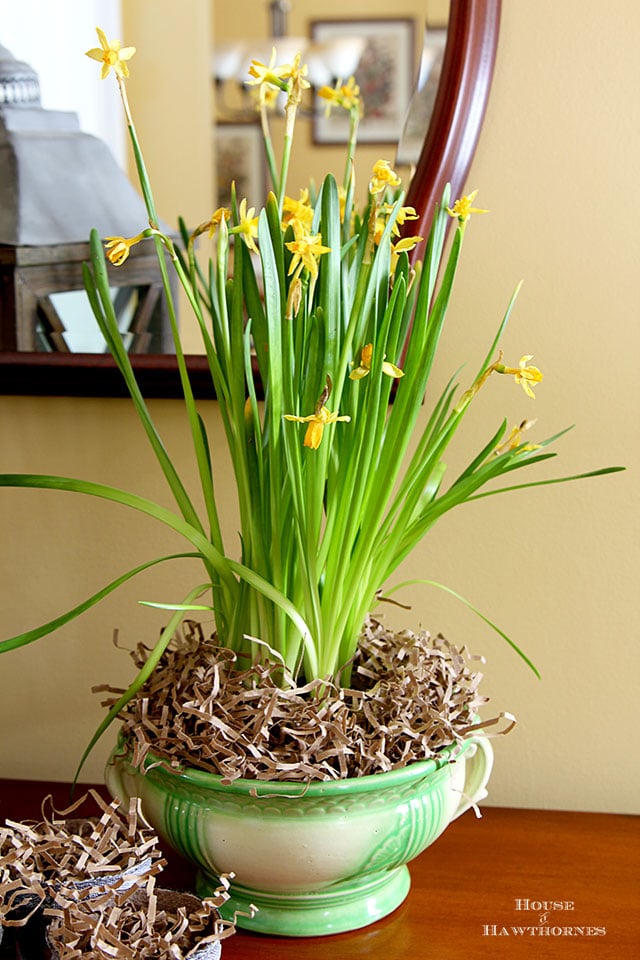 They are really sitting inside of a Tupperware bowl with the shredded filler hiding the circa 1974 orange plastic.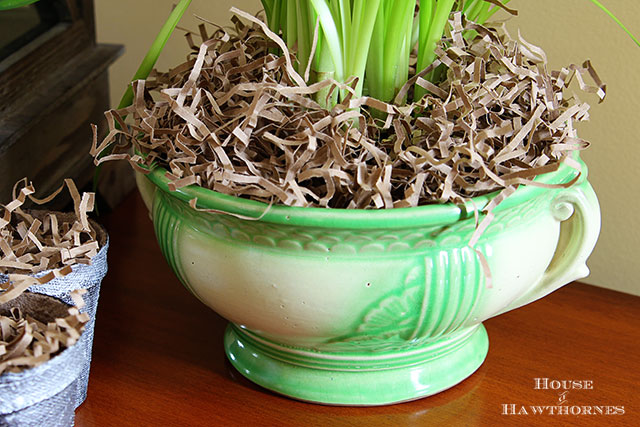 I always hate to actually plant in a vintage planter. Sort of ironic, no?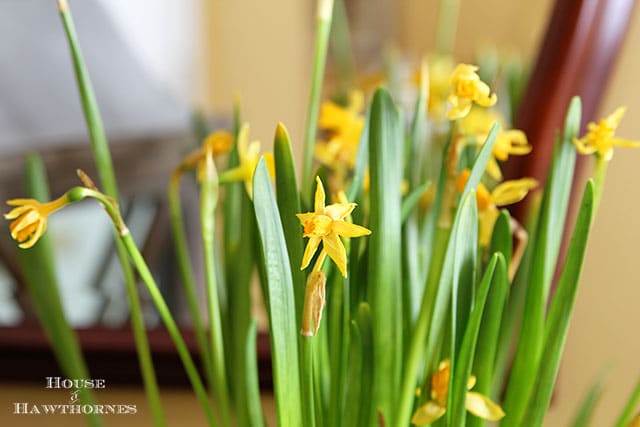 OK, well that's my huge craft project for the week 🙂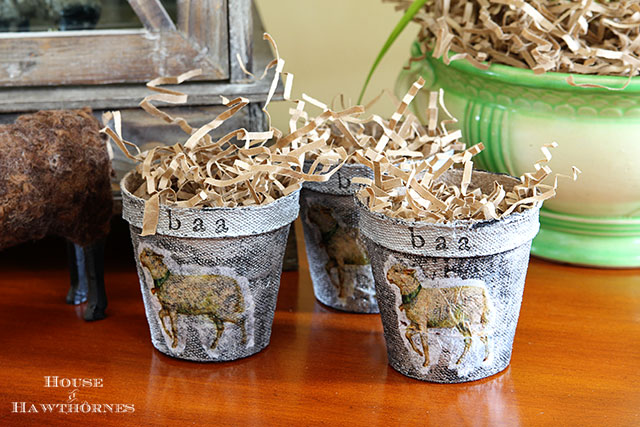 Now moo-ve on out of here. Wait, that would be a cow, so let's say come baa-ck soon!