Today is a scorcher. Hot enough that only a fool would be out garage sale-ing today.
But I took one for the team and went ahead and went out for a few minutes this morning.
Side note - Tim Hortons' sour cream glazed donuts don't do well in a hot car for very long. Yes, learned that one the hard way. Add them to the list of things not to lock up in your car on a hot day.
I did find a few things that sort of, maybe, made all the sweat worthwhile though.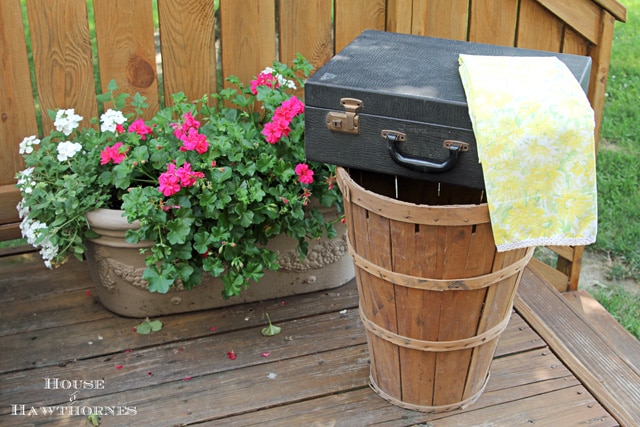 I found a bushel basket that is taller than it is wide, so I'm not sure if it's really a bushel basket, but let's just call it that.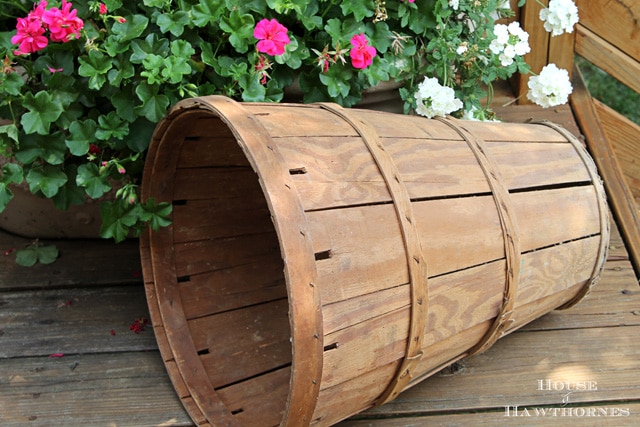 This is going to make an appearance on my fall front porch in a few months. Last year, I searched high and low for one this shape, so when I saw one at a garage sale, I jumped on it. Or sweated on it.
I found two Carol Brady-ish yellow daisy pillowcases with hand-crocheted trimming on them.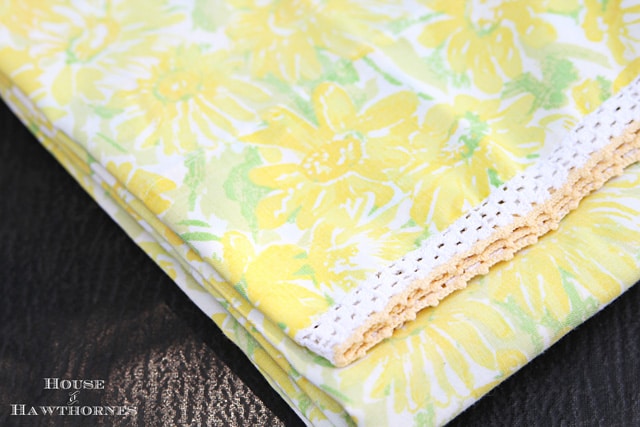 There is nothing like laying your head down on a crisp pillowcase on a hot night. They just don't make them like they used to (do I sound like I'm 90 years old?).
I bought the suitcase thinking it was just a great box. Thinking that maybe it used to hold a piece of office equipment or something weird. It was only a dollar, so I just grabbed it. No sniff test or anything.
When I got home and opened it, I was surprised to see this girlie lining in it.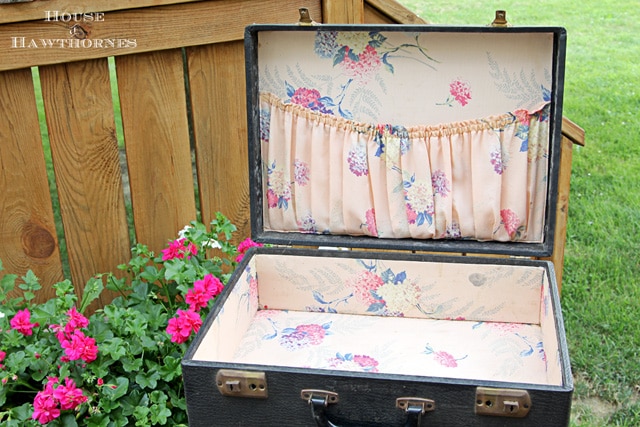 It's a little dirty on the inside, but it does not smell, so I will use it along with my other suitcases to keep myself from looking like a hoarder.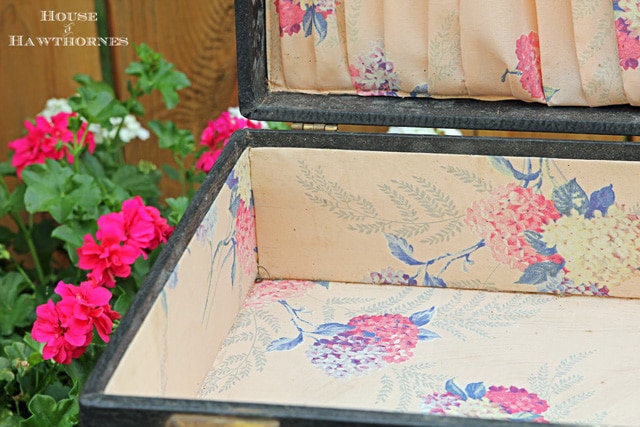 Did you brave the heat today in the interest of saving all things vintage?
And where do I apply for my official fool certificate?