I've had the top of my living room cabinet roughly the same for the last nine months, which is an absolute eternity in blog years.
It's been some version of this olive bucket look, give or take a few items.
1. Olive You a Bushel And A Peck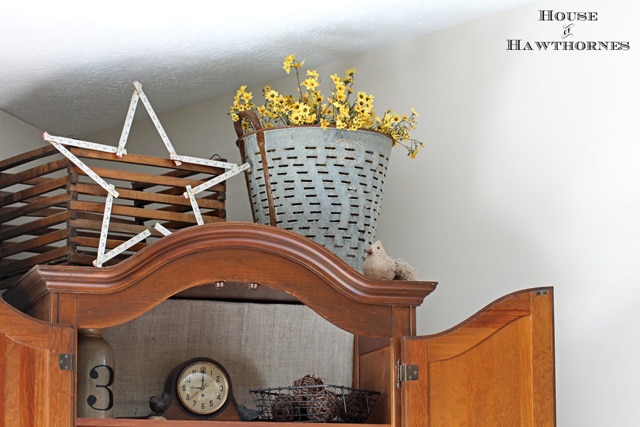 -includes my olive bucket, a wooden crate and my folding ruler turned into a star from my Patriotic Porch.
The olive bucket used to have holly in it back at Christmastime.
But since it had been up there so darn long, I was itching to change things up just a bit, so I played around with some different arrangements.
2. It's A Breeze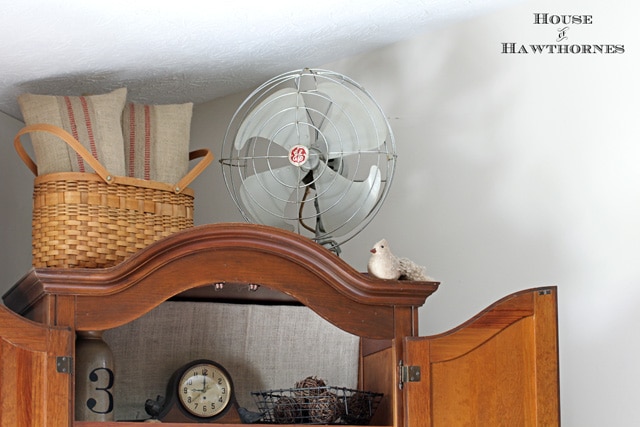 - includes a vintage fan that may or may not work.
My husband has this silly little rule that I don't plug any of my vintage electric finds into our sockets. Something about sparks flying or something sensible like that.
Seriously though, you should always rewire the vintage things that you buy, just for safety's sake.
3. I've Got Baggage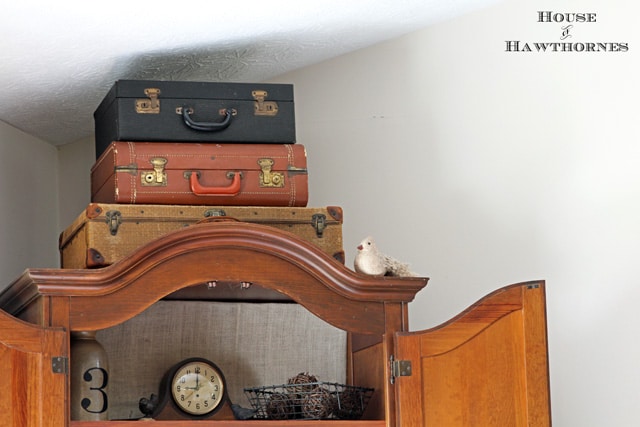 - includes some of my vintage suitcases.
The one on top is the one I showed you on Friday. I have sewing supplies and vintage linens in the bottom two, so not sure how practical it will be to climb up onto a ladder to get out a bobbin.
Who am I kidding? I'd have to find my sewing machine before I'd be in need of a bobbin!
4. Born In A Barn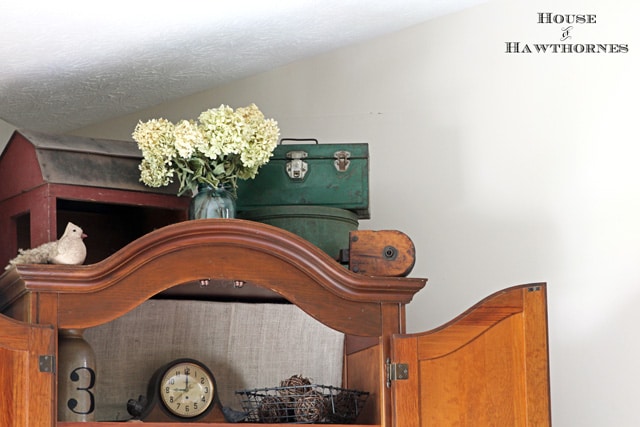 -includes the toy barn I got at the estate sale in May and some farm-ish stuff I've purchased over the last few years.
FYI, that bunch of hydrangea was dried in that Ball jar almost three years ago and it's still going strong. And you can't even see the cobwebs on it unless you get up real close.
Do you have a favorite look?