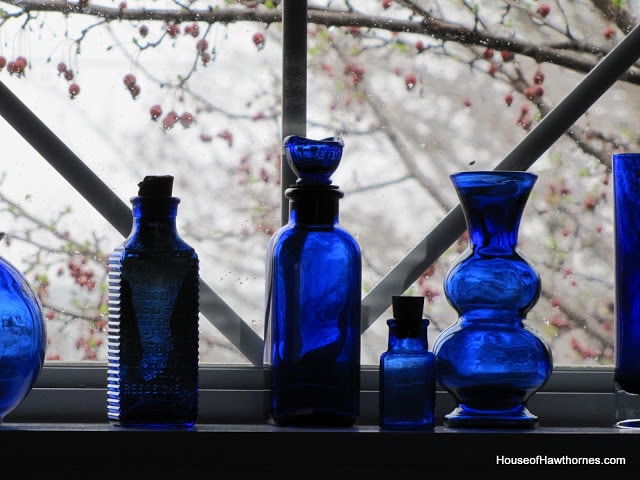 Since the day I moved into this house I have wanted to do something decorative with this windowsill above the bathtub.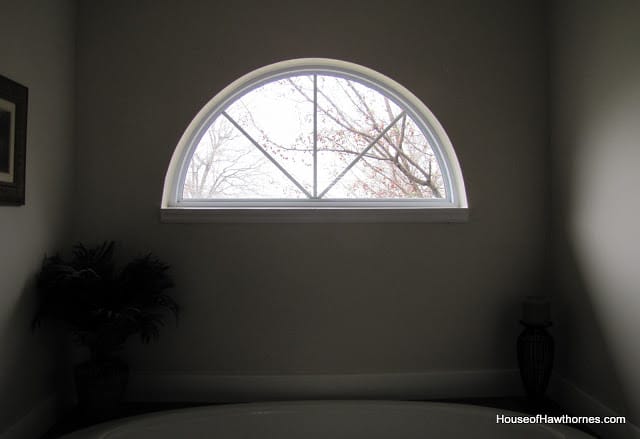 Our cat Otis used to sit in this window, so I never put anything in it before now. But he's getting older and hasn't jumped in this window for quite a while, so I thought it was safe to finally stick something up there.
It was just shouting out for some bright glass items.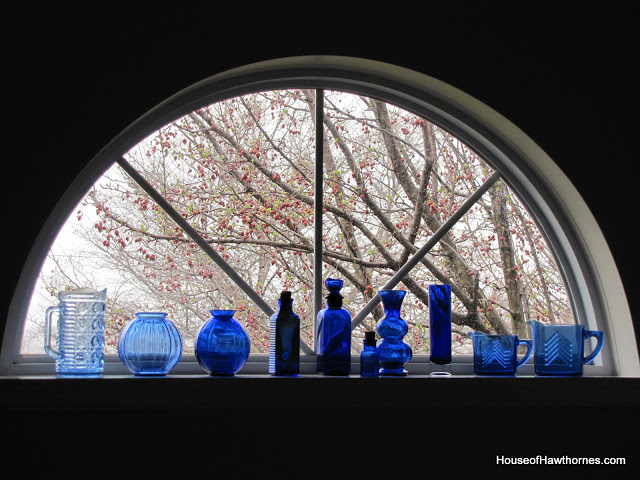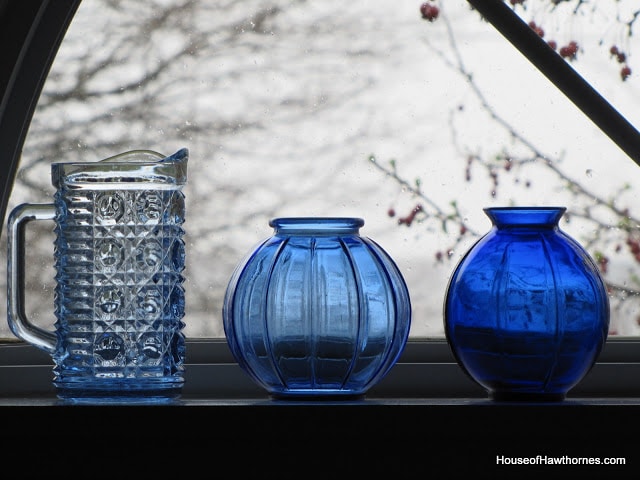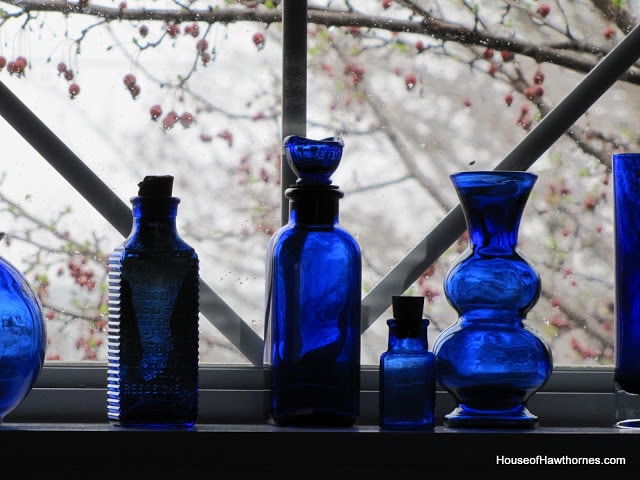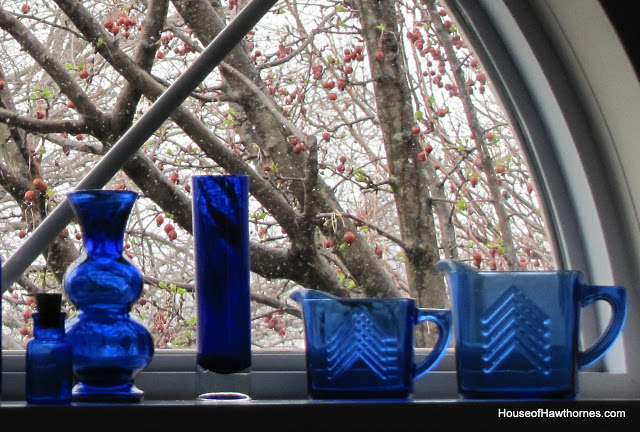 This is a pressed glass milk or juice pitcher.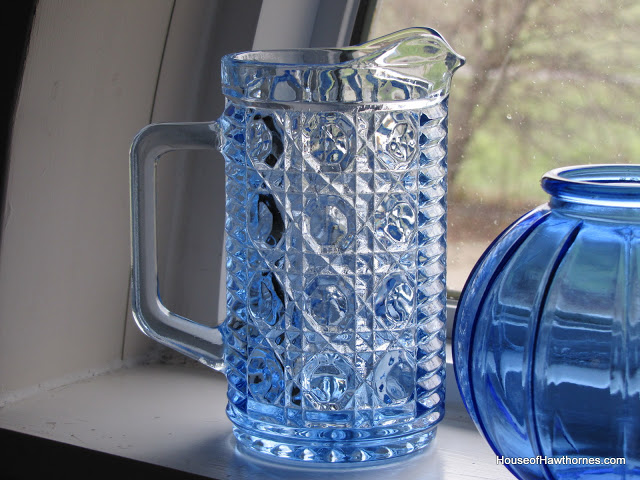 And two fairly similar vases.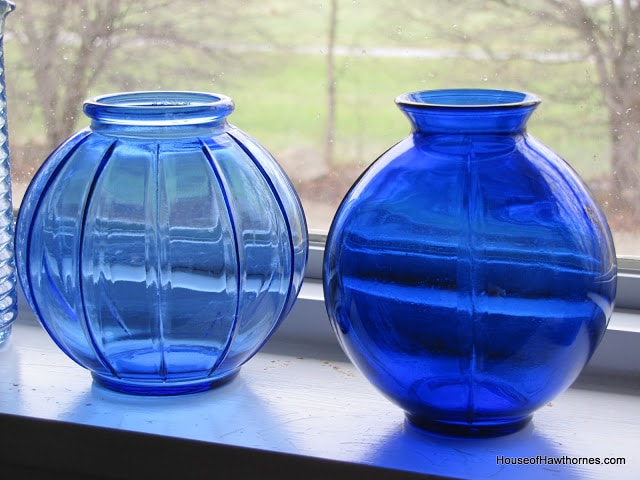 A Reese Chemical Company bottle that says for external use only and to use 4 times a day. But I don't see where it tells you what the medicine was.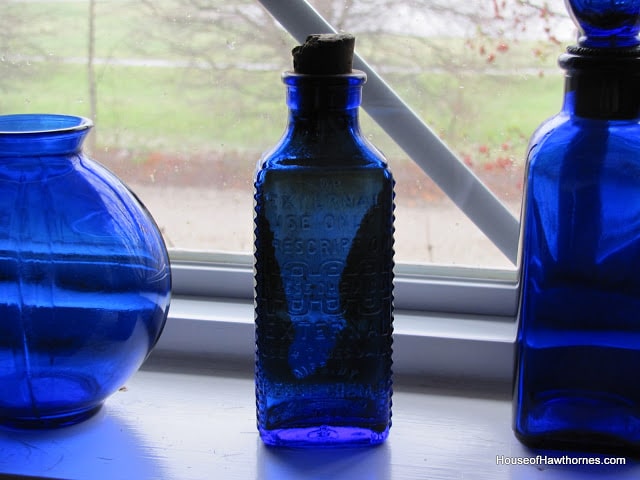 A Wyeth bottle with the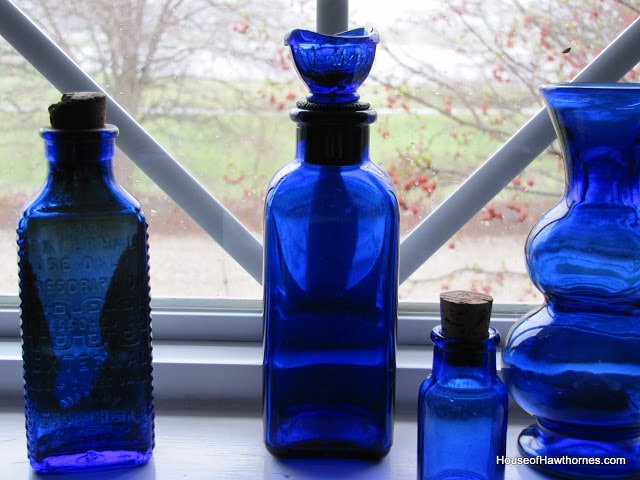 eyewash stopper attached.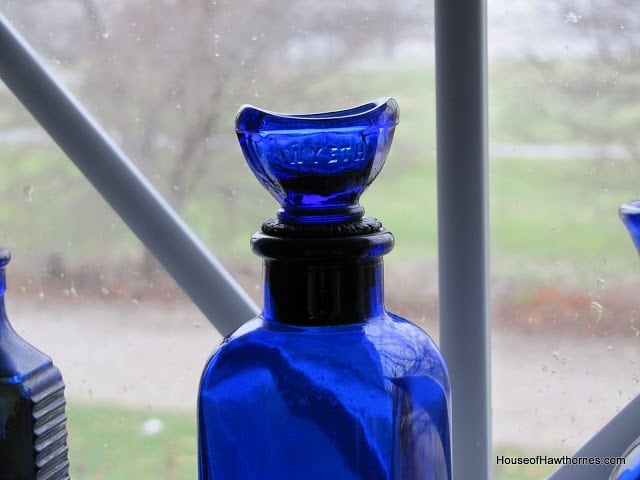 A small bottle and two more vases.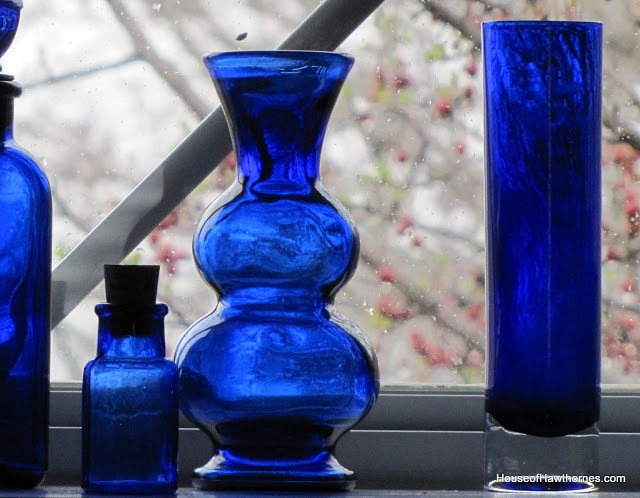 Two Hazel Atlas Chevron pattern beauties. I assume this smaller one is a creamer,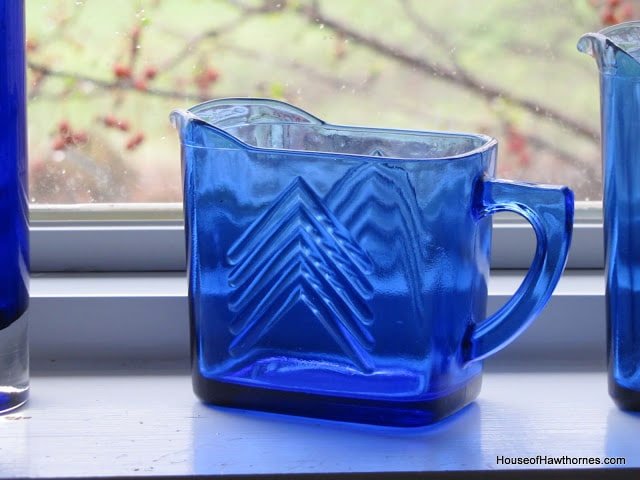 but not sure what the larger one would be. Milk pitcher maybe? Juice?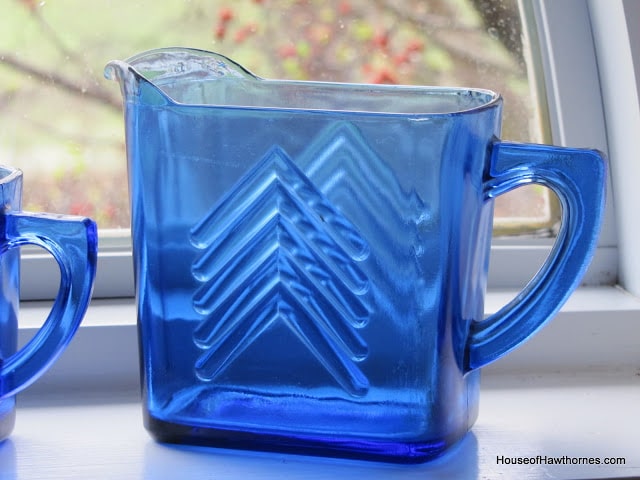 Oh, and I was dead wrong about the cat. As soon as he saw me fussing around up there he decided that he wanted to claim it again.
Picture a cat jumping toward the window only to realize mid-way through said jump that there was no room to land. Thus having to contort his body in an unnatural manor and land in the bathtub. Luckily it was not filled with water.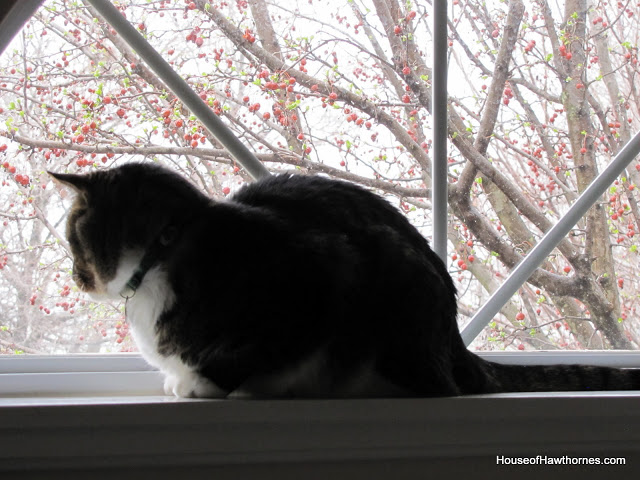 So my blue glass arrangement lasted about ten minutes before I had to move it for its own safety. Now it's back to being a cat shelf. Was pretty while it lasted.
Does anyone else have that problem - you have to decorate your house around your animals?