I picked up a few thrifty items this week.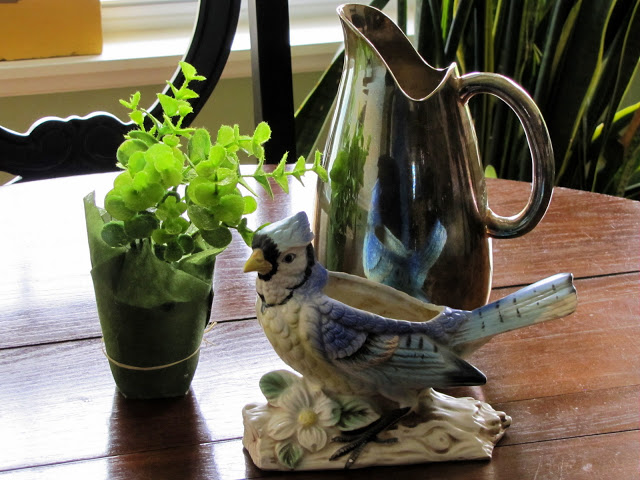 I found this silver pitcher at a local thrift store for $3.93.
It's a little more modern than I normally go for, but it was nicely tarnished and a fairly heavyweight piece, so I scooped it up.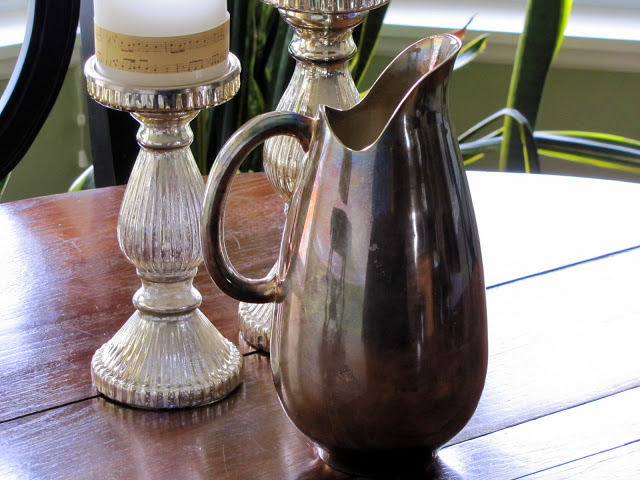 I thought it would make a nice vase.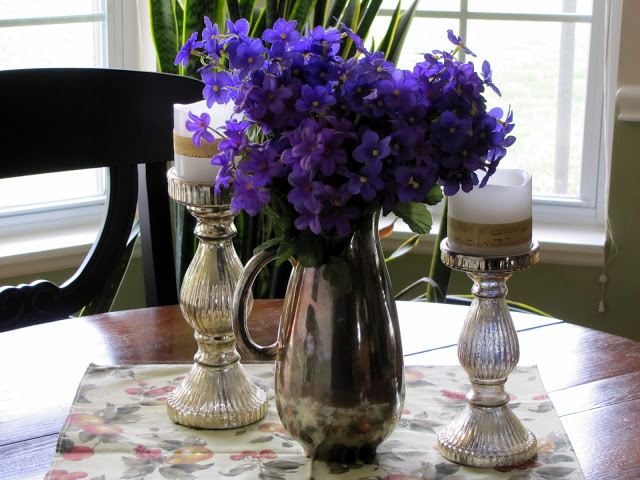 I bought this blue bird (blue jay?) planter at another thrift store for $1.91.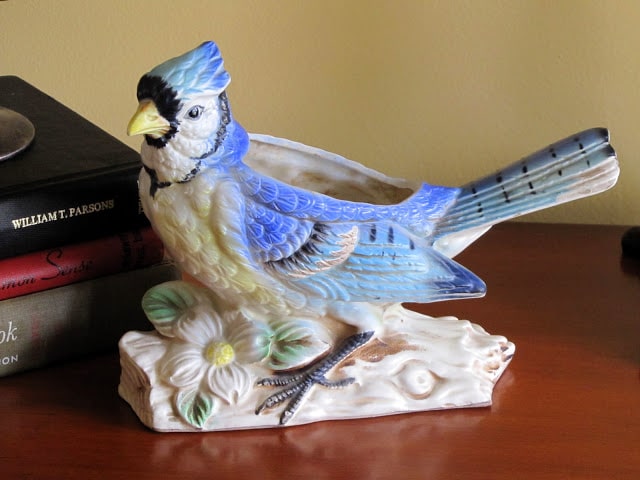 It was made by Caffco.
I had never heard of Caffco before, but when I researched them I learned that it is a Montgomery, Alabama company that has been in business for 50+ years.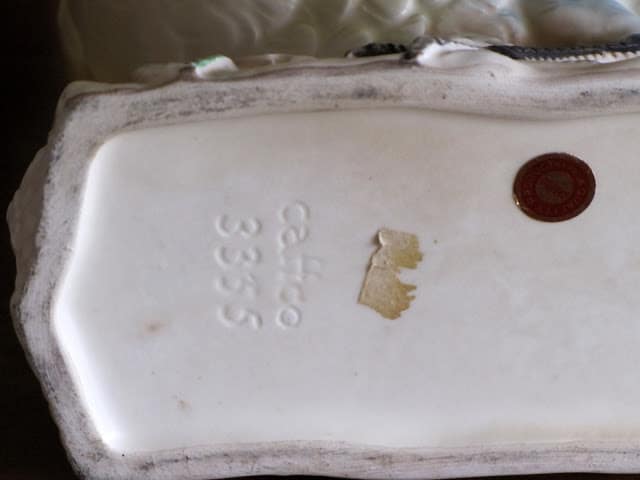 Not sure of its age, but it looks vintage.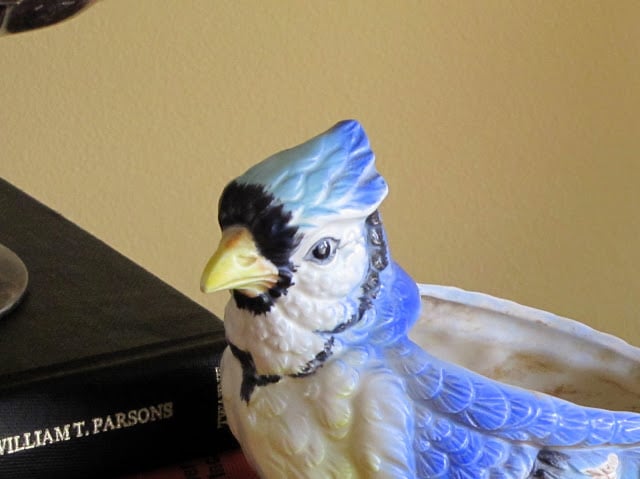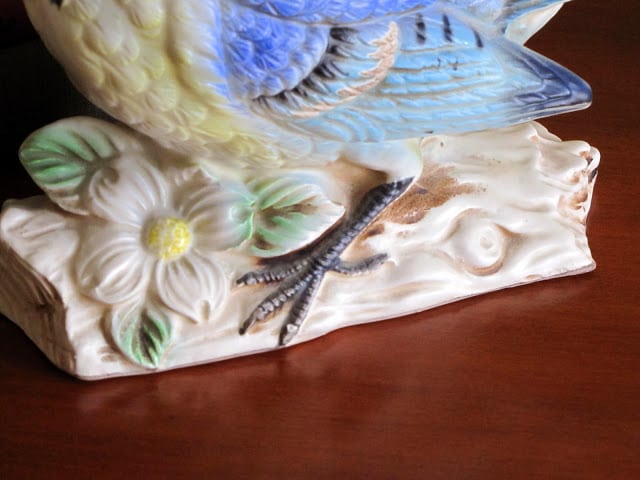 Since it's a planter, I went to the Dollar Tree store
and bought one of their faux greenery pots. For $1.00. Because it is the Dollar Tree after all.
He looks pretty chipper considering he has a bush growing out of his back!