Yesterday, I went to a neighborhood yard sale and found some vintage Brownie box cameras.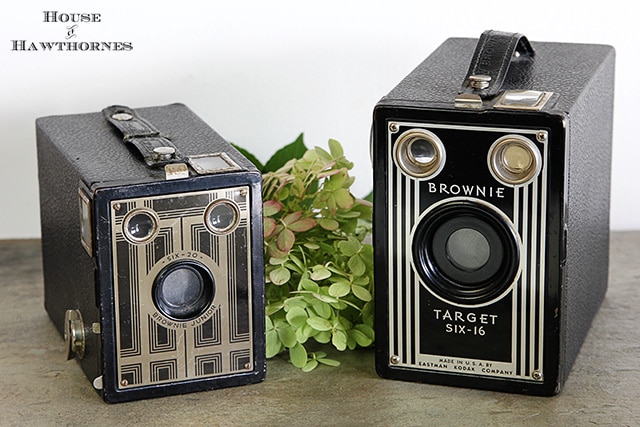 For $5 each!!!
The one on the left is a Brownie Junior Six-20, manufactured from 1933-1936. The one on the right is a Brownie Target Six-16, manufactured from 1946-1951.

In my Useful Links page (found underneath my header photo above) there is The Brownie Camera Page listed, which is a great resource for dating old Brownies. It also has some information on other Kodak cameras. Yes, Kodak made other cameras besides my beloved Brownies.
Speaking of Brownies, wouldn't this cute little pink McCoy mixing bowl stir up some great brownies? I found it Thursday, at a little antique store.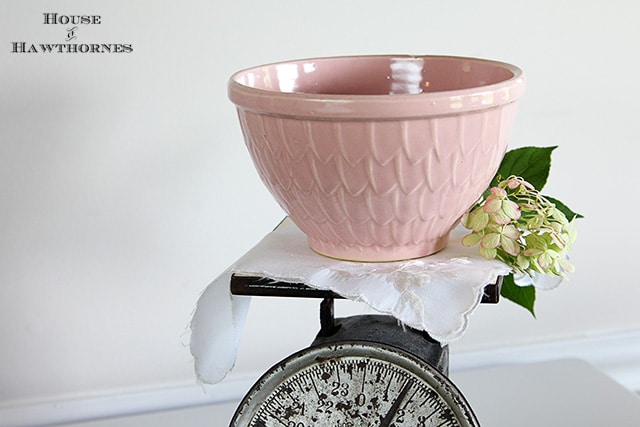 I'm confused as to what the pattern is called though. I've seen it called fish scale, petal, feather and even artichoke. I just call it cute.
It has a hairline crack in the side, so I won't actually be stirring up anything in it. It's more decorative than useful, but for $2, I just grabbed it and didn't look back. Well, I paid for it, of course.