This easy to make fall wreath tutorial is a inexpensive DIY project you can whip up this weekend. You probably have half the supplies in your house already!
I needed a new fall wreath this year, since the chipmunks did a number on my old one. Who knew they would want to eat my acorns?
And since money doesn't grow on trees (as opposed to acorns), I decided to throw one together myself.
(This post contains some affiliate links for your convenience. You can read my full disclosure policy here.)
Easy To Make Fall Wreath
Supplies: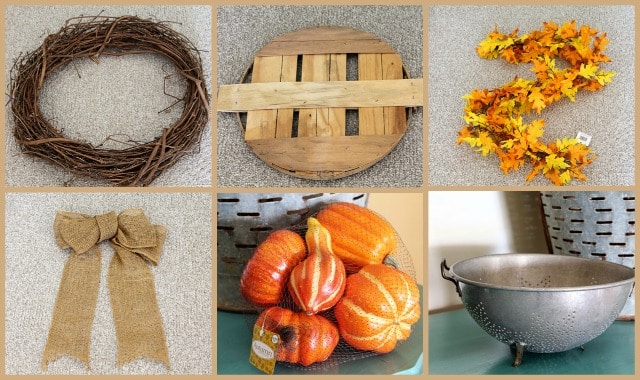 Bow or ribbon to make a bow (mine was made with burlap ribbon)
Bag of faux pumpkins/gourds
Vintage colander (I picked this one up at a yard sale for really really cheap, but you can find them at thrift stores or new ones just about anywhere)
Hot glue gun
Floral wire (optional)
Instructions:
I used floral wire to wire the bushel basket lid to the back of the grapevine wreath.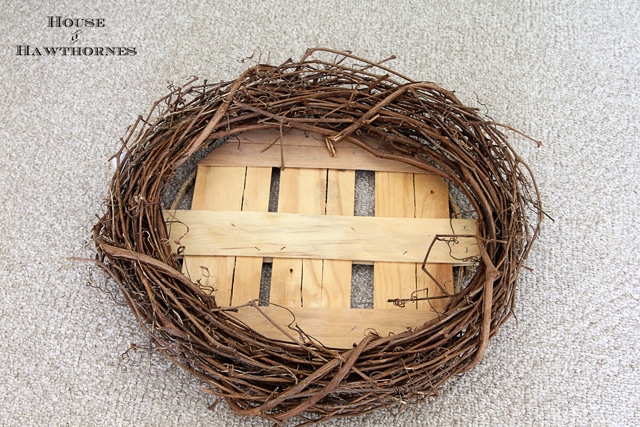 You could also use twist ties or hot glue if you don't have a ridiculously extensive collection of floral wire. Some people hoard empty food containers, I hoard floral wire.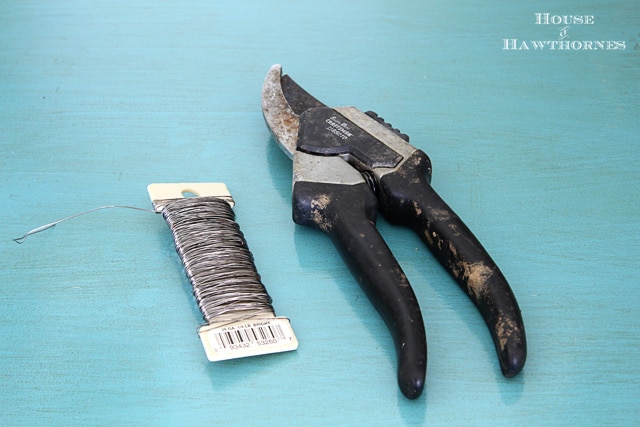 And yes, I did use dirty gardening pruners to cut my floral wire. Why use the proper tool, when you can just run out to the garage and grab the first thing you see.
This is where it gets really complicated, so pay close attention.
Take the garland and lay it on top of the grapevine wreath. Use floral wire or hot glue to attach it.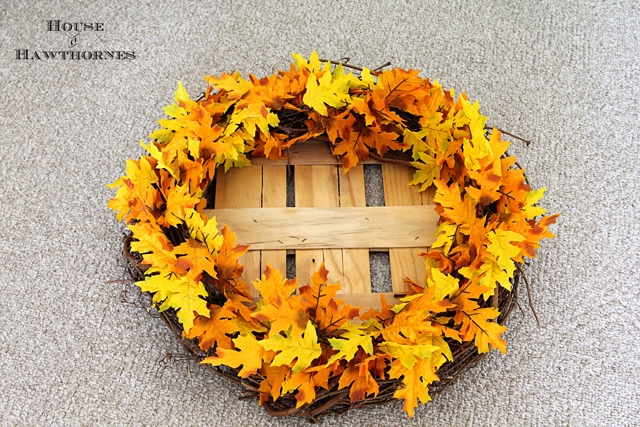 Hope I didn't lose you on that last step.
OK, so then attach your bow. Again, floral wire or hot glue will do the deed. I may have some extra floral wire if you run out.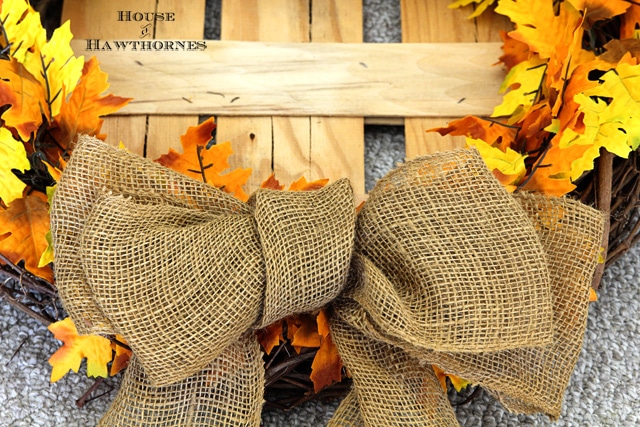 I played around with just adding a large pumpkin to the wreath, but decided on using a colander filled with smaller pumpkins for a more unique fall look.
I wired the colander onto the wreath and then hot glued the pumpkins/gourds onto the colander.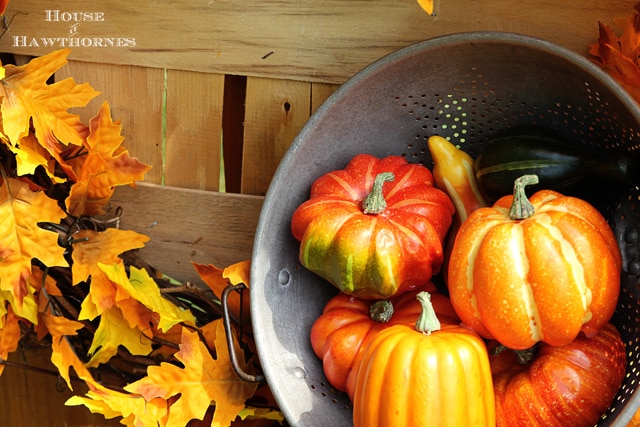 Boom! You're done.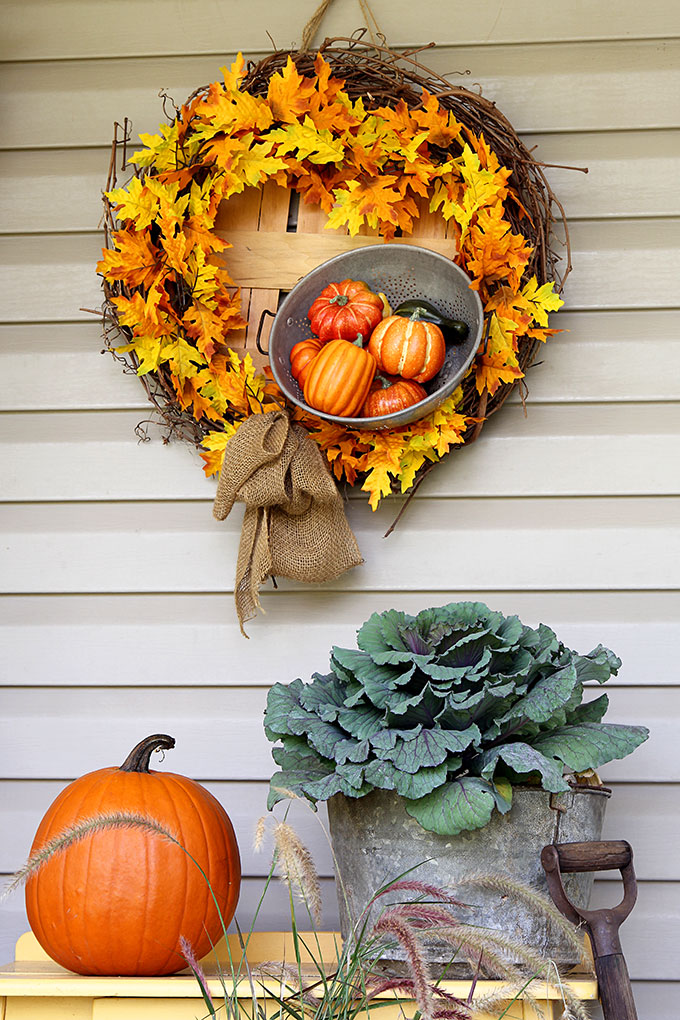 Easy peasy, pumpkin pie squeezy.
The whole shebang took ten minutes to make.
BTW, if you need a tutorial for making a bow, Ann from On Sutton Place has a nice post on How To Make A perfect Bow.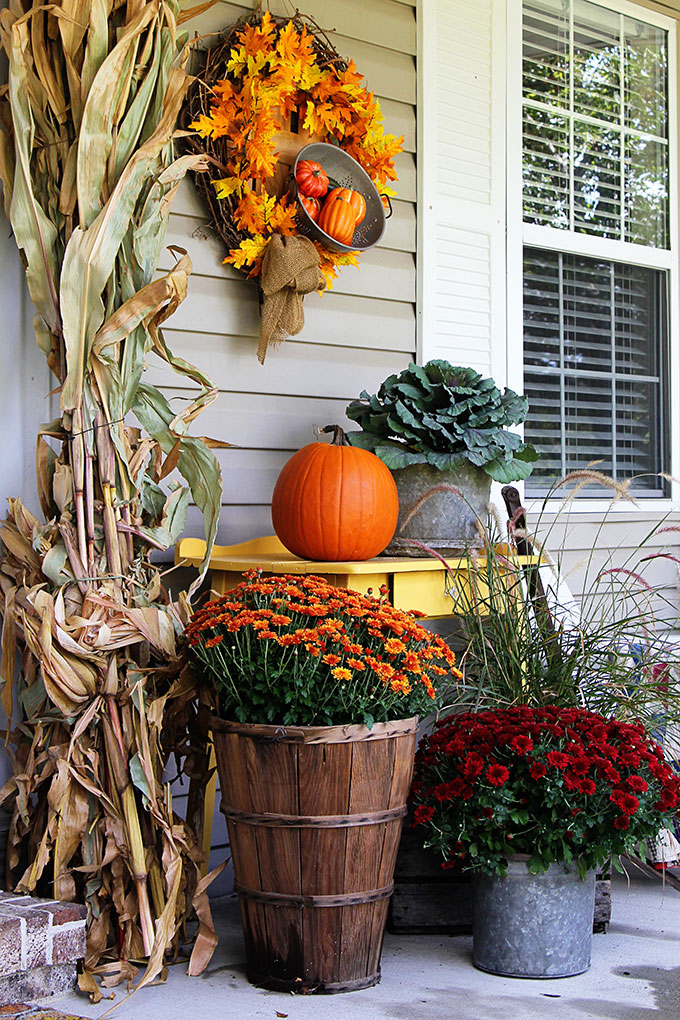 Now get out there and let's show these chipmunks they can't ruin our fall decor.
It's us against them and pretty always wins!

Other fall projects you may enjoy:
Repurposed Funnel Jack-o'-Lantern
5 Festive Fall Porch Ideas To Copy