I finally got up the nerve to open my first aid kit.
And it was filled with . . .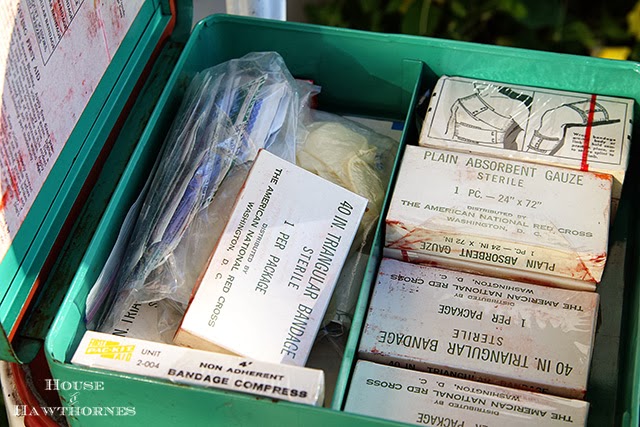 First aid supplies 🙁
Not as good as $100 bills, but better than a severed finger.
In case you are wondering what I want a first aid kit for, I sort of fell in love with them when I saw Stacey from A Sort Of Fairytale's bathroom makeover last year.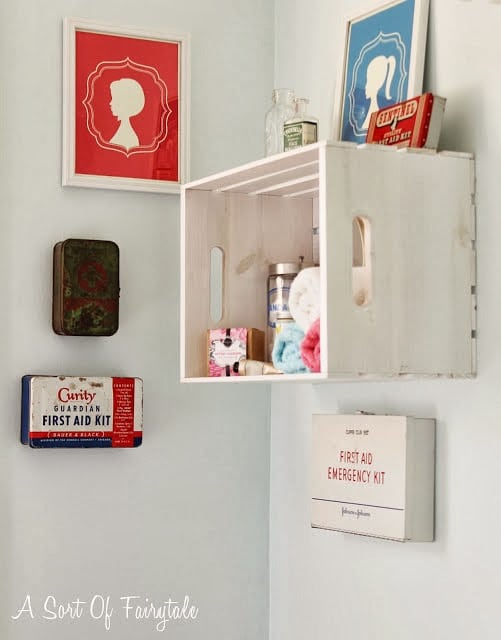 Source A Sort of Fairytale
And Breida from Breida With A B used a few in her equally as cool bathroom makeover recently.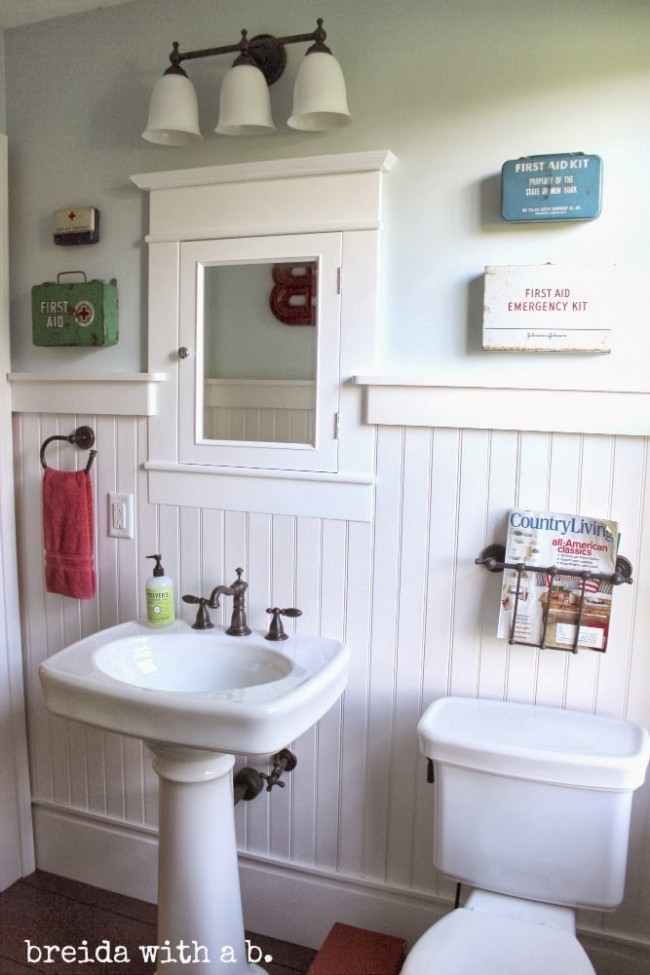 Source Breida With A B
So ever since seeing those bathrooms, rusty first aid kits have taken on a whole different meaning in my mind. I love it when something totally useful and ordinary becomes a piece of art.
But we all know that in order to officially have a collection of them, I would need at least 3 kits.
Well, I have my new Red Cross box.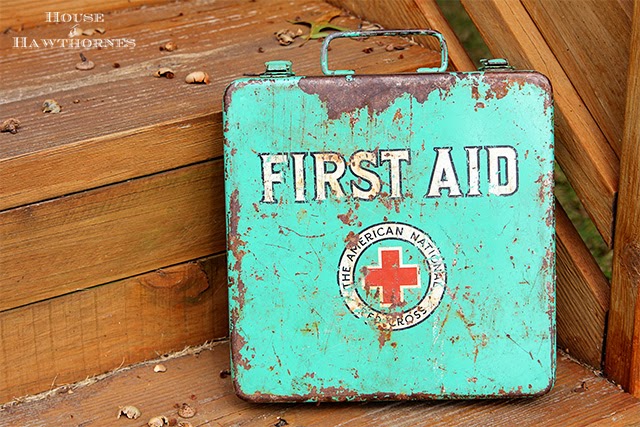 And my niece had given me this Boy Scout first aid kit a few weeks ago.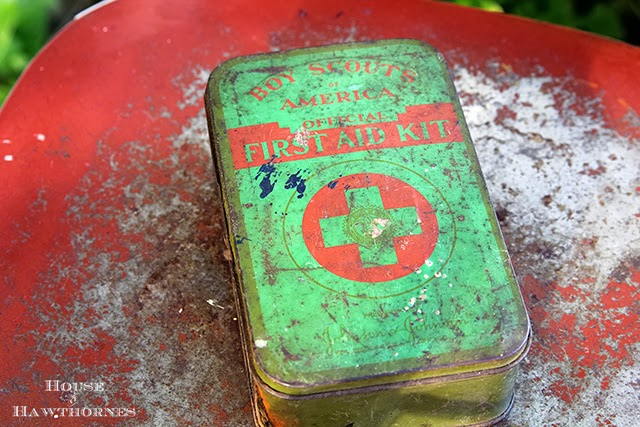 Nice and rusty!!!
If you want to be technical, I guess if I add my son's Spongebob band-aid container it would be my third.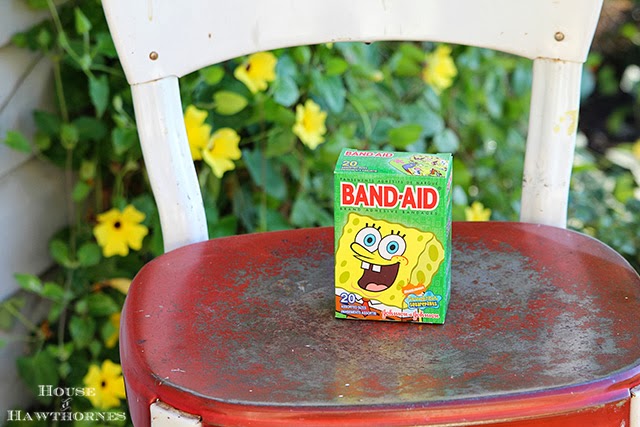 But, I think I'll hold out for another first aid kit of the rusty and crusty variety.
Sorry Spongebob!