Let's face it, by August a lot of your annuals have gotten all leggy and are practically walking out of the garden themselves. If they are still alive.
Your perennials aren't fairing much better. Beautiful peonies are just a distant memory, your irises are long gone and even the daylilies are getting strappy and brown.
Your garden can be fairly colorless in the last days of summer, while you're waiting for fall mums to bloom.
Right about now it's nice to have a few tried and true standbys that can take the heat and are still colorful in late summer. Some even go well into fall.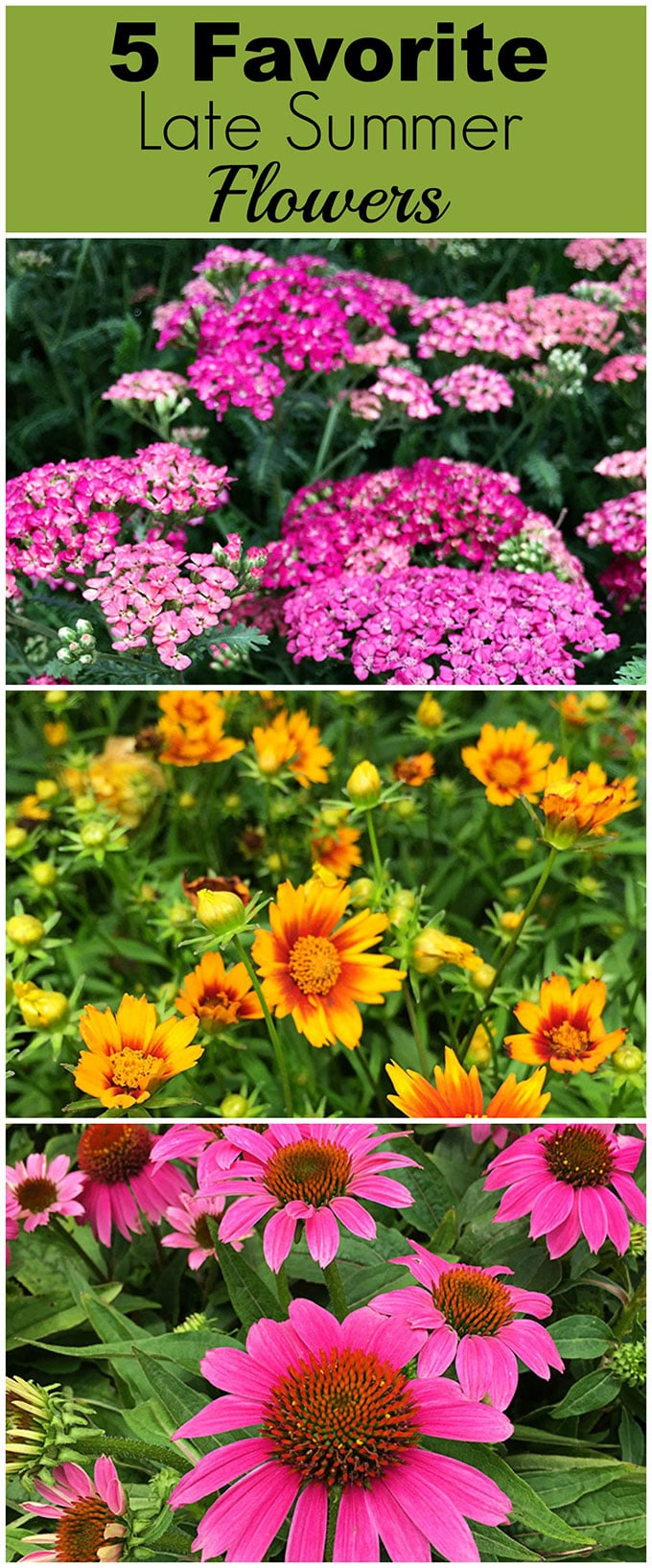 Here's my list of favorite late summer beauties . . .
5 Favorite Late Summer Flowers
Coneflower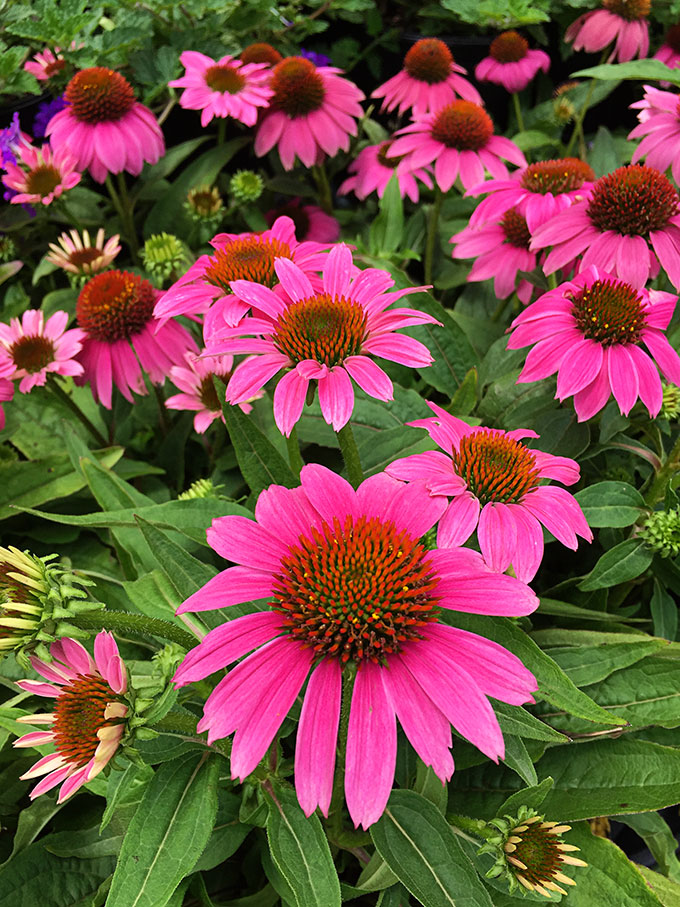 Purple Coneflower (Echinacea purpurea) - full sun - grows to 1'-8'
A
Purple Coneflower
was one of the first perennials I ever planted. I love them and they love me. Nothing as pretty as a bright pink coneflower to smack you upside the head and say "Happy freakin' summer, Girl"!
Tickseed
Tickseed (Coreopsis) - full sun - varies in height - 6"-36"
I normally buy the solid yellow varieties, but this one is a keeper. Unfortunately the tag on the plant is extremely vague (just says "Tickseed", thank you), but I believe it is the Lightning Bug variety. Regardless of its true name, I think the dark orange middles of this tickseed make it a good plant to slide right into the fall landscape with.
Yarrow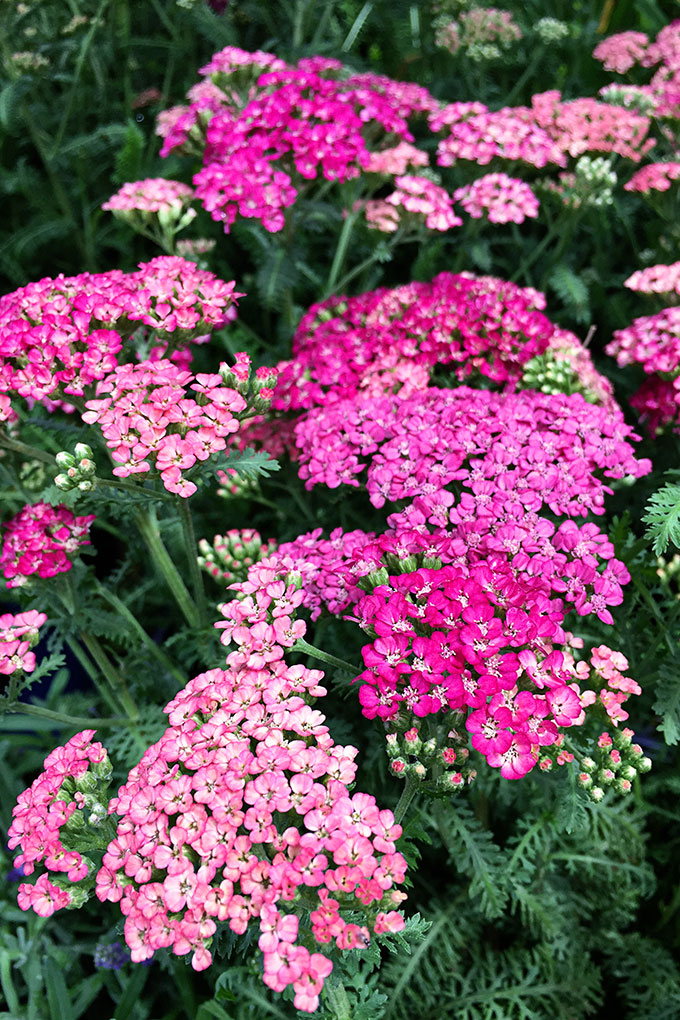 Yarrow (Achillea millefolium) - full sun - grows to 2-4'
Yarrow is beautiful, but can become invasive, so be very careful to keep an eye on it! Remember . . pretty, but keep it on a short leash!
Black-eyed Susan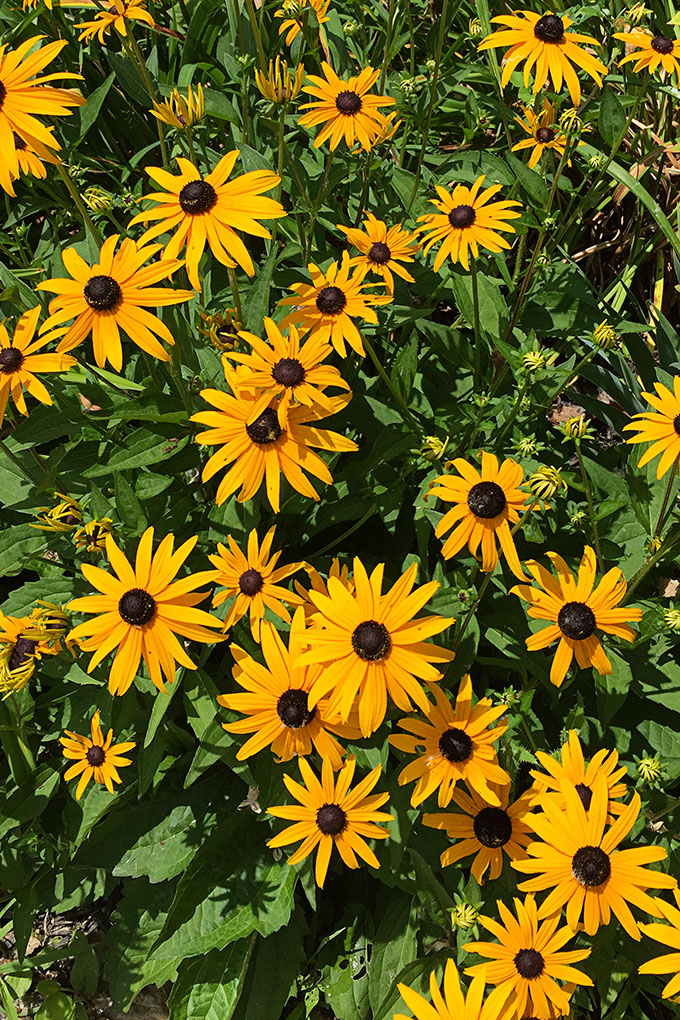 Black-eyed Susan (Rudbeckia hirta) - full sun - varies in height
I love me some Black-eyed Susan. They tend to go a little wild in my garden and next thing I know I have 42 plants. That may be good if you're just starting out with them or bad if you don't have a lot of room allotted for them. Since I'm in the latter category, I've been deadheading them to keep the plants more manageable (they self seed and the seeds are in the heads, so if you deadhead them they don't produce as many baby plants).
Not sure what this has to do with the Grateful Dead, because I don't believe they lopped off people's heads . . .
Stonecrop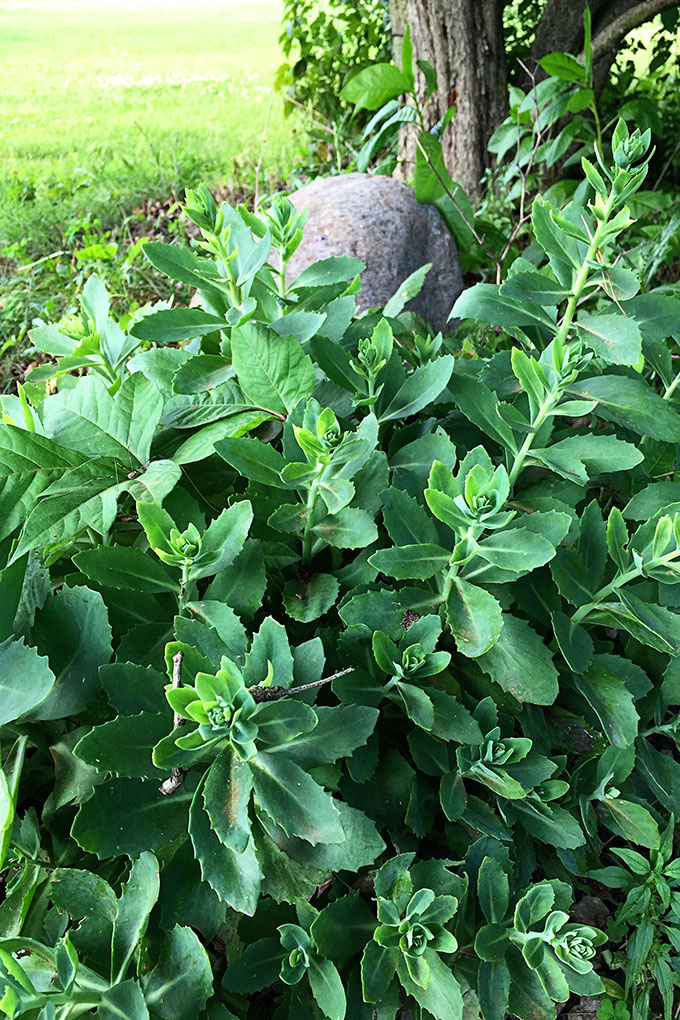 Stonecrop (Sedum spectabile 'Autumn Joy') - partial to full sun - grows to 18"-24"
OK, nobody make fun of my photo of my stonecrop. It's not in full flower mode right now, but soon it will start to look like little balls of green broccoli are growing on it. And then they turn the prettiest shade of pink and then go into a copper color later in the fall.
It's a whole process that hasn't quite started yet, but it is one of my favorite plants this time of year so I wanted to include it! My list, my rules.
BTW, when I was editing the photo above I noticed that a) there's a spider on the plant and b) he's sitting on poison ivy.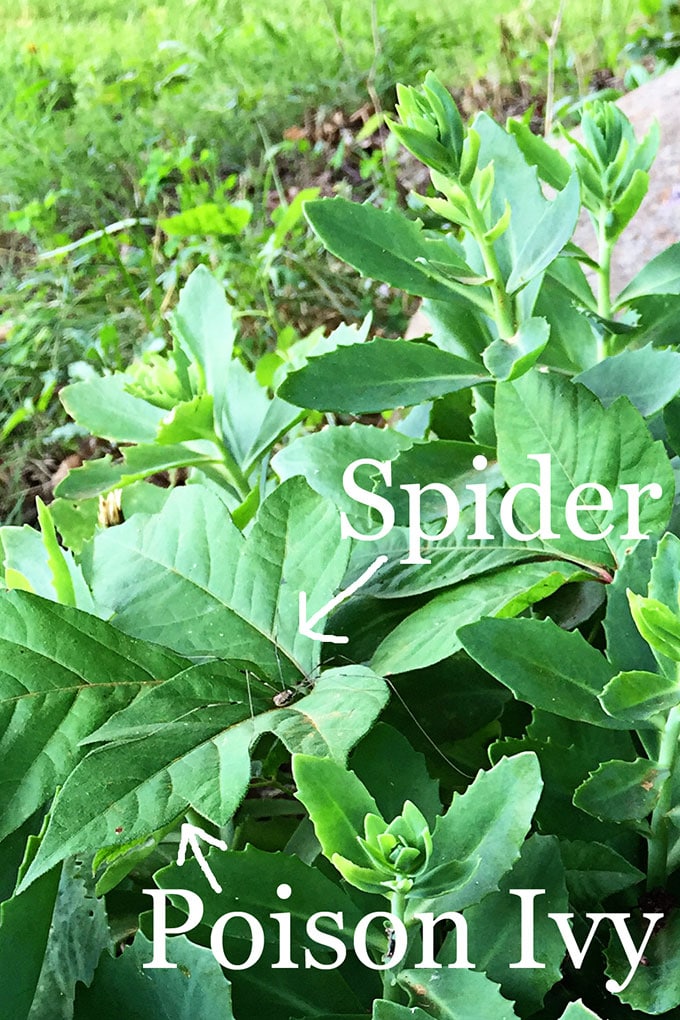 Now either he's going to have a nasty rash on his butt tonight or they're not affected by the poison ivy. I just needed a snake to slither around my leg and I'd be all set! The trifecta of things I avoid in the summer.
Edited to add: Here's what is will look like in a few weeks!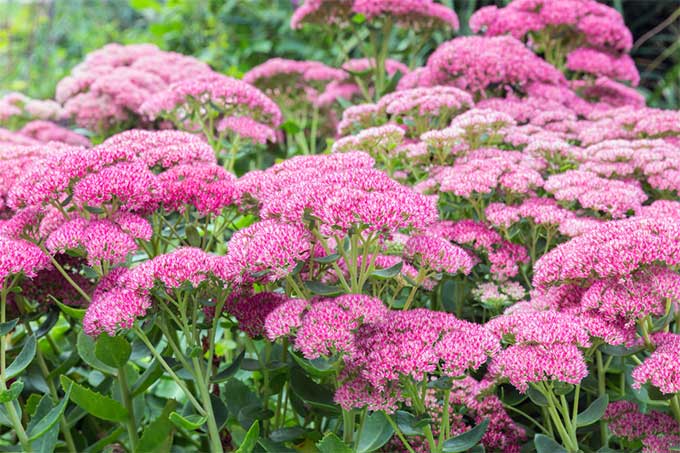 What are some of you favorite late summer flowers? Late summer spiders?
If you liked this, you may also like:
How To Grow Peonies Your Neighbors Will Envy
How To Grow Limelight Hydrangea