A few years ago I found this antique farmhouse kitchen cabinet at a garage sale for a song. The woman was moving into assisted living and drastically downsizing her things and was very happy that I was very happy with finding it.
I brought it into the house, set it here and it's never moved. It's just about the most perfect piece of vintage goodness known to man and I want to hug it every single time I walk past.
I love the utilitarian look of it, the cool to the touch enamel top, the bakelite knobs, the wire cooling rack on the inside and even its chippy exterior.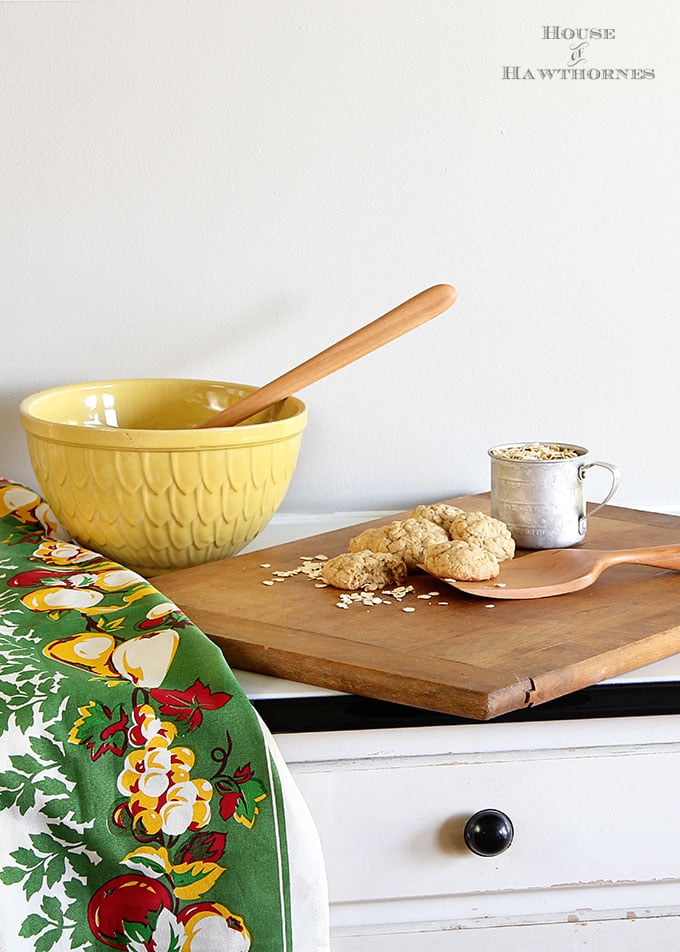 Although I'm not sure "chippy" really belongs in a kitchen setting.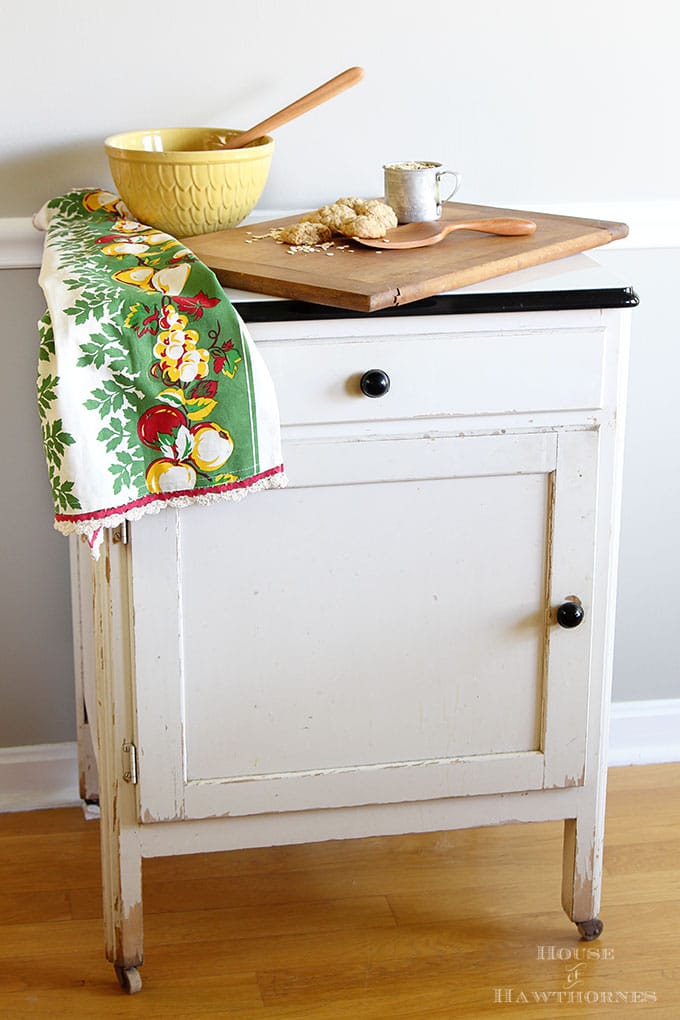 It's fine as long as I'm not scraping the paint off the legs and putting it in my cookies or anything like that, right?
What can I say, I love my cabinet.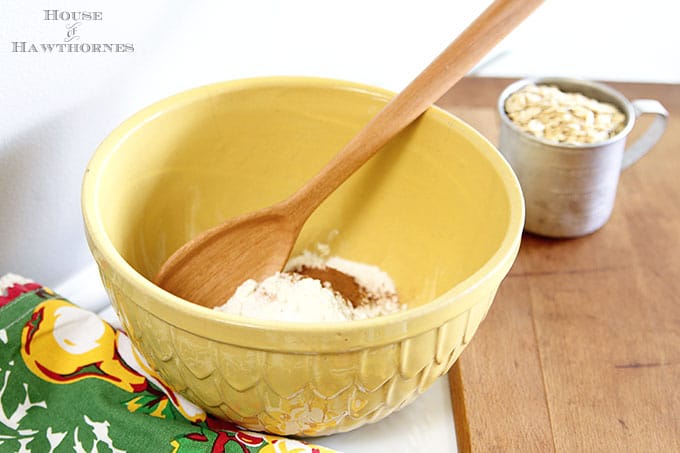 I also enjoy knowing that countless woman have used this cabinet in their kitchens. Rolling out pie dough. Cutting out biscuits. Mixing cookie dough.
And having no idea that some crazy woman in the future would be showing it off on the internet to thousands of people. To be fair, they probably would have no idea what the internet was.
BTW, the yellow bowl is a vintage McCoy fish scale mixing bowl I found at a yard sale for $4. It's one of my all-time favorite finds.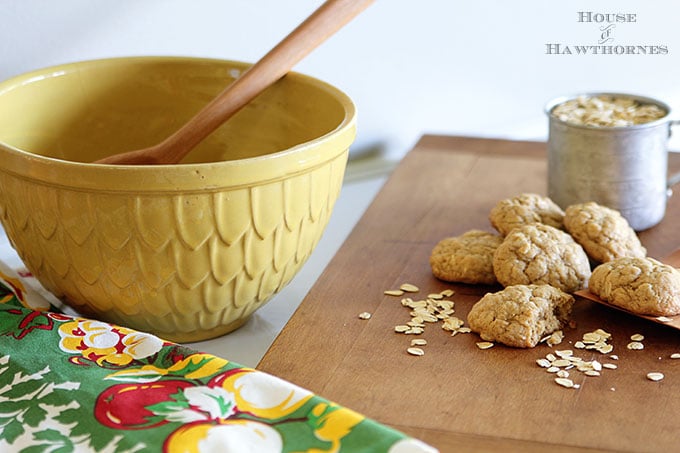 I also have a pink fish scale one.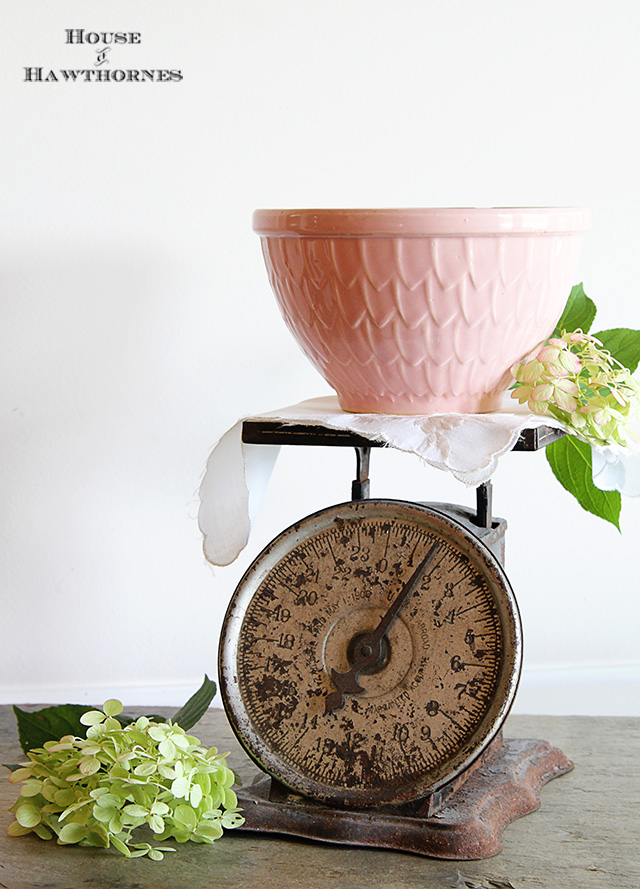 And what do I store inside this cabinet of awesomeness, you ask?
Maybe a stack of vintage mixing bowls? Wooden handled cookie cutters? Ironstone pitchers and plates?
Sorry to disappoint, folks. But in real life, it holds camera gear.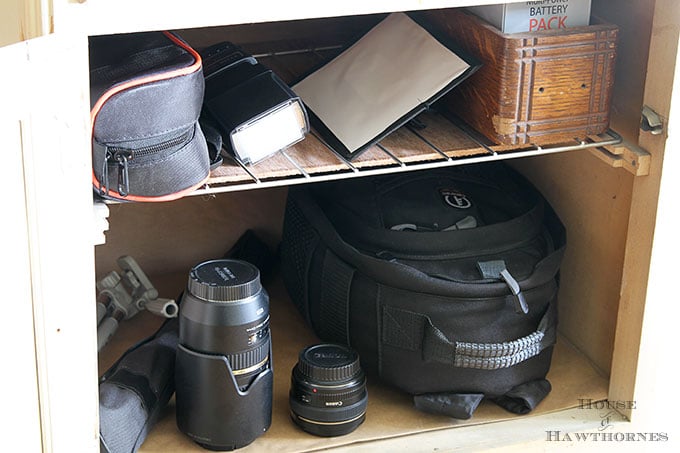 I find it very easy to just grab my camera backpack and tripod as I run out the door, since they're right here. Sort of like a mudroom for camera gear.
Oh, the cookies? Yeah, they're my Best Soft & Chewy Oatmeal Raisin Cookies and you can find the recipe HERE.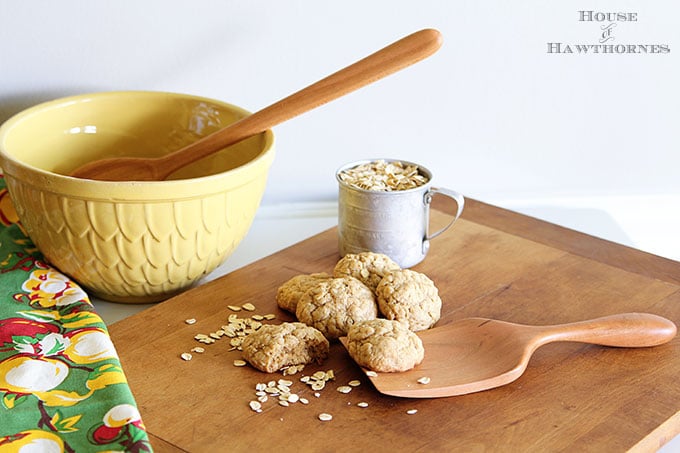 Go ahead and stop on over and see some more Farmhouse Friday inspiration over at:
Stonegable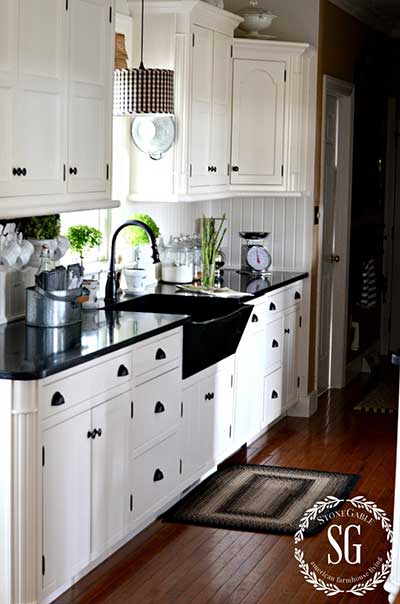 Town & Country Living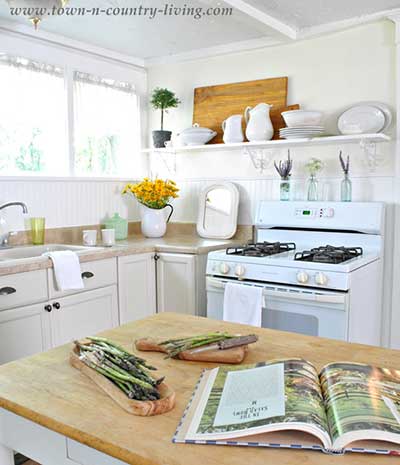 Farmhouse 5540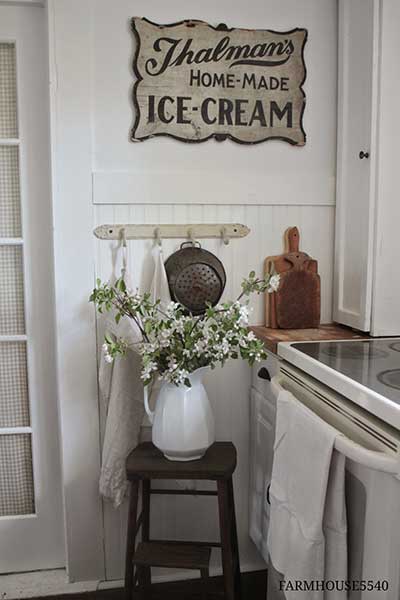 Some other posts here that you may be interested in:
How To Update An Enamel Topped Table (not this cabinet, an actual table)
Farmhouse Fridays Storage Ideas
And if you want to help a girl out, you can pin one of these: