NEWS ALERT . . . Pam bought a Thermos. I repeat, Pam bought a Thermos.
OK, I guess that won't make the news, because I buy Thermoses left and right, but isn't she pretty. And shiny.
And the Delta railroad lantern is pretty darn cute too!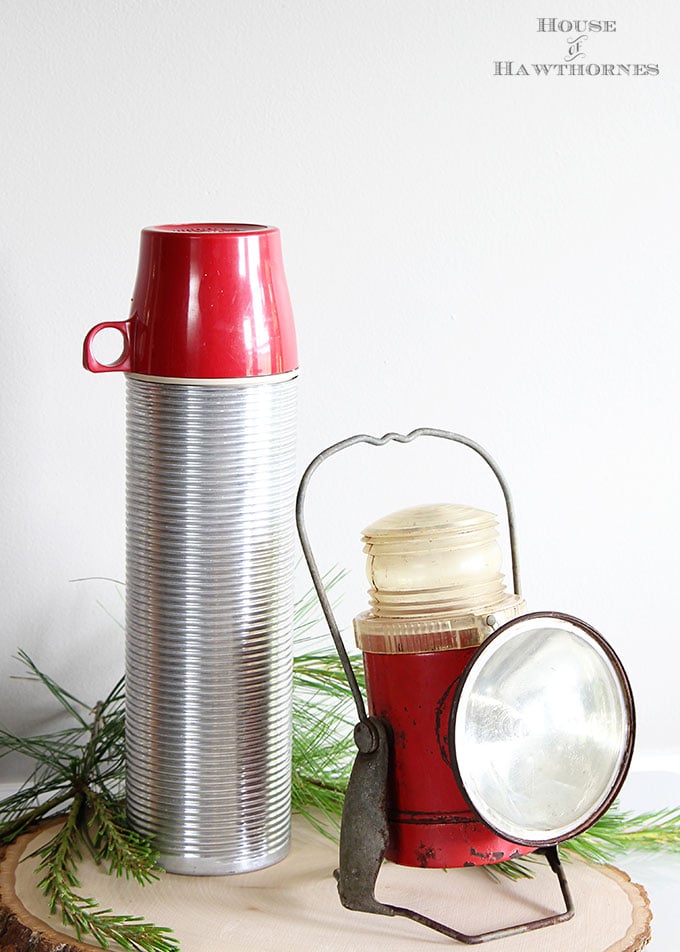 I haven't done a lot of thrifting finds posts in the last six months or so, because honestly, I need to figure out what to do with some of the stuff I have in my house before I start bringing other things into it. I hit the thrifting wall.
I use most of my thrifting finds to decorate my home. I find it gives the house a quirkiness factor that you just can't find at HomeGoods or Target (although Target does have their cool stuff). And what's life without a little quirk.
So I'll use something, let's say a funky green 1937 Royal typewriter, for a few months and absolutely love it. LOVE it! Then I will find something else while out thrifting that I can't live without and would look fabulous where the typewriter is setting, so the beloved typewriter gets booted to the basement for a few months.
Out of sight, out of mind.
The poor typewriter may make it out of the basement and back in the decor rotation again or it may just sit down there forgotten and forlorn. In either case, the mountain of thrifted vintage items continues to grow and grow. And grow.
So until I either open a booth, set up a online shop or move to a mansion in the Hamptons, I'm going to have to limit my thrifting purchases.
So anyhow, enough about why I'm buying less. Let's get you caught up on what I have allowed myself to buy lately.
This swan planter was found in the basement of a church at their annual rummage sale. It was covered in dirt and grime and I almost didn't buy it, because it looked really bad. But it was a quarter and I'll basically buy anything for a quarter.
Once I gave her a good bath and planted some succulents in her she got a new lease on life. Sort of like The Ugly Duckling story.
I picked up some silverware for some crafting projects I have in my head. Now to just get them out of my head and actually make something with all this silverware.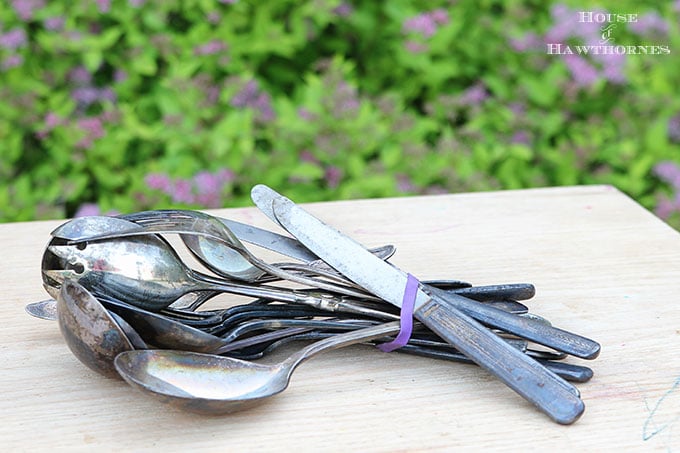 Left to right we have a a Fiestaware cup (from what I researched online, it's most likely newer), a little Roseville pottery bowl, a yellow Pyrex container and a little brown syrup pitcher from Hall. I think the Hall pitcher was probably restaurantware.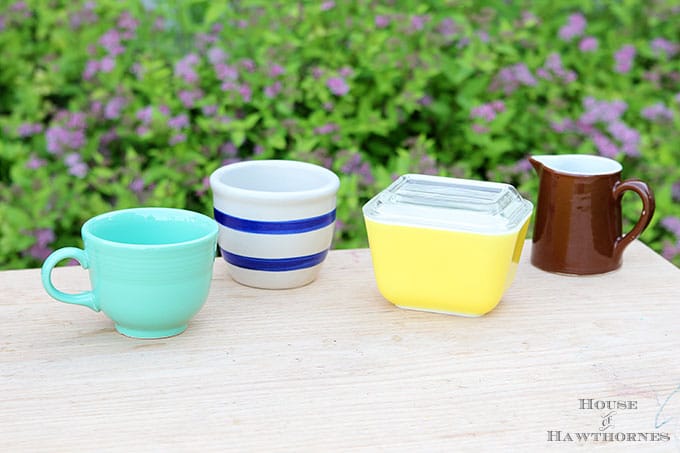 I don't normally buy a lot of small kitchenware, but at 10 cents a piece I made an exception (breaking my own thrifting code there).
A brass magazine rack for who knows what. I had visions of painting it and planting flowers in it since the brass it pretty pitted. Or maybe get all wild and crazy and use it as a magazine rack.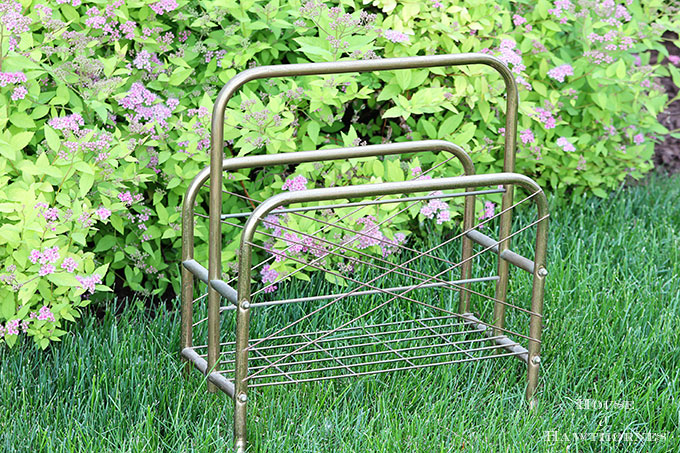 This Arts and Crafts style table was bought for $5. It looks like it's a table that someone made in shop class and never completely finished. The top is not connected at all and never has been, but I have plans for this.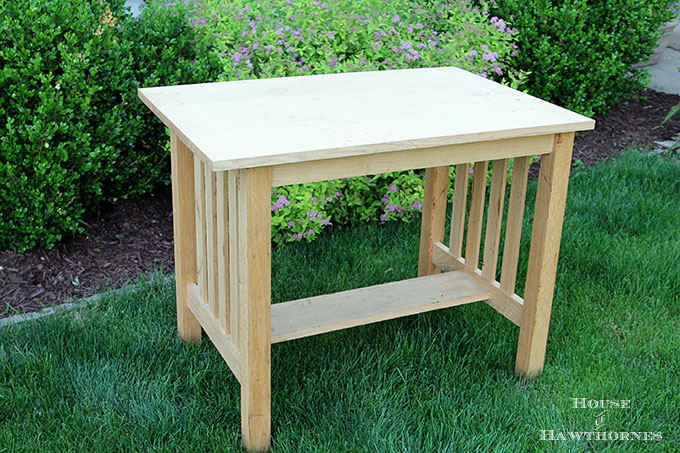 Now let's put the spotlight on you.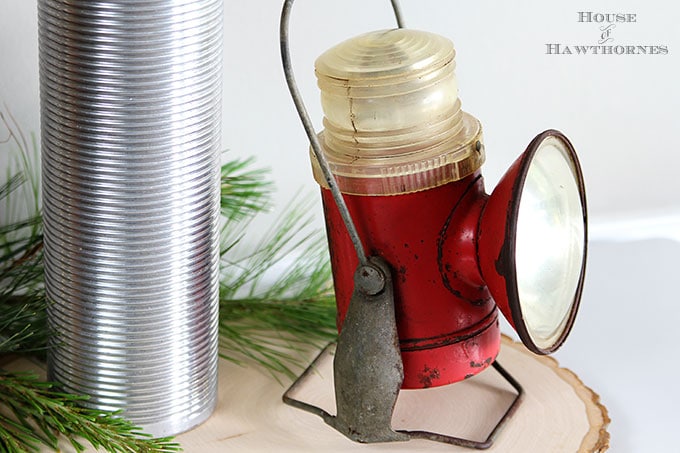 Have you been thrifting and yard saling this summer? Do you feel that you ever come to a limit to how much you can thrift? That you have hit the wall? Or is the sky the limit?