Over 100 handmade Christmas gift ideas for the holiday season to make this year's gift giving even more personal.
To me, this year seems to be the year to put a little more thought and effort in to gift giving than in years past.
Not that I'm normally an order-fruit-baskets-for-everyone-on-my-list kind of gal, but I do tend to buy more gifts than my inner Martha Stewart would like.
We've got the time this year. Let's make things a little more personal!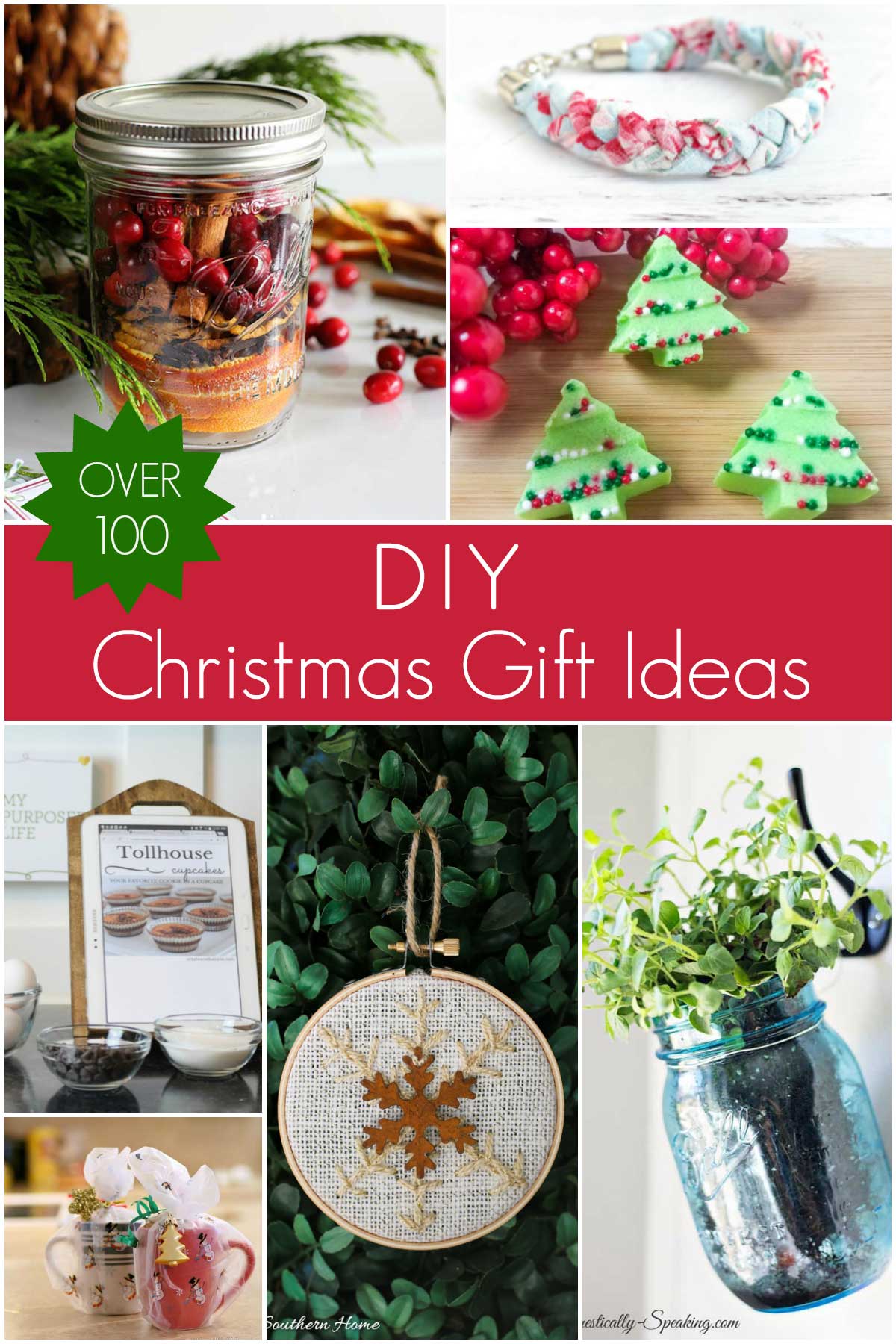 I've gathered together some DIY Christmas Gift Ideas for you if you are in the handmade Christmas gift mode this year too!
There's a whole list of 15 billion gift ideas at the bottom of this post, but here are a couple I personally love!
Christmas Gift Ideas From My Site:
Christmas Gift Ideas From My Thrift Store Decor Team:
150 Easy DIY Christmas Gift Ideas
Check out the web story version of this article HERE.