Still haven't DIY'd your spring table decor for Easter? You do have table favors, don't you?
What? You didn't realize you needed some? Well Pinterest says you do, so you'd better get hoppin'!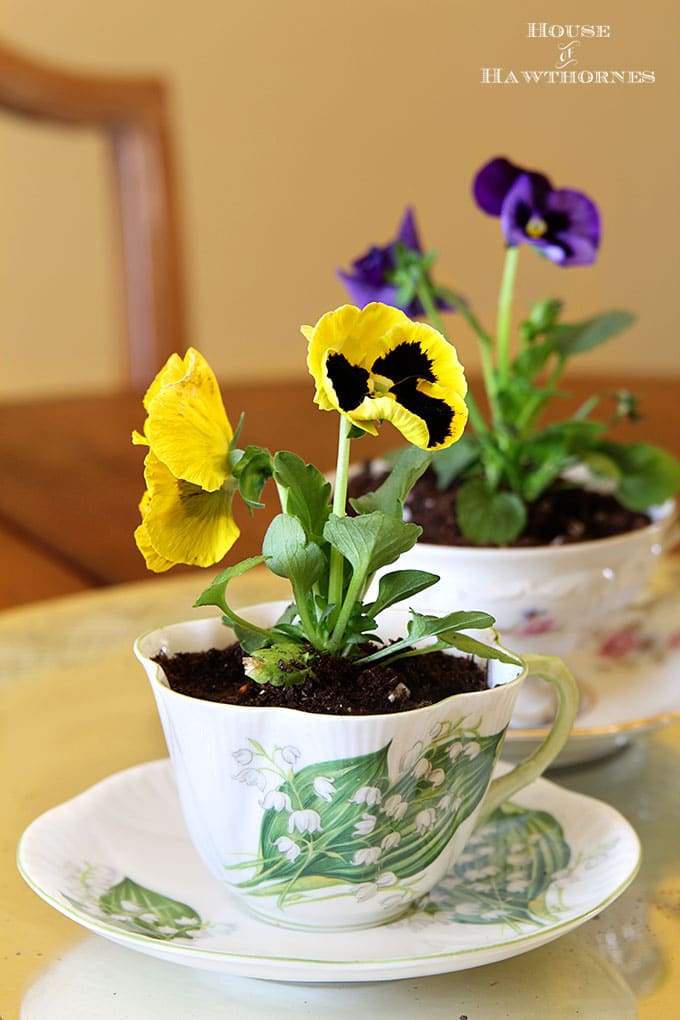 (Pansies) Viola x wittrockiana – Full sun to partial shade – grows to 6-12″
Get it?
Hoppin' . . .  Easter . . .  Easter bunny.
Well, I have a super quick and easy spring table decor idea for you that I totally stole from Pinterest.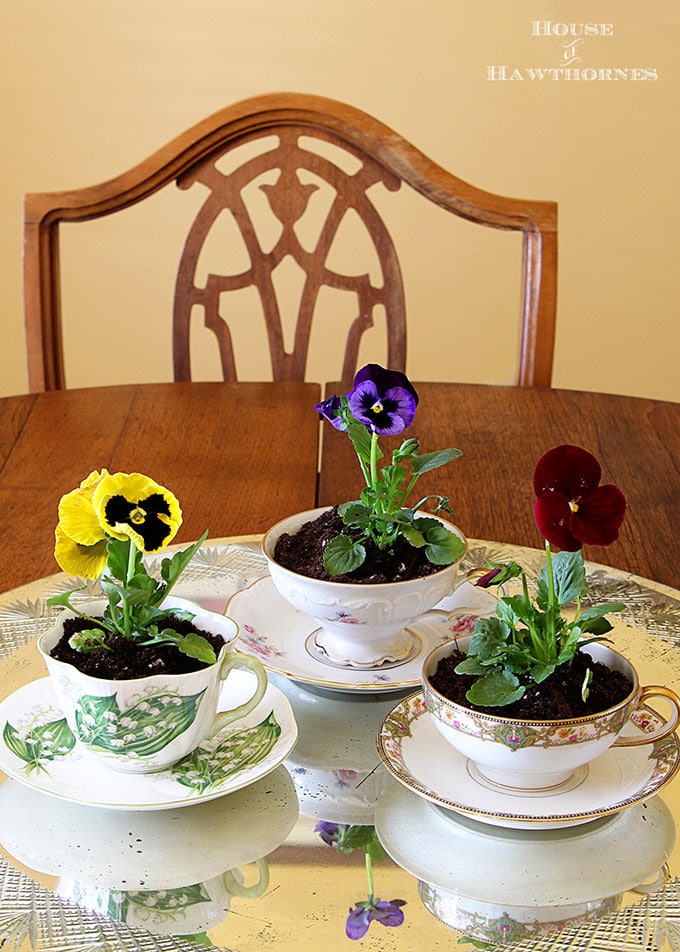 Instructions:
(You may want to run to get a pen and paper so you can write down these highly detailed steps)
Buy cheap teacups at the thrift store. Normally 50 cents or less per cup.
Buy a 4-6 pack of pansies.  $1.99 around these parts.
Plant said pansies in said teacups, filling in with a little potting soil.
Put teacups at each place setting and impress all your guests with your fabulous DIY skills.
Cheap.  Easy.  Springy.  Thank you.
BTW, if your teacups are shorter and the pansies are poking over the top too much, there's an easy fix.  When you take the pansy out of the pack,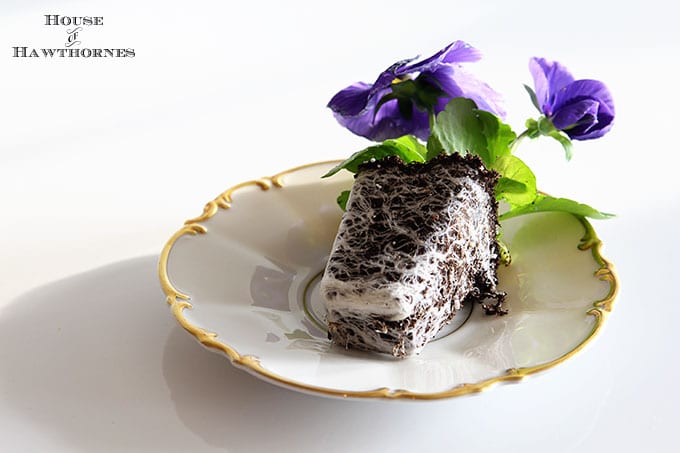 just loosen up the roots at the bottom of the plant to make them a bit shorter.
This is really a good idea in any case, just to let their roots take hold a bit in the soil rather than staying compact and together.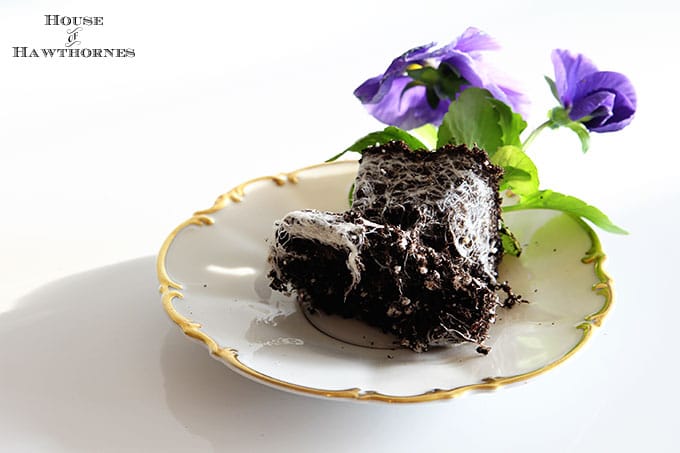 I'd compare it to being similar to getting your pantyhose twisted, but since no one under the age of 45 remembers pantyhose, I'd just be aging myself.
Now, if you were going to give these as favors and allow the guests to take them home, you really should tell them that at some point soon they will need to take them out of the teacups in order to keep them alive (the cups are not large enough nor do they have proper drainage to serve as a permanent pansy paradise).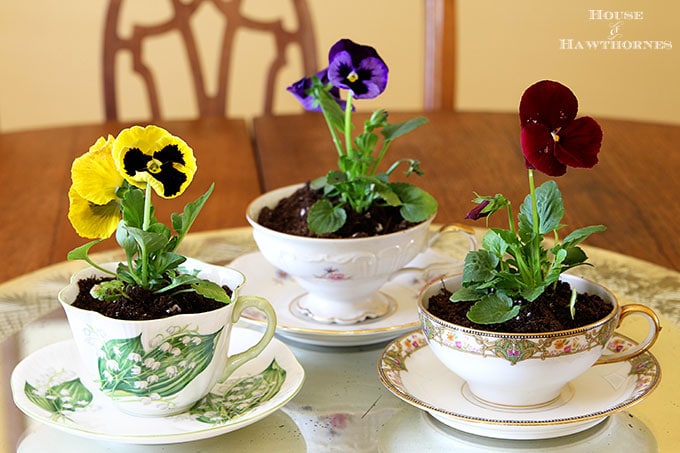 Oh, and if you are buying them in packs, you have to promise to buy compact plants that are green and healthy looking. The leggy ones aren't the best choice and just end up getting leggier and leggier and uglier and uglier (sorry pansies, I have to tell it like I see it).
Are you having a whole herd of people over for Easter dinner?
Or are you keeping it small and intimate?
Or just going to make a meal out of the Easter basket?  A few marshmallow Peeps for appetizers, followed by a Cadbury Egg for the main course and finished off with a Reese's Peanut Butter Egg for dessert sounds good to me!